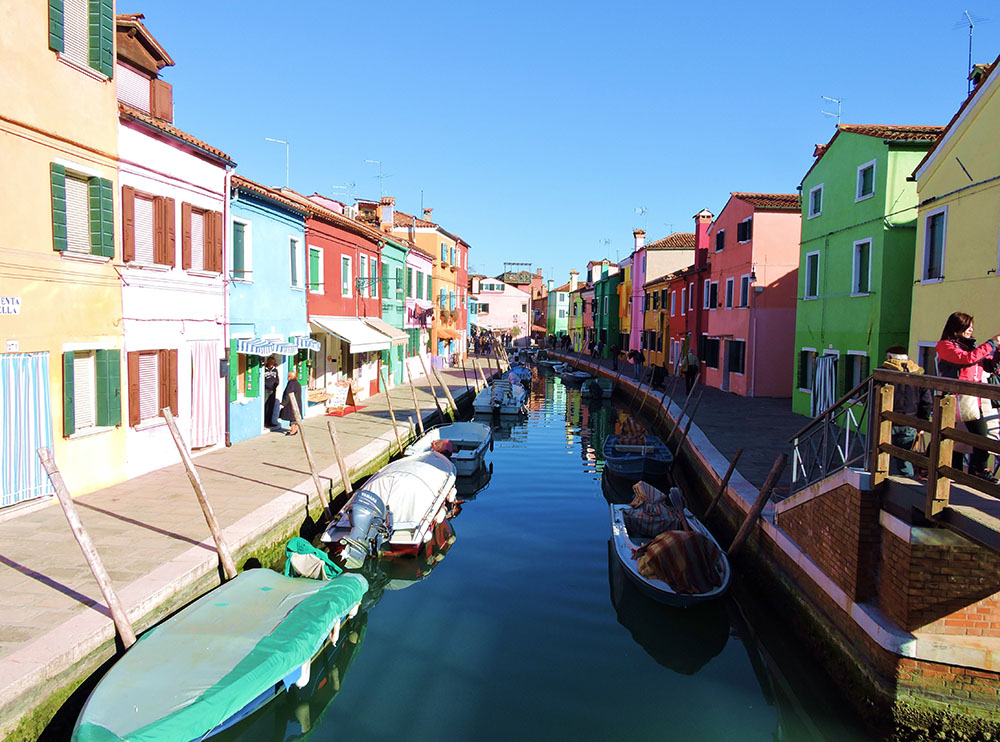 Burano: Italy's most colorful island
There's a small island in northern Italy that can only be described as "heaven on earth".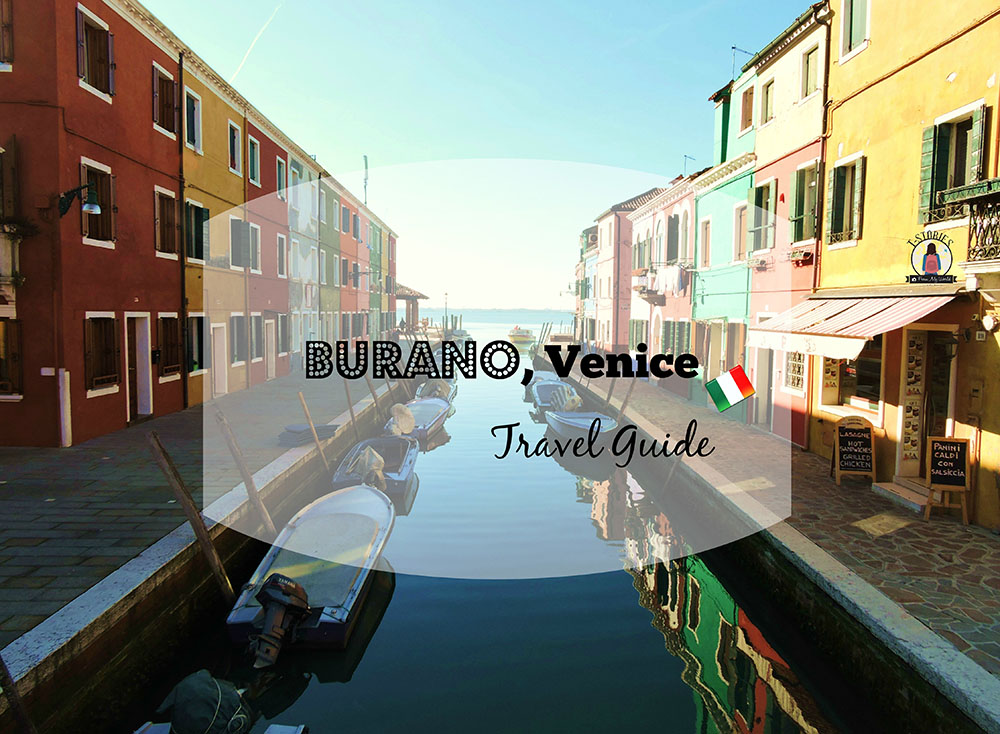 Situated in the Venetian Lagoon, 7 kilometers from the San Marco square, it is accessible only via boat and, although being close to Venice, the trip can last up to an hour due to the many stops made on the way there.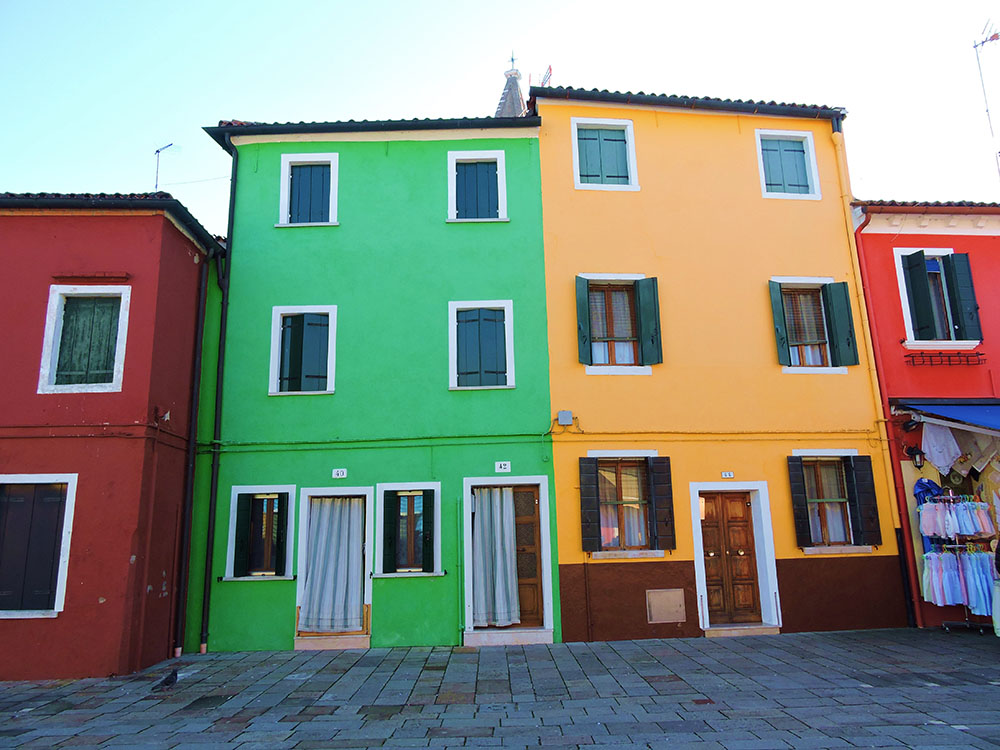 While I've heard of this little island again and again, I've never had the chance to visit it – until now. This time, while visiting Venice for the fifth time, I decided it was about time I explored Burano.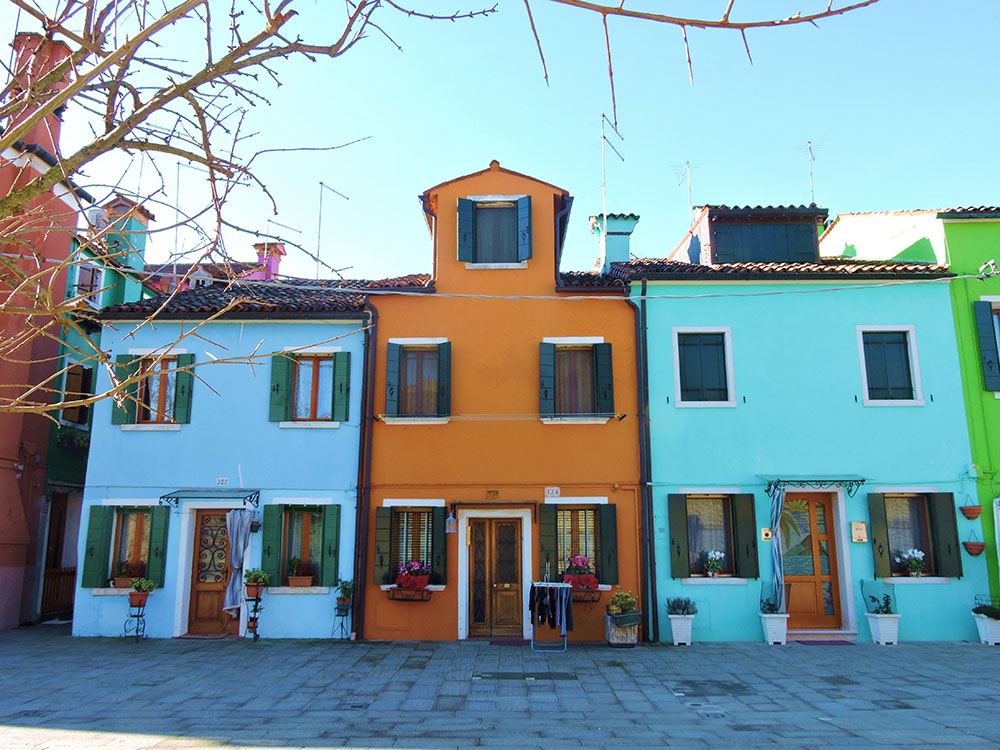 So, I woke up at 5 am to watch the sunrise in Canale Grande and headed from there to San Marco and on to vaporetto's (the Venetian motorboat) departure point at 9 am. Why so early, you may wonder. Well, since there are no hotels in Burano, I wanted to seize the day and explore the island before heading back to Venice late that evening.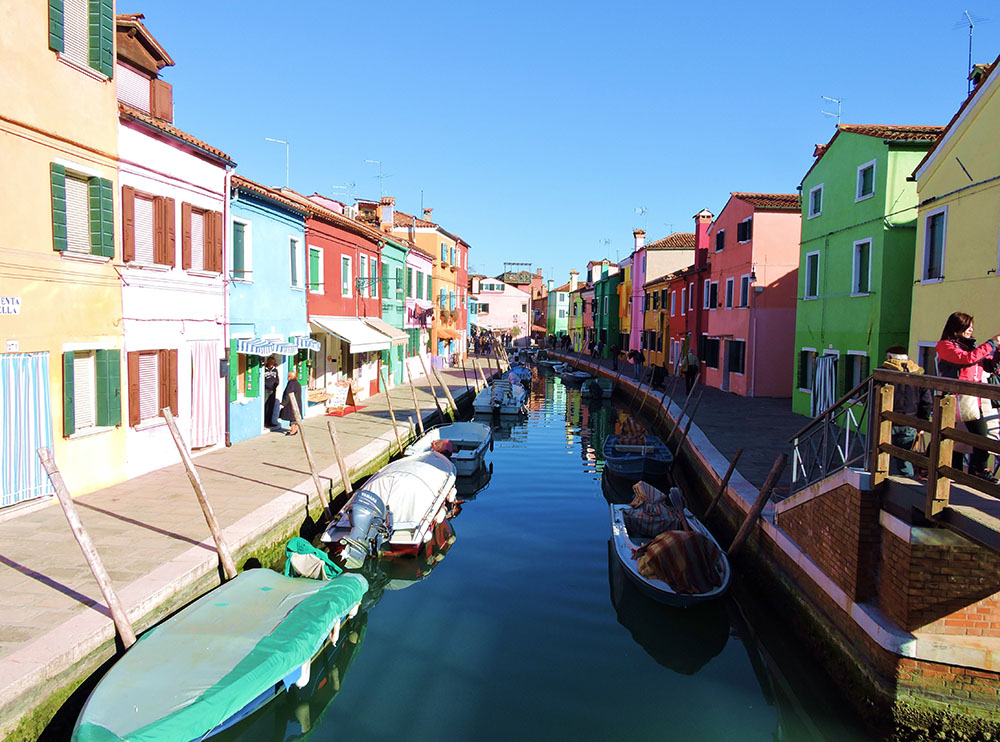 Arriving at Burano was a thrill; I looked around at the astounding, colorful buildings and I just couldn't believe my eyes! The multicoloured spectacle of the houses and buildings looked even more bright under the sun. I wandered around a bit since I arrived early and the tranquility of the morning was the ideal scenery to take some pictures of the island and enjoy its beauty.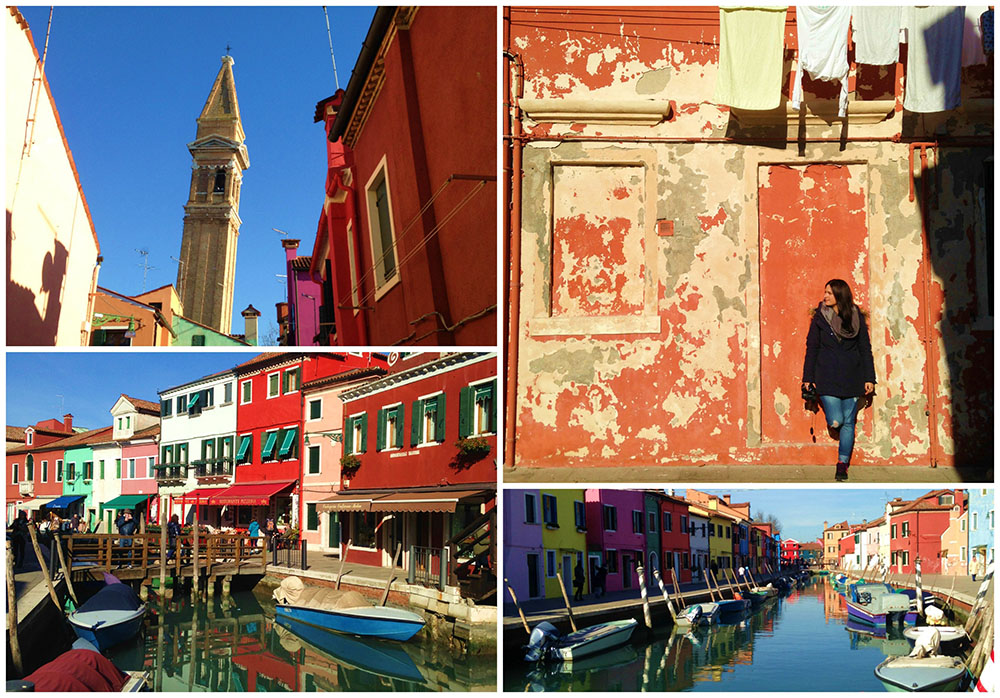 As I always do during my travels, I asked a local man a few questions about the island and its characteristic colorful houses. He kindly replied that, the unusual color diversity of the houses and buildings was used by the local fishermen who, being gone for a long time fishing, used the bright hues as a sign of recognition to find their homes when back, as the island was almost always covered in thick fog all year round.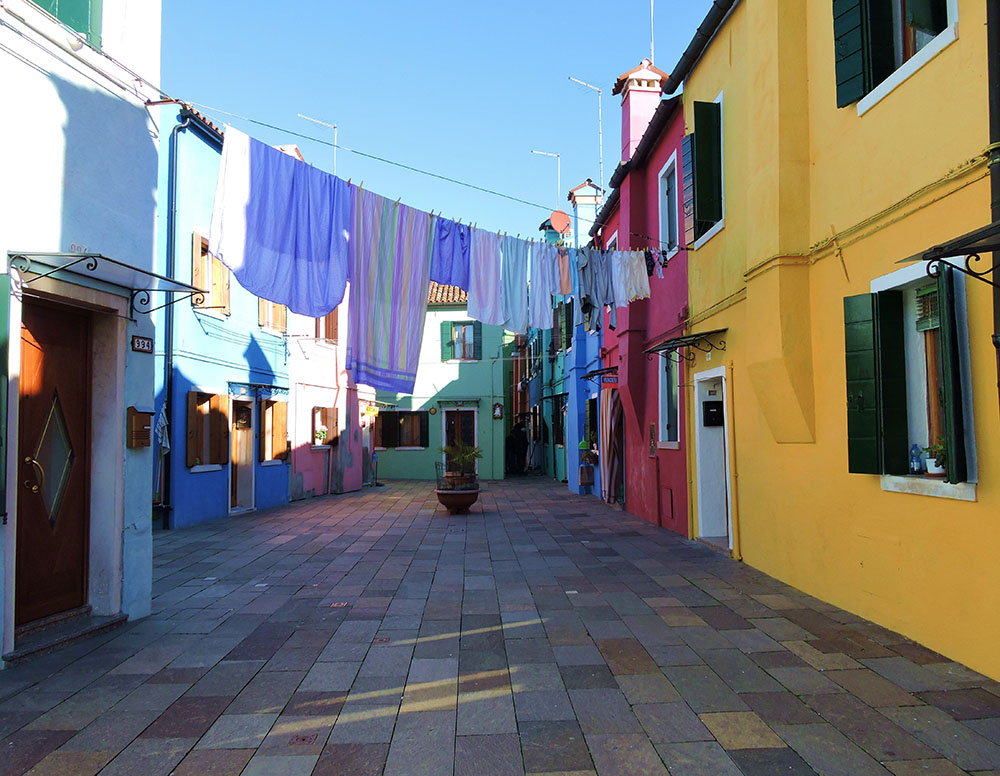 I carefully noted mr. Gianni's words and continued my stroll, crossing the islands canals. I stopped here and there to take pictures, took a peak behind the house's cute curtains, smelled the fresh laundry and headed back to Via Galppu to take a bite to eat before my departure.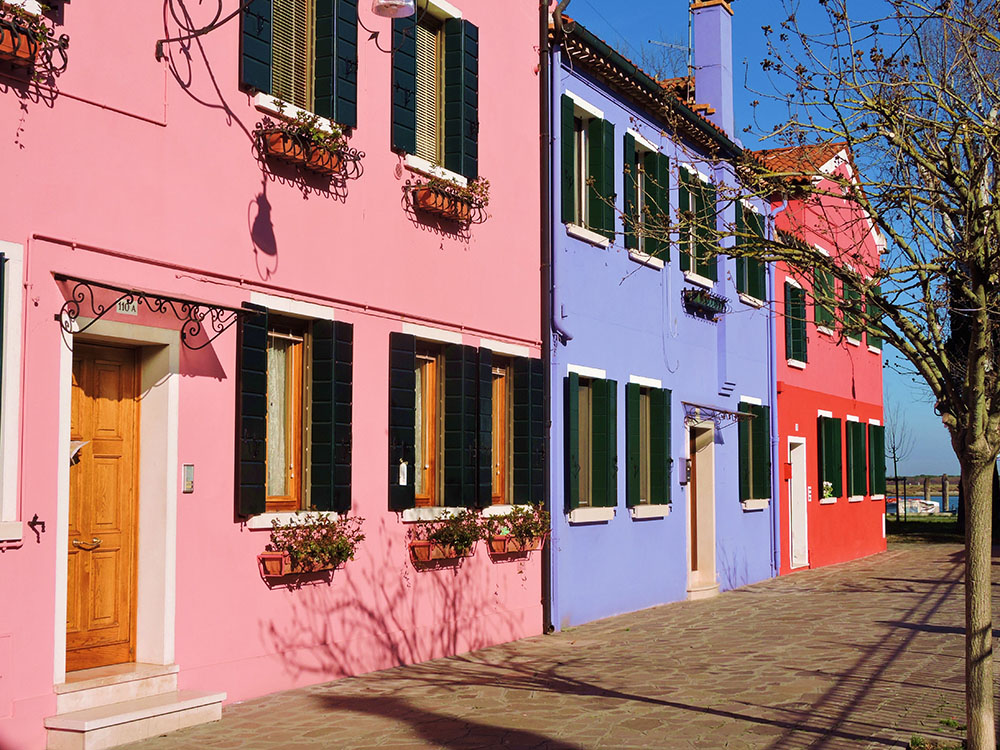 The best thing about Burano is that, although it theoretically is a popular destinatio as it so close to Venice, it isn't actually that crowded – especially if you compare it to Venice's streets and alleys, sometimes so full of people you can't even walk through them.
If you are to visit Venice any time soon, I strongly recommend you to schedule a trip to Burano. You can't miss visiting such an amazing, colorful place – a true Italian treasure with 3 canals and only a few residents. You will find yourself living in a real life dream for a while – because this island really is a dreamy place.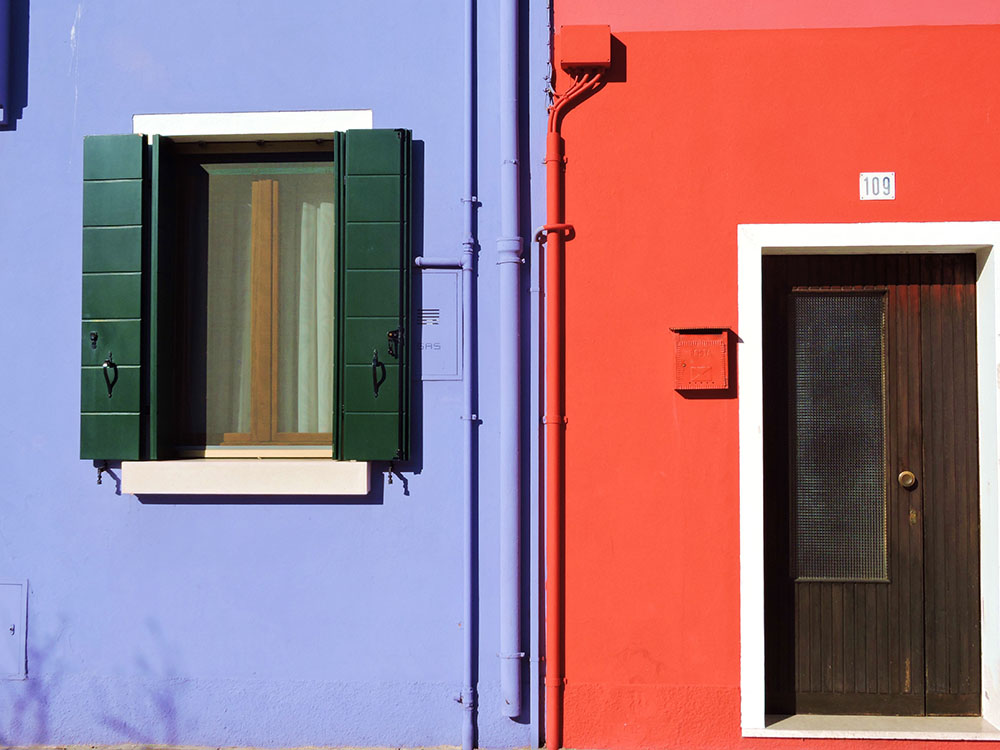 What to See:
Burano is indeed a tiny island. You can explore the whole island in less than hour. It is subdivided in 5 districts: San Martino Destro, San Martino Sinistro, San Mauro, Giucecca and Terranova. These are originally divided by the island's 3 canals: Rio Ponticello, Rio Zuecca and Rio Terranova. After strolling around a bit, you can visit the San Martino cathedral and see its leaning bell tower – well, there are plenty of buildings leaning right or left, you can see a pattern here!
Burano holds centuries of lacemaking history and a visit to the Museo del Merletto is mandatory if you want to know more about the art of producing lace with Burano's unique needle technique.
A visit to Casa di Bepi – the island's most colorful house with over 100 different colors and shapes on its walls – is definitely worth having. I only found out about it when I left and I don't have any pictures of it, unfortunately.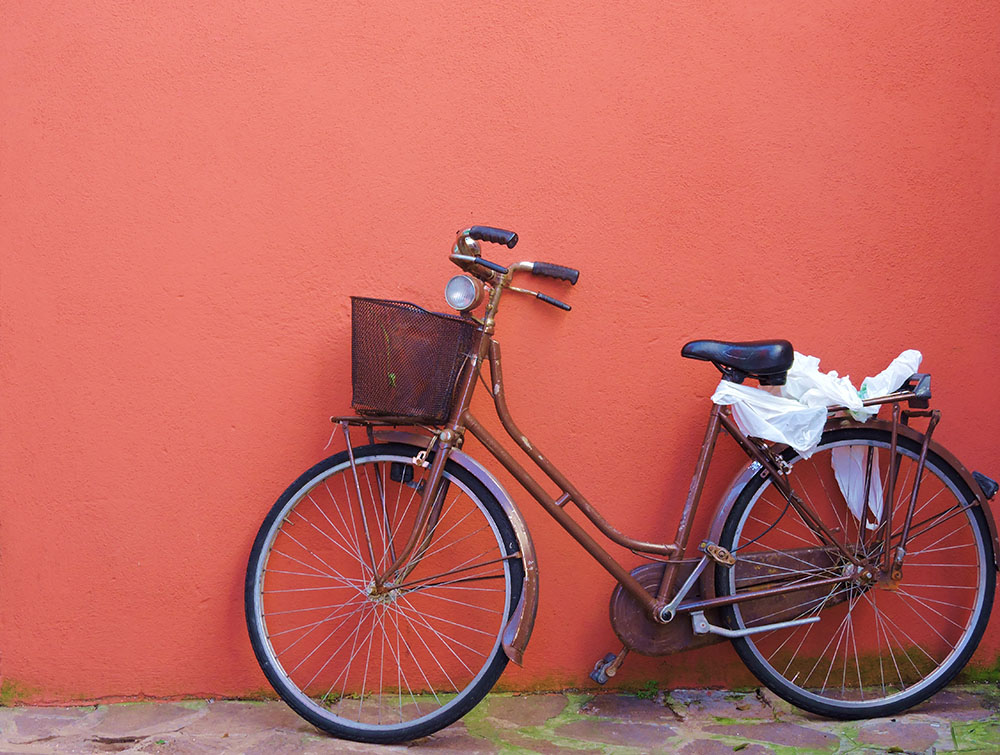 What to Taste:
The island's traditional butter biscuits. They are called Essi (originating from their shape that looks like the letter "S") or bussolà and you will find them at Via Galuppi. They were originally made for the local fishermen before they left for a fishing trip from their wives. Nowadays. Essi is Burano's traditional pastry, mainly made during Easter.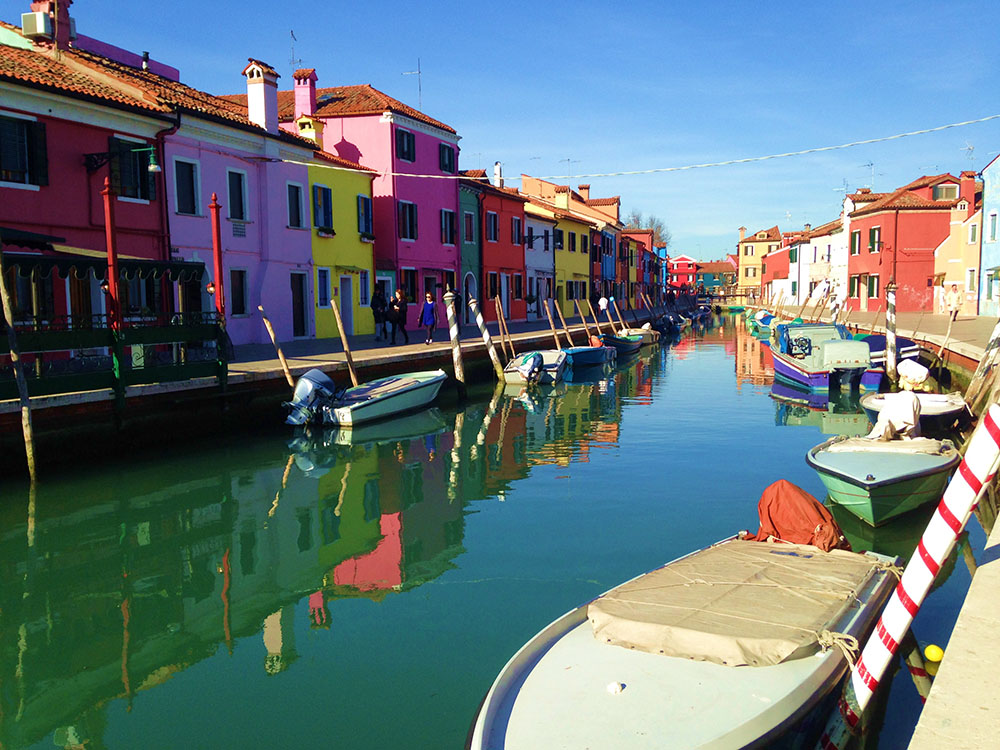 Don't Miss:
On the third Sunday of September, Regata di Burano is being held on the island – you should definitely attend it if you're visiting Venice during that time!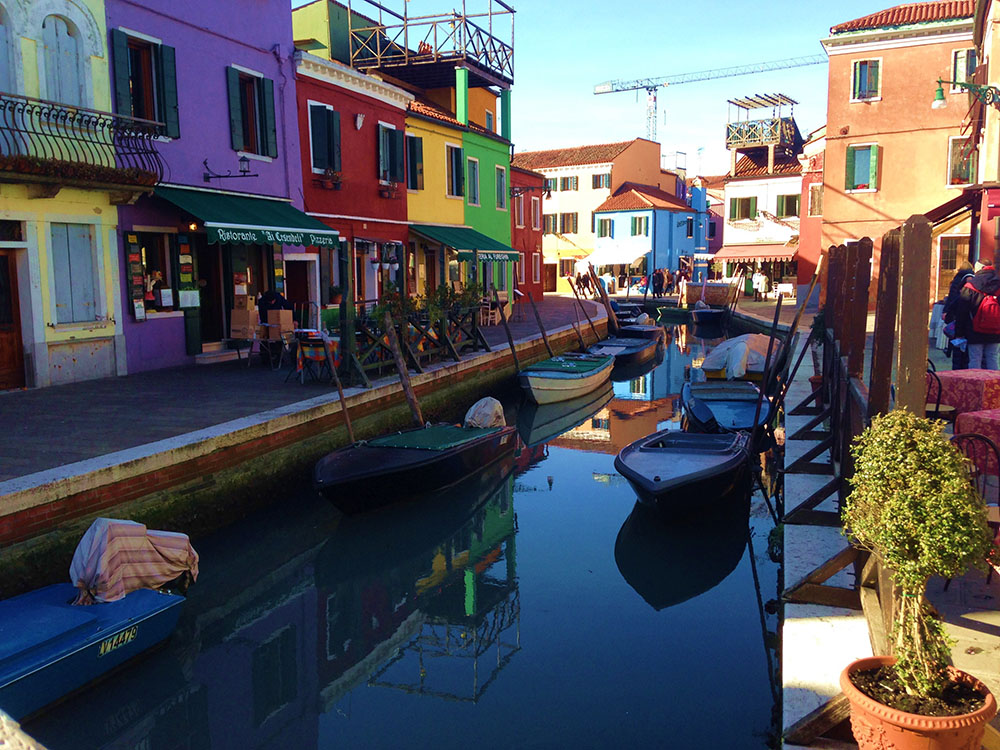 Access to the Island:
The only way to visit the island is via the vaporetto ACTV – motorboats are the main means of transport in Venice.
Venezia Fondamente Nuove – Burano: approx. 50 minutes with stops at Murano, Mazzorbo and Burano.
Venezia Punta Sabbioni – Burano: approx. 30 minutes withot stops.
Torcello – Burano: 5 minutes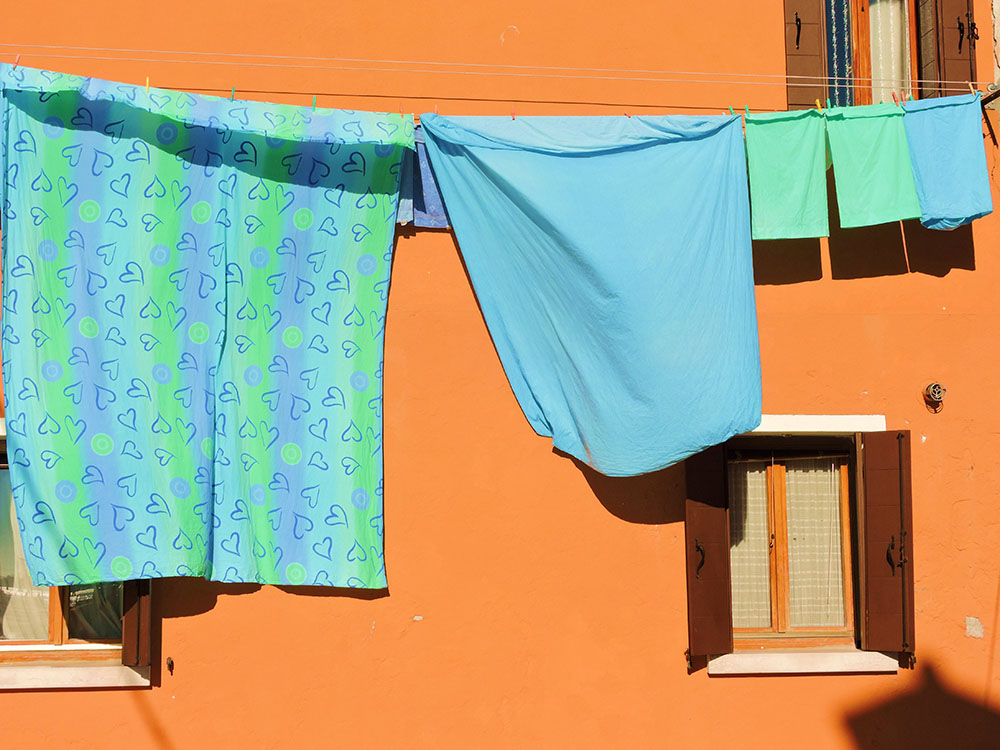 The price range for a boat ticket is from 7 to 20 euros.
What do you think? Will you be paying Burano a visit?
I was curious to know how much would it cost to buy a house in Burano – it definitely wasn't affordable! To make me smile again after the shock, the man who was kind enough to inform me about it, shared another piece of information with me: if someone did actually buy a house on the island, he would be given a list of suggested colors that he could paint it. Could you imagine an official document suggesting that you could paint your house pink or blue and not yellow or else you wouldn't be granted wih permission to paint it at all? I thought it was hilarious! 🙂
P.S. Before going back to Venice, visit Murano – famous for its glass – and Torcello: they're equally beautiful and worth visiting.
Comments
comments