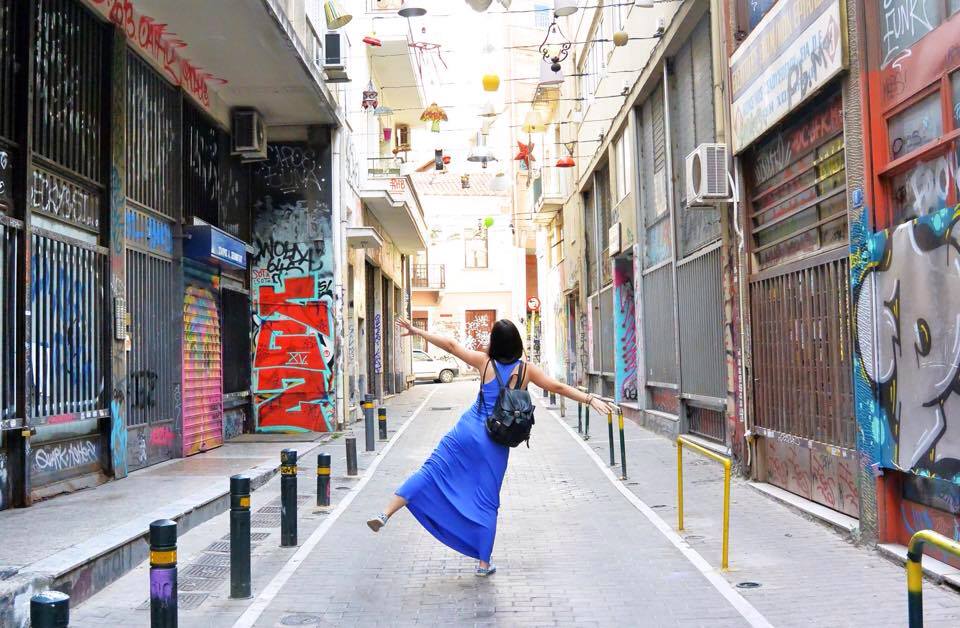 Let Me Show You My Athens
When I'm not away traveling and exploring some remote place of the world, I like wandering around Athens, finding new, "Instagram-worthy" corners my own city has to offer. I was born, raised, studied, fallen in love, worked, dreamt, got drunk, lived away from for four years and above all, kept discovering through it all for as long as I remember.
#LetMeShowYouMyAthens – this shall be the hashtag I'll be using for now on to feature some of my favorite spots around Athens. By following it, you'll able to follow my whereabouts, as I'll be sharing the corners of the city I love on a daily basis. Under that hashtag, you'll discover only those places I really love and visit regurarly or even a spot I happened to find and needed a way to remind myself to visit again or even those places I would suggest my foreign friends to visit when in Athens.
A great deal of them are quite popular and need no further recommendation, I'm sure of it. But there's always a chance you need some inspiration or a little reminder when you're overthinking about where to go for a cup of coffee/lunch or dinner/a walk/to have some fun/be alone/romance-it-up a bit.
For starters, I'll be featuring a post twice a month – depending on my time and mood of course! No more bubbling – let's get into it!
Here are five of my favorite spots in Athens for September! Join me!
1. The little alley I ran into
As many times as I have visited Plaka and Anafiotika, I always discover something different. A secret little alley, a cute window, a teeny-tiny restaurant, a historic building some artist spent his life in. Maybe that's the reason these two areas make the top of the list as my favorite places in Athens – they always hide some more secrets. This time, it was Aphrodite's Street. Do you know where's at?
A historic tavern,the place-to-be for some of the greatest writers of the past century is there. The greek author Menelaos Loudemis used to visit it too.
2. The best spot to fall in love at – again and again
Many of my fellow Athenians might argue that Lykavittos is the most romantic spot in Athens but I have to disagree. Mine is this little terrace at Anafiotika district. I can't exactly pinpoint where it is but you'll find it near the stairs at the northern part of this cute neighborhood.
If you happen to be around when there's a full moon you'll be the luckiest person in the world!
3. The best wall to take Instagram photos
Athens has to offer many picture-perfect, colorful walls. At Psirri district, you'll find many graffitis and smart stencils (I've got many, many photos to show you!) that make great Instagram photos and Snapchats videos!
While Psirri is full of colorful walls, the one below I happened to find it in Exarchia, at Poulcherias street where this purple house stole my heart, reminding me of the houses in Havana, Cuba or Cartagena in Colombia.
When at Exarchia, head up towards the hill and you'll find it! It's so beautiful!
4. The cutest little cafe
The most cute little cafe isn't in downtown Athens – although I have lots of favorites there too. It is at my neighborhood, Nea Ionia and it's called Peperi.
I highly suggest it to grab a bite too but I would rather visit it early in the morning for a cup of coffee and some reading or at noon for a chit-chat with my friends. It is pure love! Check the teal refrigerator and the old television used as a shelf for the raki and ouzo drinks!
5.Τhe most unique meal
Last – but not least – the restaurant at "To Treno sto Rouf" or else, meal inside a railway carriage!
It is a one-of-a-kind place to enjoy your meal in Athens and have a great time. Plus, you can have an after-meal drink at the Bar and enjoy watching the original photos from the train and the Rouf district in its early days.
I love it. It is not exclusively for train lovers though. If you love art and theatre, you'll watch there some of the greatest plays inside one of the carriages – yes you heard well!
Have you visited all of the above places? If not, which one will you be visiting this weekend?
Check out all the places I love in Athens here.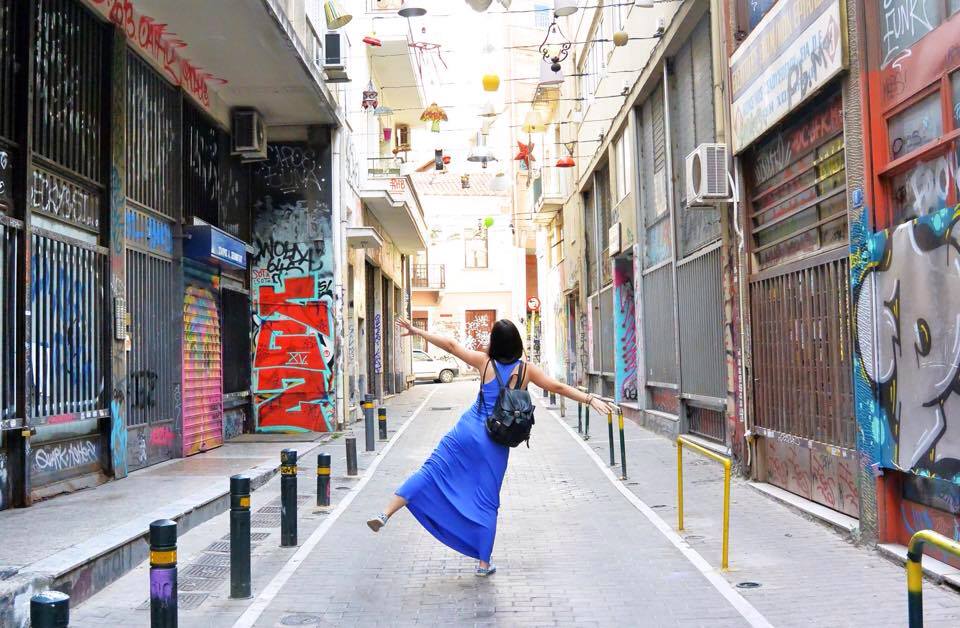 Comments
comments