Hello!
My name is Maria! I love traveling and I cherish the feeling of waking up in a foreign country with endless possiblities ahead of me and one sole purpose; to wander and explore. I enjoy writing, sharing my adventures and thoughts on-the-go. I am a proud solo traveler and I aspire to inspire more and more women to join solo traveling too.
I love all things travel; maps and globes most of all. I could spend hours just looking at them, daydreaming about traveling and planning my next trip in one of the 197 countries on the planet.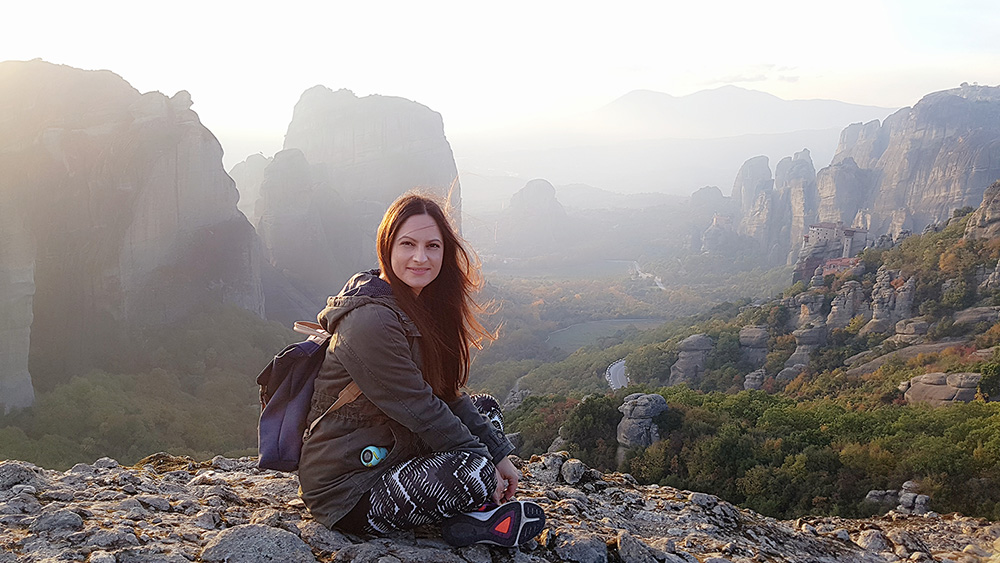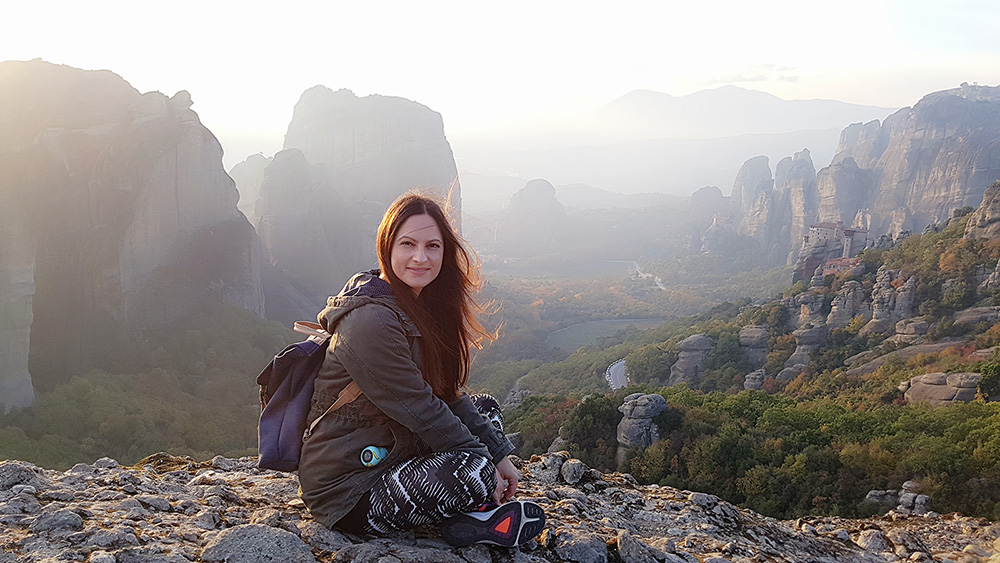 I was born in Athens while having roots in Kalamata and Constantinople.
Since my early years I was into writing and I very much knew I was going to be a journalist.  I studied Communication, Media & Culture at Panteion University in Athens. In 2010, I moved to Italy for my MBA in Digital Media and Communication, after realising that journalism was not going to offer me a steady income. I specialized in Social Media and Digital PR and worked at a renowned PR Agency in Milan. It was only 4 years ago when I decided to move back to Athens.
My Travel Blog
I created my blog while on the train from Brescia to Milano. It was a noon of August 2012.
I was on my way to the office (a 2-hour train ride) and I already had more than 15 stories on paper about my days as a train passenger. The blog launched as Trainstoriesfromyworld and featured short stories about my co-passengers. With my return to Athens, I re-named it to TravelStoriesFromyWorld, focusing its content on my past and future trips and on thoughts concerning travel-related topics and issues. My original Trainstories are still featured as a main category on the blog.
From a full time job to full time blogging
Having worked as an account manager at a digital agency in Athens and as a community manager at a big organization on the Tourism Sector, I gained valuable experience in managing big accounts of successful brands, as well as, demanding projects and campaigns while persistently writing on my blog.
While I enjoyed my full-time job, I recently decided it was about time I followed my dream.
Meaning, I would dedicate my time and resources in working as a full time blogger, making a living from traveling and blogging.
I took the risk and quit my full time job, overcame any fears and concerns and started a wonderful journey, following my dreams.
Am I going to succeed? Who knows! Wish me luck on my journey!
My travels
I was introduced to traveling as a student during my 6-month stay in Spain where I studied joining Erasmus Mundus, a higher-education mobility programme. It was at that time when I realised that this is a vast and exciting world awaiting to be explored – Spain was just the beginning.
I began traveling; with friends, boyfriends or alone without fear or prejudice, I started wandering around the world, meeting new interesting people and places and making friends in each country I visited. By choosing to travel, I was shaped into the person I am today: a fearless, unprejudiced, independent, outgoing person who enjoys being solo as much as it enjoys being with a group of people who might not even speak a language I know. And I do know 5 languages – like any good traveler does. I speak Greek, English, Spanish, Italian and German.
My favorite trips (up to this day): My solo trip aboard the Trans-Siberian from Russia to China – a dream that recently came true – and the two weeks I spend along with 29 fellow travel bloggers in Kerala, South India.
My dream: To travel around South America in a year!
How do I afford to travel?
Since I am getting a lot of questions concerning that matter…
The financial convenience to travel that often isn't something that came easily for me. I always had to work hard to earn the money needed for my future trips – saving was an essential for that. I was extremely lucky to have such understanding and flexible managers, offering me the chance to travel while having a full time job.
Apart from saving for several months before a trip, I hunt for online airfare deals on low-season periods and participate in sponsored trips that offer accomodation and ticket fares. How? Take a look at the Work with Me section.
I hope you like the new lay-out.
Happy wandering!
Maria