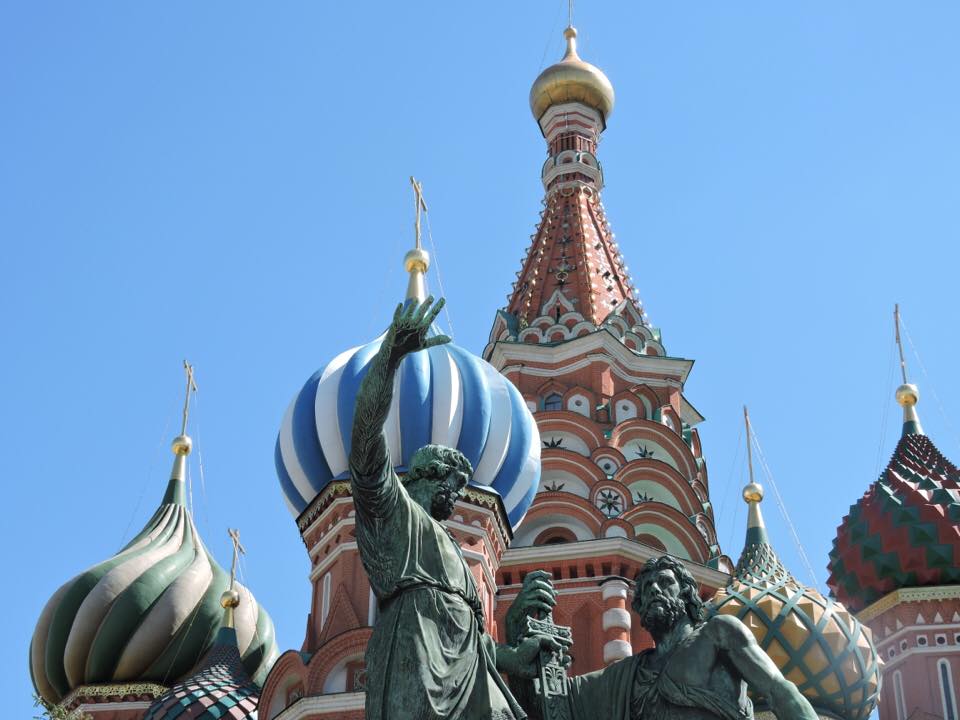 Additional title: 48 hours in Moscow
I guess you're thinking whether it is possible to explore Moscow in just one weekend. Well, definitely not – but you'll get to see the city's most important sights.
If you could spend a few more days in Russia, I'd recommend you to visit St. Petersburg too but if you're not willing to stay more than a couple of days, then you can certainly have a huge taste of the city in just a weekend. I did it too!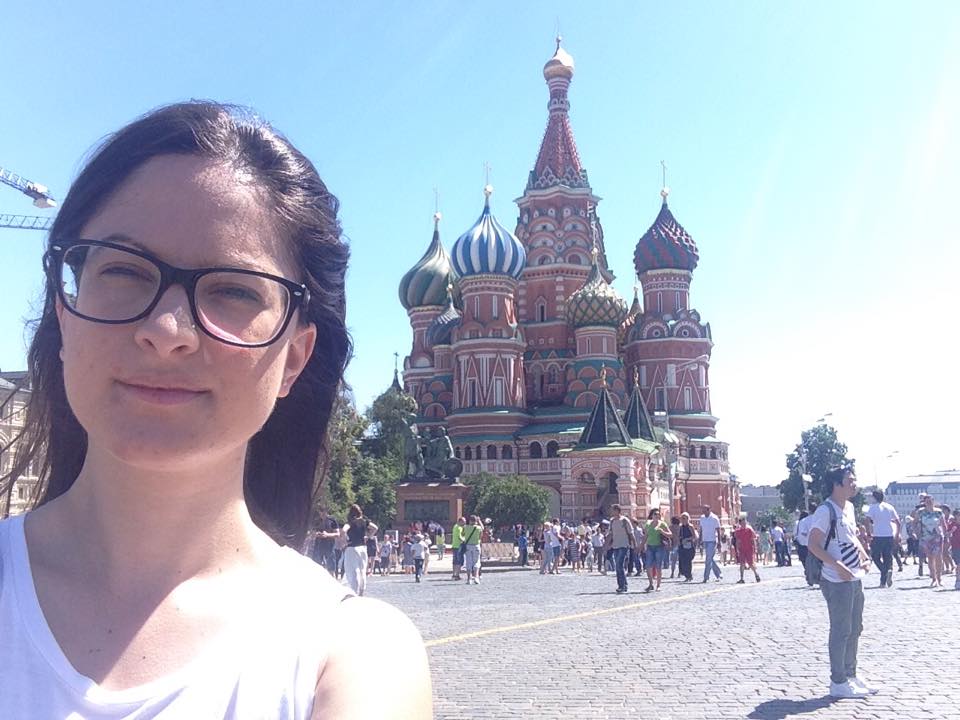 First of all, I should tell you that I never dreamt of visiting Russia – not only I have a thing for every latin-speaking country but I considered Russia a cold, snowy country with equally cold people. My Trans-Siberian trip lead me to Moscow though, where I began my journey and I should admit that I came to like the city eventually.
Before I show you around the city, let me clear some things up: No, I wasn't cold at all since from July to September – or even October – the weather is warm and perfect for your strolls around the city. Moscow isn't either white – meaning snowy or cold – or red – see Lenin and communism , Moscow is full of colors and much more friendly than you'd ever expected! Moscow is so much more thna that though, so follow me to find out!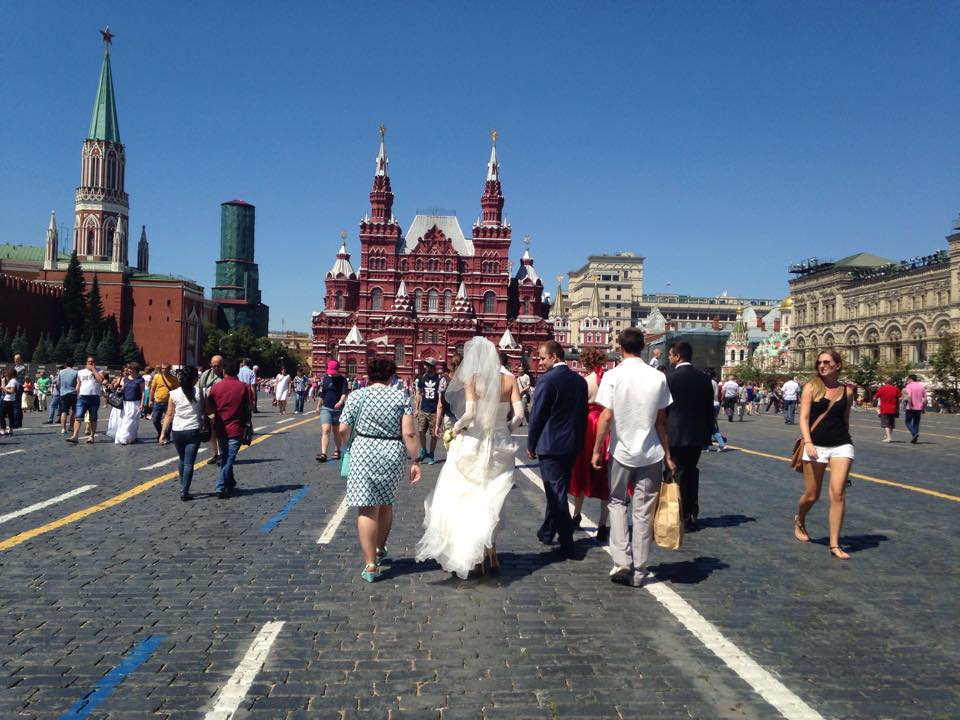 I arrived in Moscow at 3 pm and as soon as we landed, I was shocked: the sun had already risen! "Unbelievable!", I told the taxi driver who was taking me to the city centre, only to respond that I shouldn't be that surprised – "Just consider how far up on the map Russia is. The sun rises at 3 pm and it is already bright outside!". I took a few photos and noted my impressions to pass them on to you.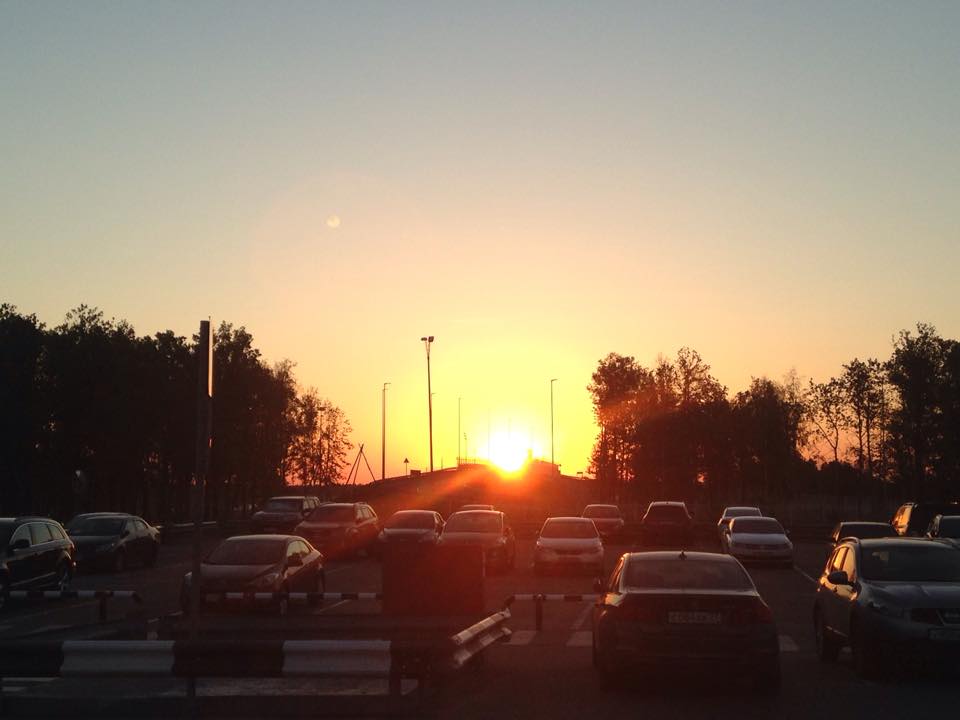 I arrived at Arbat House – my hotel for the weekend -, took a quick shower and slept since in a few hours I wanted to be out and about, exploring the city.
I chose Arbat House although it was far out of my usual budget for many reasons. Firstly, I needed a few moments of luxury before my Trans-Siberian trip. Staying on a hotel that close to embassies is way safer than any other part of the city – since it was my first solo trip and I needed to feel a bit more secure. I had also checked that the hotel was close to the main street of Moscow – Arbat Street – as well as to the Red Square and the subway. I didn't need any means of transportation other than my own feet! Breakfast was just another plus to all the above.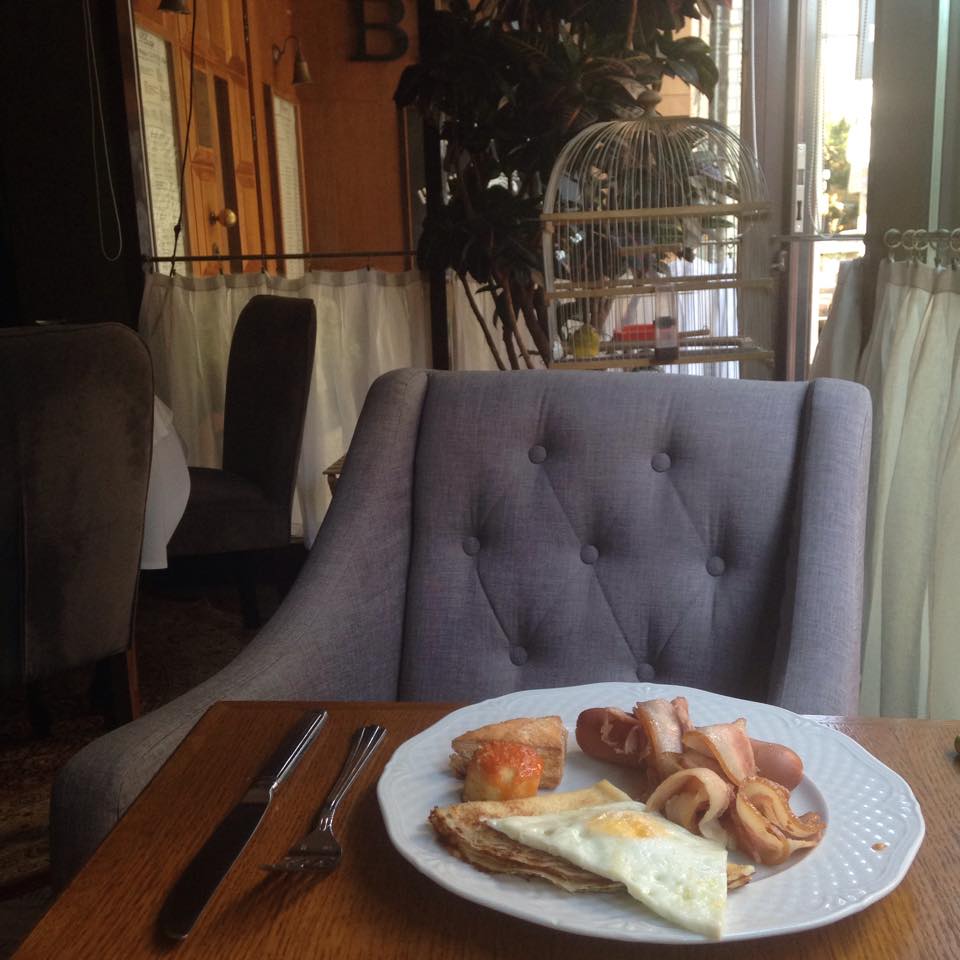 After I woke up and had breakfast, I grabbed my backpack and after a short stop to buy a Russian Sim card in order to have Internet connection both in Moscow and in Siberia, I headed to the most well-known sight of the city: the Red Square!
The weather was incredible and the sun shining beneath the 4 different buildings of the Square made them look like they've jumped out straight out of a fairytale. The first building I saw was the State Historical Museum. As I was standing in the middle of the Square – back at the Historical Museum – on my left hand was the luxurious GUM store (a department store like Harrod's in London), I was facing the Saint Basil's Cathedral, a candy-like, colorful building while on my right was one of the gates to the Kremlin, as well as, the Mausoleum of Lenin – which I visited in order to see whether his body was real or a wax figure as it was rumoured.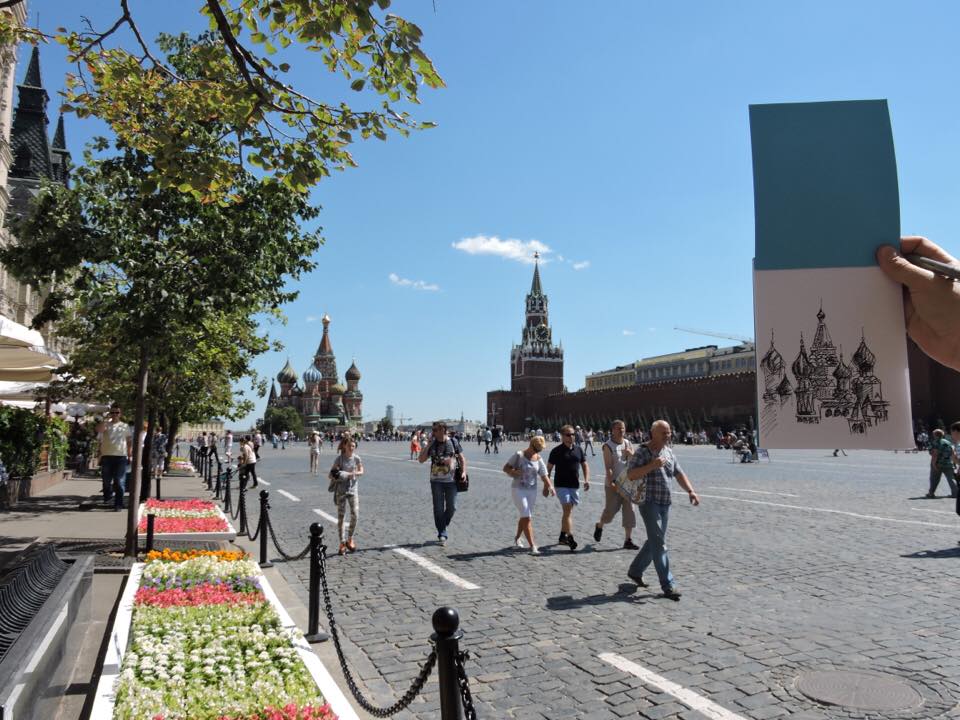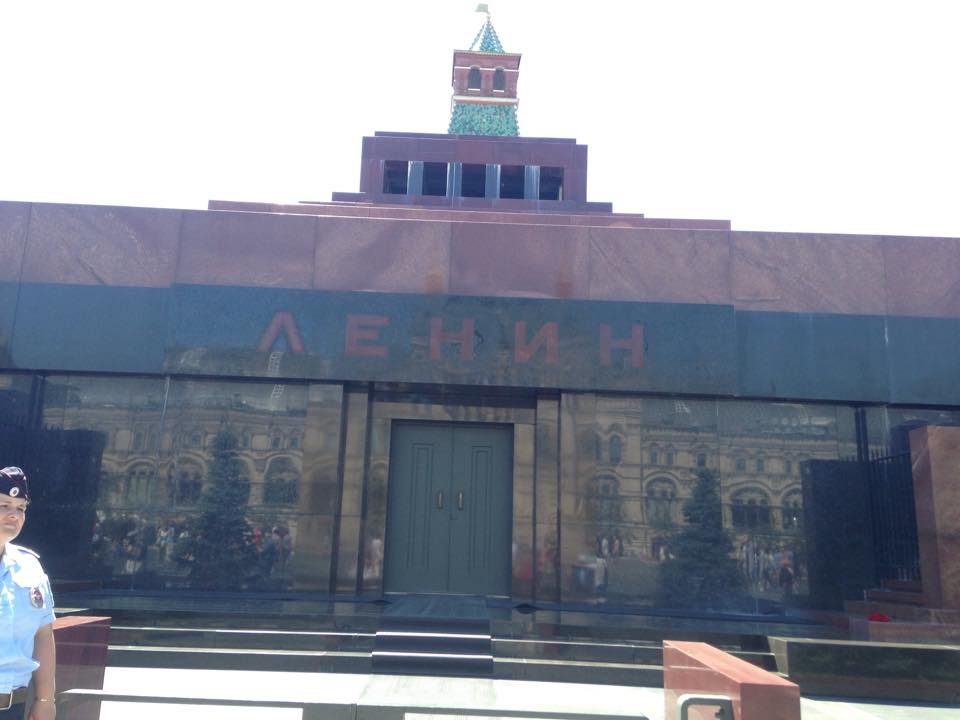 I was ecstatic looking at all the flowers and colors, by the size of the Square and the GUM department store and I spent quite a while strolling up and down. With an ice-cream at hand, I decided to explore some of the little alleys behind. Kazan Cathedral and the rest of the orthodox churches around the Square did impress me a lot, thanks to their architecture and colors. See the photos below!
My stroll continued as I passed by some – full of matryoshkas – tourist shops and I ended up at the Alexander Garden to get lost in their green fields. Straight up was one of the entrances to the Kremlin but I chose to skip visiting it today as I had already scheluded a private tour for the next day. I headed to Arbat street for lunch instead.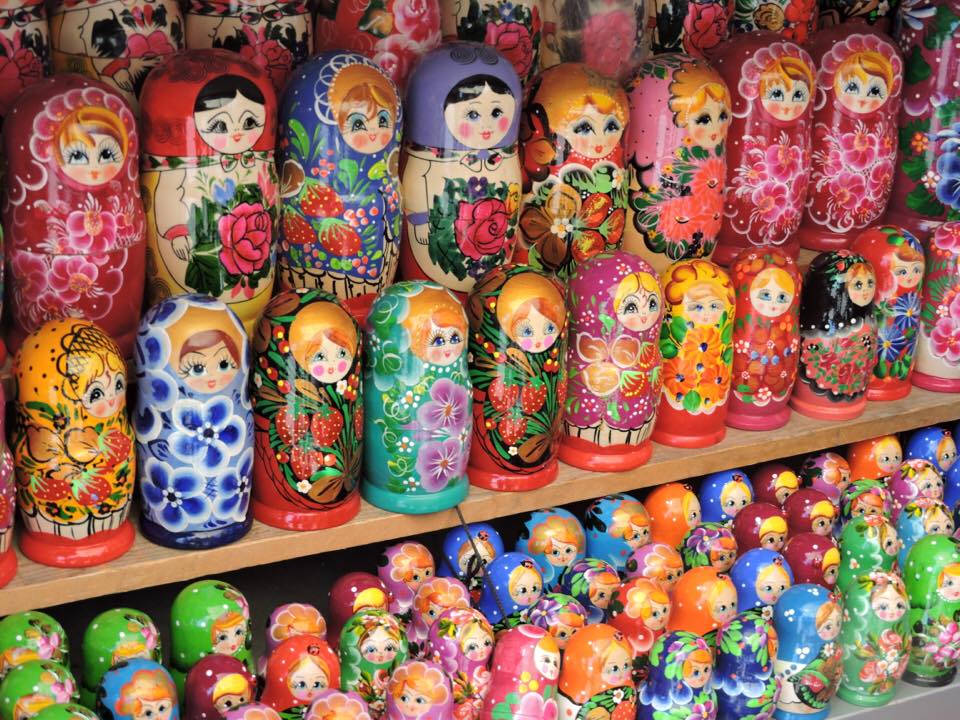 When I'm traveling I love strollng around on foot. This time though, I chose to take the subway since I've read that each station and platform of Moscow's subway are an one-of-a-kind attraction. I chose the Koltsevaya Line – the brown line – circling around downtown Moscow and for an hour, using the same ticket, I explored each and every one of the stations. It was an amazing experience – the highlight of my visit in Moscow. The stations look like an underground museum – no exaggeration! I recommend you to visit Komsomolskaya station without a doubt.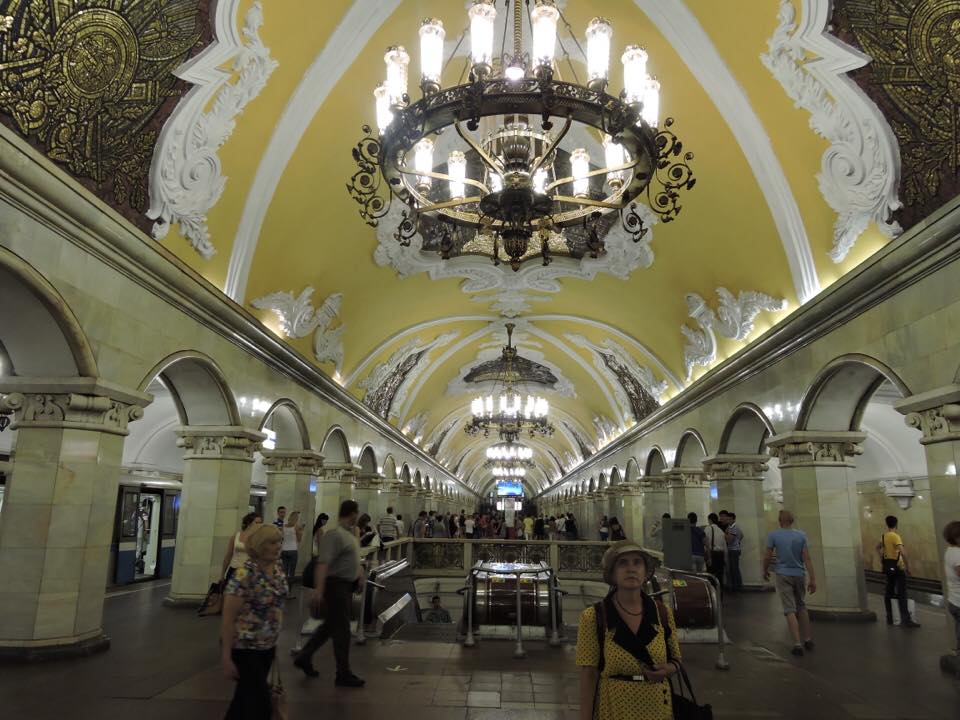 After that, I headed to Arbat street – a street much like La Rambla in Barcelona thanks to the many street artists you can find there. There are a lot of international restaurants and coffee houses side to side with many Russian fast food restaurants you should definitely check out. I chose My My (like the sound of a cow) where I tasted beef with weird spices, piroshki and Napoleon cake with a just a few rubles.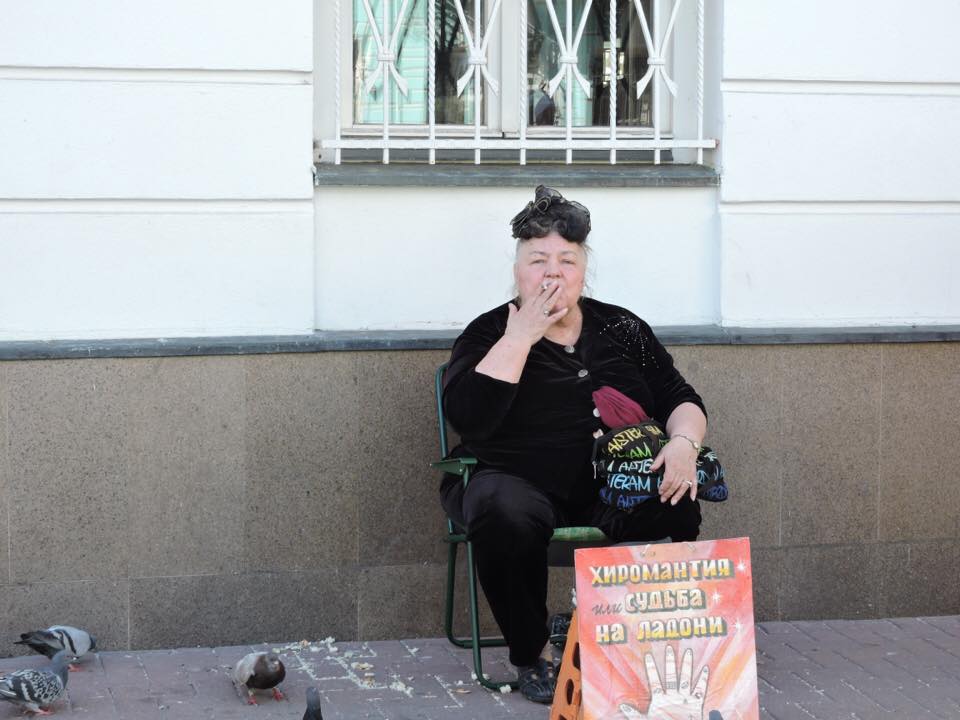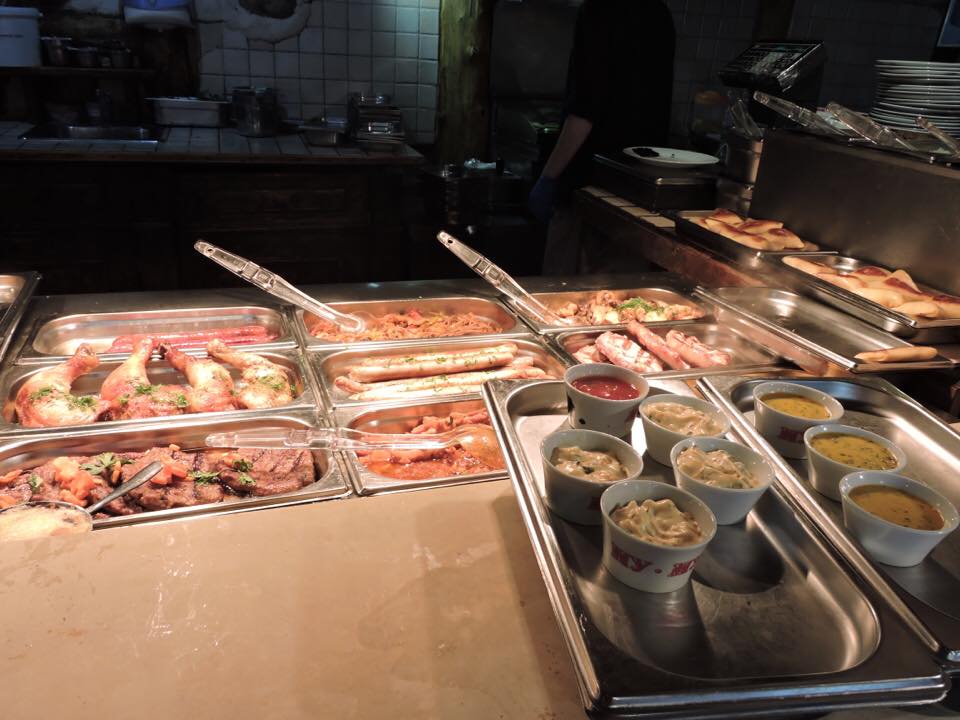 After that and right before I head back to my hotel exhausted, I met Aliona – an old friend's girlfriend – at Coffee Bean for a chat over coffee. She made me completely change my mind about women in Russia and once again I felt extremely happy that I have the chance to travel around the world and see things with my own eyes.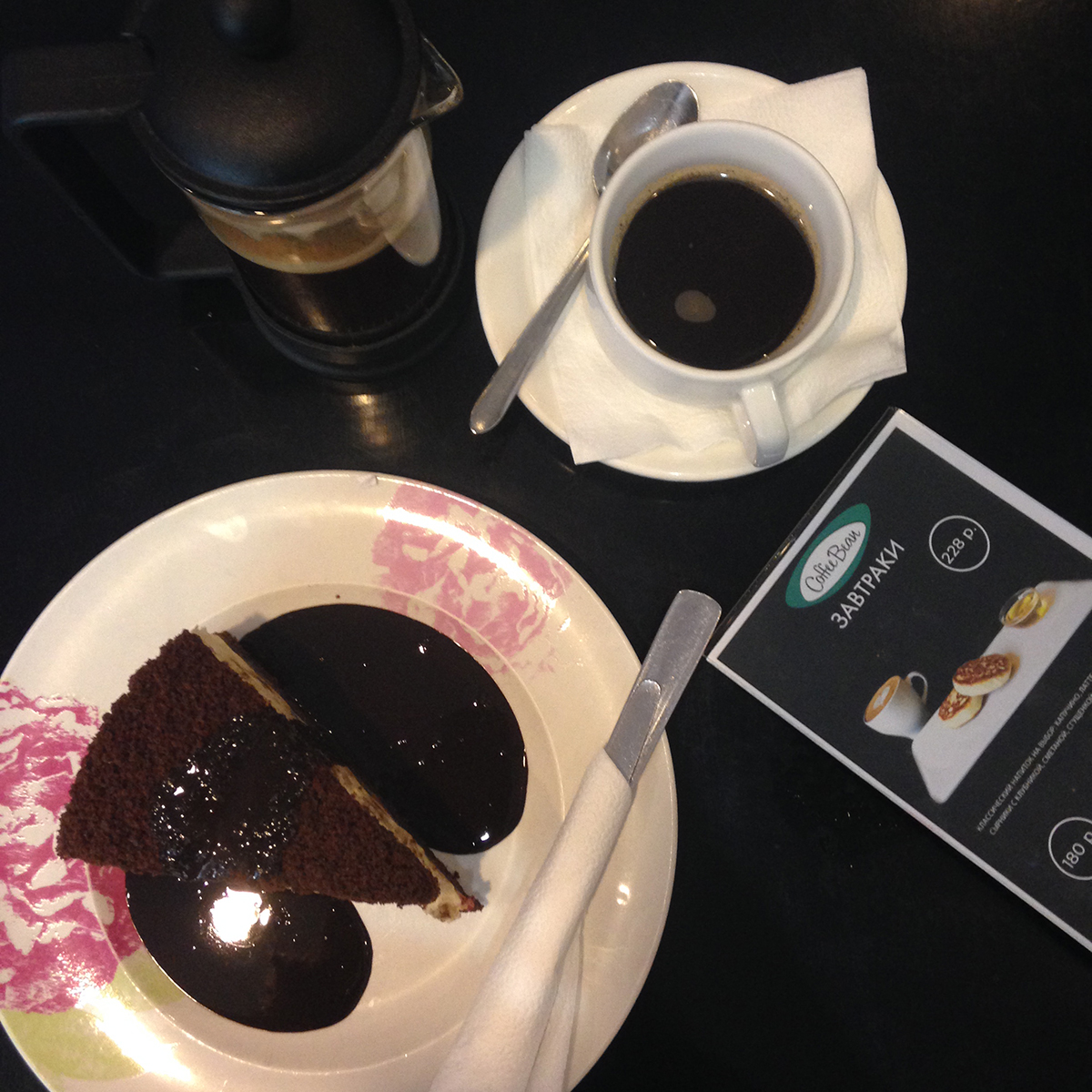 On the next day, I explored the nothern part of the city along with Irina who is born and raised in Moscow and a huge fan of Greece. Together we visited the Greater Church of Ascension where Pushkin was married. I wore a scarf at my head and tried to figure out the differences between Greek and Russian orthodox churches.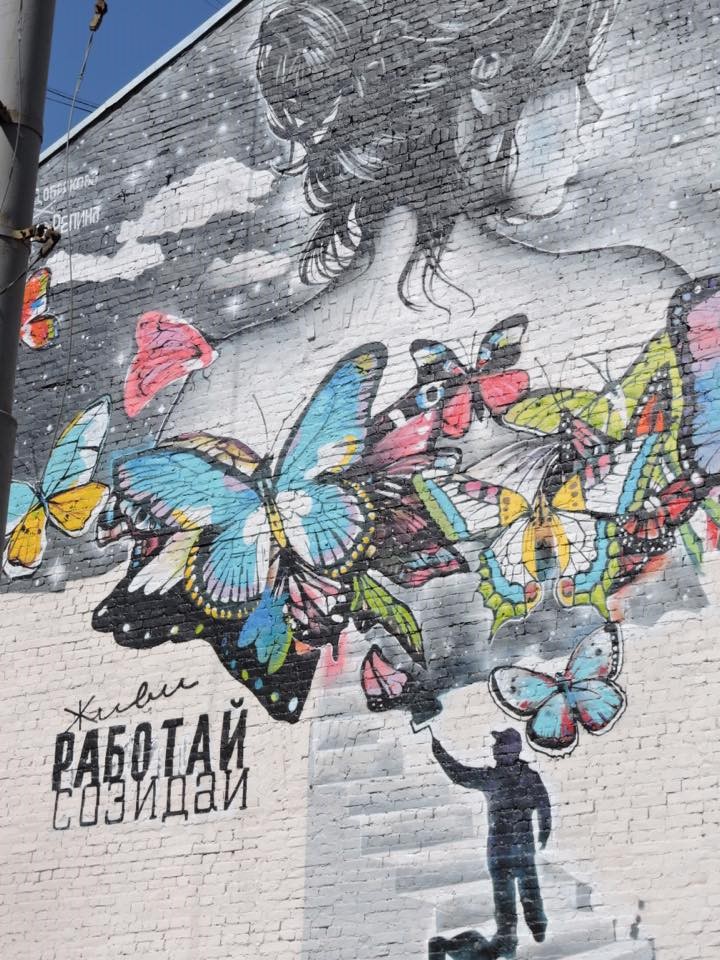 Right next to the church you'll find the house where Maxim Gorki was raised – unfortunately photos were not allowed and all I have is the exterior of the house.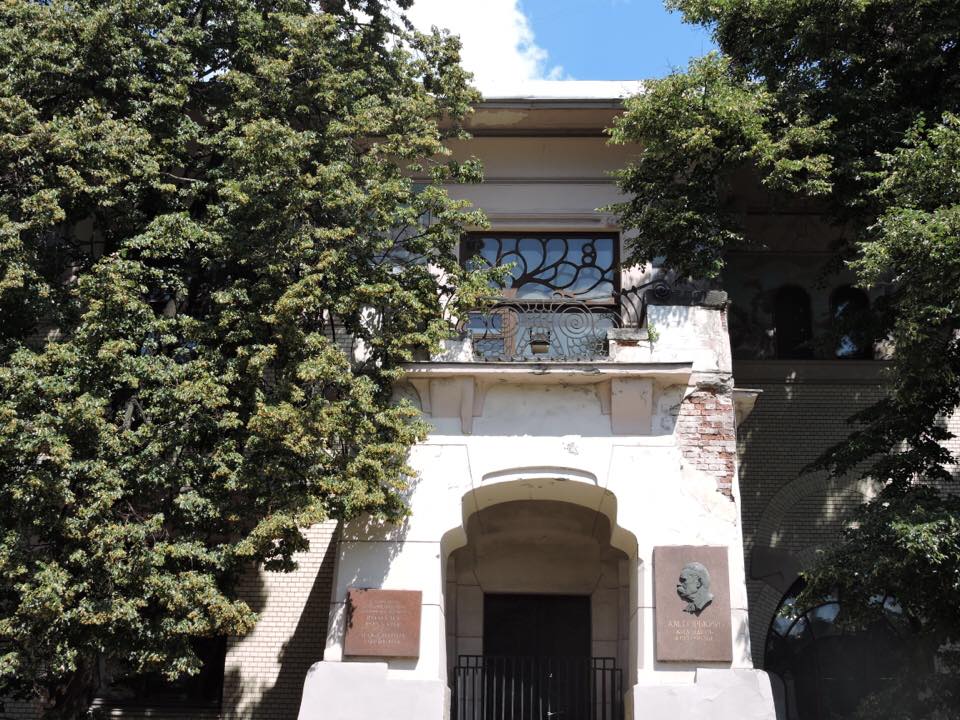 Before he headed to the Kremlin, I was in desperate need for coffee. That was when I saw the coffee house below and I rushed into it. I don't remember its name but I visited it again the next day, before I left for the train station. They suggested I should taste a juice – Kompot. It's right across the Greater Church of Ascension if you want to visit it!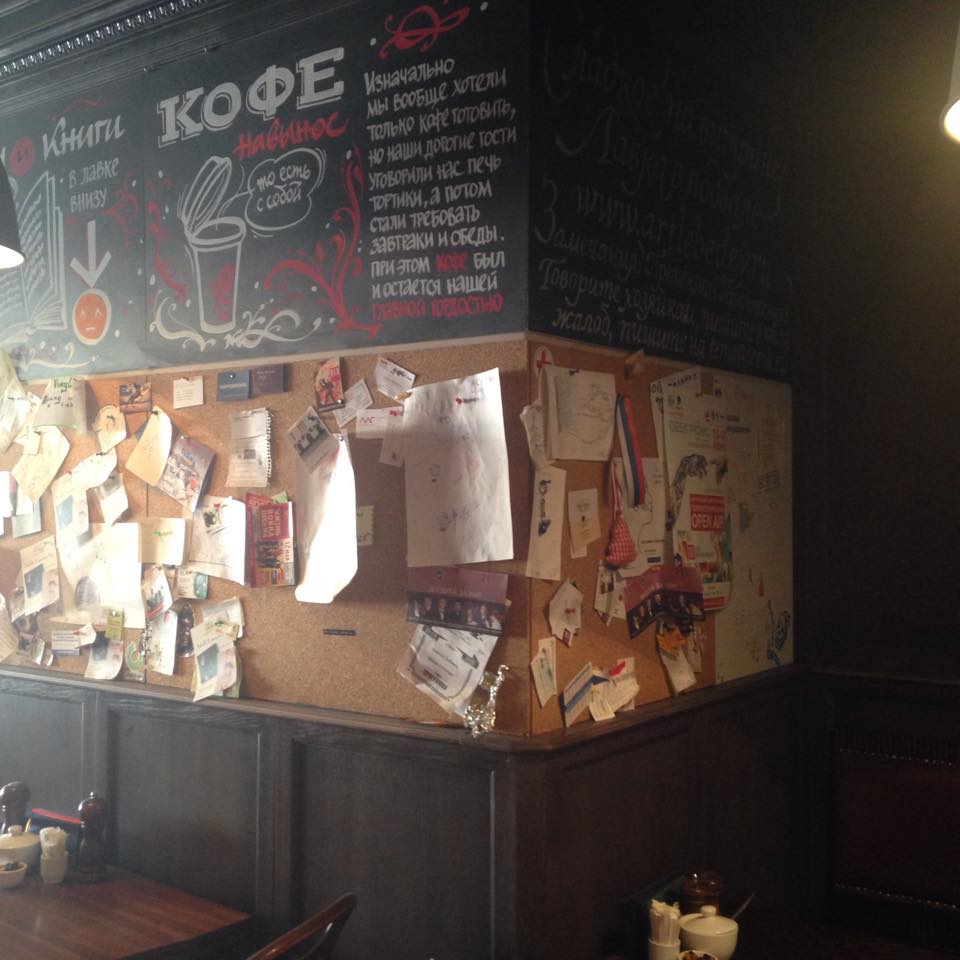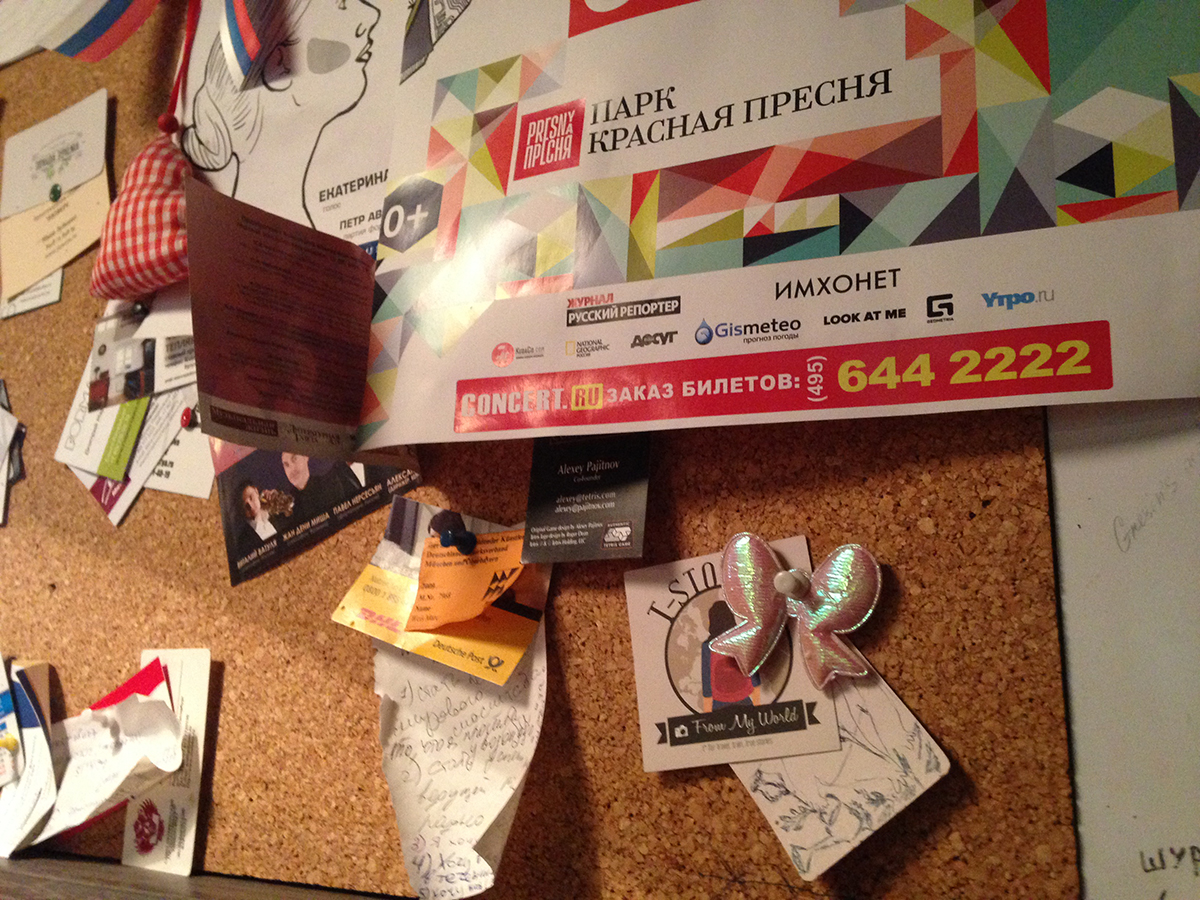 After my last sip of coffee, I entered the Moscow Kremlin – or the "fortress". I was with Irina who explained everything to me while there.
The most important spot inside the Kremlin, is the Cathedral Square – geographically it is the heart of Russia and its highest point. Five churches surround the square: the Cathedral of Dormition, the Cathedral of Archangel Michael, the Cathedreal of the Annunciation, the Church of the Deposition of the Virgin's Robe and Ivan the Great Bell Tower. At the southest part of the Kremlin, facing the Moskva River is where the Secret Garden is located.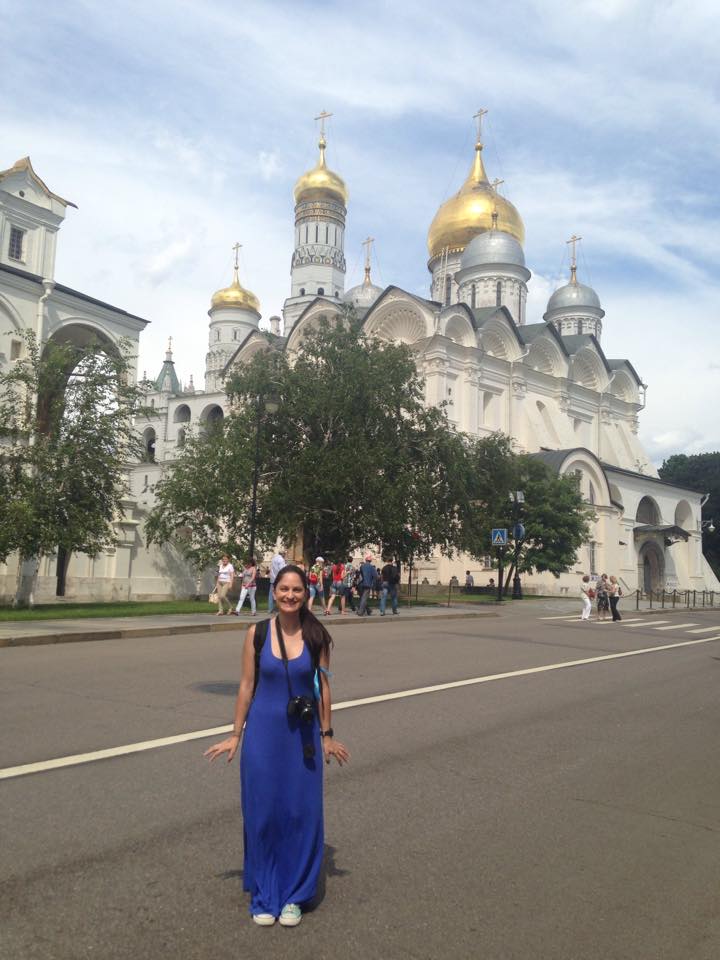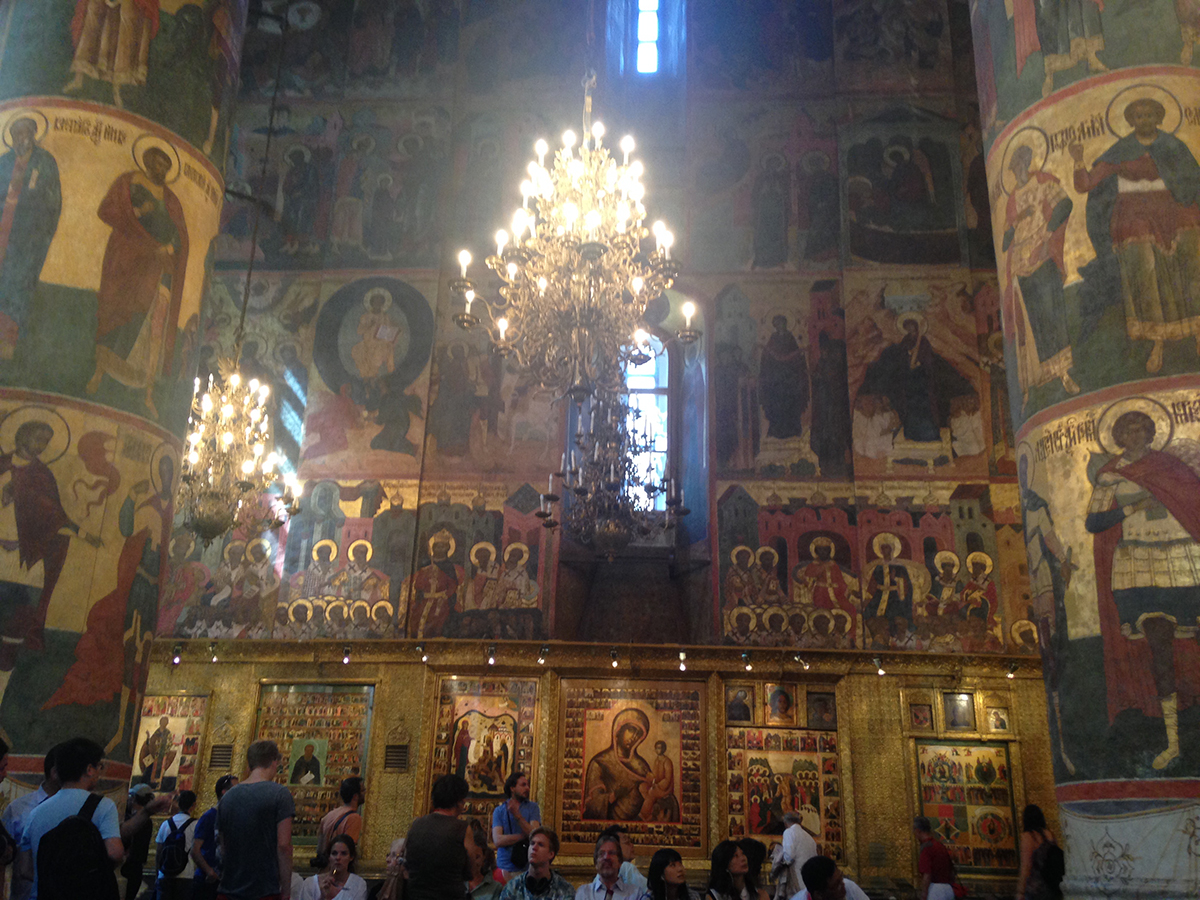 We explored the Kremlin for over 2 hours – among others I saw the Tsar Bell and the Tsar Canon, the biggest ones in the world which were never used due to their size and cost (Russians must be crazy after all!) and after that we took the exit to the Red Square, heading to Moskva River.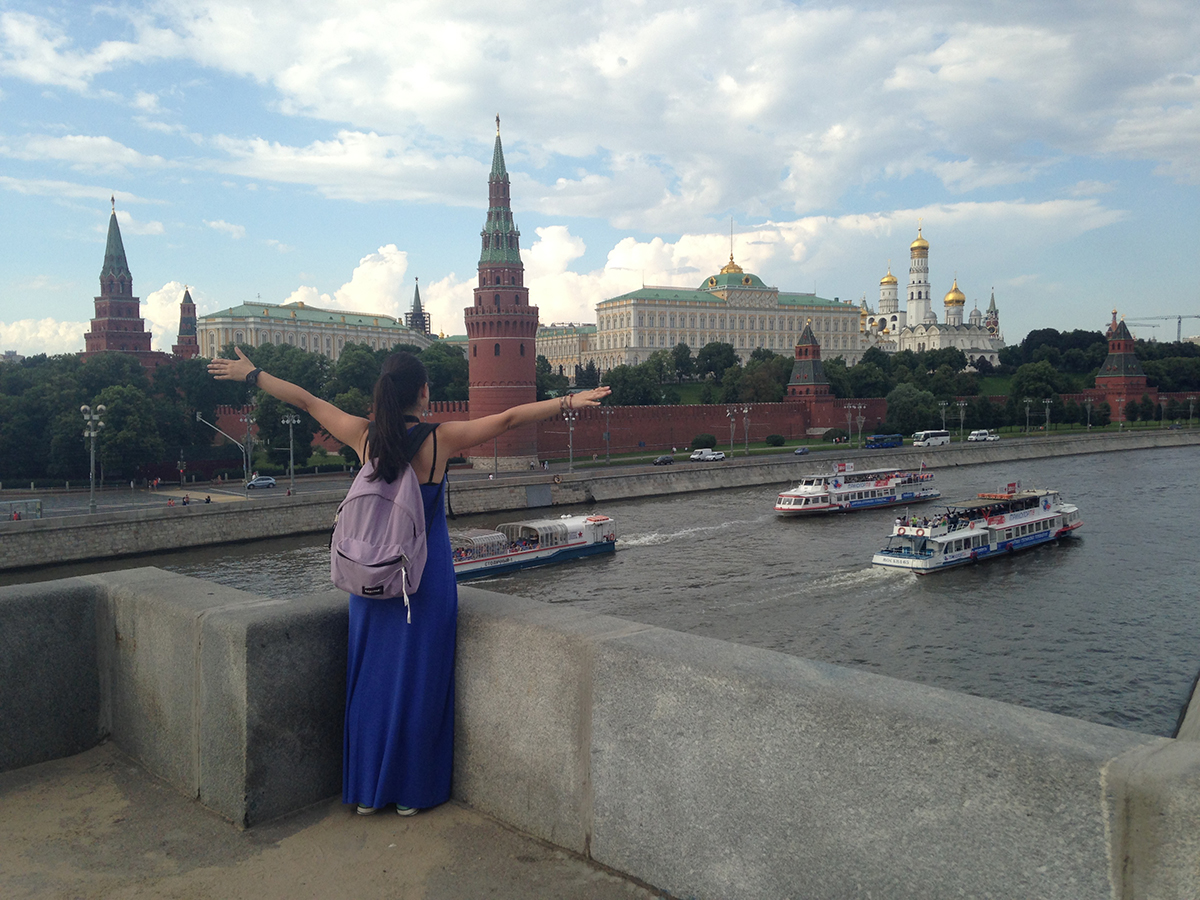 We crossed the bridge behing the Saint Basil's Cathedral and enjoyed a panoramic view of the Kremlin and all its 20 towers before we stopped for a bite too eat. I said goodbye to Irina who wished me good luck and enjoyed a hot chocolate at the experts in Shokoladnitsa before returning back to my hotel.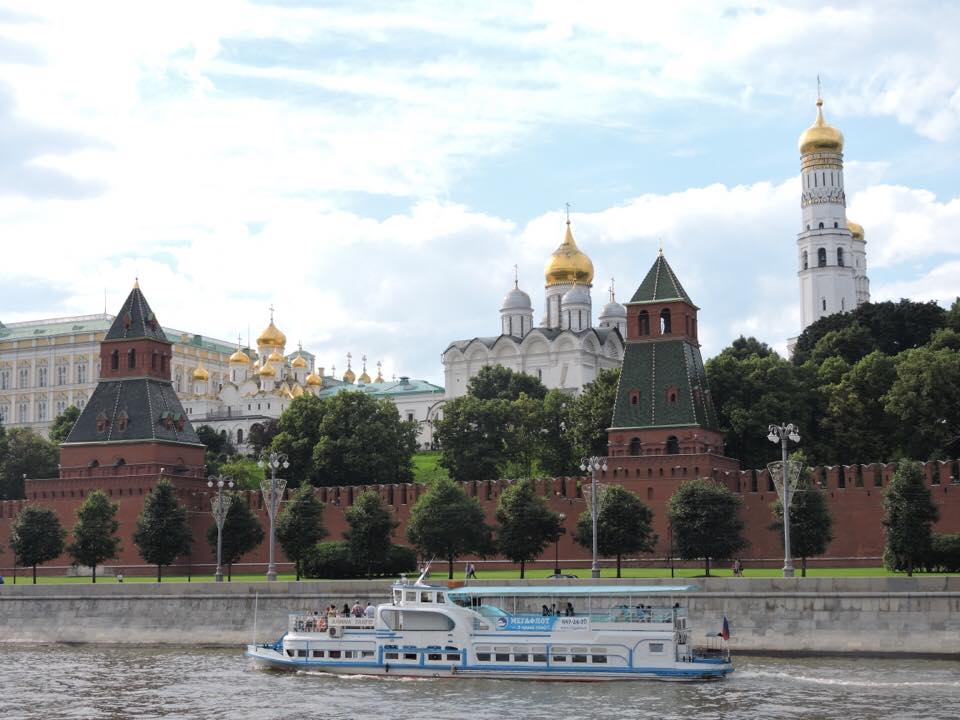 That was how a wonderful weekend in Moscow ended – full of wonderful impressions, colorful images, new friends and in a great mood for my next stop: Irkutsk.
P.S. On Monday morning, me and my backpack we were ready to board on the Trans-Siberian and continue the trip with final destination Beijing.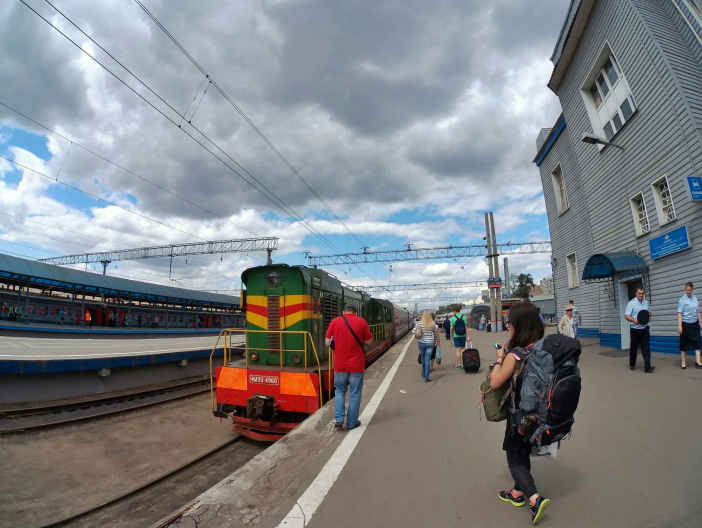 Tstories Tips:
1.Fly to Moscow with Aegean Airlines with the same flight I took: Departure is on Friday midnight and your arrival in Moscow is 3 hours later – it's an incredible experience to watch the sun rising at 3 pm at Domodedovo Airport!
2.Lenin's Mausoleum closes at 1 pm, so if you would like to visit it make sure you do it early in the morning. I had also heard that you're not allowed to carry any of your personal belongings inside the Mausoleum which is not true. You simply pass the security check and get inside.
3.At Gum you can find ice cream with just one ruble
4.If you'd like to cross the street, prefer the underground crossing – it's the only way to walk by the huge avenues of Moscow.
5.You should definitely taste the piroshki with greens or sausage from a street food seller.
6.You should also have chocolate at Shokoladnitsa and coffee from Coffee Bean.
Comments
comments