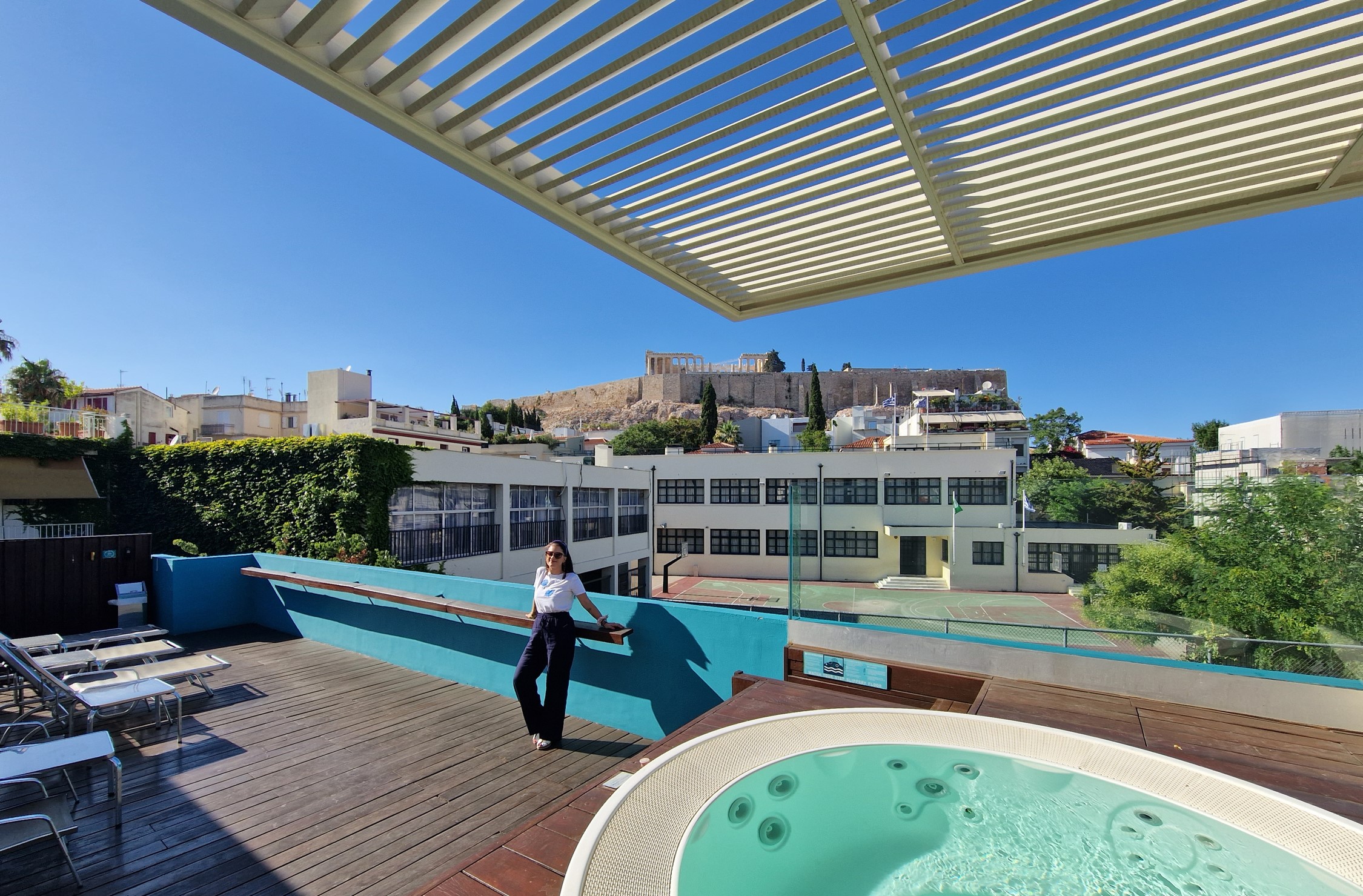 August is here! Since you are among the people that chose to stay in Athens, seize the opportunity to explore your city in a more relaxed way.
It is a great moment to be more chilled and start walking around, starting early in the morning, so you can enjoy the city before the tourists populate the alleys and stores. Shall we take a walk together then?
I planned my favorite path and let's go! Water, sunscreen and a hat, and we are on our way!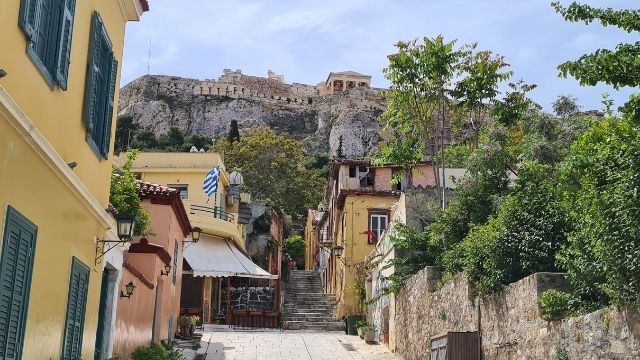 OMONOIA – PANEPISTIMIO
The starting point is Omonoia. And you would think "are you crazy?". And yet, since I have spent many years of my life in Kaniggos (see private schools), I have developed such loving feelings for the nearby area (Stadiou, Panepistimiou etc.). Besides, what is the best way to see the Panepistimio's buildings? By walking around, of course. We are starting from Omonoia, then, walking up Panepistimiou street to Syntagma.
At Syntagma we stop for a bit outside the Parliament to admire the Evzones, eat a koulouri, sip a coffee and continue our walk towards the National Garden, which I can admit has significantly improved.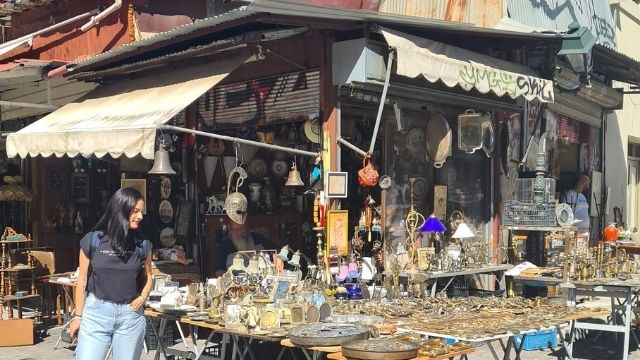 ERMOU – MONASTIRAKI – PSYRRI
Since we got our big "nature dose" we start walking down Ermou street until we reach Monastiraki square. Instead of going to Plaka, we are heading towards Psyrri. The incredible graffiti, that bejewel the old houses and grey buildings of this neighborhood, has given it a different and artistic air that makes you believe that you are in Berlin, but if you look up, you can distinguish the imposing Acropolis, which reminds you that you are still in Athens. Every alley in Psyrri is truly a different canvas filled with colors, patterns and mantras and I can honestly say that every time I am there, there is always something that will catch my eye. My only advice is to always look up, or you will miss the most beautiful graffiti in the area. Every building has its own graffiti, story and artist! Somewhere there, on Ivis street we will sit down for lunch until the heat steams off.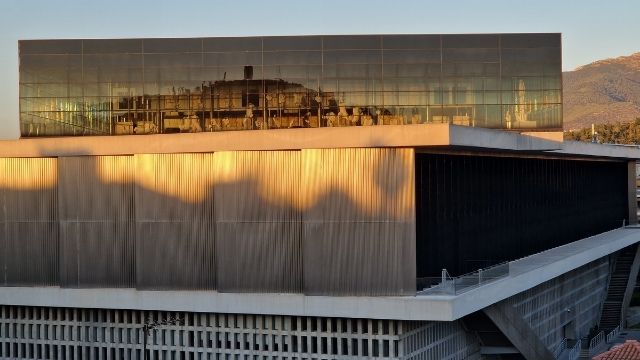 AKROPOLI – KOUKAKI
We are continuing our walk (to digest the food) and heading to Thiseio, and after we made a pit stop at Avissynias square to drink a coffee and look around the antic shops, we are walking towards Thiseio and D. Aeropagitou. While making a small detour at the theater of Herodes Atticus to take a few pics, we are going to Acropolis Museum. After we finish our visit, the sun has gone down enough, and it is a great chance for a cocktail at the rooftop of Herodion Hotel Athens, called Point A. The best rooftop with a view in the area.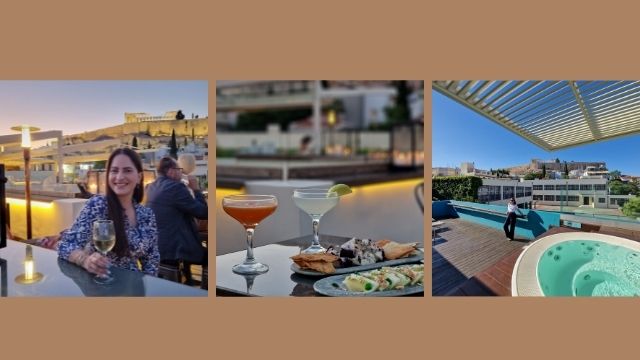 And let me tell you something! Check for any last-minute offers, before leaving, for accommodation on the same night! Just for the fun of being a tourist in your own city!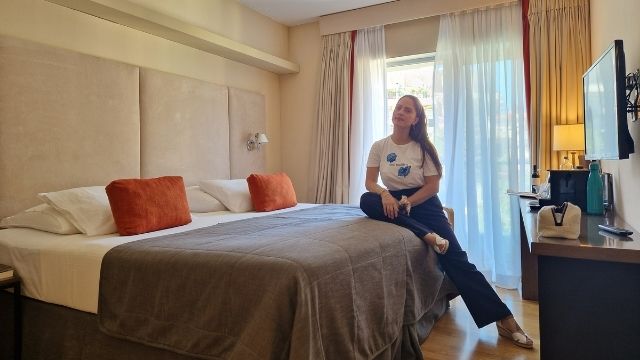 PLAKA – ANAFIOTIKA
If we are in the mood for an evening walk, before leaving the center, we are heading towards Plaka and turn left on the small alley (Vyronos street) which basically connects Areopagitou street with Plaka. 
There, we are just getting lost in the alleys of Plaka to admire the gorgeous mansions of the old Athenian era. (If we already had dinner, I would suggest a pit stop at Vrettos bar for a rose liqueur). After this, we could walk down Adrianou street and turn left on Hill Street, ending up at Pritaneiou street to find the well-hidden stairs that will take us to Anafiotika. Otherwise, as I enjoy saying to my guests, to the island inside the city! After admiring the city from above in the peacefulness of this neighborhood, it is finally time to head back!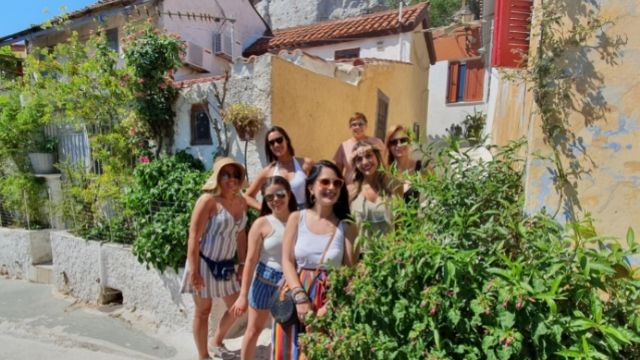 Naturally, this route is only one of the 3 different walks that I like proposing to my international – and not only – group of friends and because most of them only visit Athens for a weekend, I make sure to propose as many things as I can, during the day, and regarding the historic center I choose this particular version.
Comments
comments