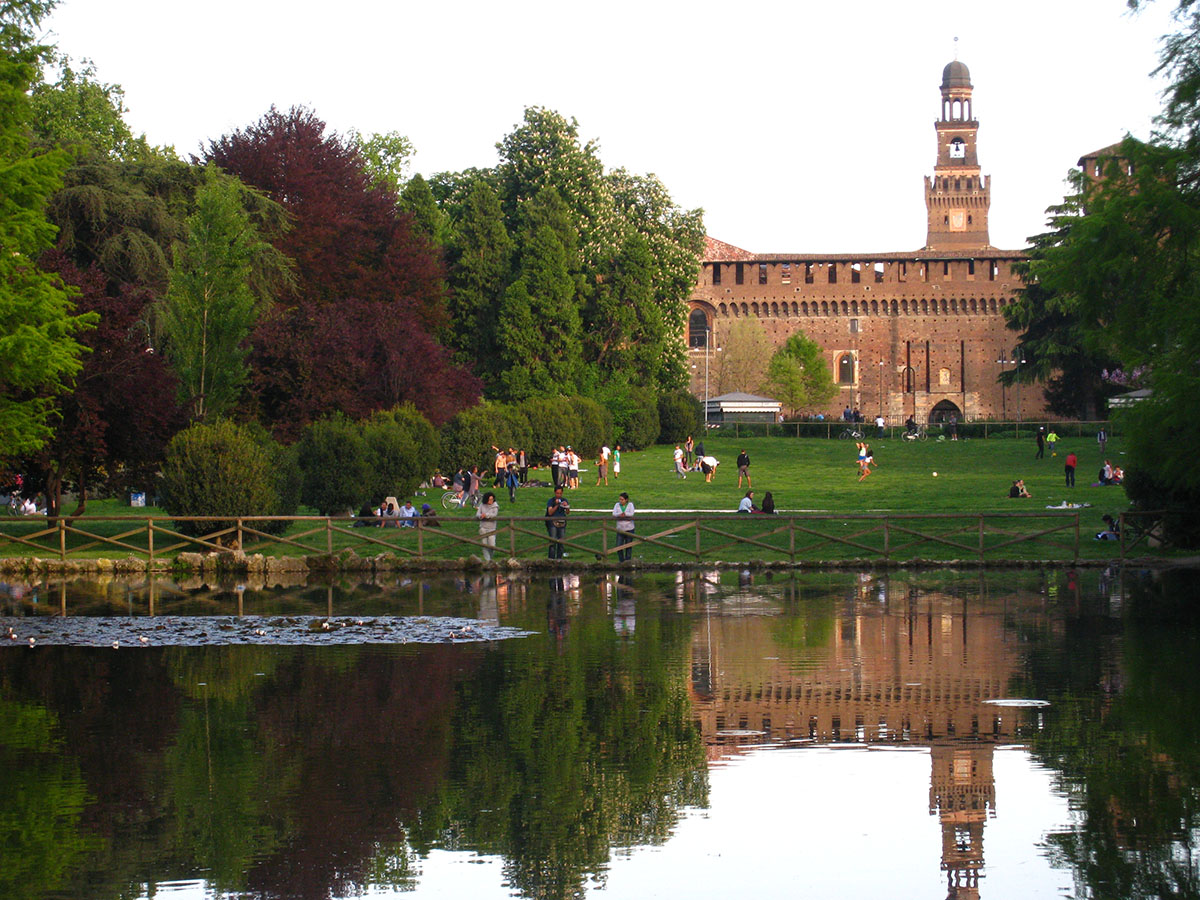 Since I've been getting a lot of questions regarding Milan, I decided to dedicate a separate post on where to eat and what to do in the Italian city, something like a quick reference to use for future trips.
My previous posts about India and Hersonissos in Crete, inspired me to create the "10 reasons to visit a place" category on the blog. Forget everything about travel guides; T-stories top 10 will be all you need to read before visiting a place.
Are you ready for Milan?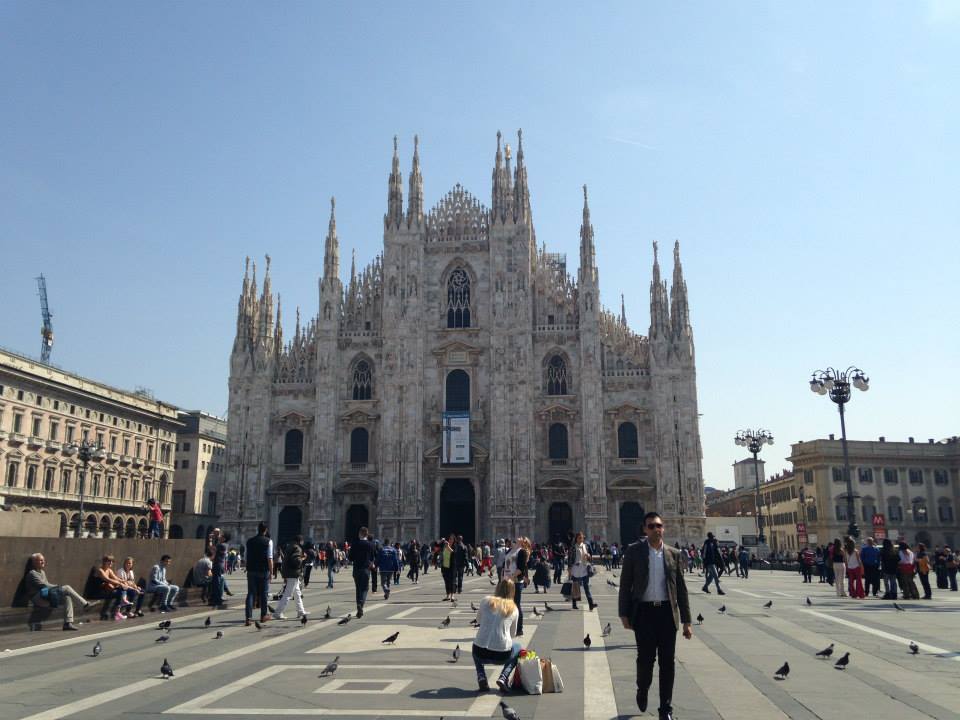 Duomo is the number one touristic attraction in Milan, you don't need me to emphasize on how important it is to visit it. It is a must-see.
Join me in this tour around Milan and discover my top 10 reasons why you should visit it.
1. The Tram Line 1
Milan is considered to be the European capital of fashion and design. A walk down Via Montenapoleone where some of the most luxurious fashion houses have their boutiques is mandatory or a stroll in Brera where you'll find more affordable, cool designers. What's even more exciting though, is a ride around Milan on the retro, 1920's wooden tram that will offer you a completely different perspective of the city. It is an unforgettable experience! Tram 1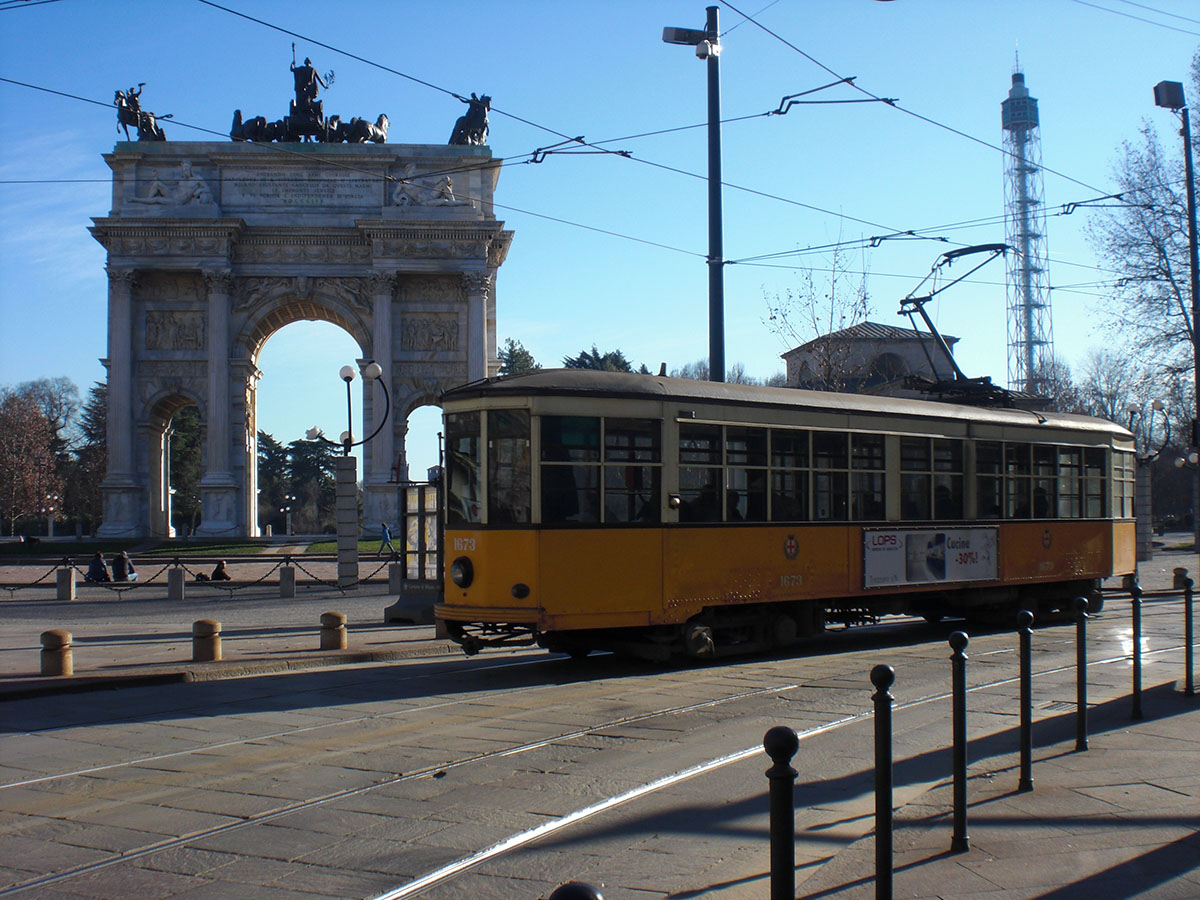 2. Caffe della Pusterla
An old tradition and one of the most cherished pastimes in Milan and Italy in general, is the aperitivo and buffet ritual. I discovered Caffe della Pusterla when I was studying in Milan and I fell in love with it. You can drink your morning espresso while reading your newspaper or enjoy the aperitivo tradition in the early evening. The wooden, sophisticated design of the Caffe is a great place to enjoy the famous Spritz con Aperol with 8 euros and nosh on some small bites offered at the buffet. I really love it! It is located at Via Edmondo de Amicis 22 and you can check out how to get there from Duomo here.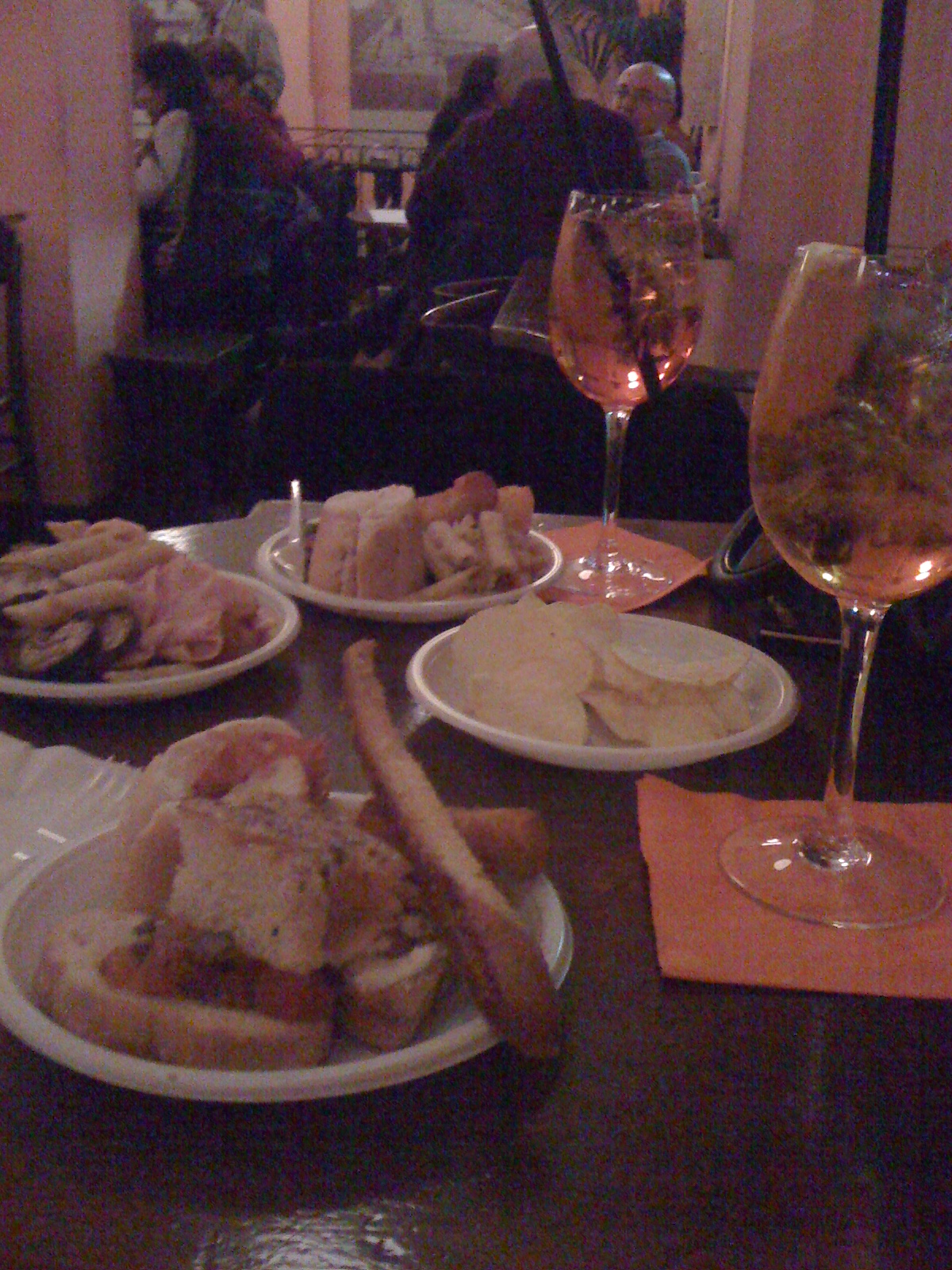 3. The Columns of San Lorenzo
Close to Caffe della Pusterla you will find the Columns of San Lorenzo – Colonne di San Lorenzo in Italian. Take a beer or some wine and just sit there to watch the passers-by. If the weather's good enough, you will never want to leave!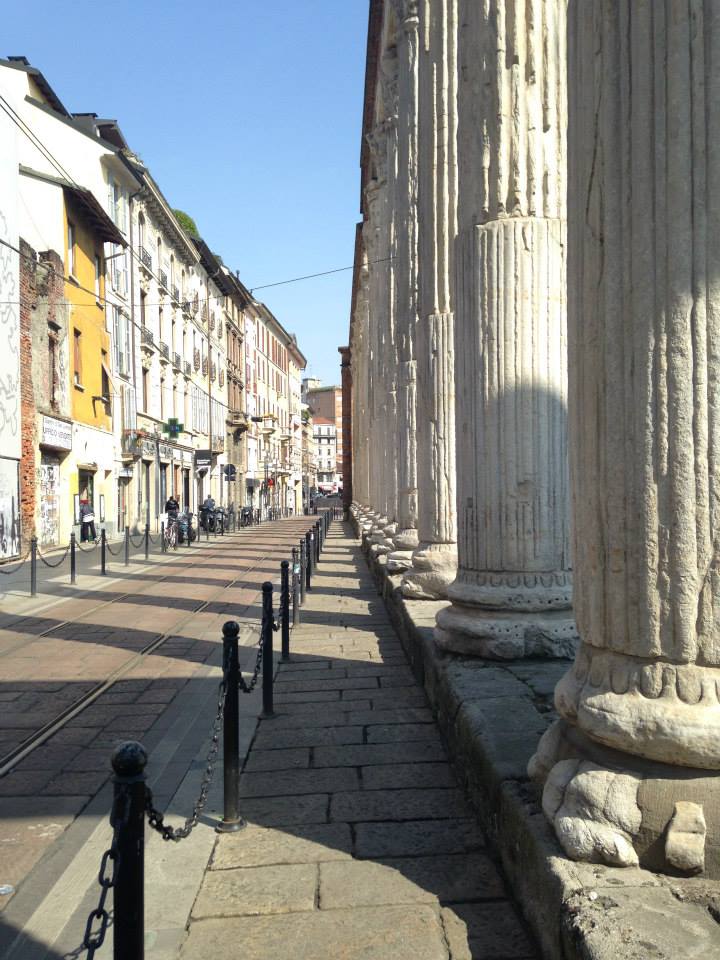 4. Luini's panzerotti
Close to Duomo, at Santa Radegonda 12, you will find Luini's bakery. Established in 1888, Luini's has the best panzerotto in Milan – a savory which resembles a small calzone. Be prepared 1) for the overwhelming amount of people waiting in line, 2) to sit on the side of the road to enjoy your panzerroto and 3) regret for buying just one and having to waitin line to taste it again!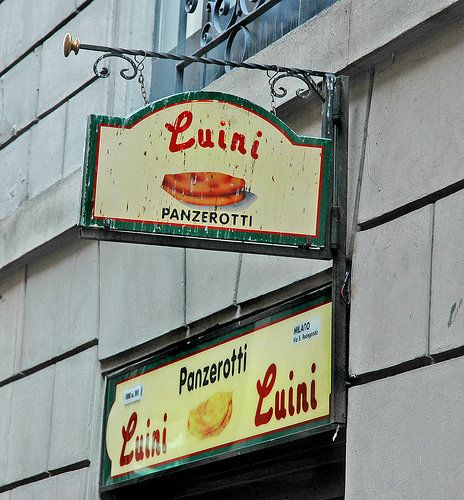 5. Gelateria Cioccolati Italiani
Across the street from Luini's, hides a little slice of gelato paradise: Cioccolati Italiani! There's a huge line here too but it is definitely worth the waiting. You can also find a less-crowded  gelateria at Colonne di San Lorenzo. Address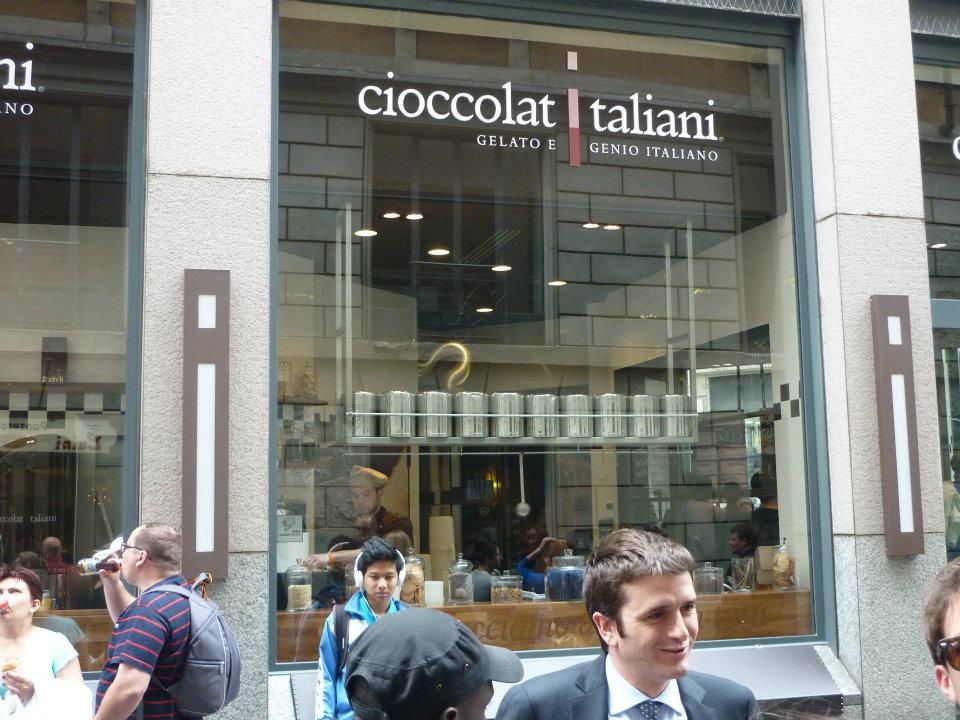 6. Sempione Park
Lay on the grass and relax at Sempione Park to get away from the ctiy buzz. I love walking around the ever-green alleys, it calms me down. . It is one of the best parks I have ever visited.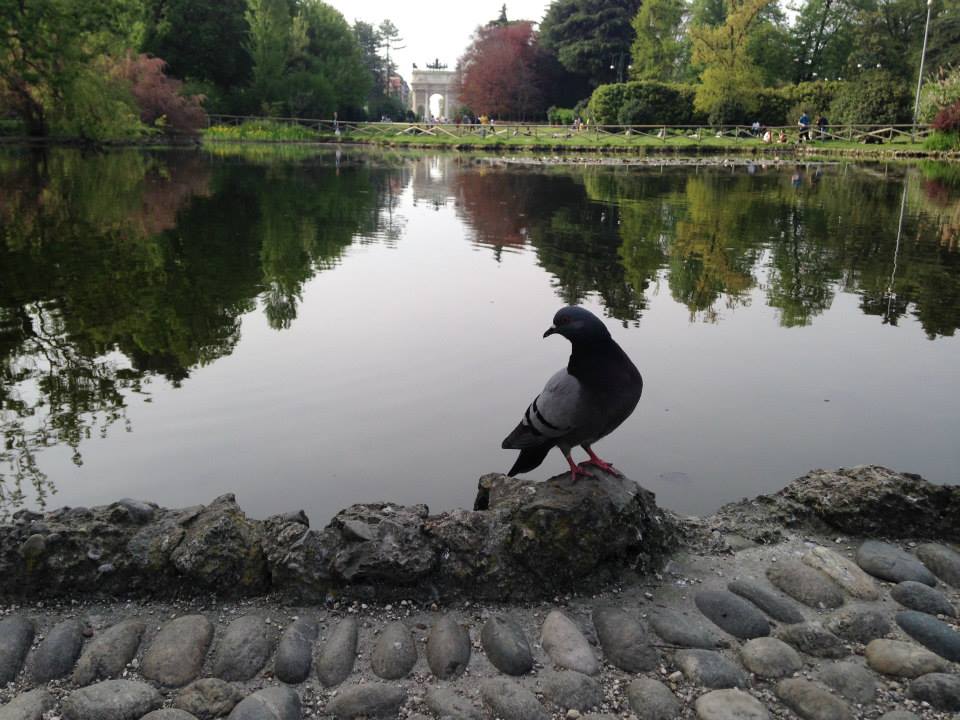 7. Rosso Pomodoro
Rosso Pomodoro has the best pizza in town! It is located in Via della Moscova 1 (Moscova Metro Line) and I happened to discover it on a lunch break from work. After tasting its pizza, you won't settle for nothing less. Check its location here.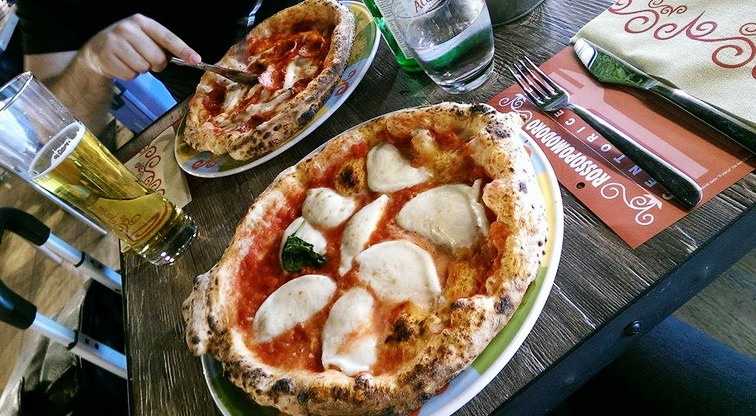 8. Cantine Isola
A great wine spot in the area is at Cantine Isola in Chinatown (Via Paolo Sarpi 11). A tiny place filled with hundreds of different wine labels, great music and tasteful wine appetizers. Don't be suprised to find an elder Italian reading out poems in a forgotten language anyone's ever heard about in centuries! I can't wait to be there again!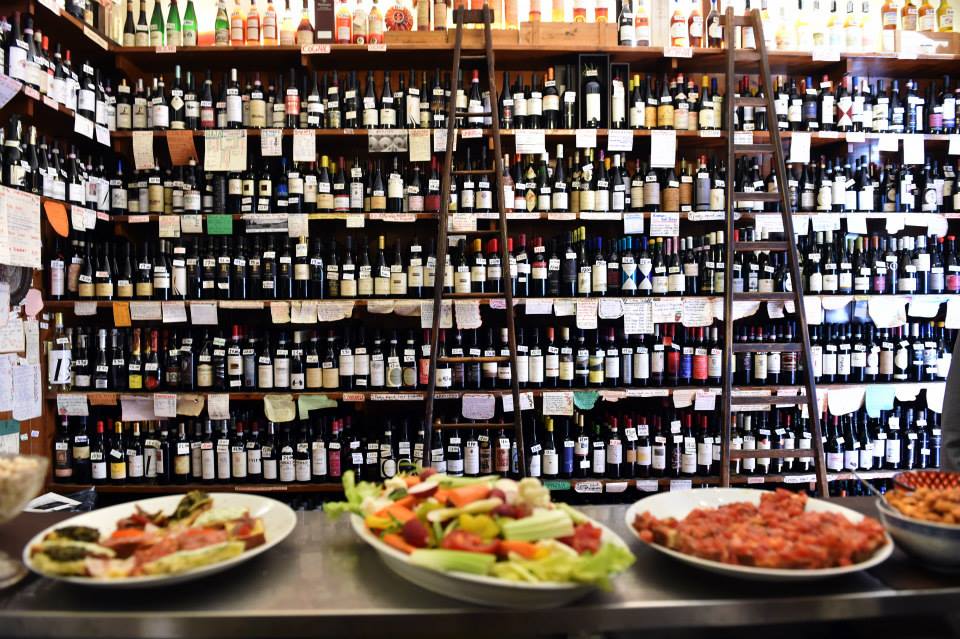 9. Fritto misto di pesce – Il kiosko
This means "a variety of fried fish – The kiosk" in Italian. It includes calamari, fish on a stick, shrimps, fishburger etc. It is located in Darsena (Navigli area) at 24 Maggio square and it is by far the best street food in the area.
10. Fuorisalone
The Design Week in Milan is a must-visit event. Τhe fair takes place every April in Milan and even if you are not a huge design and deco fan, you will enjoy all the events, parties and street happenings organised at that time of the year.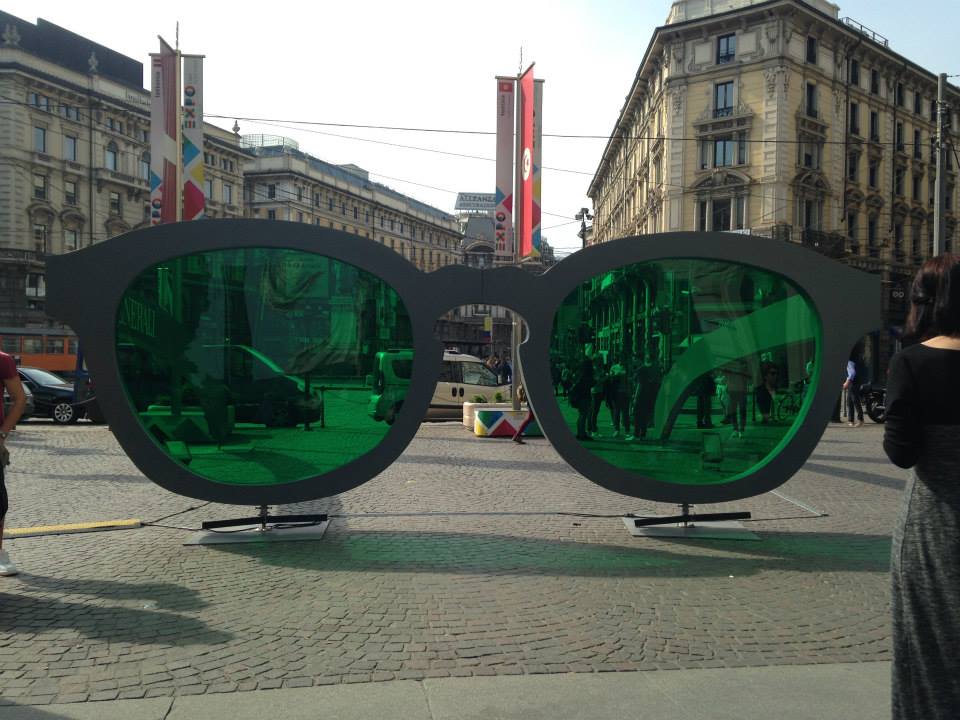 Have you ever been to Milan? What are some of the top reasons for someone to visit Milan?
Comments
comments