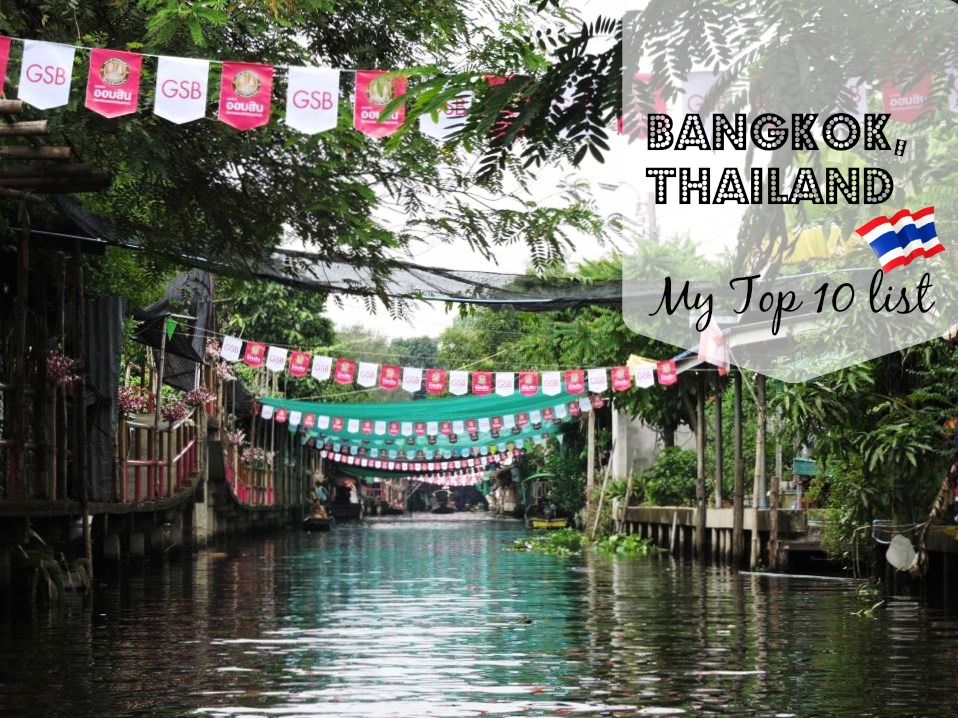 Ten reasons to visit Bangkok
I visited Bangkok about a year ago in order to attend a travel bloggers' conference and meet with a few new friends I've made in India some time ago. Since it was a last-minute decision, I had no specific plans except for the fact that I would be attending the 2-day conference and spend the rest of my free time with fellow bloggers and friends at Khao San Road.
I found myself at the capital of Thailand in early October and the first thing I did after landing was to get rid of my jacket – it was 35 degrees in Bangkok; hot and extremely humid.
I hopped on the Bangkok Skytrain, only to get off at the very last station of the line. After long negotiations with a taxi driver, he agreed to take me to Khao San Road; the city's busiest district and where most of the hostels are located.
Since I've read about Bangkok's infamous traffic jams and poor public transportation, I decided that staying at Khao San Road was the best choice. This way, I would get the most out of my short visit by being close to most of the touristic attractions and nightlife spots.
Despite the large crowds, heat and disturbing traffic, I had a wonderful 5 days in Bangkok and I would definitely recommend visiting it. I, myself would love to come back and explore more of this mesmerizing city.
These are my top 10 reasons why you should visit Bangkok too; it's up to you to find even more!
1. The Grand Palace & the Emerald Buddha Temple
When in Bangkok, the first thing to do in order to avoid the crowds and get a glimpse of the country's intricate architecture and long history, is to visit the city's most famous landmark; the impressive Grand Palace and Phra Kaeo – the Emerald Buddha Temple. The City of Angels with over 400 buddhist temples has a lot to offer to its visitors and the Grand Palace complex with its colorful roofs, luxurious gold detailing, marble floors, exotic plants and the dazzling Emerald Buddha is a great introduction to the city's history. Note that, in order to avoid huge lines, you should schedule your visit an hour before opening or closing hours.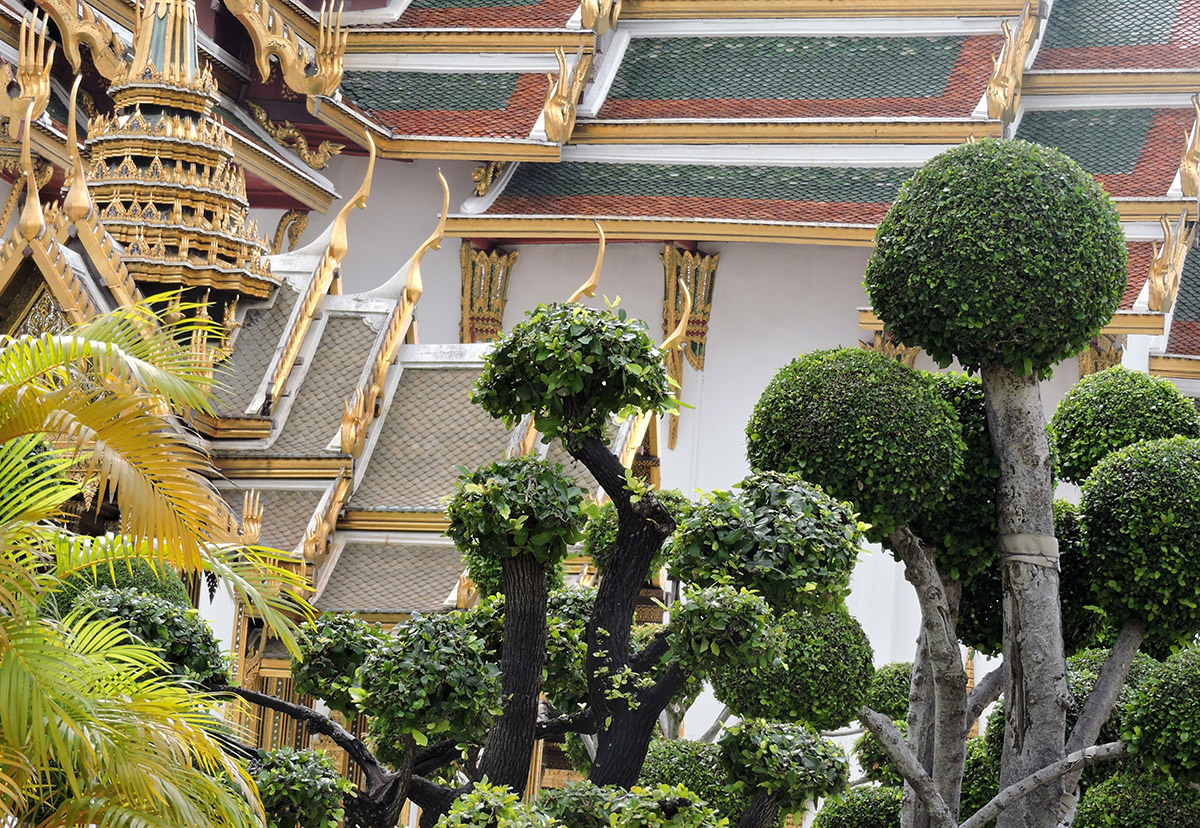 2. Golden Mount
A thing all my trips have in common is the bird's eye view spot I'm looking for in every city I visit to admire the view of the city from above. Bangkok has a lot of these spots around town – my personal favorite was at the Golden Mount. The high hill was created in order for the Wat Saket temple to be placed on top of it. Climb up the 320 steps and you'll be rewarded with the city's scenic view!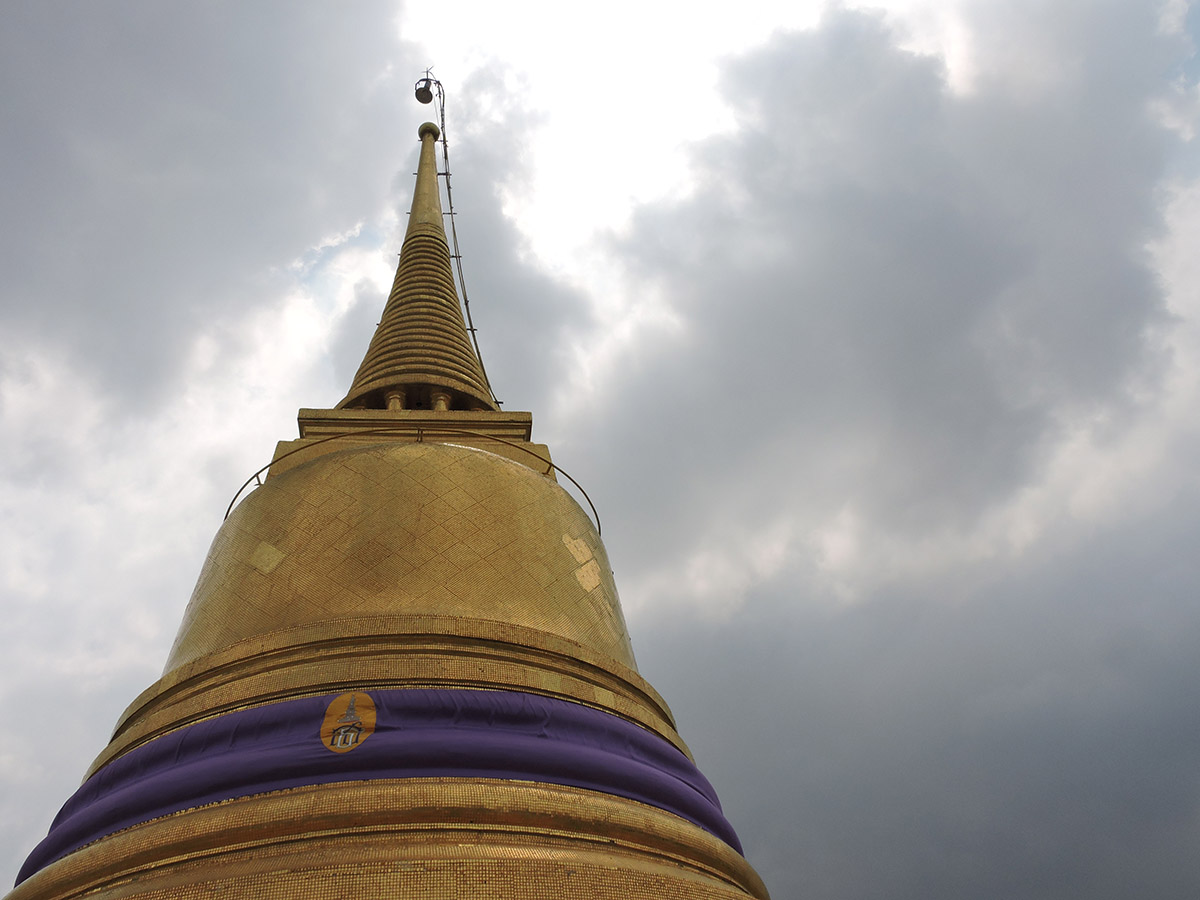 3. Two of the world's largest Buddha statues
I would be back in Bangkok just to admire the stunning, gigantic Buddha statues.
At Wat Intarawihan, the 32-meter tall standing Buddha. The giant Buddha was constucted in Sri Lanka with 24k gold while it took 60 years to be completed.
The 46-meter long Reclining Buddha at Wat Pho weighs more than 5 tons and it is located behind the Temple of the Emerald Buddha at the Grand Palace.
4. Khao San Road
Khao San Road is the where the heart of the city beats – forget about ancient temples and Buddhas. This crowded district is a famous shopping destination during the day with many touristic shops while at night it transforms in the ultimate nightlife hot spot with night clubs, outdoor bars, cocktails and lots of happy tourists dancing until dawn. A must-visit even if you're not a fan of the nightlife and clubbing.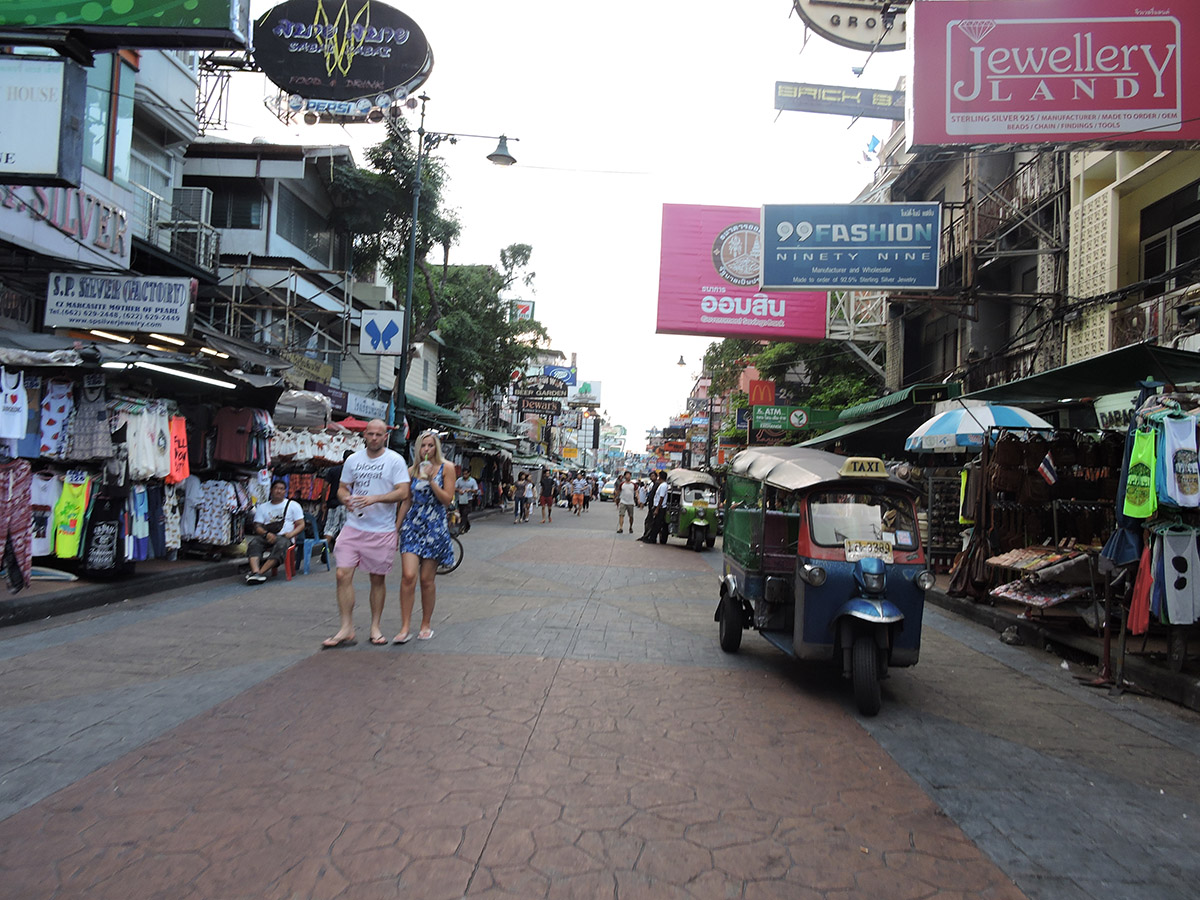 5. Refreshing Mojitos at Ram Buttri Road
Ram Buttri Road is near Khao San in downtown Bangkok. Equally touristic but a tad less crowded, Ram Buttri is a romantic spot; the ultimate place to be if you want to avoid Khao San and enjoy a drink with your significant other away from the city buzz. In contrast with Khao San, Ram Buttri features traditional restaurants. Walk down the road unti you spot a van with colorful lights and plastic chairs – grab a Mojito to go and enjoy the rest of your walk. This place is my absolute favorite <3
6. Rooftop bars with spectacular view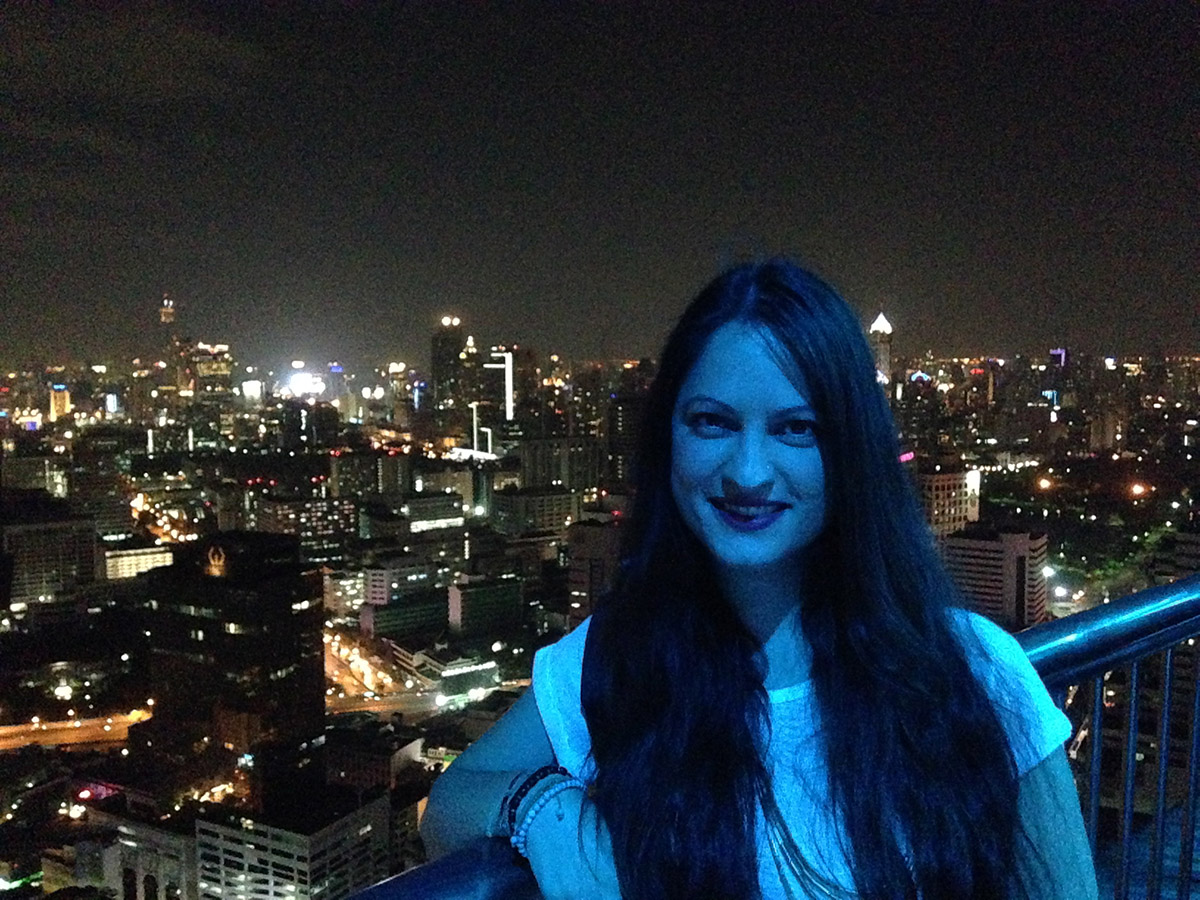 Bangkok offers so many choices for every kind of traveler! If you wish to avoid the hustle and bustle of the city and watch the view from above with a cocktail in your hand, I'd suggest you visit Cloud 47.
A less affordable choice would be Skybar – you will probably recognise it from the Hangover 2 movie.
Alternatively, visit the Rainforest Rooftop Bar inside the Mövenpick Hotel.
7. Taling Chan Floating Market
They are everywhere in Bangkok and they are hard to miss! The colorful floating markets are the city's tradermark and a must-visit spot. Their uniqueness and positive vibes will reward you. Damnoen Saduak is the most popular, open daily (address: Damnoen Saduak 70130).
Since I had limited time, I preferred to visit the less touristic and more traditional Taling Chan floating market. With only a handful of tourists, it was an ideal choice for my busy schedule since it was only 30 minutes away (by taxi or by bus). It is open on weekends from 9 to 5.
8. Thai Food & Fried Insects
If you like Thai food, this is the place to be! Forget everything you knew until now – in Bangkok you'll have the best Pad Thai ever (noodles with tofu, fish sauce, chili sugar and peanuts), Som Tam salad (a spicy salad with papaya) and Geng Kheaw Wan Gai (green curry chicken). If you never tasted Thai food before, you should know that it is really spicy! You'll need lots of water and tissues to help you with the spicyness of the Thai delights!
If you love different and weird tastes, try a fried insect. If you are daring enough, you'll find them in every bazaar in Bangkok. Wouldn't you like to know what a fried locust tastes like? I sure did.
9. Life in Bangkok's Canals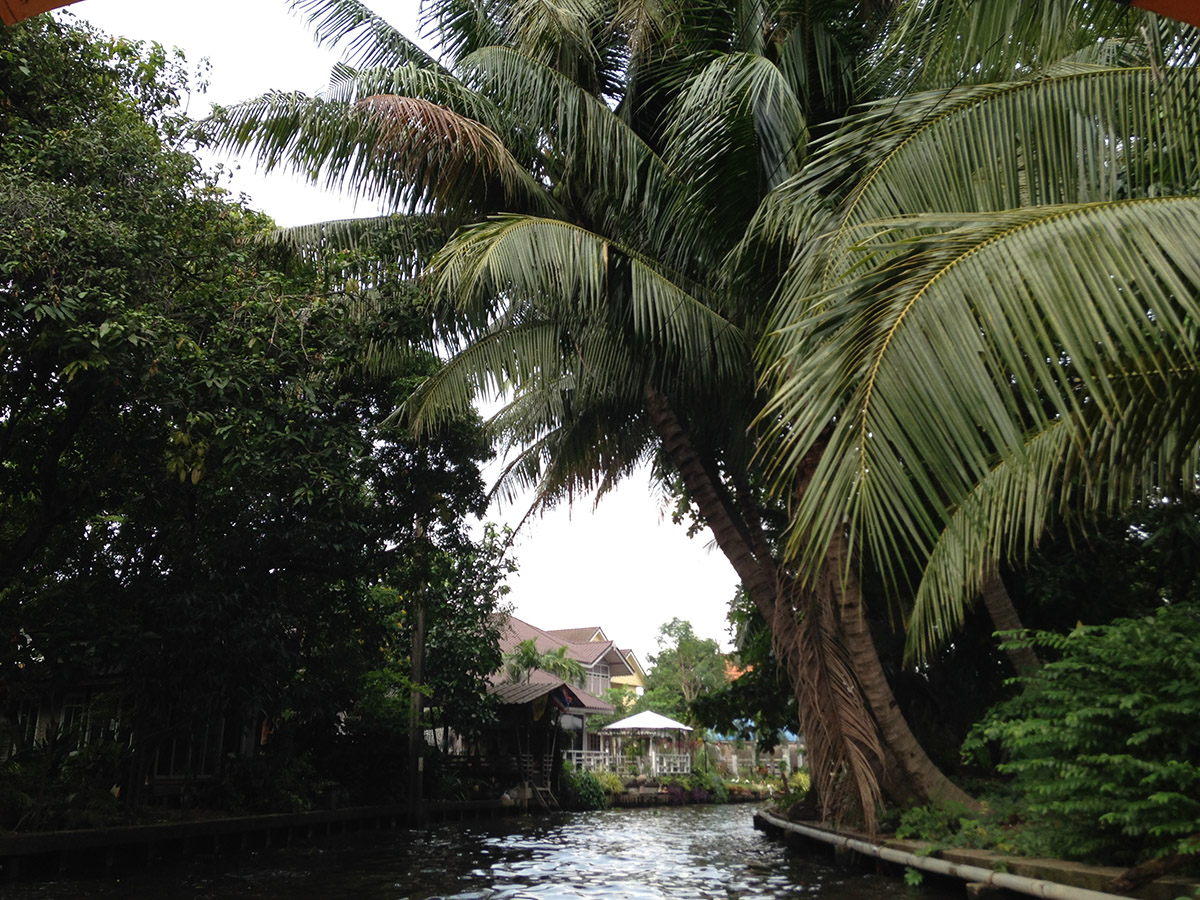 Bangkok has two sides: a fast-paced, modern side and a more relaxed, traditional side. It is amazing how the noise and heat combines with children playing and laughing by the canals – such a huge contrast! Get inside a boat and watch life along the canal paths of the Taling Chan floating market. You'll be surprised!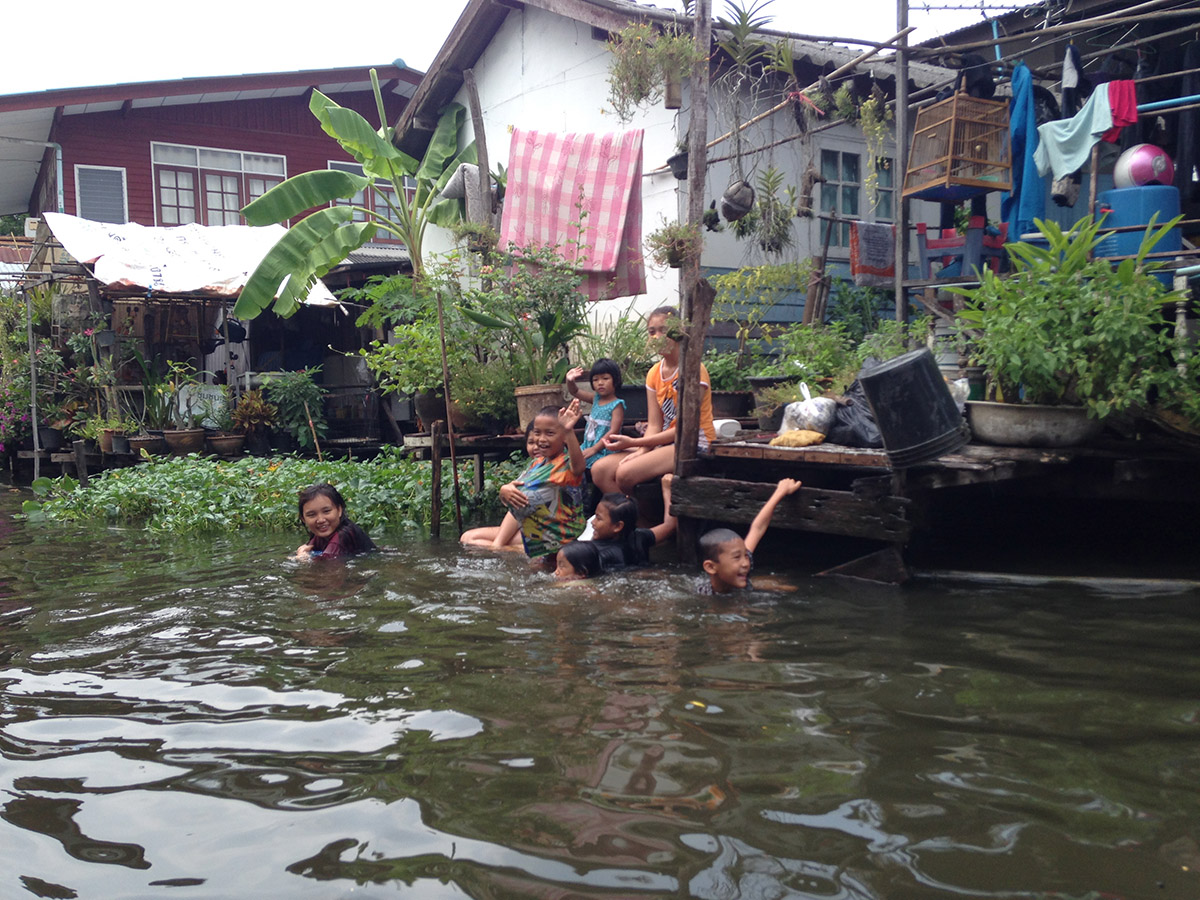 10. Maeklong Train Market
The amazing Train Market – one of the places I didn't have the time to visit alongside with Phuket. I am really looking forward to visiting in the near future though.
The market is located just outside Bangkok and it is built by the train tracks of an active train! The vendors pull back their goods for the train to pass using large umbrellas. It sounds like an amazing experience!
Additional Info
It's summer all year round in Thailand. Avoid the months from June to October since it is rain season in the country.
No need for visa. You will fill a document inside the plane and you will issue one as soon as you land.
Take the Suvarnbhumi Airport Rail Link from the airport to Phay Tai station and a taxi if your hotel is near Khao San Road. Ask the driver to use the taximeter so that you won't be deceived.
If you insist on taking a tuk tuk for a ride (which I don't recommed since they are way too expensive and touristic) bargain the price before.
Public transport isn't convenient. Use Uber or Grab – you'll pay maximum 2 euros for a ride.
Get ready for the notorious Bangkok traffic jam!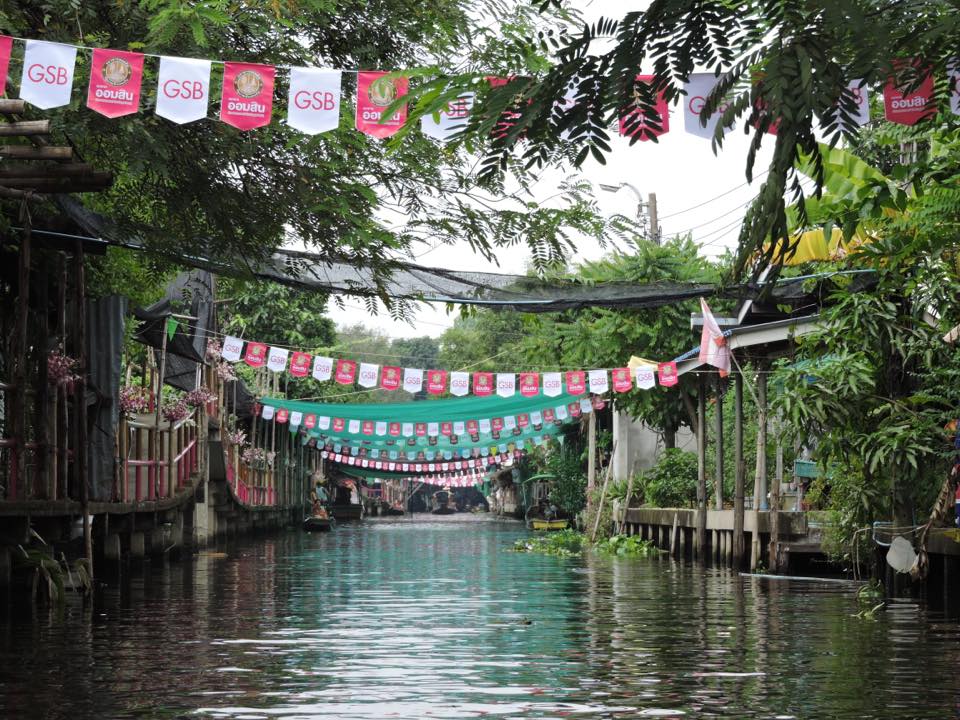 Visiting Bangkok is a great decision thanks to the many different options the city can offer.
Bon Voyage!
Comments
comments