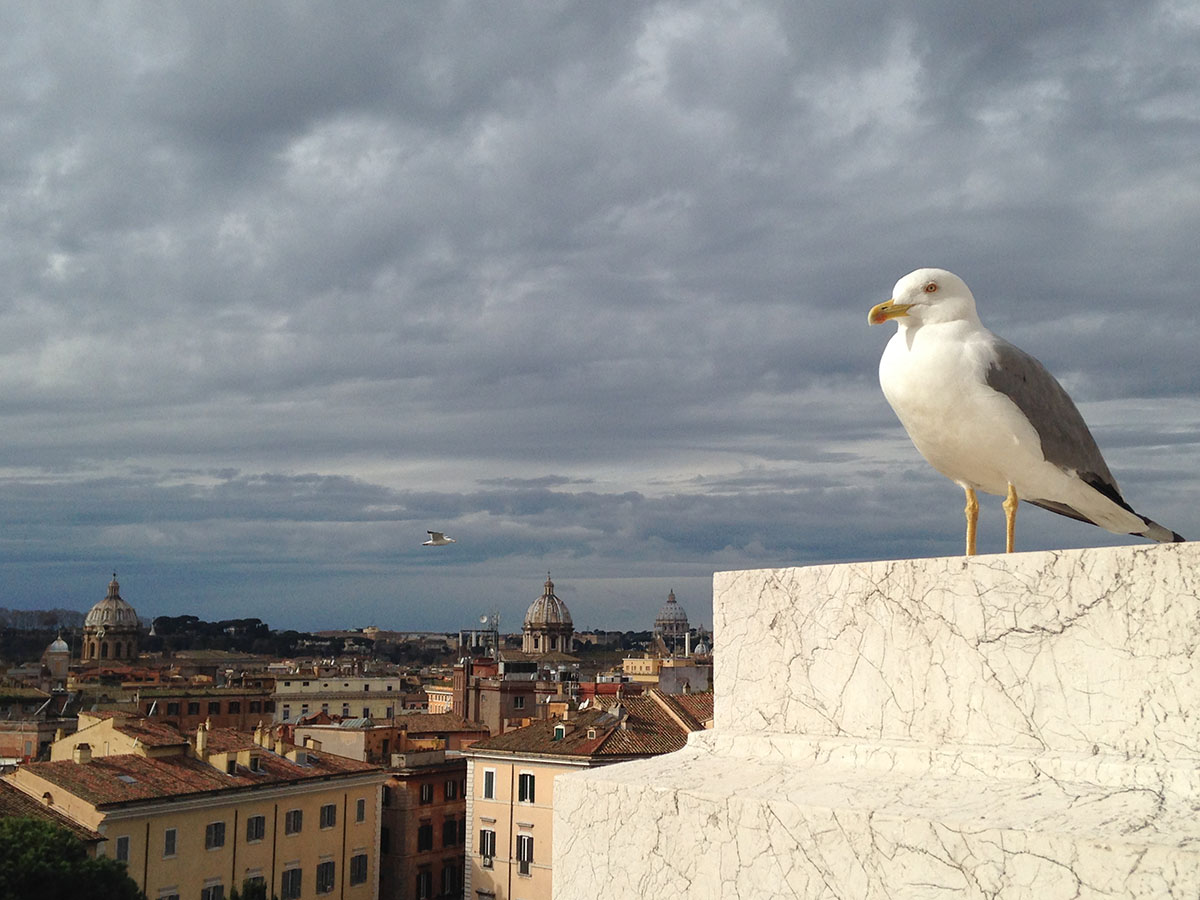 Ten reasons to visit Rome
When it comes to Rome, there are a lot more than ten reasons why you should visit the Eternal City. It will take more than a weekend to explore its endless sights, attractions and magical corners and more than one visits to fully acknowledge its beauty, get lost in its cobblestone alleys with a gelato in your hand and enjoy a fine espresso in one of the city's many cafes.
This post covers the top ten things to do when in Rome for the weekend. By following this list, you will have a taste of what the city has to offer, so that you can return home having experienced incredible moments and seen amazing places.
Start taking notes!
1. The view from Gianicolo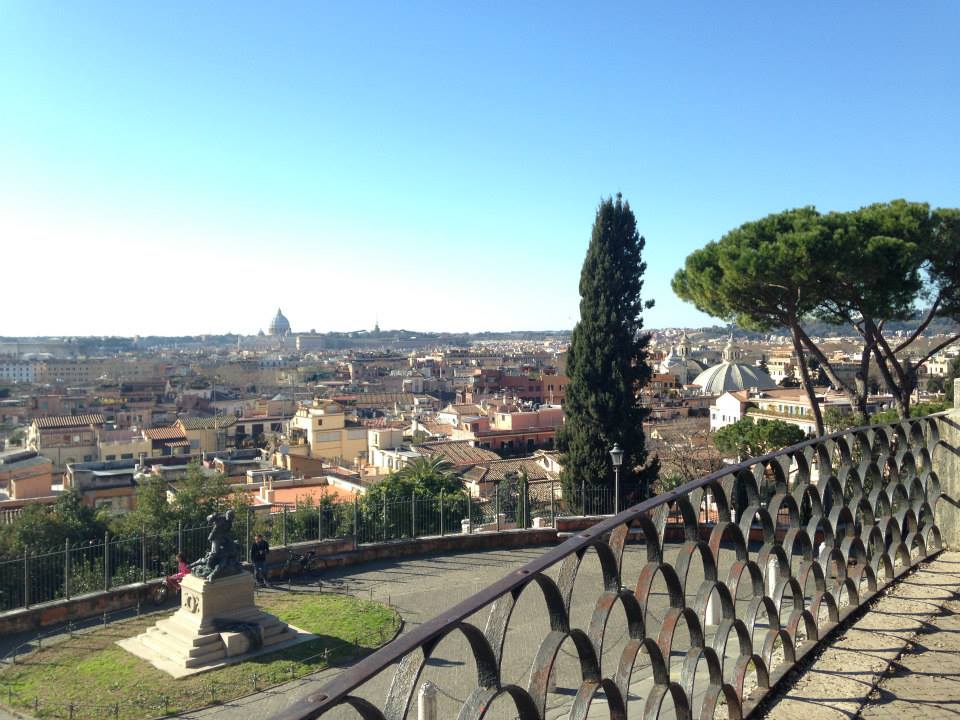 It is said that Rome has been built on top of seven hills. Gianicolo isn't between one of them though. It is the highest of the hills (82m) and one of the best spots in Rome . It is situated between the district of Trastevere and the Vatican City, offering a breathtaking panoramic view to the city. You must visit it – alone, with friends, with your boyfriend – it doesn't matter. The sunset in the evening is magical, as the Eternal City is painted golden under the setting sun.
To see the map click here.
2. Fontana di Trevi
Fontana di Trevi doesn't need further introduction. It is one of the most famous touristic attractions in Rome and it is definitely worth visiting. Note that the fountain had been closed for over 17 months for renovation.
My first time at Fontana di Trevi, I was slightly dissapointed as it wasn't anything like I imagined it. I was expecting a gigantic monument with loads of water and the iconic fountain in the middle. Instead of this, what I saw was an average-sized fountain with hundreds of people all around – I was a bit shocked. It still is a magical place though, carrying a positive energy that calms your soul. That was what made me come up almost every night at Fontana di Trevi, hearing the sound of the water and watching the world go by.
3. Monti Neighbourhood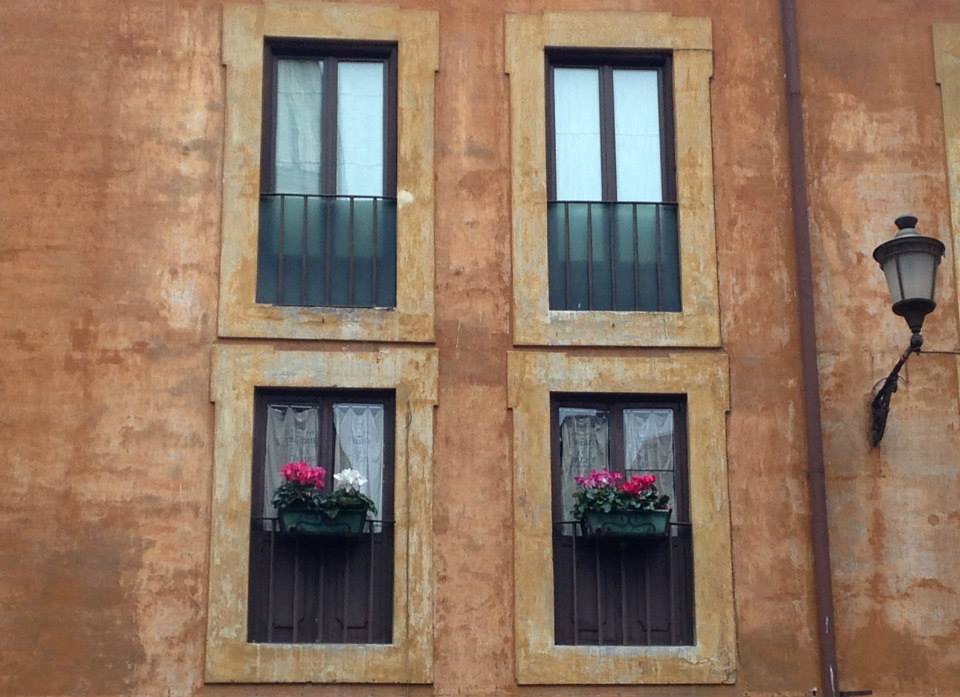 Monti means 'mountains' in Italian and it seems like an appropriate name for this neighbourhood that features a lot of slopes. It used to be divided in two sections in the past: the upper neighbourhood was inhabited by the richest Romans while the lower section was colonised by all kinds of workers and craftsmen.
It is a charming neighbourhood that has kept its authenticity since it has stayed out of the touristic spotlight until now. Begin exploring Monti from Piazza della Madonna dei Monti and get lost in the cobblestone lanes to capture some of the most impressive photos of your trip. A cappuccino and dessert stop at La Casetta is a must!
See the map here.
4. Caffe Creco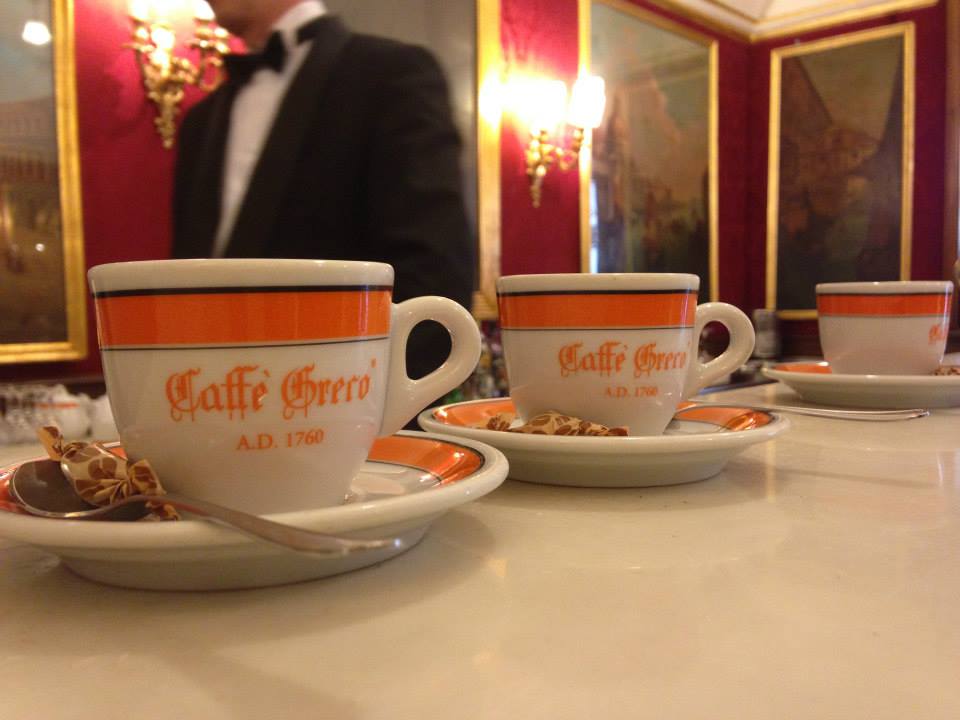 Italy's famous for its coffee – enjoy your espresso standing up at the bar for less than euro or a cappuccino for less than 2 euros. There's a cafe though where you'll pay five times this price for a coffee but it is absolutely worth it.
Caffe Greco is situated at Via Condotti, right across Piazza di Spagna. The historic cafe opened in 1760 from a Greek named Nicola della Maddalena and it was a haven for historic figures such as kings, poets, artists and even popes. It features more than 3000 paintings while it is said that the first espresso in history was served there in 1800. You can't miss it!
5. Ai Tre Scalini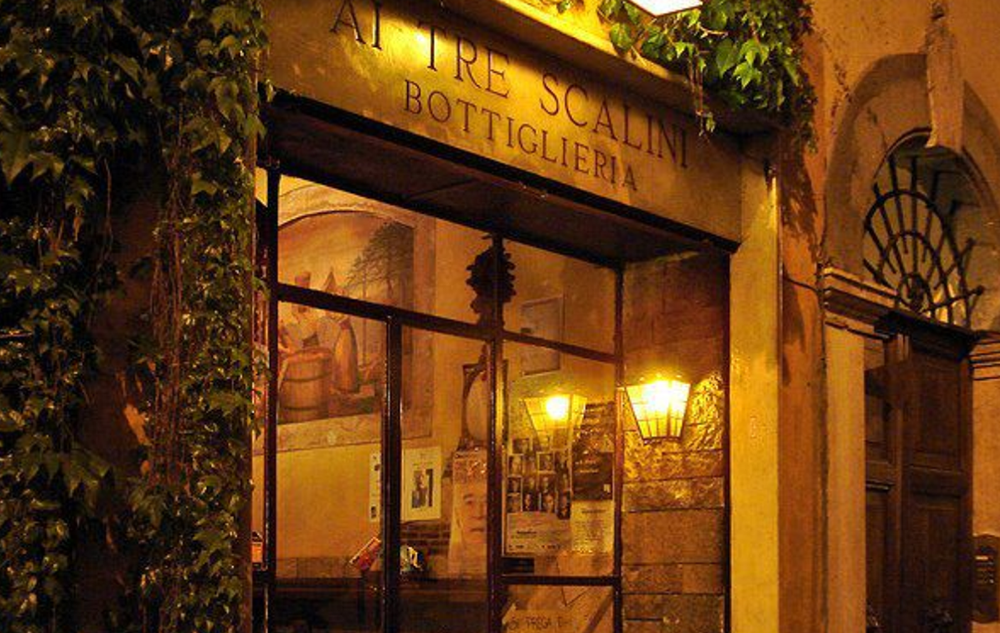 A great meal follows after coffee and my favorite place in town is Ai Tre Scalini, a tiny bottiglieria (bottiglia=bottle) that was founded in 1895 and features only a handful of dishes that happen to be some of the most tasteful you will ever taste!
The bottiglieria is tiny and usually crowded and you will have to make a reservation if you want to eat there. You will find it hidden somewhere in via Panisperna 251, filled with locals – Romanias they are called.
6. Pompi
Time for dessert. At Pompi – where else? There, you'll have the best tiramisu in the planet! Look for it at Via della Croce, near Piazza di Spagna. Also known as the 'kingdom of tiramisu', Pompi was established in 1960. Just look at the photo – no comments!
See the map here.
7. Gelateria del Teatro
You can't visit Rome without having at least one gelato. My favorite place is Gelateria del Teatro – located in an old building at Via del Coronari 65.
Dare to taste the rosmarine flavour – yes, it is actually rosemary! You'll love it!
See the map here.
8. Antico Forno
Its name means 'The Old Bakery' in Italian and I happened to find it one day while leaving Piazza del Popolo. I was walking down Via della Scrofa when I stopped to take a photo.
I was looking for my friend who was – where else? – in Antico Forno. That's the story behind finding this 24-hour bakery that has the most amazing pizzas and pastries. If you happen to be at Pantheon, look for it! The smell of fresh-baked bread will lead you there!
See the map here.
9. Vin Allegro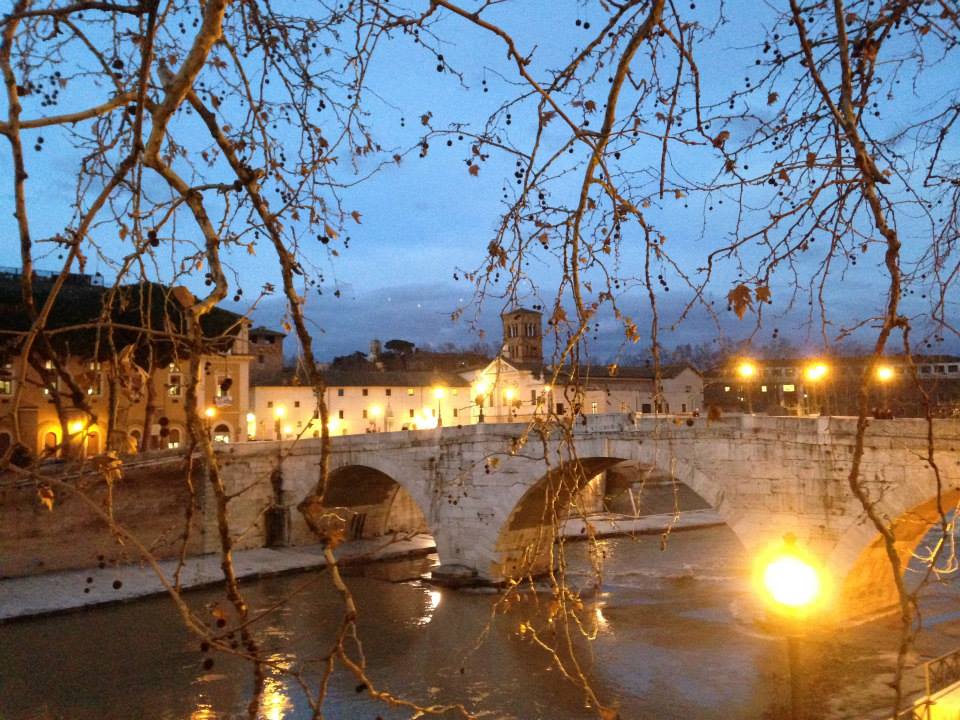 Vin Allegro is one of my favorite aperitivo places in Rome. It is located in Travestere, across ponte Garibaldi in the Tiber. Grab your Spritz con Aperol and you will enjoy a buffet of small bites free of charge every day from 18:00 to 21:00.
The area features a lot of great bars to spend your night the way the Romans do.
See the map here.
10. Piazza Navona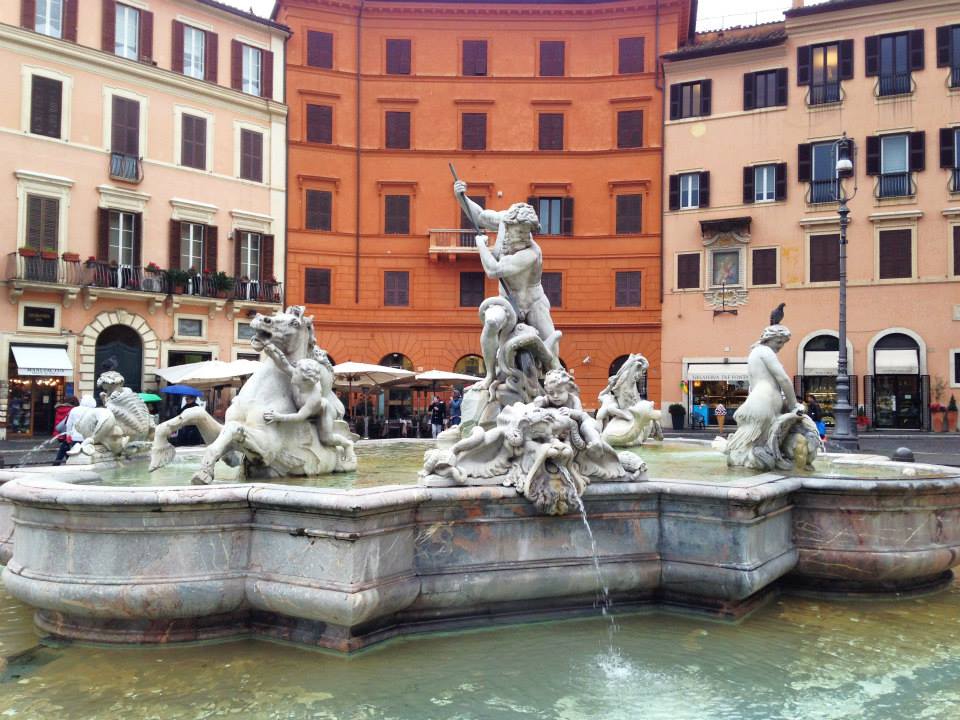 After you've tasted the finest of Rome, it is time for a walk at Piazza Navona. While it is not as romantic as Pizza di Spagna or as big as Piazza del Popolo, Navona is my favorite square in Rome.
West of the Pantheon, the square is built on Domitian's stadium and it has a square-like shape. It features a three beatiful fountains – one in the middle and one in every corner.: Fontana dei Quattro Fiumi, Fontana di Nettuno and Fontana del Moro. It is oneof the liveliest squares in Rome with open cafes and restaurants. I love it so much and you can find me wandering around almost every day.
And since I had this song on my mind while writing this post, I'll share it with you so you can mentally travel to the Eternal City <3
Comments
comments