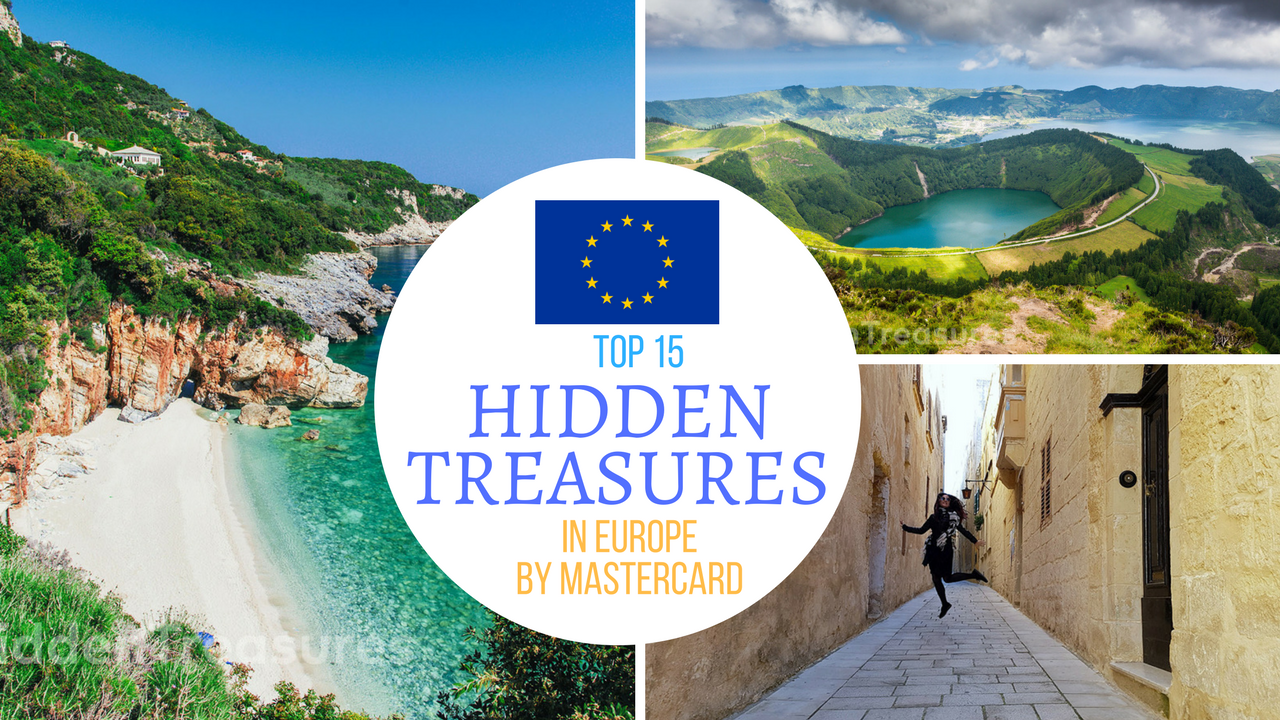 Living in Europe and being a European citizen makes me happy for so many reasons. Despite the Eurozone crisis, uncertainty and financial problems many countries are facing for almost a decade, I, as a professional and a traveller, feel safe and enjoy the many perks of being a European including travelling only with my ID, not needing a visa to cross the borders or using the common European currency almost everywhere I go.
That makes it easier for me to travel around Europe and so I have planned for the upcoming year to visit as many European capitals as possible, using my Interrail ticket. What's the rush, you might wonder.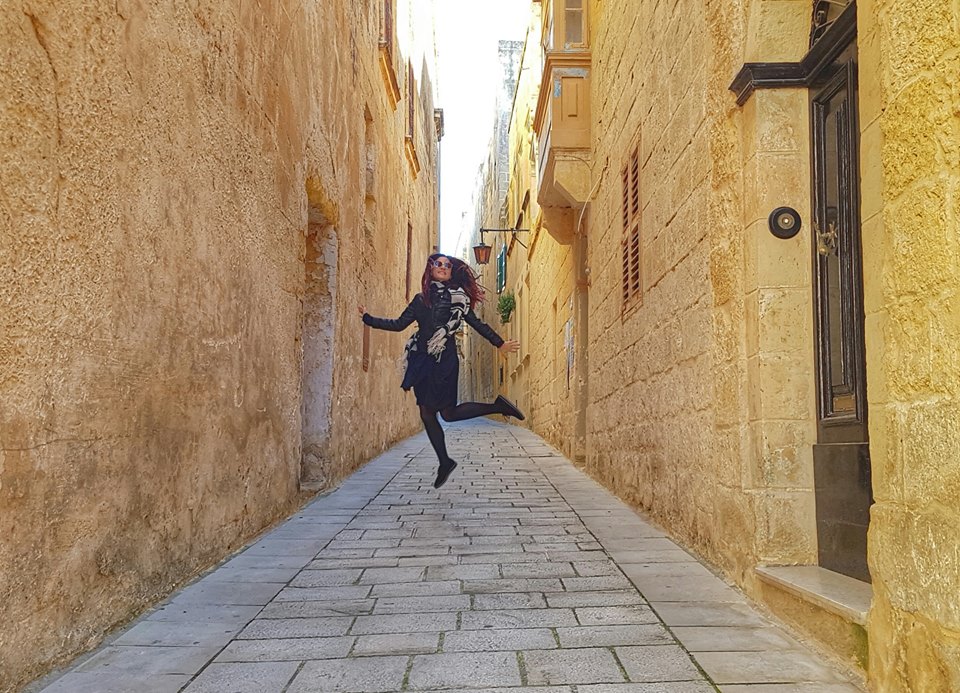 It was a fewdays ago when I stumbled into a new list featuring small towns and areas in Europe not yet discovered by mass tourism thus still pure and budget-friendly. All 44 of them are in Europe and just by looking at the pictures, I swoon at the thought of visiting them.
I decided to put my big plan in order; I was to visit all major European capitals this year and then, I would have plenty of time to explore these well-hidden treasures in Europe. Bonus surprise for the proud Greek in me: Pelion was among them! Woohoo!
I'm sharing this top 15 with you to encourage you to start visiting those outside-of-the-ordinary places. Why? Simply because the world's too big to settle with what's just on a tourist guide. Are you in?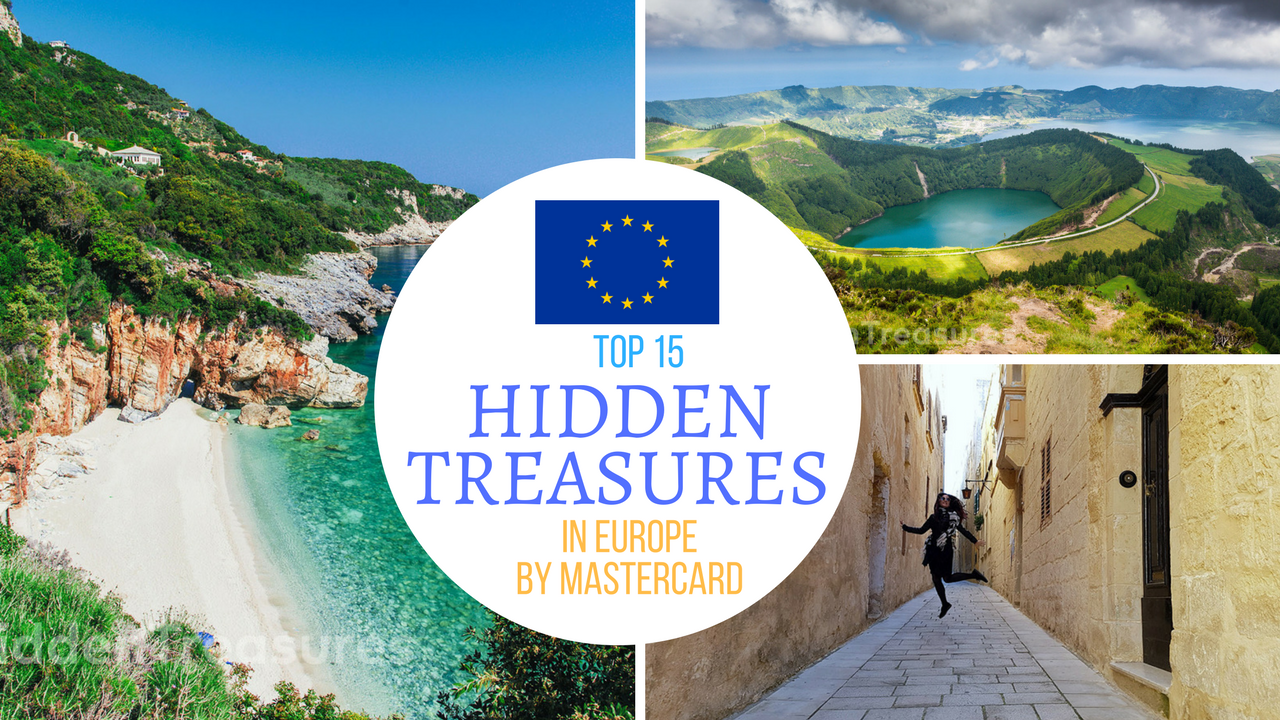 Start taking notes because I bet you've never heard of some of the following places.
Let's go!
#1. Spain
Covadonga convent & Asturias region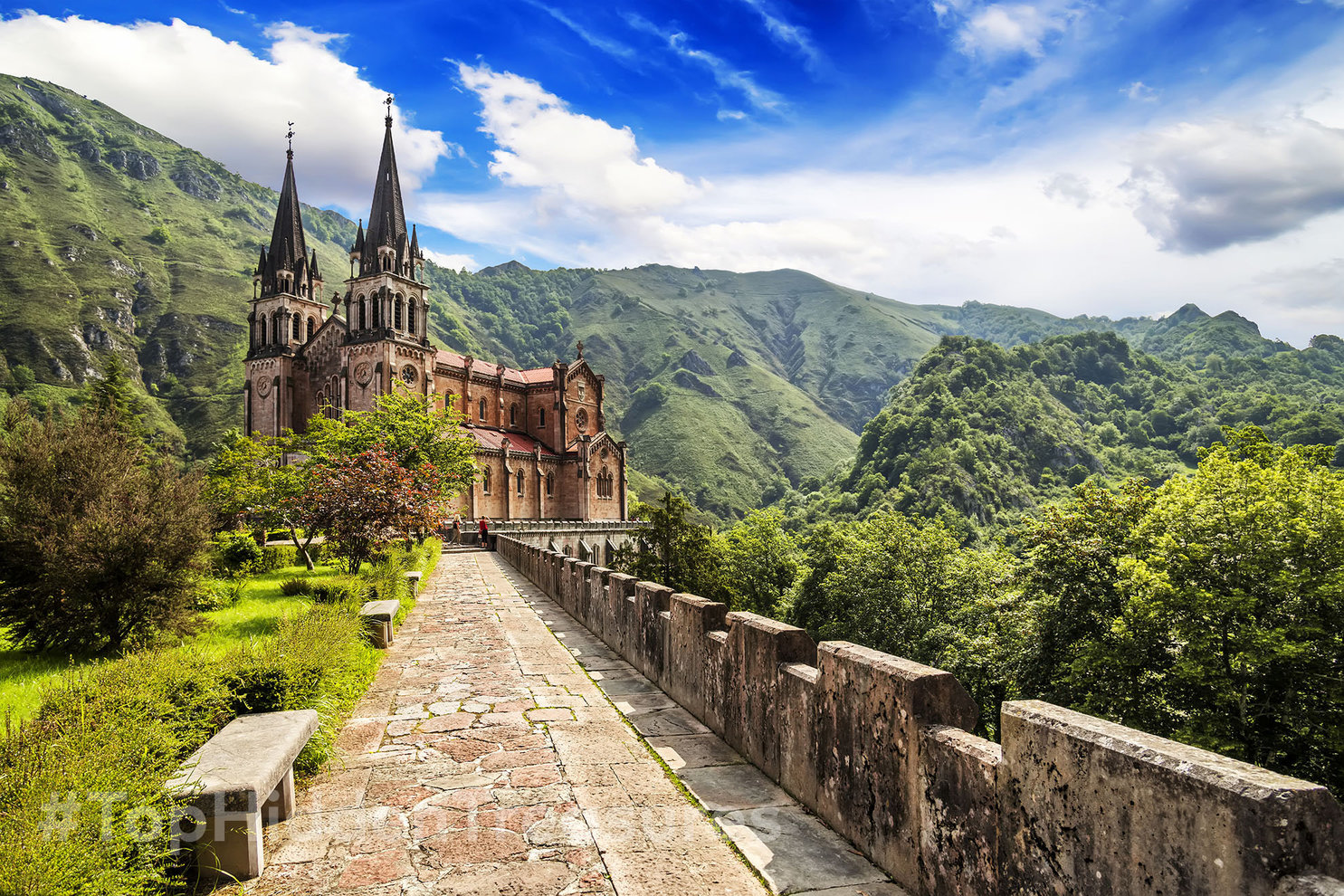 Spain is much more than just Madrid, Barcelona and Andalucia. Asturias, or as it is officialy known the Principality of Asturias, is in north-west Spain at the Bay of  Biscay and the number 1destination according to this list. It combines sandy beaches and virgin landscapes, perfect for hiking, swimming in crystal-clear waters and enjoying great food. The church of Santa Maria is worth visiting as it has been declared a World Heritage Site by UNESCO. The costs for a room at the Asturias region can be as little as 25 euros per night.
#2. Malta
Mdina & Zebbug
Despite being the 9th smallest country in the world, Malta is a Mediterranean jewel and features amongst Mastercard's top 15 hidden treasures in Europe. I visited Malta with my best friend this past winter and had a great time enjoying the warm weather and the country's overall beauty! Mdina's an unspoiled medieval paradise, remaining intact during the centuries. The touristic city of Zebbug has a fascinating Arabic influence and a 3-day celebration, the 'festa' – a fascinating experience you shouldn't miss! attending. Surprisingly, Malta still remains very affordable – eating out costs €25 and you can find a room in a guesthouse for as little as €24. Not bad at all!
#3. Austria
Salzkammergut region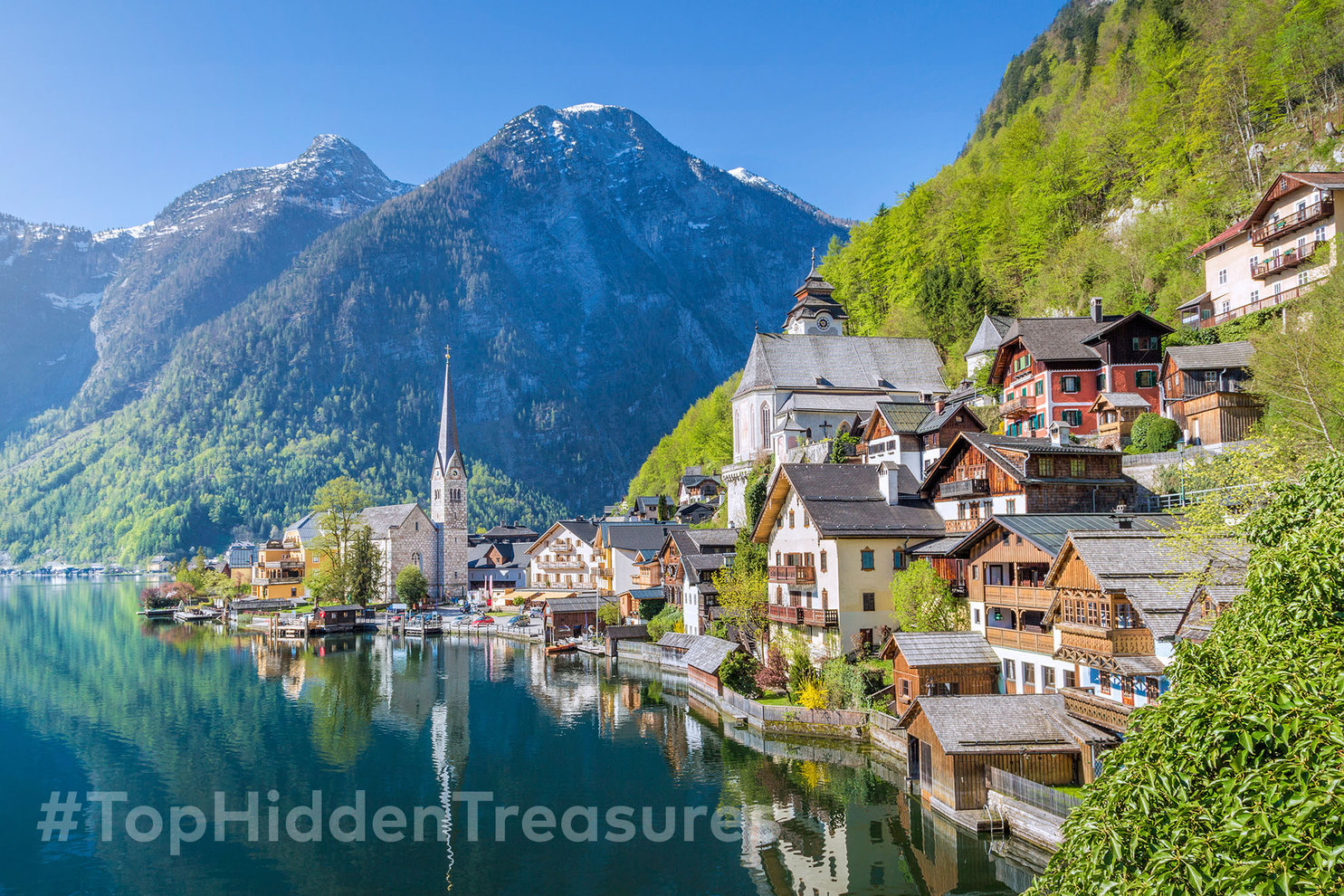 If Salzkammergut doesn't sound familiar to you, better think again. Lake Hallstatt, one of the most beautiful Alpine lakes hides there and I am pretty sure you've already seen its picturesque landscape with the colorful houses – definitely worth a place in this top 15. The stunning mountain views relax and revitalize the mind. A mountain railway connects Hallstatt to a historic salt mine, while the Dachstein Ice Caves and the Mammoth Cave in Obertraun can both be reached by cable car – two activities suitable for both winter and summer months which are not to be missed. Accommodation can be found for €25. Definitely worth checking it out!
#4. Portugal
The Azores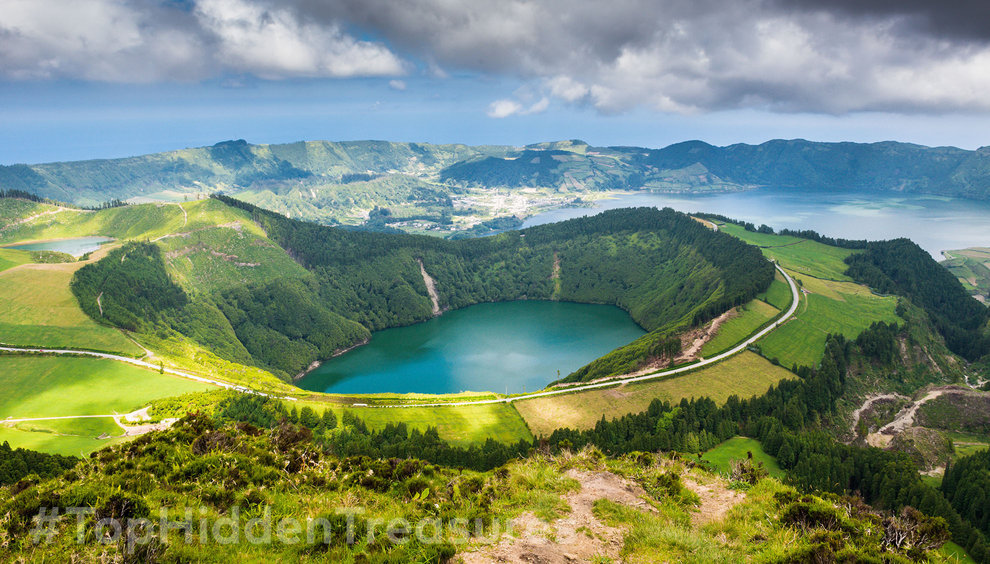 I'm sure you've heard of the Azores before. They're not a typical travel destination and you might have not even seen them in photos but this autonomous region of nine Islands located in the mid Atlantic, is an unspoiled paradise. unspoiled paradise. Breathtaking landscapes, volcanoes, crater lakes, fishing villages and waterfalls make them a unique gem to be discovered. I thought I've seen all of Portugal after my roadtrip but I guess I was wrong. Accommodation can be found for €25 per night -the Azores are officially on my bucketlist!
#5. Montenegro
Perast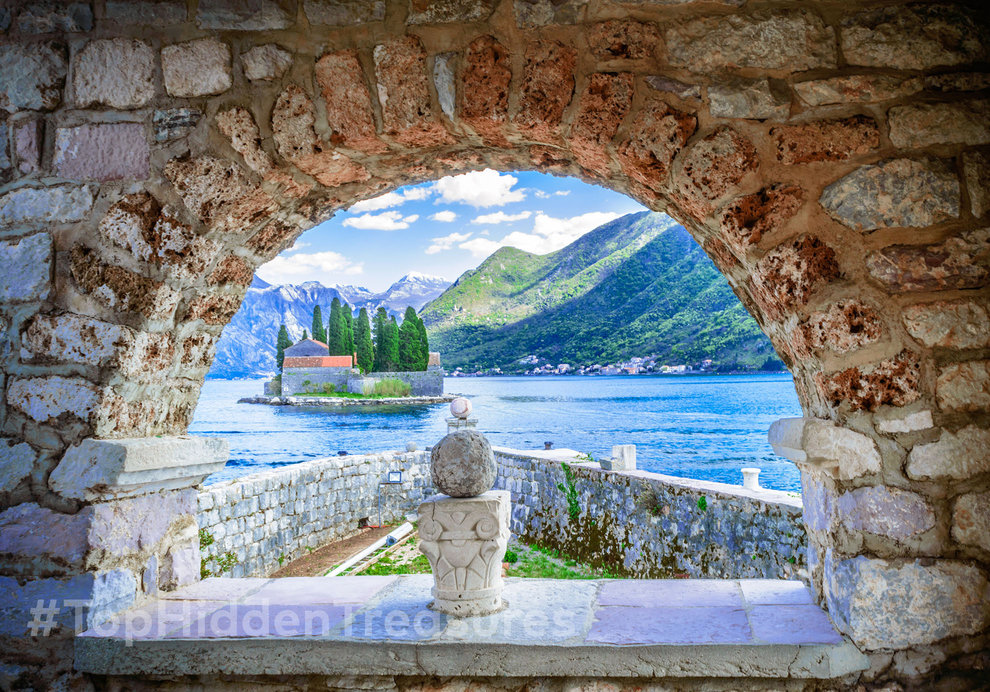 Dreaming of deluxe vacations in Europe without overspending? Montenegro is the perfect place for you! The unparalleled beauty of the quaint town of Perast is waiting to be discovered. enthusiasts. Famous for its Venetian-heritage buildings, just a few hundred meters from the shore, it features two spectacular settings: the island of St. George, and the Adriatic's only artificial island. Accommodation is available for just €12 – start packing your bags!
#6. Czech Republic
Lednice – Valtic Region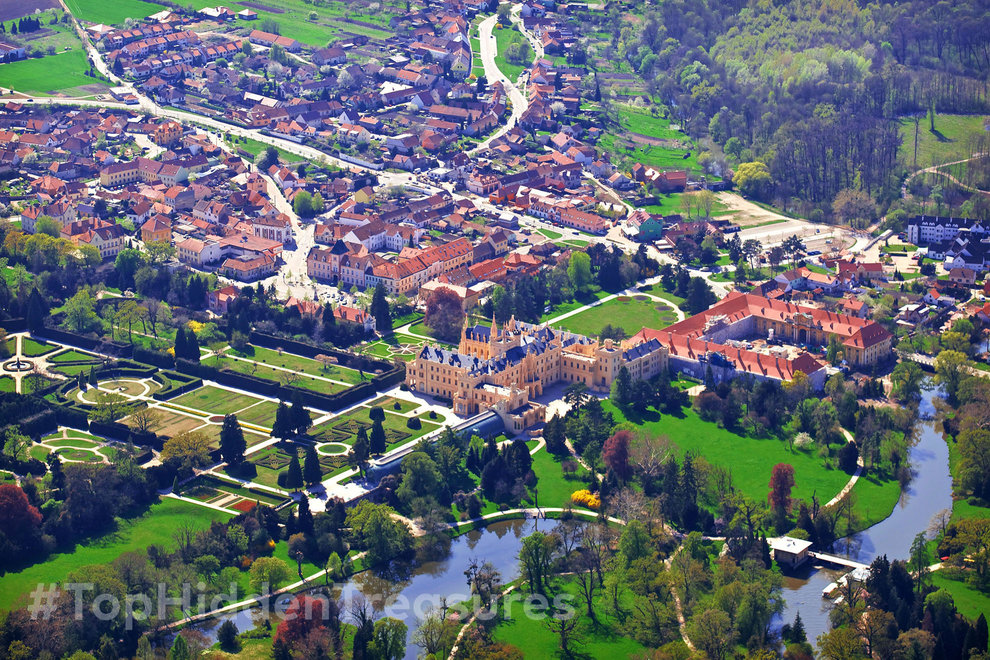 Prague is not the only destination worth visiting in the Czech Republic. The 200 km2 Lednice-Valtice region is Europe's largest artificial geographical area with incredible green landscapes and a stunning Renaissance chateau. Enjoy the view from the 60-meter high minaret or relax on a boat trip down the river. Discover the beauty of this undiscovered region with accommodation starting from approx. €20 per day.
#7. Croatia
Pag Island
Croatia is an ideal summer destination thus very busy with tourists.Apart from the well-known Dubrovnik and the Dalmatian Coast there are regions yet to be discovered; the island of Pag with its moon-like landscapes is certainly one of them. With accommodation available for less than €30, it is definitely worth checking it out.
#8. Estonia
Saarema Island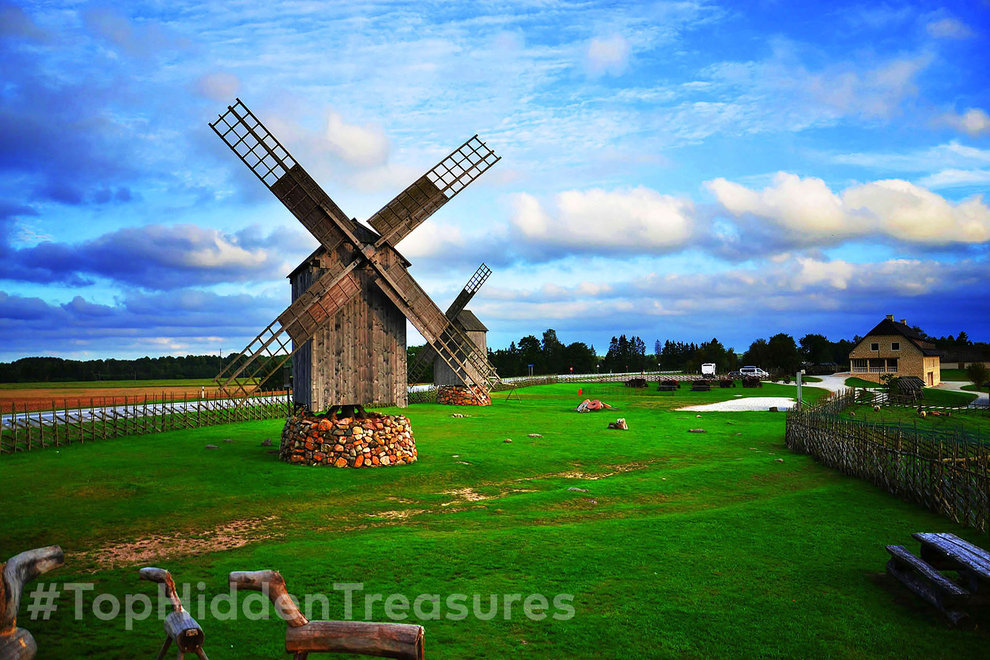 Located in the Baltic Sea, Saaremaa is Estonia's largest island. Windmills and the famous local home-brewed beer are considered its symbols with it's most attractive site being the Kaali craters – the result of several meteorites that impacted some 3.500 years ago – the largest of them forming the unique Kaali Lake. A truly stunning location waiting to be discovered with accommodation available for approximately €23.
#9. Greece
Volos and Pelion region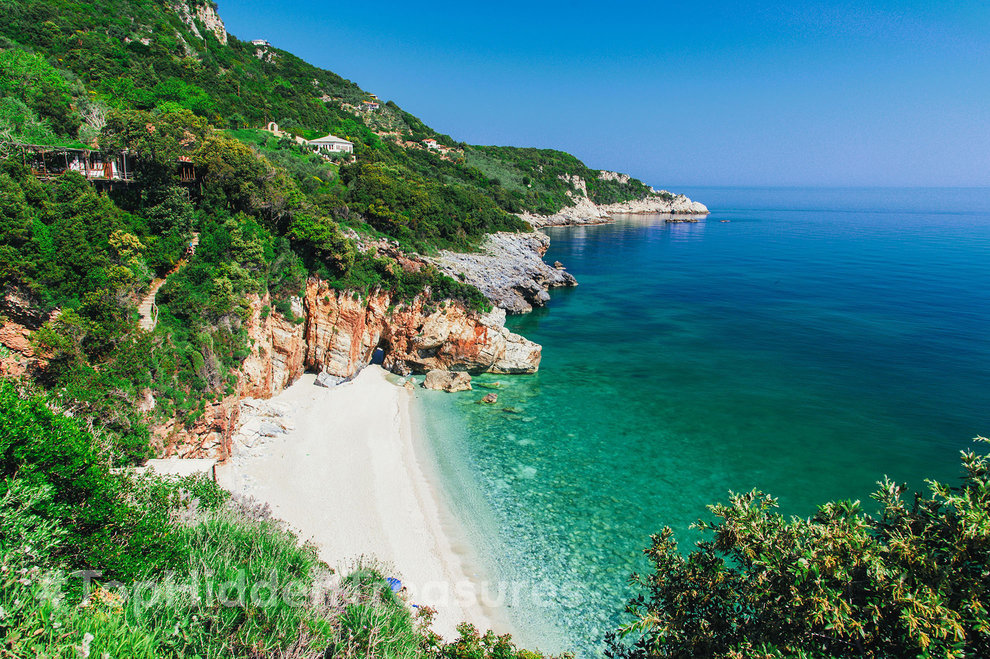 Volos being among the top 15 hidden treasures in Europe makes me incredibly happy! Bordered by beautiful beaches on one side, and by Mount Pelion on the other, it is the perfect combination of sea and mountain while situated near a plethora of significant historic and architectural landmarks, making it an irresistible destination. Hurry up and book your trip to Volos now while the region is yet undiscovered and thus, not overcrowded. You'll definitely love it!
#10. Slovenia
Velika Planina – Kamnik Alps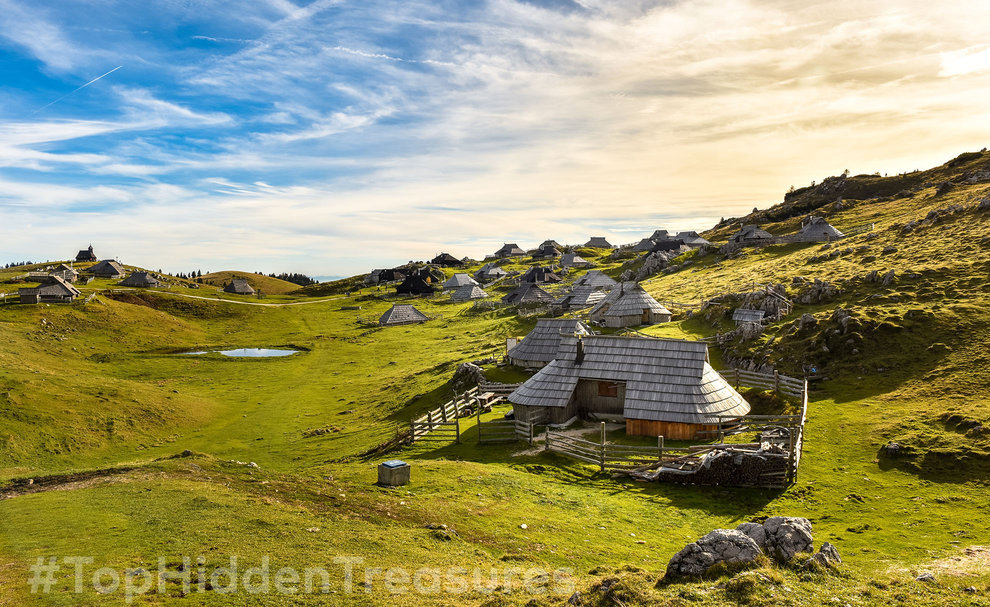 Just an hour away from Ljubljana, you'll find the breathtaking Velika Planina uplands. In the heart of the Kamnik Alps, this picturesque village features the wooden huts of the oldest preserved herdsmen settlement in Europe and a unique architecture you'll admire. The mountain is the perfect place to relax and breathe in the fresh air. I am planning my trip to Ljubljana the coming October and I will be visiting Velika Planina too. Accommodation here costs about €40.
#11. Poland
Kaszuby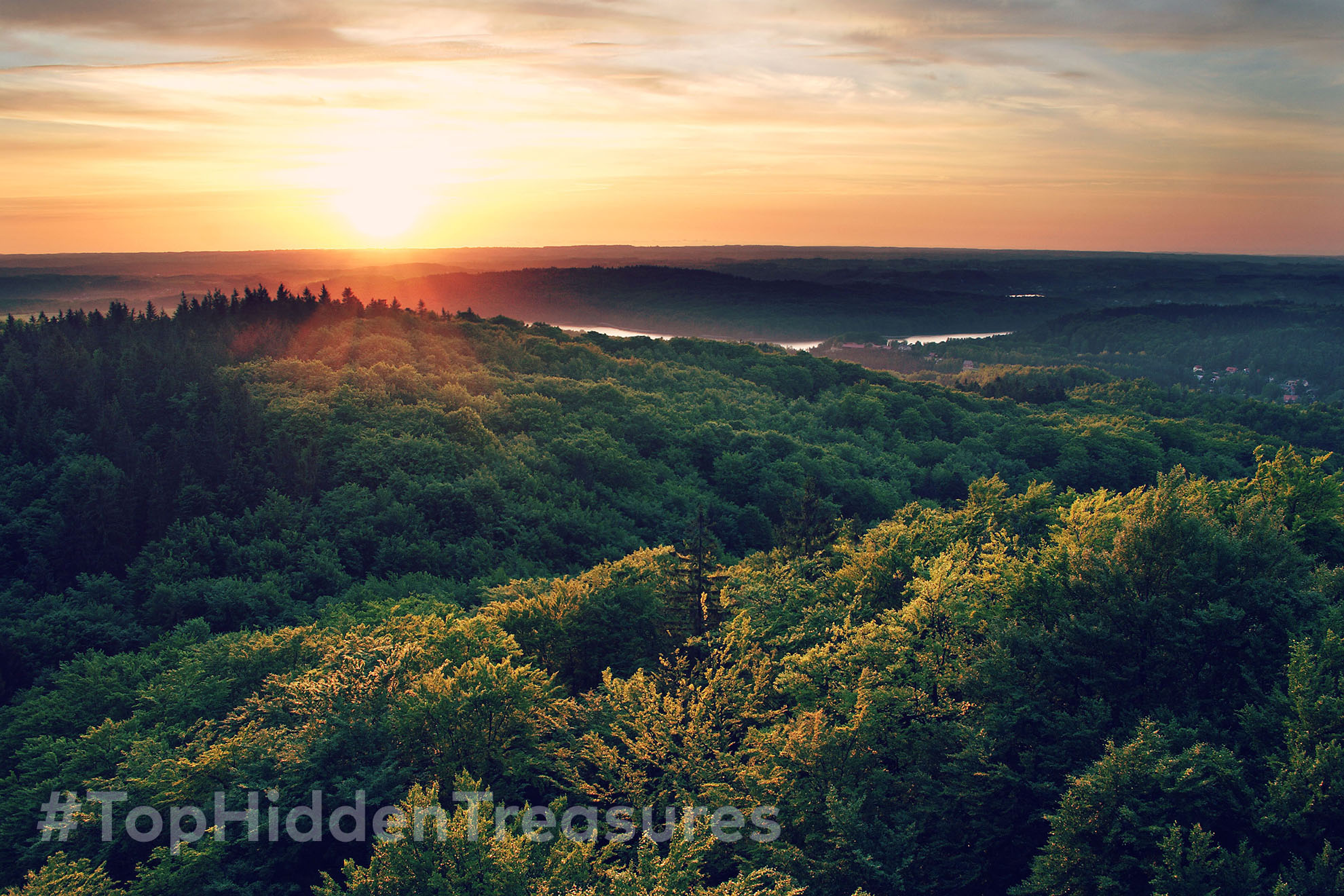 Greece's outbound tourism to Krakow and Warsaw has increased during the past years but what lies beyond these two major Polish cities is a treasure that remains yet to be discovered. Kaszuby is a small,  traditional village in the North of Poland where you'll find stone circles similar to those of the Stonehenge called the 'Polish Stonehenge'. These were places of worship and burial, used also as an astronomical calendar. Accommodation can be found for just under €20.
#12. The Netherlands
Νaarden
While Amsterdam is a beautiful city, this small town is just 30 minutes away and a must-see for all fans of castles and fortresses. Walk through the streets and admire the unique atmosphere and the green scenery. Naarden deserves a visit – plan yours on your next trip in Holland!
#13. Latvia
Cape Kolka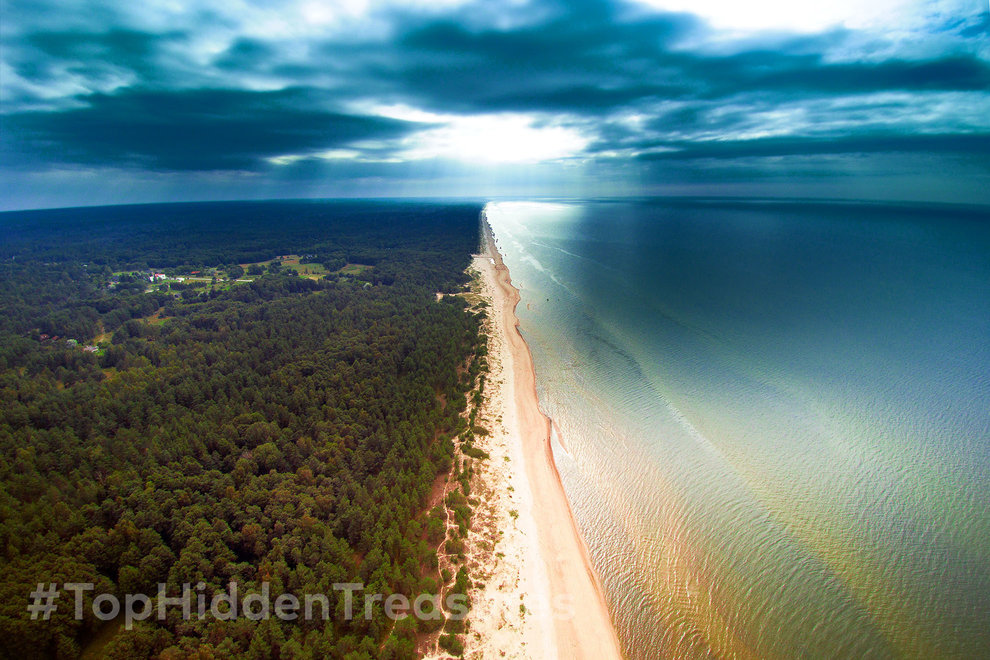 Cape Kolka is located at the junction of the Gulf of Riga and the Baltic Sea. Following complete isolation as a military base during Soviet times, Cape Kolka wasn't on the touristic map until recently. Untouched by the crowds of tourists, Cape Kolka offers accommodation for just €20.
#14. Romania
Danube Delta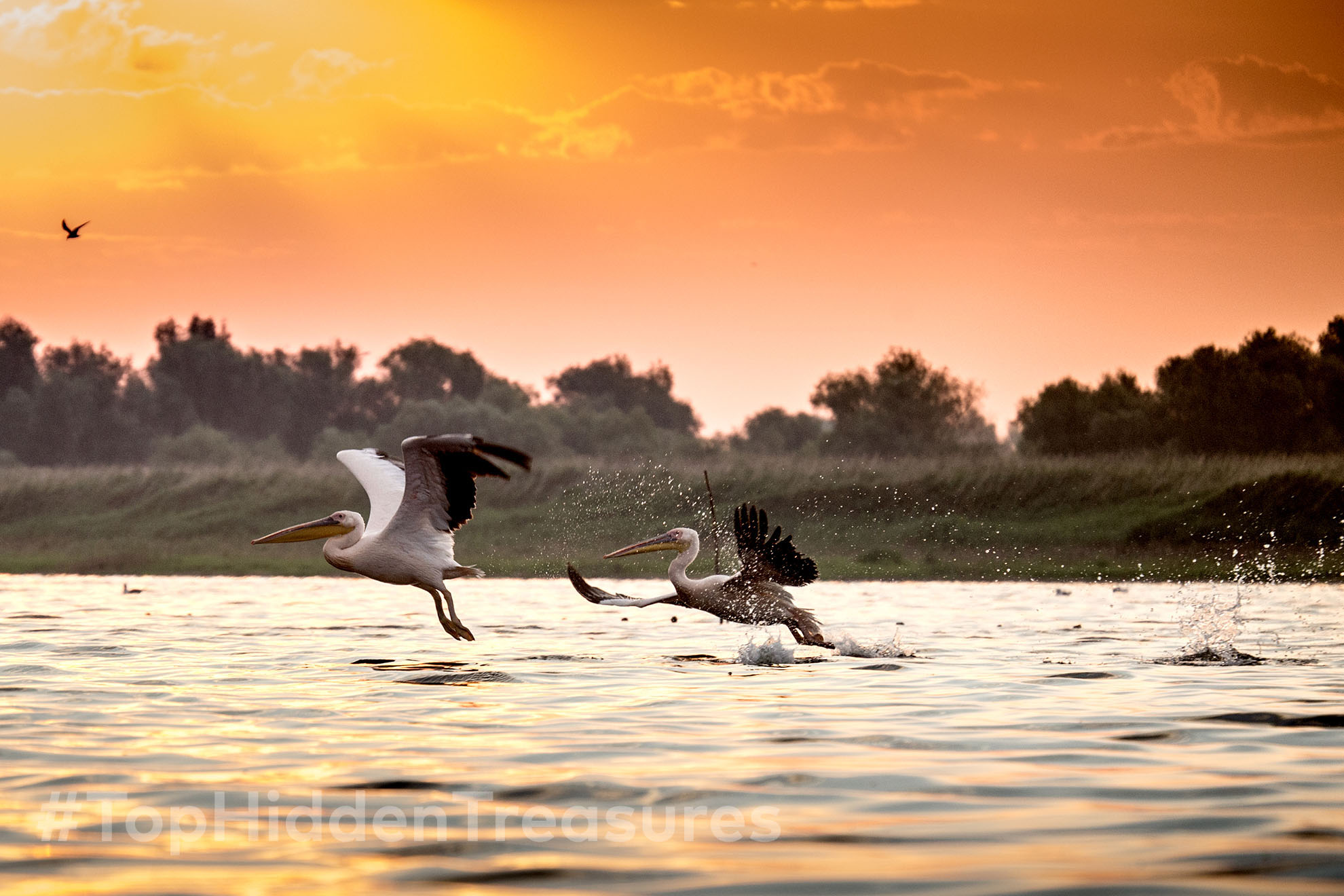 The Danube, Europe's second longest river and it is home to some 1,200 species of plants, over 320 types of bird, and 45 varieties of freshwater. fish. It became a national park in 1938, and the Romanian part of the Delta was included in UNESCO's list of World Heritage Sites. A wide range of accommodation is available for €15.
#15. Hungary
Balaton-Uplands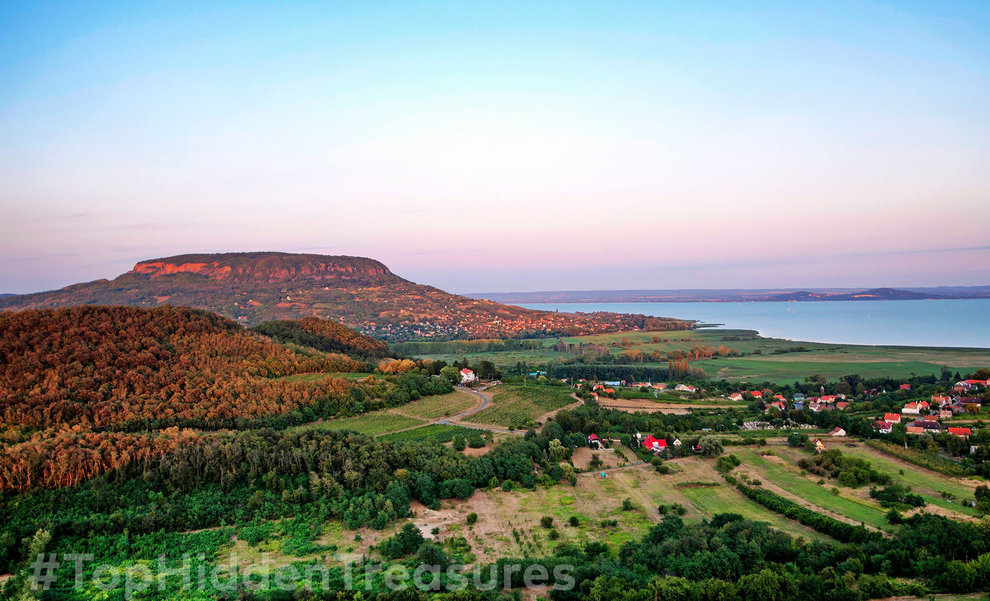 Locals refer to Lake Balaton as the "Hungarian sea", and with good reason – it is Central Europe's largest freshwater lake. To avoid crowds, travel a few kilometers to the North. The Balaton-Uplands are Hungary's version of Provence or Tuscany – a much more quiet and more reasonable version; accommodation can be found for less than €20 with a bonus of incredible views of the lake! Hungary has a lot more to see outside Budapest.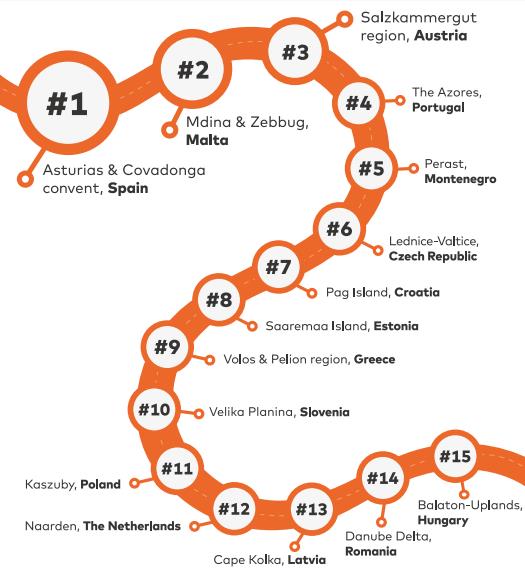 How manyof these hidden treasures did you know? I only knew 5 while I have visited only one of them. My bucketlist just grew a lot longer!
If you want to learn more, check out the roadbook Mastercard Europe created – you can save it to read it later.
Comments
comments