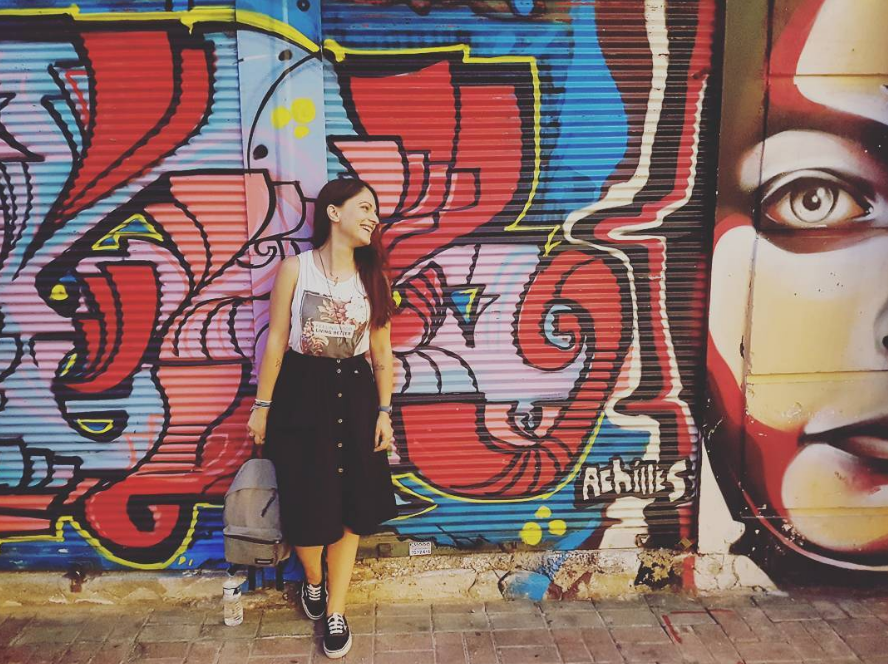 My Athens: a 24 hour – guide
Four years ago, one of my first ever blog posts ended like this:
"No matter how many trains I ride, how many undiscovered destinations I explore, the road will be always leading me back… A stroll downtown Athens, a coffee break at Plaka district, a walk around Acropolis with a Greek souvlaki, reading a newspaper at Panteion University, window-shopping at my neighborhood in Nea Ionia, a beer at Nea Filadelfia, breathing the salty air near the sea in Faliro… All those little things that go unnoticed sometimes – yet I feel the urge to schedule them in order not to miss anything. And somewhere at this point, I leave the rainy and gloomy Milan for the warm embrace of Athens…and my mom's home-cooked dishes!"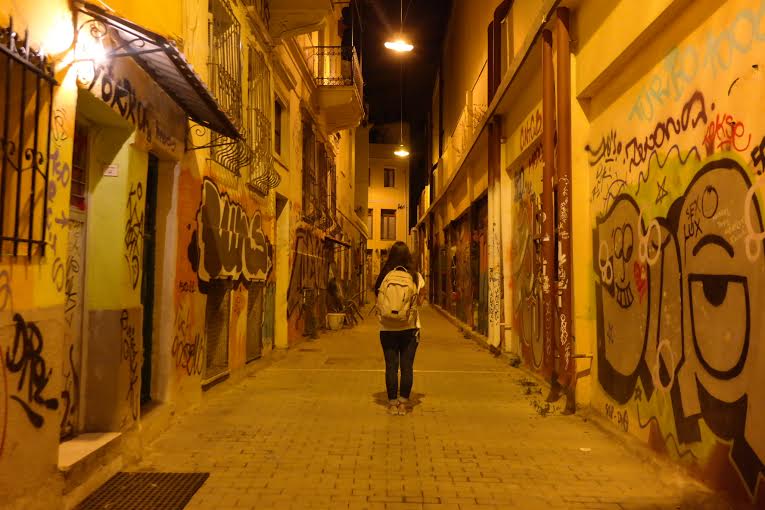 So, I had just moved in Italy, had just settled into my new apartment and just started looking for a job when I suddenly felt the urge to return to Athens and take a stroll around the city centre. I used to love exploring the city like a tourist, experiencing it through the eyes of a foreigner. I had even promised myself that whether I came back to Greece or not, I would always explore and experience Athens like a city I visit for the first time – and I would walk as much as I could around its many alleys and streets.
Three years and a moth later, I've moved back to Athens and I just came back from a long stroll around the city for a whole hour. As temperature falls, the weather is ideal for a walk around town. For me, my walk began from Psirri district, all the way up to Michalakopoulou street for a second day in a row. I love this particular route since the city lights and busy avenues remind me of any other European city.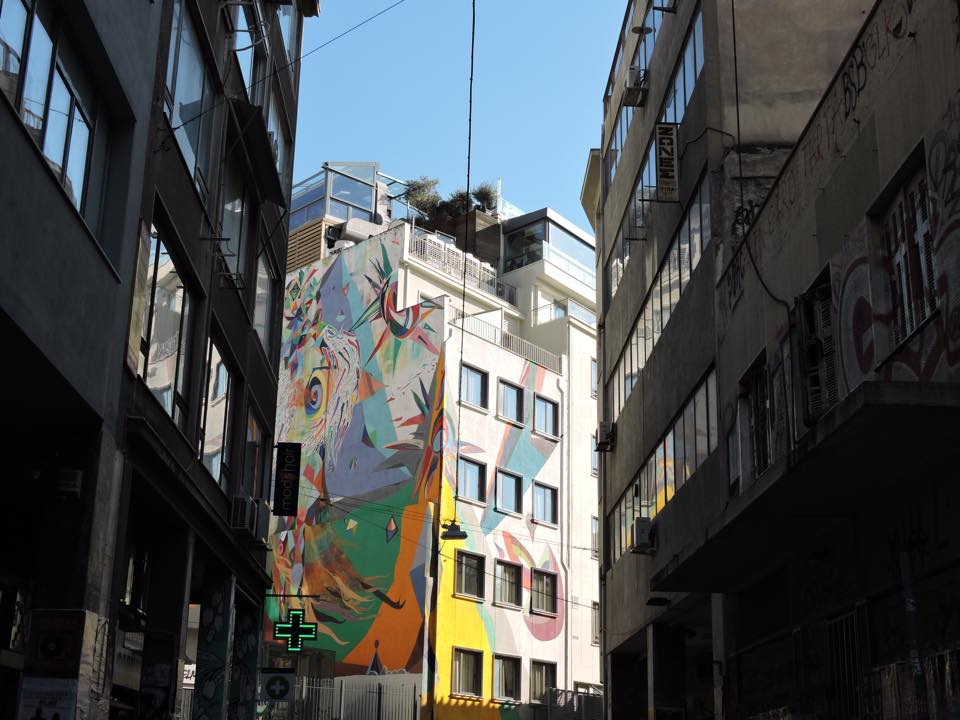 Since the day I came back, I had decided that I would live in my city like it was the first time I visited it. And I kept my promise. How I managed to do that?
I started walking around the city centre a lot more, even exploring small alleys I had never seen before. I started looking around and asking for information like a tourist would do a lot more.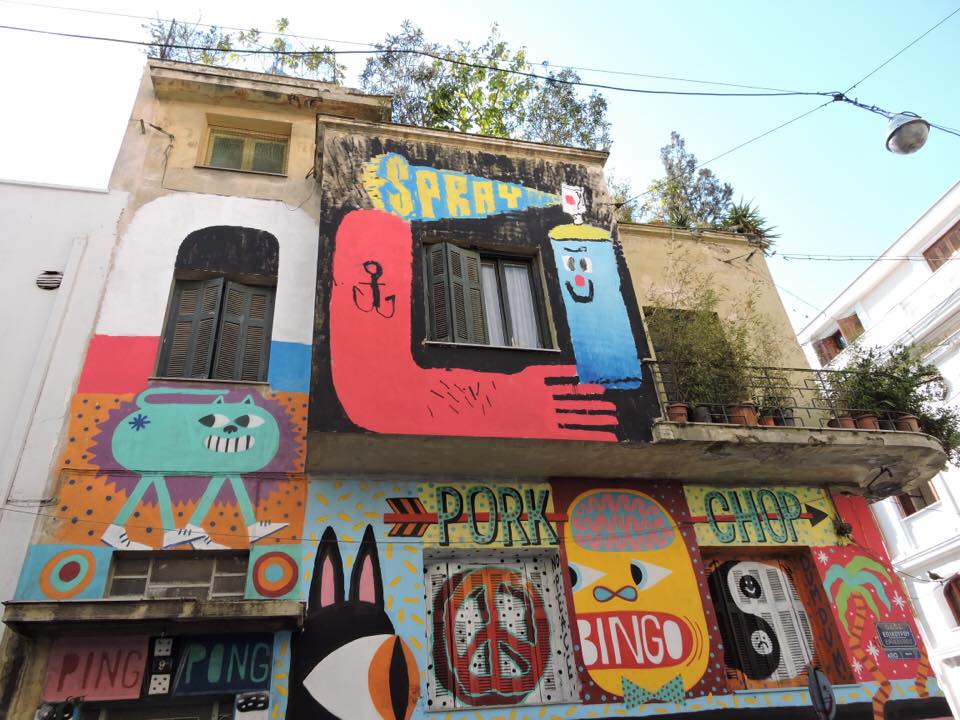 But most importantly, I opened my house to fellow travel bloggers, inviting them to experience Athens through my eyes and the things I love to do. As a result, I set a standard route for them which I often change or enrich with new places.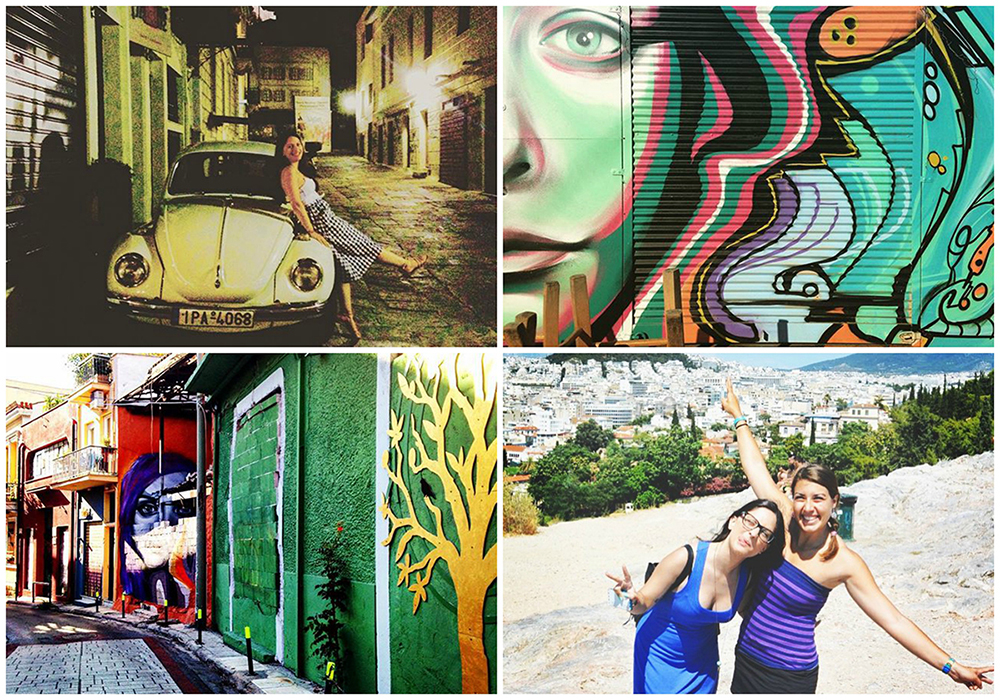 Which is that route? Let me tell you about it!
My starting point is at Omonia square. Since I spent a lot of my younger years around in the area, I lOve this part of the city. So, we begin walking from Omonia towards Panepistimiou street – to admire the plethora of beautiful buildings featured on both sides of the street – and finally end up at Syntagma square.
A stop at Syntagma is mandatory, to watch the Evzoni – the men of the Presidential Guard – and the Parliament building. Afterwards, grab your koulouri – a traditional Greek sesame bread ring – and your coffee and take a walk around the National Garden.
After taking a break from the city buzz, we shall continue by walking down Ermou street and end up at Monastiraki square. We'll skip visiting Plaka district for now, in order to explore more of the Psirri area.
Some of the most incredible graffitis decorate the once gray and old buildings of the area, reminding you of Berlin – only to be constantly reminded that you are in Athens by the sight of the Acropolis in the distance.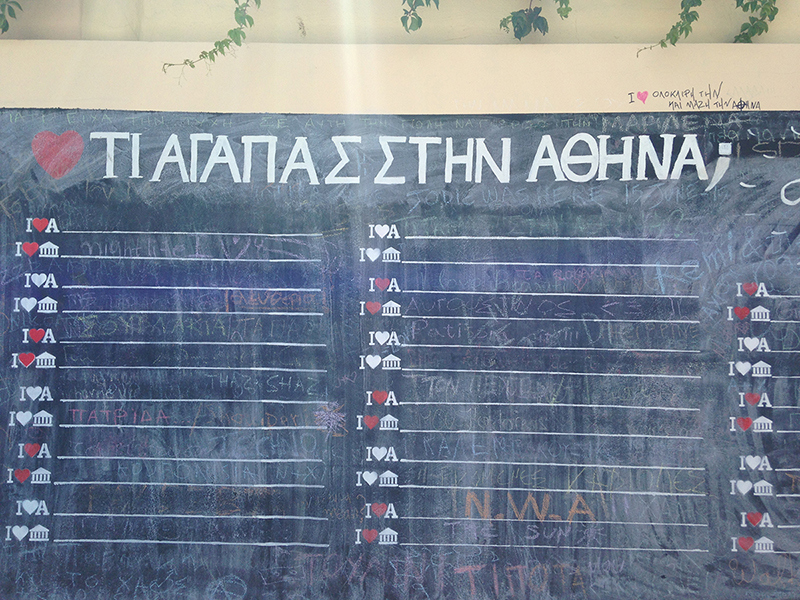 Every alley around Psirri district is a colorful canvas, full of different shapes and images that never seizes to amaze me, no matter how ofte I visit the area. My sole advice when there is to look for those unique pieces of art – they're everywhere from the walls and doors in the ground, all the way up to the highest building and each one of those represents a different story created by different, very talented artists!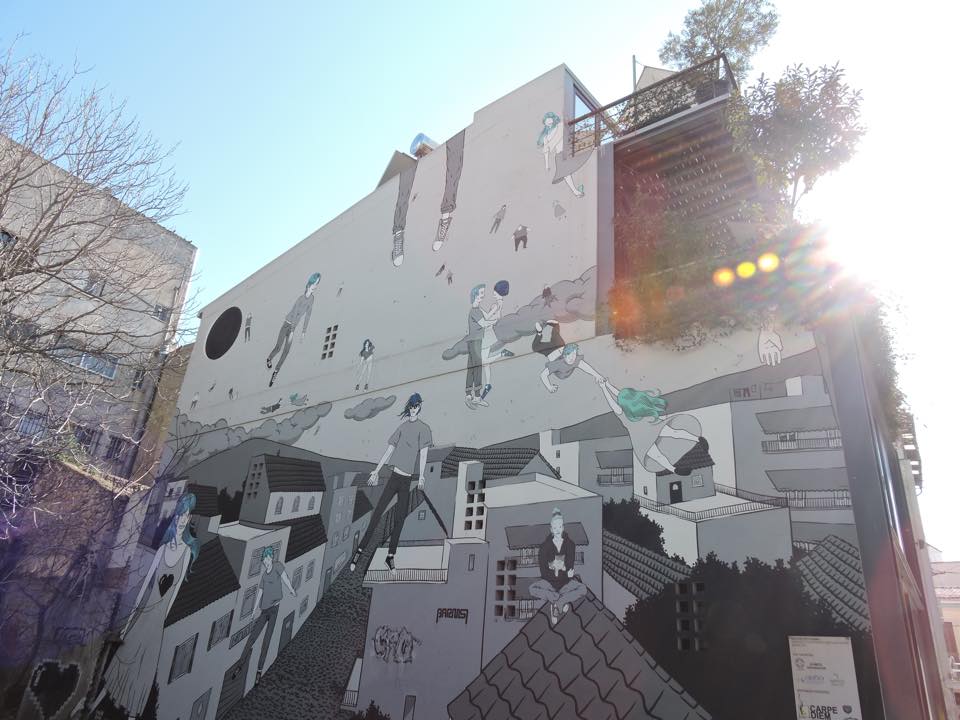 You should re-visit the area at night. I always bring my foreign friends there to have a traditional ouzo or rakomelo at one of the restaurants I used to visit since my academic years.
Headed to Thissio, after a stop at Loukoumi in Avissinias Square for a quick coffee break with a view of the Acropolis, we continue towards Dionysiou Areopagitou and after we've visited the Odeon of Herodes Atticus and the Acropolis Museum, we continue by taking a left tur at Vironos street, near Dionysiou Areopagitou.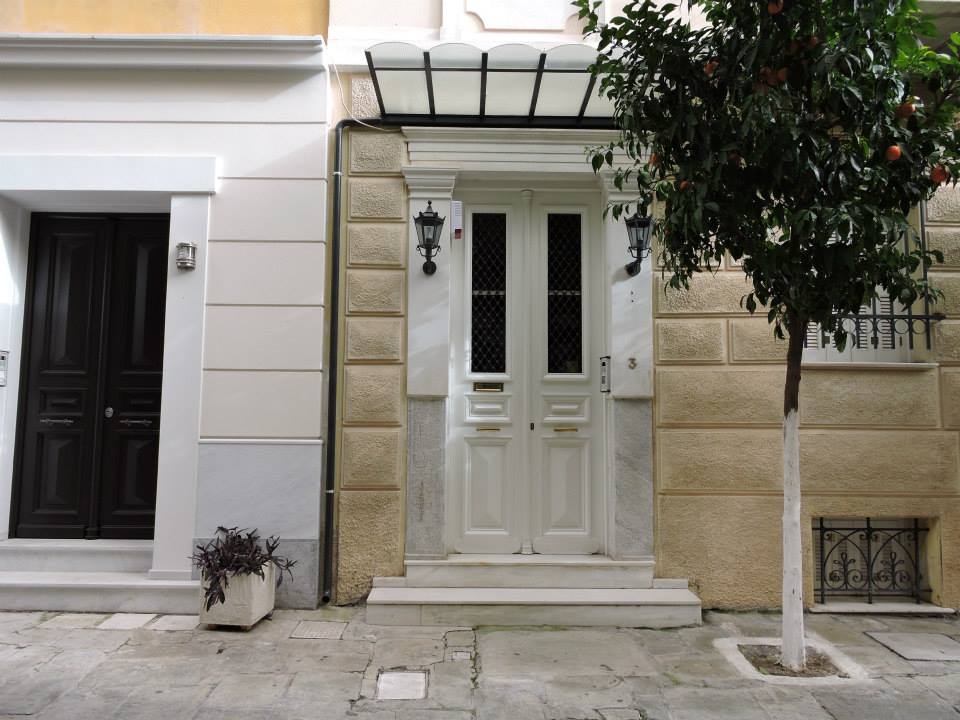 And there we are, at the heart of Plaka. Some of the most beautiful buildings of neoclassical architecture can be found there.
My tip, if you have had a bite, is to stop at Brettos bar – one of the historical bars in Athens – for a rose liqueur. From there, we head down to Adrianou and Prytaneiou streets to find the well-hidden steps that lead to Anafiotika district. Or else, as I love saying to my guests, the hidden island within the city!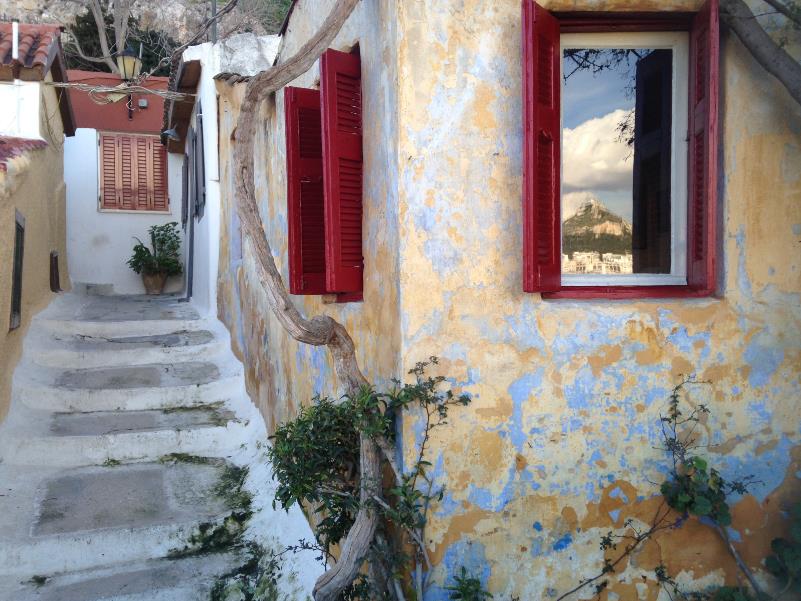 Before heading back to the city centre, we take a few minutes at my most favorite spot above the Anafiotika area to enjoy the view of the city from above and take some mandatory pictures! After that, we'll head back to Agias Irinis Square to taste amazing meatballs at Rock & Balls! At Kolokotroni street 12, my favorite Italian bar, the Montalbano will be serving a Spritz con Aperol to gain power in order to climb up the Likavittos hill and watch the sunset.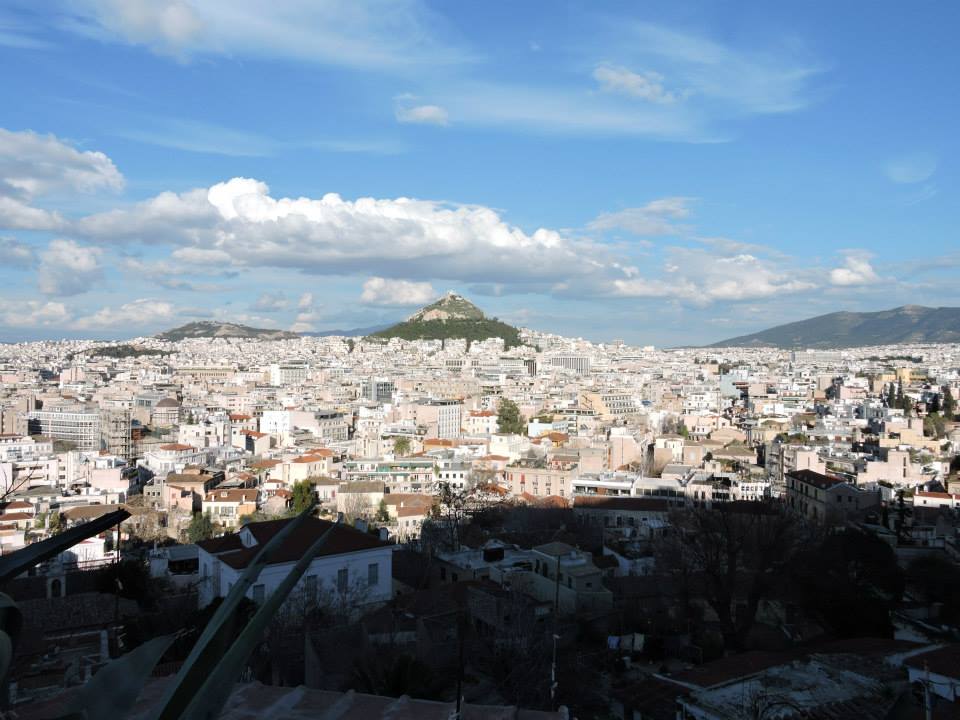 The night will end with casual drinks at TAF or SIX DOGS – the first bars in Athens to establish the iner garden trend a few years ago.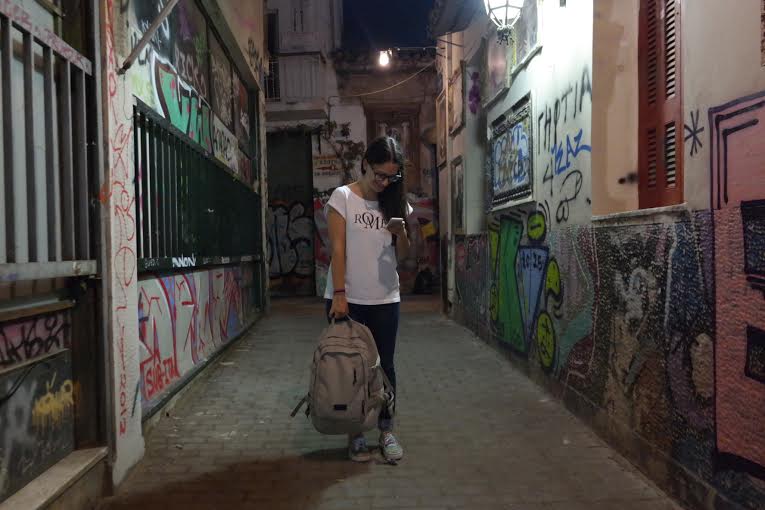 The route I suggest above, is one of the three different routes I like to suggest to my international friends. Since most of them visit Athens for a weekend or so, I try my best to show them around the historic centre in just a day and consequently I choose this option rather than one that requires more than one days.
Read about My Athens here and check my instagram hashtag for more: #LetMeShowYouMyAthens
Comments
comments