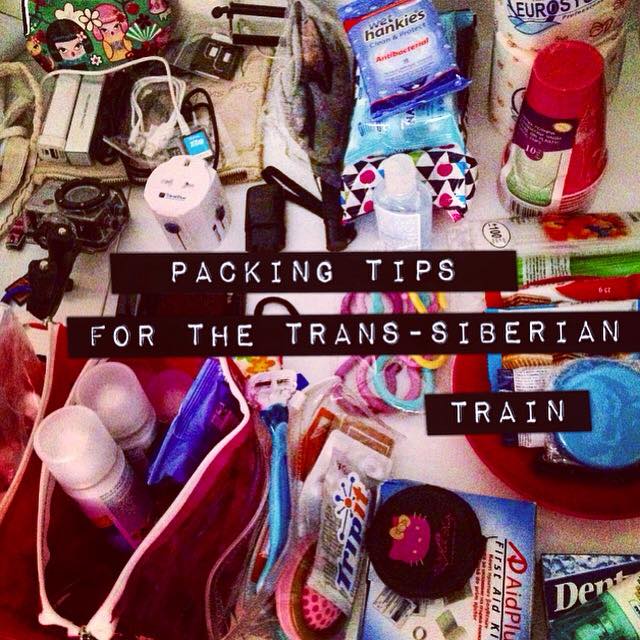 "So what should I pack for the long, Trans-Siberian trip?" The question pops in your mind after taking care of all the paperwork. What should you pack really? There's no need to worry, as I've got all the answers – just keep reading.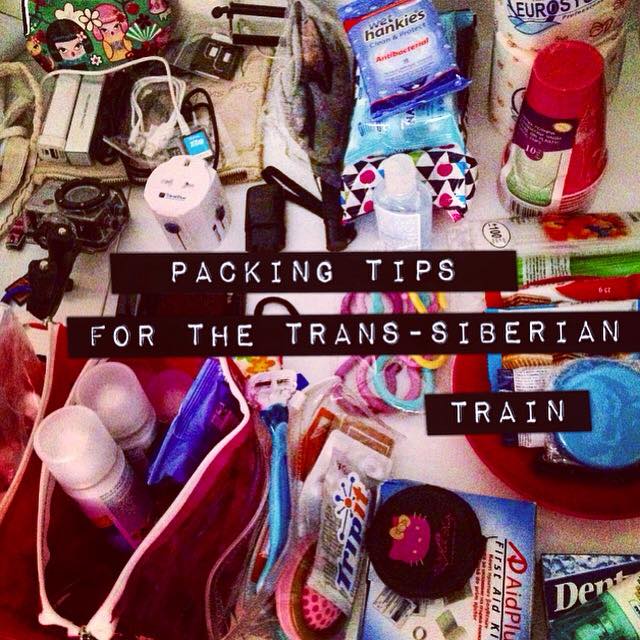 Suitcase
Unless you've booked a 1st class ticket, then skip the suitcase part and go for a rucksack instead. The space available for luggage won't make it easy to reach for your suitcase every once in a while. I strongly advice you to carry a 40ml rucksack and a small backpack – that you'll be literally inseparable with during the trip – for your convenience. Don't forget; maximum weight can't be over 35 kilos.
Documents
After the days and effort you put to gather all the paperwork, you can't afford to leave anything behind! Double check you've packed passport, train tickets, travel insurance, hotel addresses etc. before leaving. Extra tip; always keep copies of each one of your documents in a separate place than the original ones – just in case.
Money
Assuming you've booked your train tickets and accommodation, then a good 15 euros/per day should be just fine. A variety of traveller types comes with a variance in a budget – do the math and plan your expenses beforehand. Currency is vital though – the sooner you exchange euros to rouble (Russia) and yuan (China), the better. Mongolian tugrik is available only once you've entered the country, unfortunately.
Extra tip; Use a fanny pack to keep your money and the important documents for safety.
Clothing
For a 2-week long trip, you'll be needing the following; A towel, 2 smaller ones for your face and hands, sheets and a pillowcase (just in case), 7 pairs of socks, 15 pairs of underwear, 2 bathing suits (Baikal lake calls for a swim, unless it's wintertime).
Pack 3 pairs of shoes; sneakers, everyday shoes and a pair of flip flops for the train and hotel. 3 pairs of pants and 1 pair of shorts are more than enough. Ladies, do pack 2 pairs of tights – they won't take up much space and they are extremely comfortable for sleeping and strolling around. As for shirts, choose wisely – they should be easy to match with all your bottomwear. I packed 10 sleeveless shirts, 2 short-sleeved ones and 2 long-sleeved. And a hat too!
Extra tip; Split everything up and pack them into separate small bags in order to pack and un-pack in an instant. Finally, even if you travel during summer, pack a raincoat.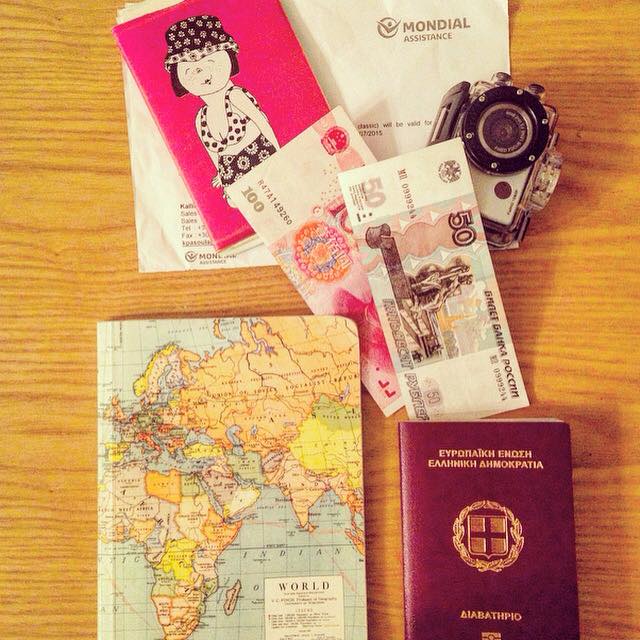 Toiletry
Go for products in small sizes – they are much more convenient while traveling. Both regular and dry shampoo, body wash, hand soap – regular and no-water – deodorant, 2 rolls of toilet paper, 2 packs of wet wipes, antibacterial wipes and gel, toothbrush and toothpaste, face wash (if you're a woman), shaving foam and a razor (if you're a guy).
Extra tip; Pack 3 empty bags either to keep your wet clothes and accessories or for other use. Plus, 2 or 3 hooks to hang behind a door or in any space available will come in handy too. First time I used those was while traveling in the Carribean and Colombia – can't live without them since.
Dining & Kitchen essentials
Yes, that's right! Kitchen essentials! You can further reduce your expenses, if you pack ready meals with you. Biscuits, waffers, ready-to-eat noodles – instant coffee and tea too. All wagons offer boiling water – there's no need to skip morning coffee and your evening tea. Pocket knife, a plastic plate, a cup, straws and forks are essential too.
Extra tip; the little plastic cup we used to use while in kindergarten will come in handy in your Trans-Siberian trip. Check out the picture below – it's the detachable one! This little fella will turn out to be a must-have for your trip. You'll use it for water, soda or even vodka!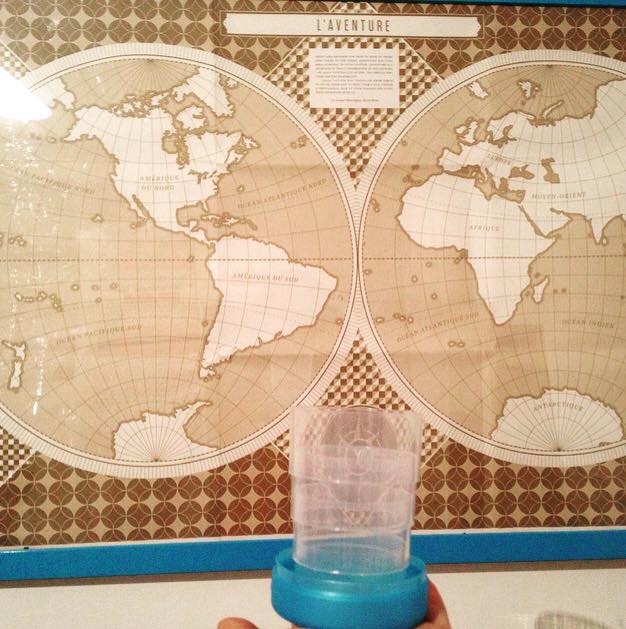 Books
While gazing lazily outside the window or chit-chatting with your friends is a great way to pass time, you'll definitely need some books and a notepad. There's no internet connection aboard the train, so you'll have to ensure you have everything you need for your own entertainment. I packed 2 books, 2 magazines, and my notepad to write down my thoughts and experiences. Oh well, my tablet too!
Extra tip; Don't forget the travel guides – or if they take up much space, take copies of the pages of the most interest.
Electronic devices
Except for your mobile phone and camera, make sure you back a powerbank, an mp3 player to listen to music and a universal adaptor to plug in your devices without problem.
Extra tip; If you have and iPad, it's useful to buy an SD Camera Reader in order to transfer your photos directly from your camera. Another must-have is a multi-USB charger; charging your mobile phone, camera, powerbank and a fellow traveller's phone at the same time! Not to mention, you'll get multiple vodka shots for those thanking you for not having to wait for charging their devices!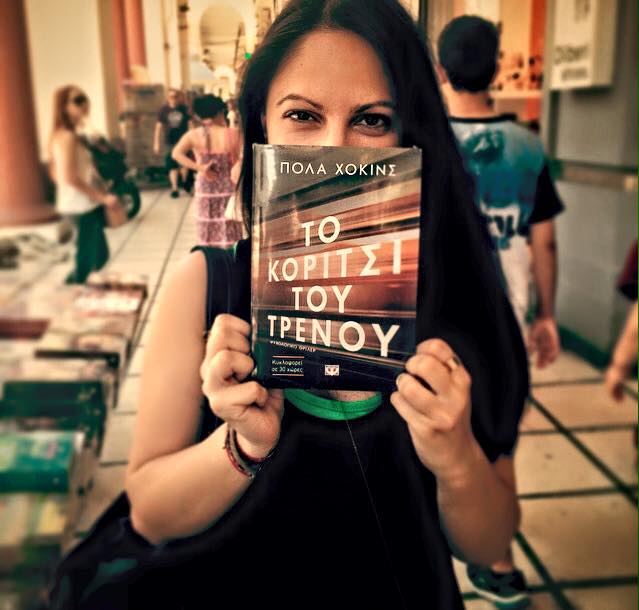 Finish packing with a first-aid kit, a pillow to sleep comfortably, earplugs and a sleeping mask – those will ensure you get as much sleep as possible without disruption while on board!
Translation from Greek to English: Elena Ageorgiti
Comments
comments