My first Trans-Siberian series post went up last week – it was a pretty explanatory guide of the train and its overall route. If you read it, loved the idea but began to worry about all the details of the trip – tickets, travel documents etc. – then, worry no more! Keep reading to find out everything concerning the trip and the necessary procedures – it's easier than you thought.
Step 1 – Passport
Passport is essential for entering all 3 countries the Trans-Siberian crosses. In order to issue a new passport – if you don't already have one – you have to pay an administrative fee of 84.50 euros, file an application form, take photos and visit a Passport Office to finally get your booklet. (Estimated time of issue; 8 working days)
My option? I just clicked here and learned everything there is to know.
Step 2 – Airplane tickets
Before taking this step, you have to pick a route first. Moscow – Vladivostok or Moscow – Beijing? Or is it gonna be Beijing – Moscow? I would strongly recommend you pick the latter. Flying to Beijing first, seems a better choice as it leaves a short 3-hour flight from Moscow to Athens at the end of your trip when you'll most probably be exhausted after the whole Trans-Siberian experience.
I chose to fly to Moscow and travel all the way to Beijing for 2 reasons;
1) In order to attend the Nadaam Festival taking place at Ulan-Bator from 11 to 13 July – a triathlon-like festival where the locals compete in archery, wrestling and equitation. I had to arrange my trip likewise to be there in time – it is an UNESCO World Cultural Heritage that can't be missed.
2) I chose to end my trip at Beijing – and not Vladivostok. This way, my trip will be across all 3 countries (Russia, Mongolia, China) and not just Russia.
My option? Flight to Moscow; 120 euros with Aegean Airlines (a 4-month pre-booking saves you a lot) and Beijing to Athens with Aeroflot – 503 euros.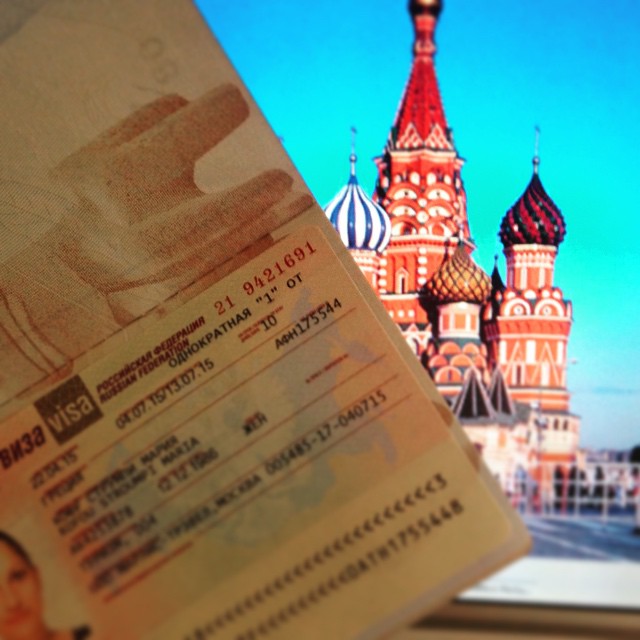 Step 3 – Travel Insurance
Long-distance trips call for a travel insurance. China and Mongolia don't consider it mandatory but Russia does. They ask for a copy or your travel insurance before proceeding to issuing your Visa. Make sure you either contact your life or car insurance company or do your own search.
My option? I opted to get the Mondial Assistance Globy travel insurance. I looked it up online without reaching out to a travel agency for the first time – and I was pretty proud I discovered it by myself with a single Google search. Depending on the trip and your destination, you can choose between Globy Classic or Super Globy.
Step 4 – Visa Invitation
Travel insurance and passport aren't enough to enter these countries, unfortunately. You must prove you've been invited there. What you should do – if you don't have any friends or relatives living in Russia or China, you have to get an invitation copy from a local travel agency.
My option? After days of searching, I chose Monkeyshrine.com which is based in Hong Kong and specializes in Trans-Siberian trips.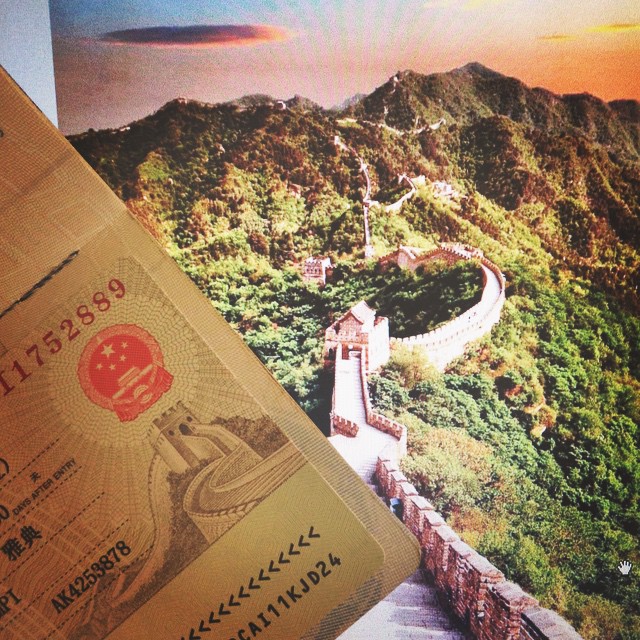 Step 5 – Hotels
Mandatory step before issuing your Visa, as they ask you for the exact hotel or local residence adress beforehand. So, book a room, print your reservation in order to keep it with you to get your Visa.
Step 6 – Visas
Russian Visa: Keep in mind that it isn't necessary to have an appointment in order to file for a Visa – in contrary with what you'll probably read in many sites. You don't even have to go to the Russian Embassy. Yes, that's right. All you have to do is pay a visit to the Russian visa Handling Service in Greece, file the necessary documents, pay the 56 euros fee and after a short period of 4 days you'll have your Visa printed on your passport.
Mongolian Visa: Changes and alterations concerning the Mongolian Visa are made annually. For 2015, Greece and a few other countries are on a non-Visa list – a Visa isn't required to enter the country. You can check out the list by clicking here.
Chinese Visa: Passport, invitation and a photo are necessary to issue a Visa for China, as well as this application form. The fee for a Visa is 30 euros – you can't pay for it at the Embassy though. After filing your papers and your passport, you need to make a deposit at a National Bank branch. After 4 days, you need to show proof of deposit in order to receive both your passport and your Visa. To find out more; you can read here.
My option? Well, I din't really have an option, let's be realistic! I had to follow the rules in order to travel to these countries. If I could offer one tip though, that would be to file your papers early in the morning – getting at the Embassies and the related offices at 9 o'clock was my most clever move. No waiting at all!
Step 7 – Trans-Siberian Tickets
You can buy your tickets directly from the Russian Railways site or the RZD. Alternatively, you can get them through a Trans-Siberian specialized travel agency such as Real Russia, TransSiberia Express & MonkeyShrine.
My option? I opted for the choice number 3.
After this extensive step-by-step guide, it's about time I leave you.
The 3rd Trans-Siberian series post will follow – it'll be all about the trains, as well as some packing tips for the trip!
Comments
comments