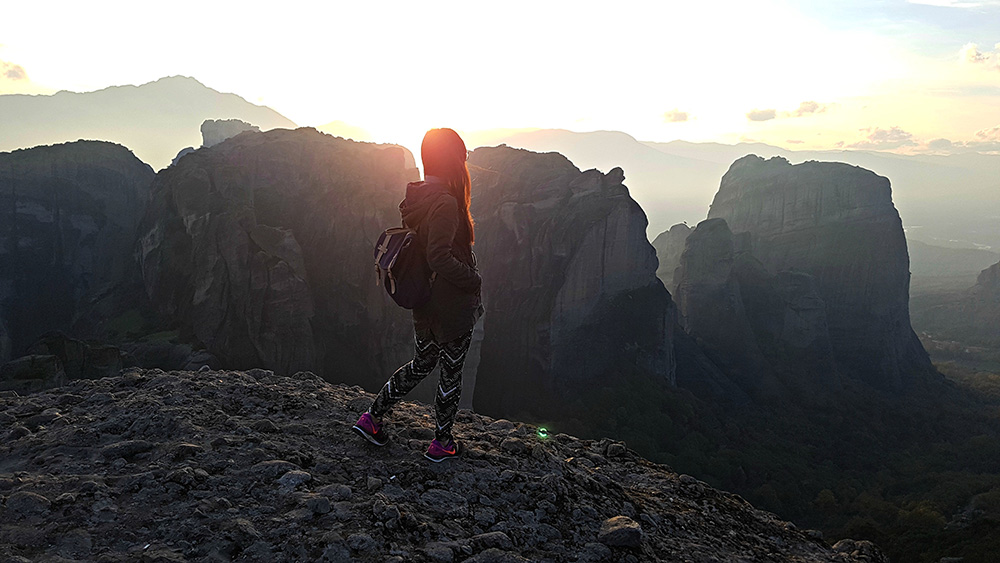 Why I love traveling solo
It comes a time in your life when you are sick and tired of waiting for you and all your friends' schedules to finally synchronize so you can actually go on that trip you've been dreaming about for months. Or, when you and your boyfriend break up and you're left without a traveling partner for all your upcoming trips. The way I see it, you have two options. You either stay at home, crying over it or you make a life-changing decision and grab your backpack and take that trip alone.
It has happened to me before. I was tired of all the waiting, the constant canceling of plans while I was anxiously craving to take that trip.
During my university years, I traveled around Europe and lived both in Spain and Italy for several years. Spending time abroad helped me realise that we live in such a vast, beautiful planet, it would be a shame if we didn't spend some time exploring and getting to know it better. And that was what I was going to do.
All I needed to do was to follow these three steps:
1. to let go of my "woman traveling alone" anxiety
2. buy a quality backpack and some light cabin luggage and finally
3. to save money for my next trip.
I reminisce being at the airport all alone for the first time before my trip to Spain. I was repeatedly asking myself "What am I doing? I'm going to Spain all by myself!" With time, I got over my anxiety and started looking forward to my next trip instead.
At the beginning it wasn't easy, I must admit. Arriving at an airport somewhere in the planet without having someone to wait there for you, someone to show you around, is not easy. You'll have to find everything out by yourself – the train stations, the bus stations your hotel. Being alone at a foreign country is a bit awkward at first.
You're just there alone among strangers who don't speak your language. You have no one to trust, nobody's there to comfort you or help you with the simplest of tasks like holding your bag while you use the bathroom. And sitting by yourself? Well, that takes courage since it feel a bit off at first.
You begin your day reading your favorite book, taking a walk around the park, grabbing a bite to eat on-the-go (so you don't have to sit at a table by yourself), doing some sightseeing and you end up in your hotel room for a quick Facebook update and rest.
After that, everything goes on much smoother. You plan your day as you wish: you wake up the time you desire, visit that art exhibition it would be impossible to talk your friends into, eat lunch by yourself, talk casually to strangers, the barman, that group of friends in the next table, you get invited to dinner, coffee, a party – and just like that you're not alone anymore.
And here comes the next trip when you head to Italy but out of a sudden you meet a friend who is heading to Colombia and you follow her there and then you're off to Panama where a few friends live, so you'll stay at their places and they'll show you around the country.
One thing leads to another and you decide to turn your craziest dream into reality – cross the 1/3 of the planet on train by yourself.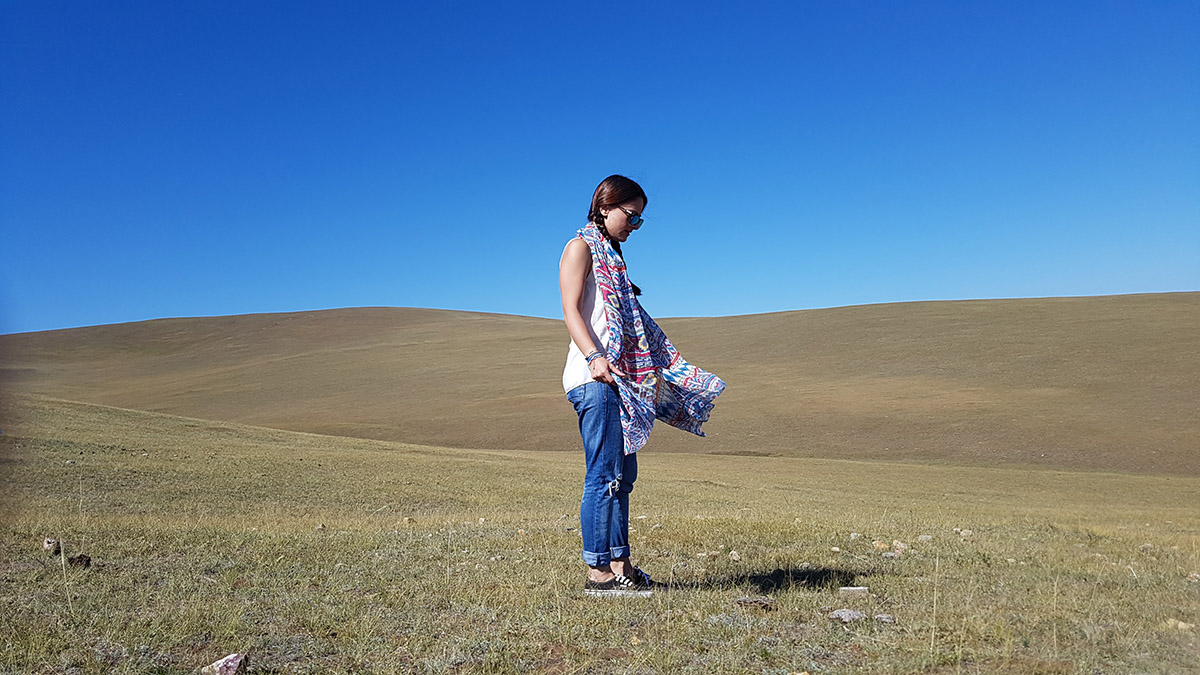 Your friends and family start wondering if you're crazy but they won't try to talk you out of it since they know how stubborn you are. You plan your trip 8 months ahead since you want to travel via Russia and Mongolia with final destination, Beijing, China.
The plan goes like this: a flight to Moscow, Transiberian, a stop at Irkutsk, swimming in Lake Baikal, Transmongolian, 3-night stay in a tent right in the middle of the mongolian steppe, riding a wild horse, staying at a hostel in Beijing, climbing up the Great Wall of China. All of the above are handed out in your friends and family in a pdf form and you're good to go. Leaving the fear behind and ready to enjoy the trip.
During that trip a lot will happen. You'll meet people from all over the world, you share thoughts and ideas and you spend a great deal of time with yourself. That's how you learn and how you grow; by spending time listening to you, your fears and anxieties. You realise you miss certain people while learning there's no reason to keep some other in your life.
And you return home feeling happy and so accomplished.
Because what you did was a great victory. You proved everyone saying that women belong to their husbands and they can't make it as solo travelers.
And each time you come back home from a solo trip, you feel even more confident – confident enough to talk to a stranger, to state your needs or even go outside and enjoy a meal by yourself in your own city.
All of a sudden, you become more spontaneous, you settle for nothing less than what makes you happy – simply because being a solo traveler has taught you just that: you are the master of your own life.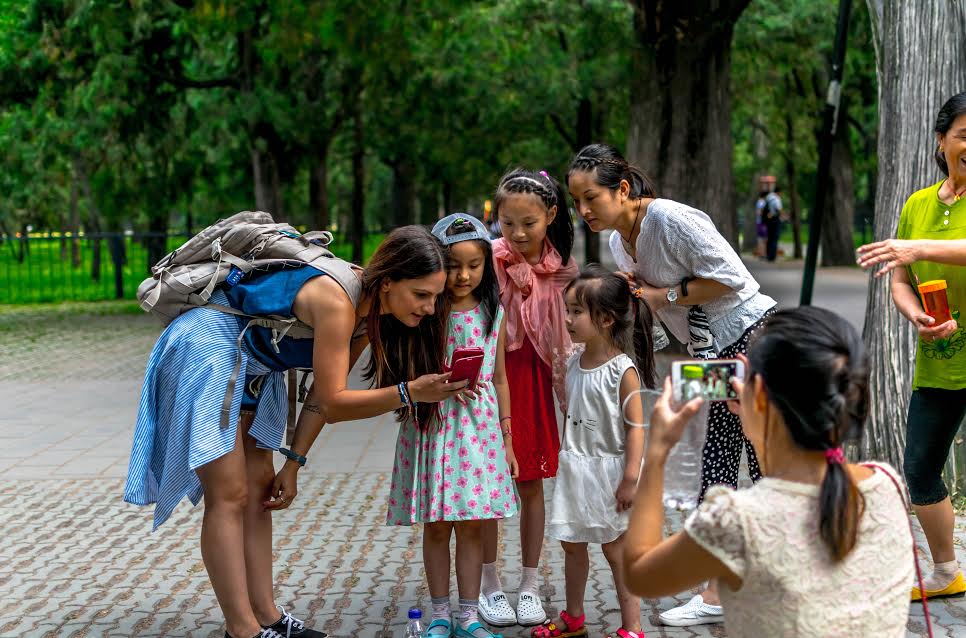 You become more confident with yourself, embracing how you look and behave because when traveling alone you don't really put much effort in trying to impress anyone – you're simply yourself. The people you meet appreciate you for what you truly are, not your working status back in Greece neither the color of your hair or skin.
Or at least that is how I feel.
And if you're not feeling like that, it might be a great time to try something different – to try solo traveling.
It won't be easy in the beginning. Believe me though, the first thing valuable lesson you'll learn will be living with yourself. Getting to know yourself and his deeper needs. What you hate and what you love, your fears and your inner strength. You'll learn how to be bold, daring and you'll evaluate your whole life. Who you miss and who you don't.
Remember: never be provocative, never look like a tourist, never stay out late by yourself, never ignore your gut. Always send your location to one of your beloved ones back home, share all the necessary addresses and phone numbers with them, keep a copy of your ID and/or your passport on you and keep your money in two different spots and you'll be just fine.
Just take a deep breath and start packing your bag.
Have fun!
Comments
comments