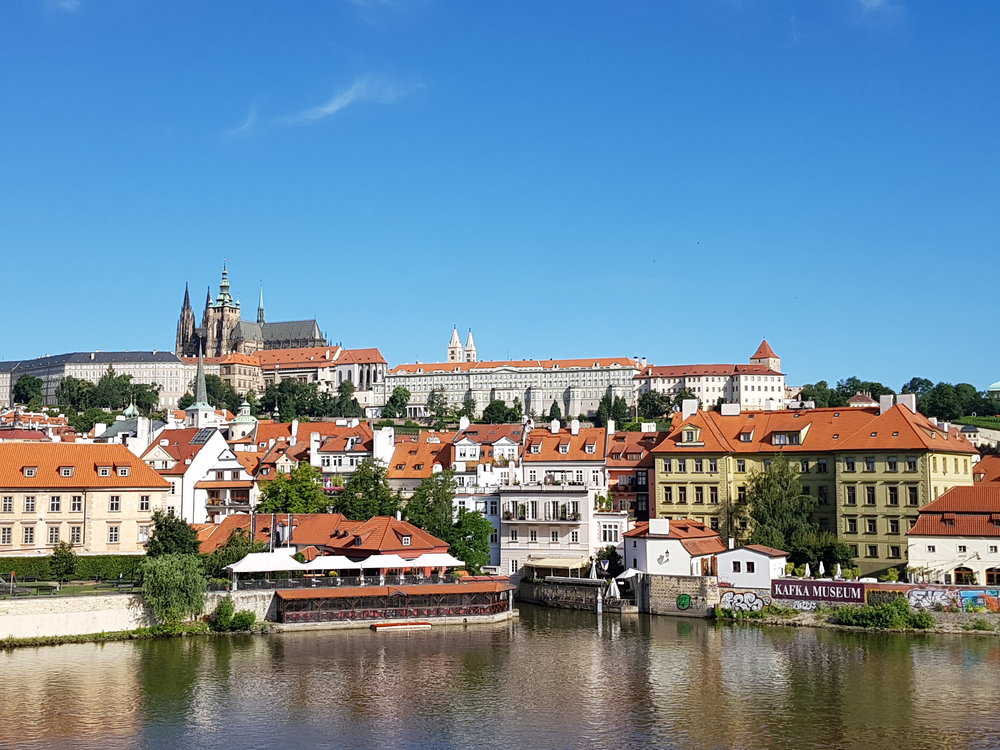 Ten Reasons To Visit Prague
Prague wasn't on my bucket list for quite a while. Some of the most popular pictures of the city were depicting it as a snowy, winter paradise – nothing more than every other capital of similar neighbouring countries. Somehow I also thought Prague wasn't exactly the ideal destination for a solo traveller.
I can't define why I was feeling so hesitant about visiting Prague but I did. Until a business trip came on and I had to fly to Prague. In the middle of the summer. Alone.
And just because I had no expectations whatsoever, I fell in love with this magical city! Its colors, its flowers, its gastronomy and its cafes. And while Prague is a popular destination during winter, I would highly recommend you visiting the capital of the Czech Republic from May to August.
Will you join me?
Flowers – lots of flowers!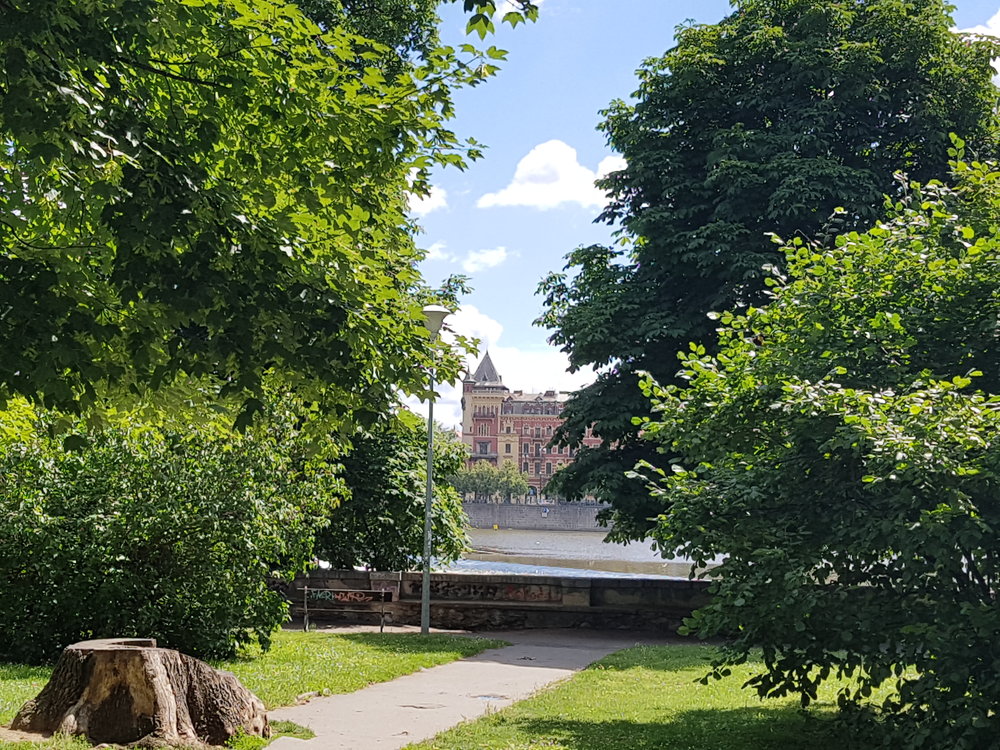 First thing I noticed in Prague was the clear blue sky, green parks and the colorful houses with their blooming terraces full of flowers. No way you can enjoy such a beatiful sight during the winter or autumn.
Cross the Charles Bridge at Petřín park for a ride on the cablecar to admire the fantastic view of the city. Just before that, you will find Kampa park – a gem of a park you'll definitely love!
2. Visit the Old Town of Prague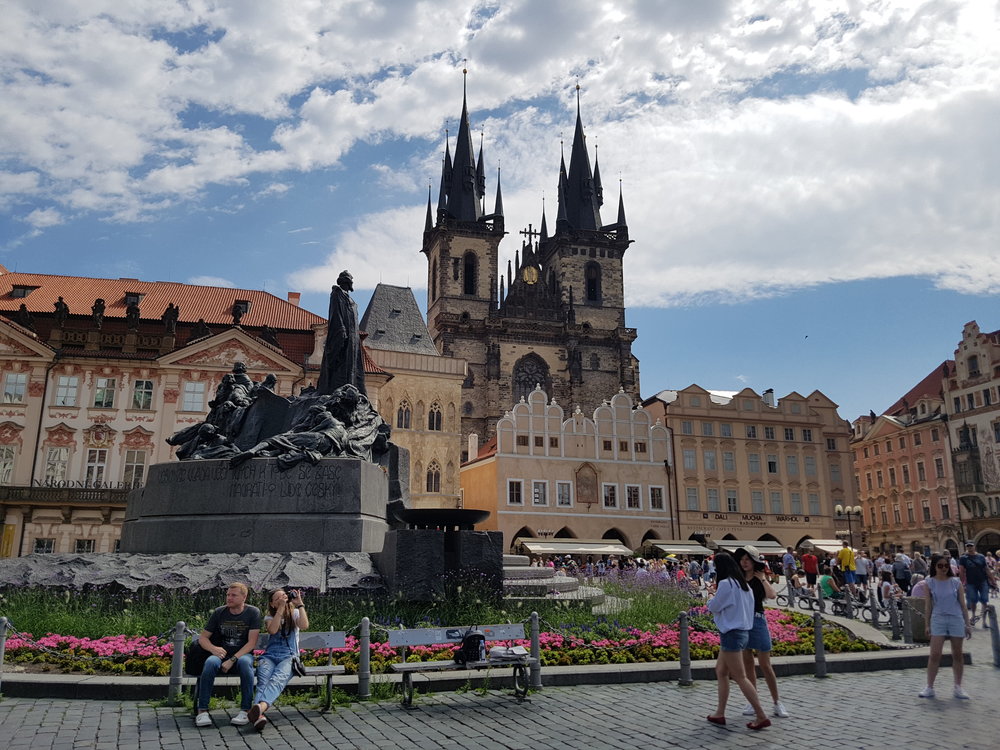 Of course you can visit the Old Town during winter but it is one thing to explore the medieval settlement in the freezing cold and a completely different story to do so during summer. Wander around the medieval market, get lost in its winding lanes and end up back at the Old Town Square to hear the sound of the bell.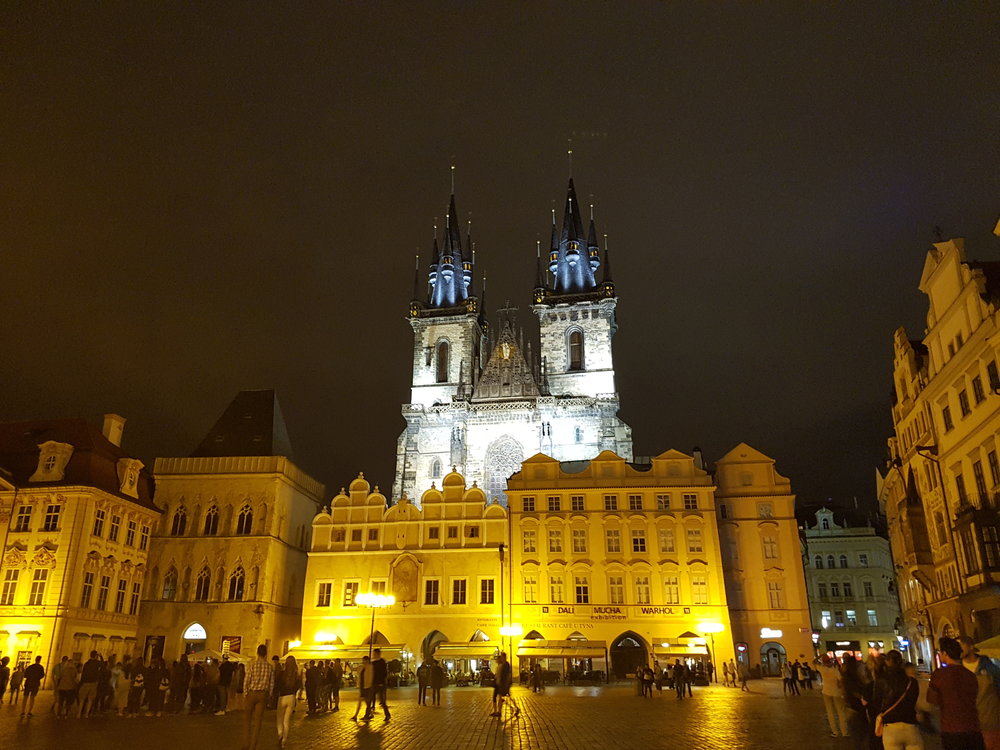 You can enjoy the unique atmosphere and the beautiful medieval buildings of the Old Town at night too without worrying about the cold.
3. Early morning walk at Charles Bridge
Visiting Prague during summer is not only more affordable – tourists prefer seaside destinations for their summer vacations and prices drop – but also less crowded and more likely for you to enjoy your trip without the masses of tourists.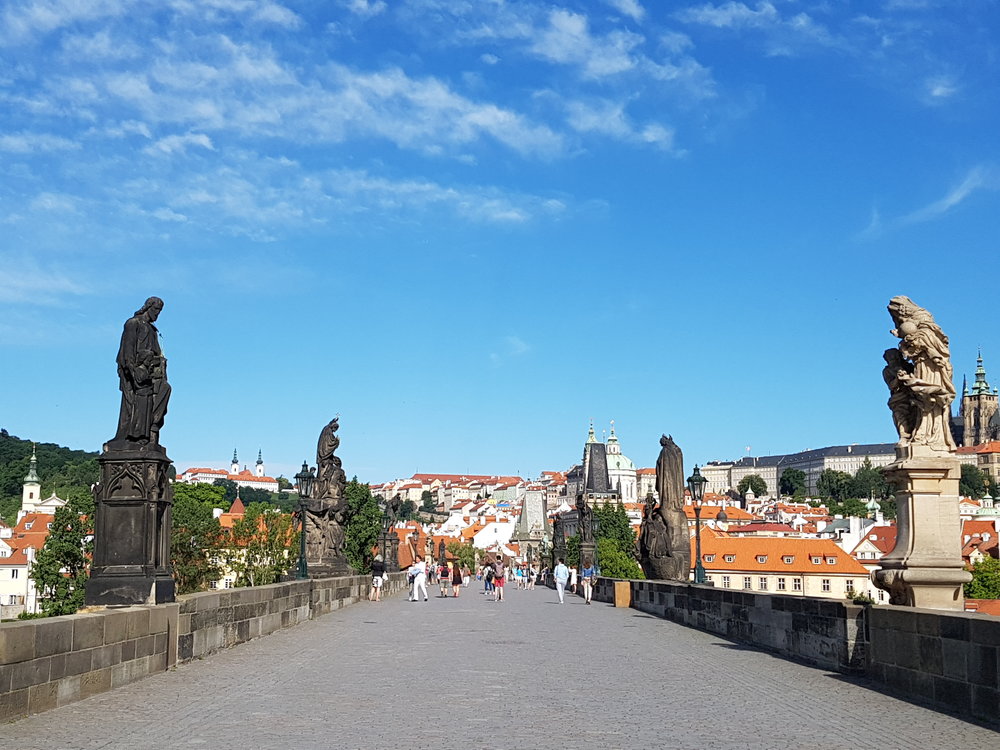 There's no such feelng like walking on Charles bridge at 9am and not seeing a single person, not having to wait in endless lines to take a photo or even sitting at that cute cafe you liked that can seat up to 10 people max. Pure bliss!
4. Coffee in the garden
When visiting a city in summer, one of my favorite things to do is to look for those hidden 'oasis' that make the heat more bearable so I can enjoy a cold lemonade or a cup of coffee feeling relaxed, surrounded by the green of a beatiful garden. In Prague I found two: the Bubbles Paneria Fotky Cafe (near the Kafka Museum) and the Velkopřevorský Mlýn (near the Lennon wall).
5. The Lennon Wall
And that brings us to the Lennon Wall! A walk by the famous Lennon-inspired walk is mandatory as well as a stop to listen to the much talented man singing Lennon and Beatles songs in front of the wall. Buy yourself gelato or a trdelnik with ice cream and enjoy! Definitely not a winter thing to do!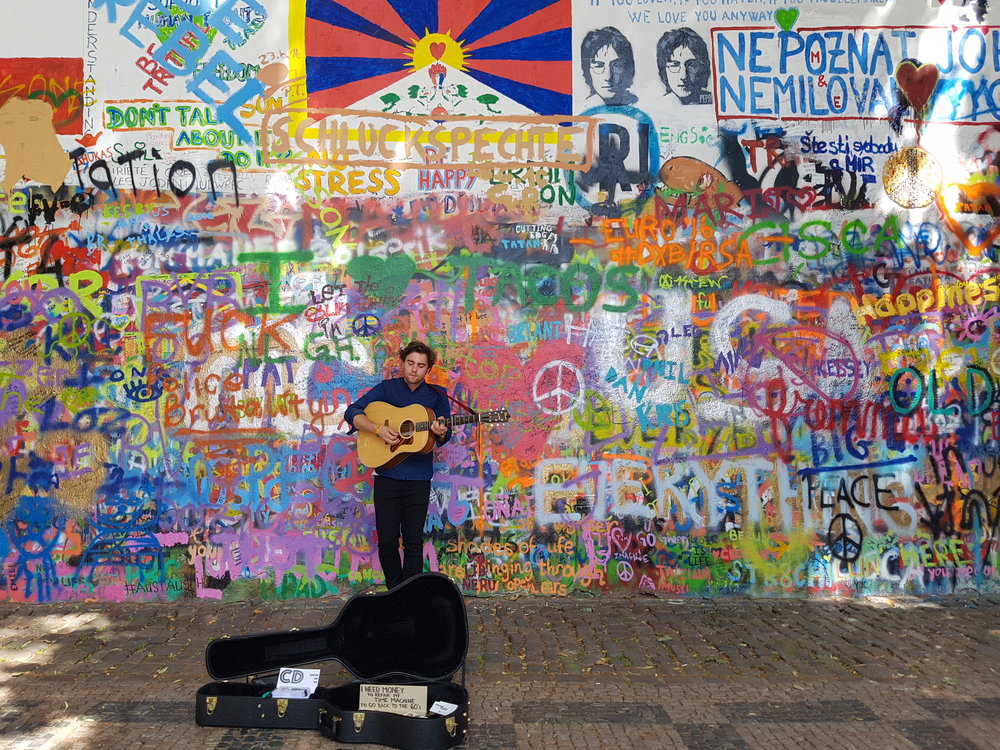 6. The Nerudova Street
In for a little game of the hidden treasure? After crossing Charles bridge, look closely for the hidden patterns and golden keys above the doors in the buildings at Nerudova street. It's such an exciting thing to do!
7. Opera in summer
While most National Theaters and Operas shut down during summer, the Prague Opera on the New Stage ( Narodni- Divadlo) presents many interesting productions – some are even subtitled in English for the travellers to watch. I watched the Petit Prince and I have to say it was one of the most exciting experiences of my whole trip!
8. Lunch at Cafe Slavia
One of the oldest and most traditionals restaurant-bars in Prague Cafe Slavia is almost always full during winter but in summer, with most tourists choosing outdoor cafes and restaurants to enjoy their meal, it is the ideal season to visit it (address here)!
9. More cafes
I have two more cafes to recommend you visiting:   Cafe-Cafe has the best pastries you've ever tasted – plus the open doors-windows stay open during summer and guests can enjoy the sunshine while having their coffee. Cafe Ebel was my favorite; it is so cute and tiny and you can sit outside in the summertime!
10. Day trip at Karlovy Vary
Karlovy Vary is just 2 hours outside Prague and it is worth visiting both in winter and summer. The amazing festivals organized during summer are an extra reason to visit this area in the summer months.
This summer choose the magnificent colourful Prague instead of some resort and you'll thank me later!
You will love it!
Comments
comments