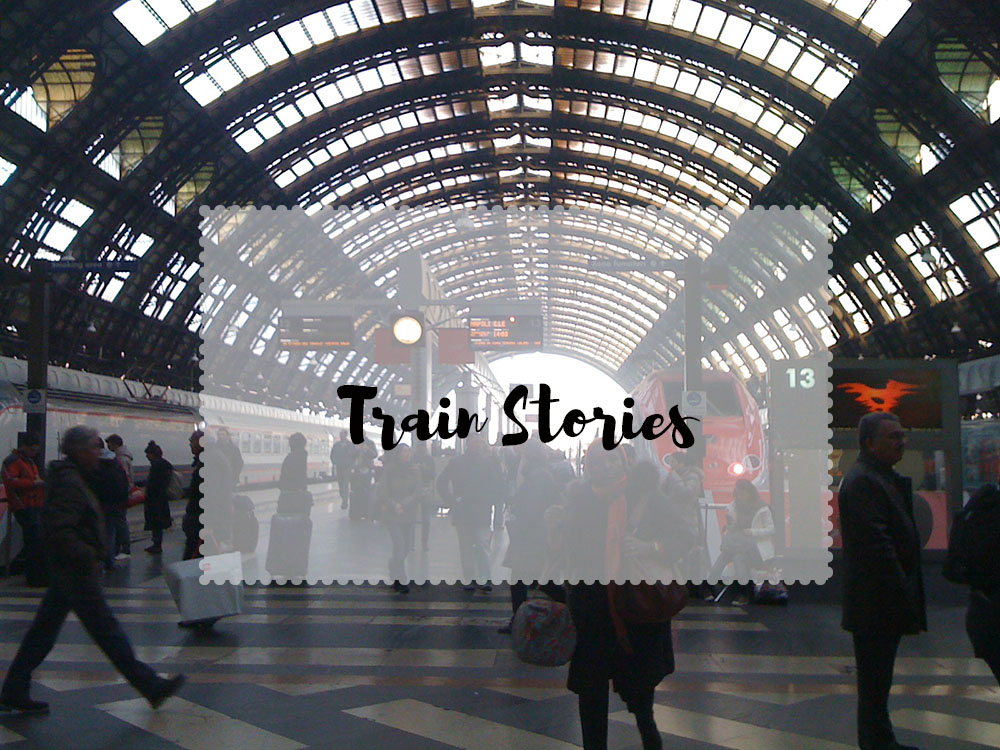 The ghost wagon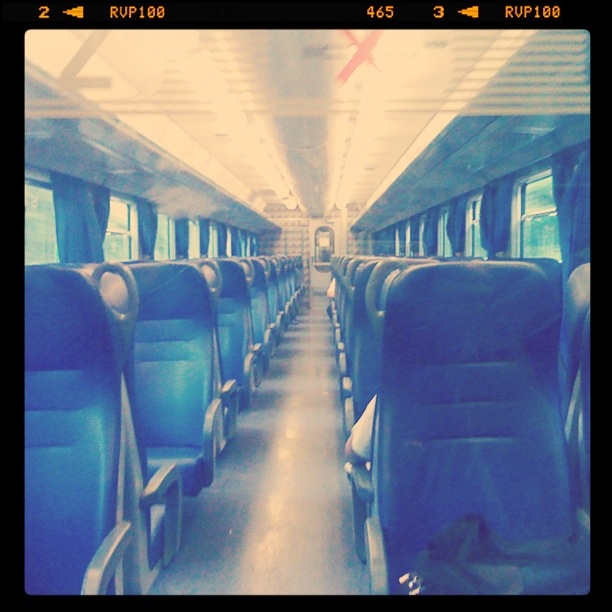 I start running and keep running as I take a look at my watch, at the departures board, at the number of the platform and at the train for Verona…
Whew! I did it! With a huge leap that only a champion could compete, I jump in the train and cross the first wagon  opening and closing the doors behind me as I search for a seat with less people and less noice.
I've crossed half of the train and I continue my search, determined to fight for a place next to the window… until I see from the door of the penultimate wagon something that each train traveler hopes and wishes! An empty wagon, only for me!
After one hundred Wows Icheck behind me to see if I'm followed, I open the door of happiness … and of the desired solitude!
A wave of hot air followed by a smelly combination of onions and garlic pops into my face! Oh dear Lord, I exclaim! What a culinary slap , I can't even describe it to you!
I start crossing the wagon with my nose closed, while searching the smelly beast! From where does this food smell  comes if the wagon is empty? I reach the other side of the wagon and… here it is! Seated in the last seat is the smelly monster! An Afro-American old man who  eats a huge and stuffed kebab with a  suspicious bag next to him which has a disturbing  smell of garlic! He smiles and nods continuing at the same time his meal  without showing a trace of shame or hesitation!
I returned to the other side of the wagon as far as possible from the smell and sat in an seat next to the door. I tried to ignore the bad food smell consoling myself of how lucky I was that I had a wagon all mine… I open the window, put music, play with my smartphone, wriggle in the seat but the time seems to have been stopped  and the smell is constantly surrounding me…
I thought of all the times I got on the train or subway and the wagons smelled take away food from MC Donald's, Burger King, Goody's or Greek souvlakeri! I understand that you don't have a car to get the take away and go back home immediately, but you have no right to torture your co-passengers with your smelly food! Sit down to eat at the restaurant, on the platform, on the bench but taking food-and opening it too -in the train is as wrong as not validating your  ticket! It is illegal!
Angry and not able to tolerate the onion and garlic smell that were messing with me and my nose, I took my bag and changed wagon determined to write about the food smell in the trains after of course referring it to the train controller! Let's leave outside trains the disturbing  hamburgers and the rude kebabs!
Comments
comments