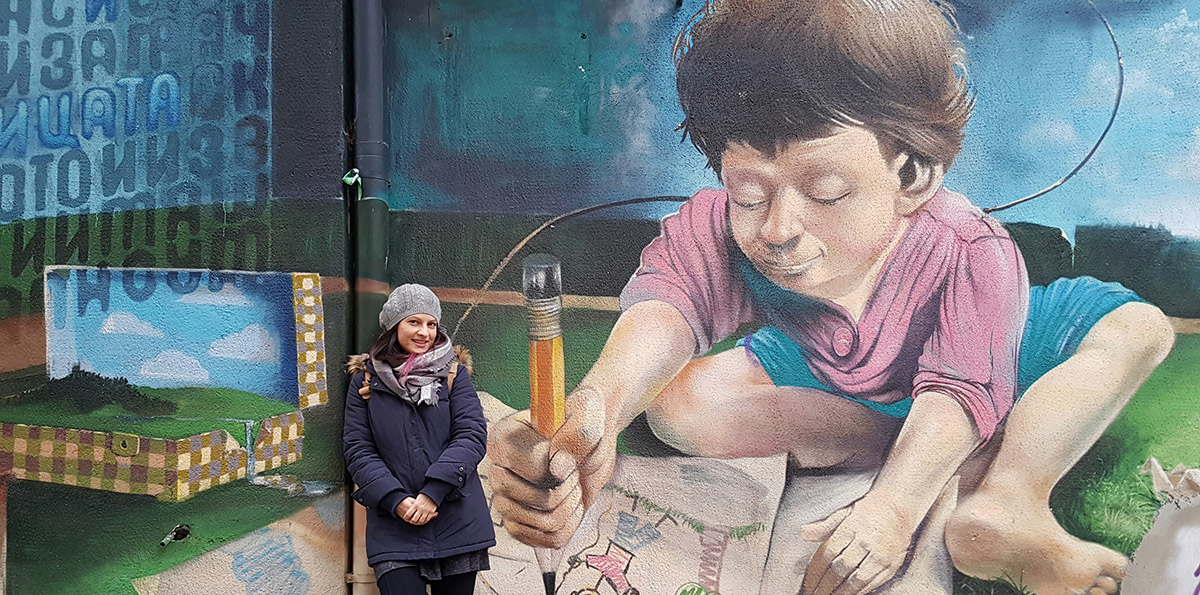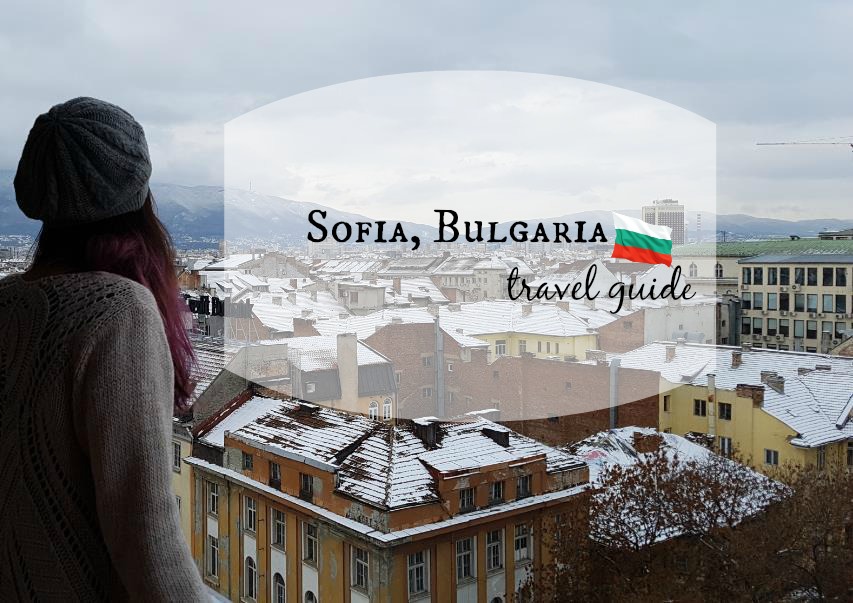 I'm the type of traveller who leaves behind every preconceived idea of a place I may have before visiting it but, I must admit, I was prejudiced towards Sofia since I had that unfounded belief that it was an unsafe city, one of those capitals without an identity of her own that featured a combination of characteristics from other significant European countries such as Italy/Germany/England etc.
But Sofia proved me wrong. And I'm extremely happy it did.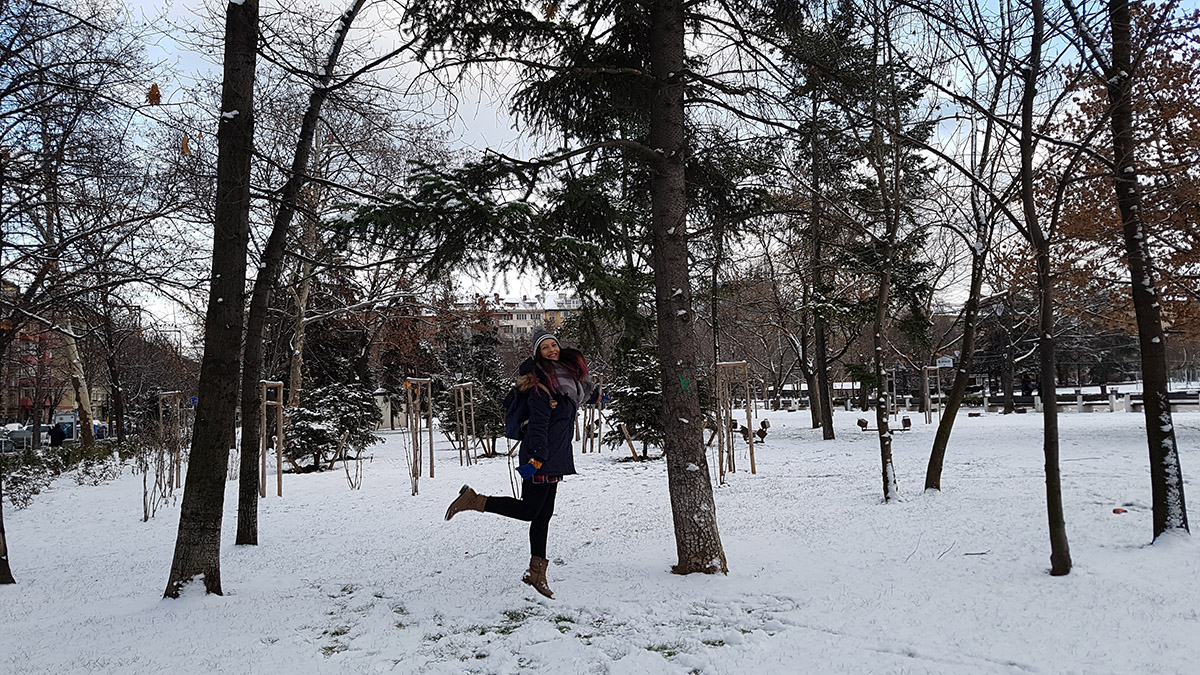 As soon as we arrived at the airport, we were pleasantly surprised by two things. By "we" I mean, me, my mother and my brother, as we took this trip together. We had over 3 years to take a family trip together.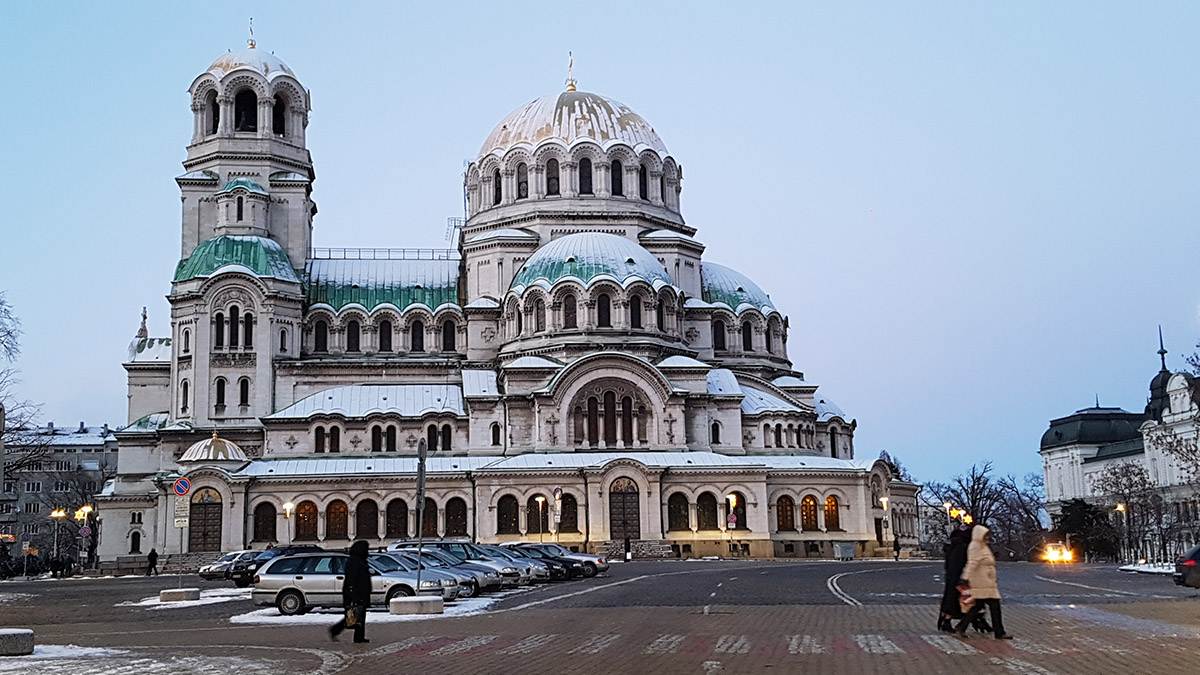 When exiting the airport, I noticed this girl staring at me. A few seconds later she comes towards me and asks: "Are you Maria Kofou?". I was totally surprised since we did not know each other. "I've been following you on Instagram" she explains "but since you were in Malta a couple of days ago, I wasn't certain it was really you – I am reading your blog!". I thanked her, wished her a happy new year and headed back to my family proud as a peacock; they were already smilng back at me, looking even prouder. As for the second surprise? The snow that started falling in Sofia, creating a magical scenery all around us.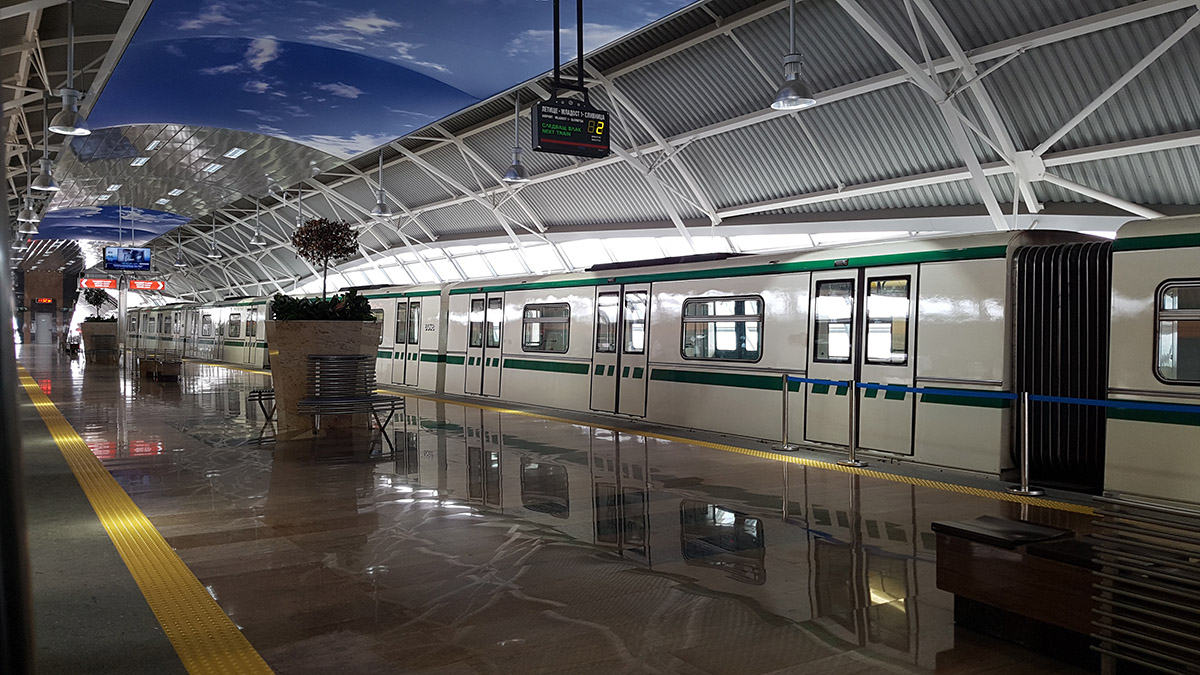 After an approximately 35-minute train ride, we reached our destination- the Serdika station in downtown Sofia. Blame it on the snow but from the minute I set foot in the streets of Sofia, I felt the city had an irresistible vibe. The 3-minute walk to the hotel, turned to a 10-minute one with the snow making it difficult to carry our suitcases.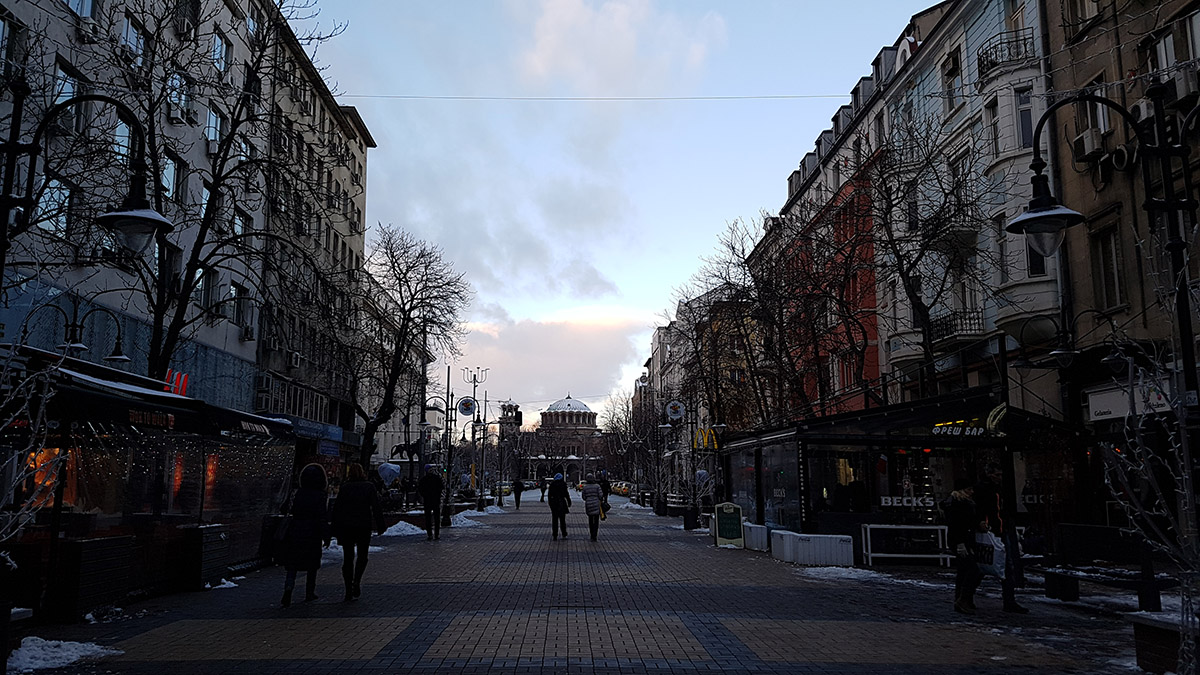 When we finally made it to the hotel, we had but a few minutes to enjoy the view from the 5th floor before heading to the city's most popular walkways, bul. Vitosha. The road leads to the square of Sveta Nedelya church while on its very end you can find the National Palace of Culture. We were lucky enough to enjoy a snow-covered park and despite the freezing cold (it was –4 degrees at the time), we played for several minutes with the snow!
Back at the walkway, you have several options: either that is a beautiful cafe, a nice restaurant, cute souvenir shops or small, charming bakeries with pastries that will make you drool over.
At the number 27 of this street, look for a green entrance . There, you'll find Shtastliveca, an amazing restaurant a friend of mine suggested visiting – she was born and raised in Sofia so I had to follow her advice.
After enjoying a delicious meal, we headed to one of Sofia's landmarks – the Alexander Nevsky Orthodox Cathedral, the second biggest Orthodox Cathedral on the Balkan Peninsula.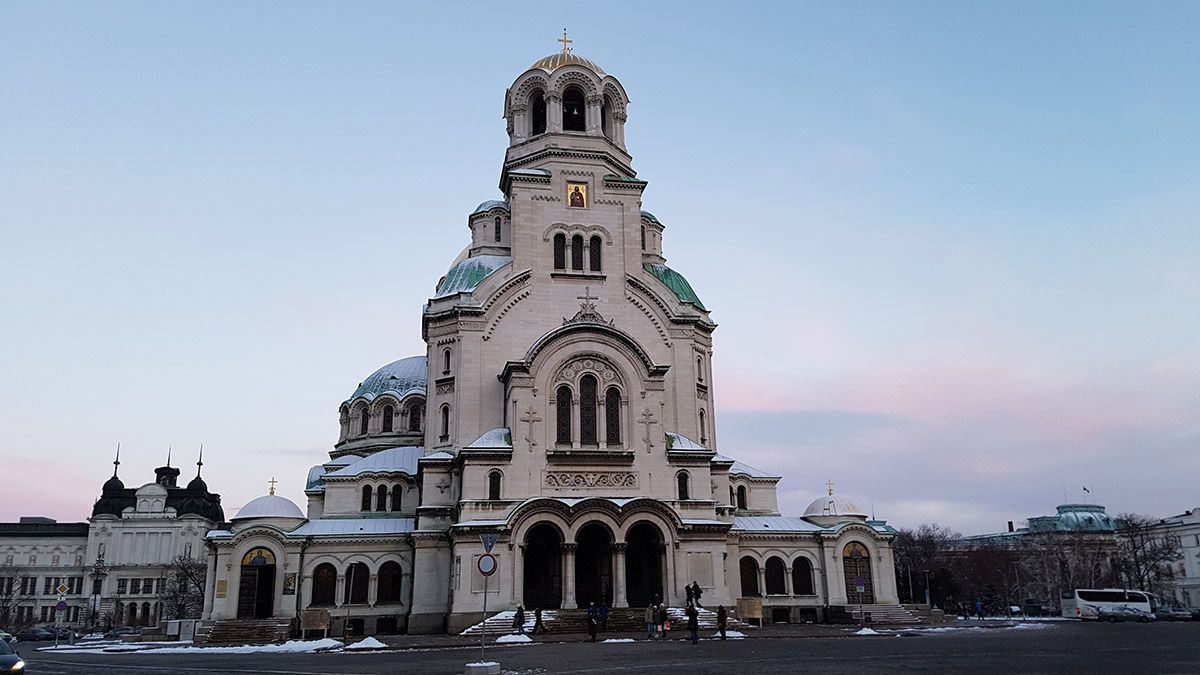 It was an impressive cathedral which left us in awe. Its gold-plated dome was partially covered with snow which made it look straight out of a fairytale. Since we were there, we decided we should enter the cathedral to have a full perspective of the magnificence of the building. The interior seemed vast – it was late in the evening and there weren't many visitors. In the dim light, the cathedral looked stunning.
A few steps away, another cathedral draw our attention. Since I've visited Russia and studied the Russian culture and religion, the russian church of St. Nicholas of Sofia got my eye with its candy-like dome. On a street nearby, we discovered a whiskey bar, Bar Caldo, with an amazing selection of different whiskey varieties where we had a drink and enjoyed the fine music before heading back to the streets. To withstand the cold and the -7 degrees outside, we tasted the traditional rakia to keep us warm!
On to the next morning, we had a cup of coffee in one of the coffee shops at Vitosha where my brother surprisingly found out that it served freddo espresso (it doesn't mind that they served him freddo cappuccino instead – at least it was cold coffee!).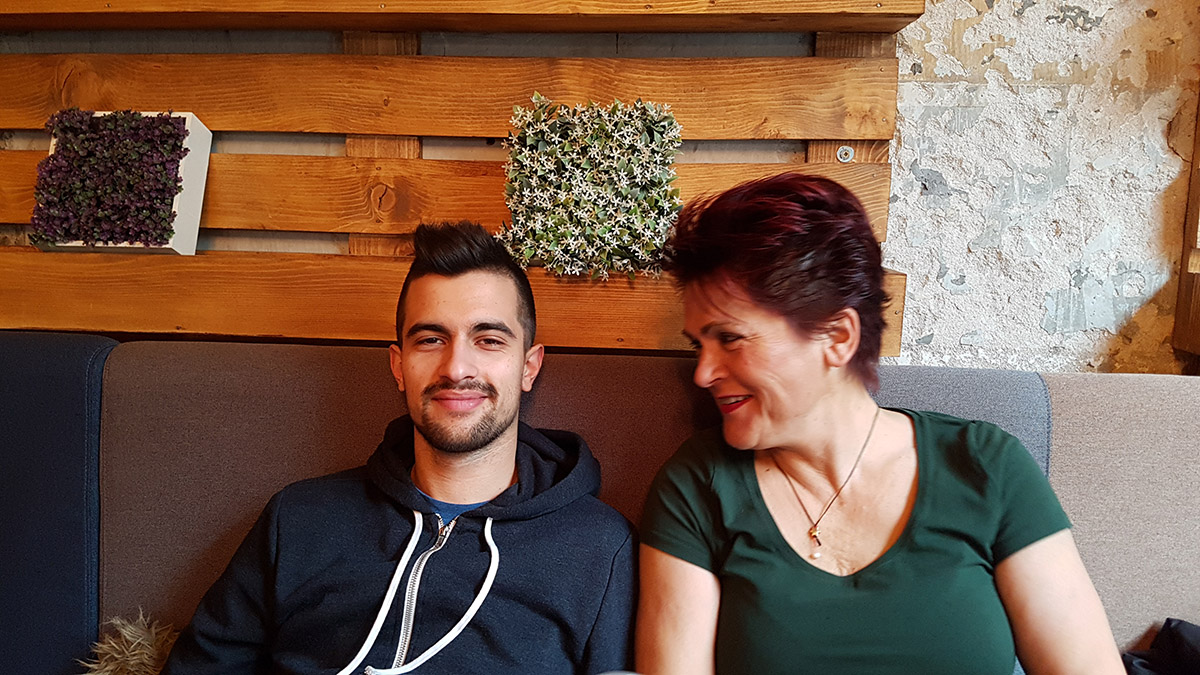 Our second day in Sofia featured a lot of walking too. There are many churches to visit and a lot of tourist attractions to see.
We headed towards the main railway station as I was dying to check out a certain steam engine found inside one of the stations (standard gauge Maffei 0-6-0T). If you're interested too, go to the Central Railway Station or alternatively, walk down the Knyaginya Maria Luiza boulevard – an hour and a half walk – and you'll see it. On your way there you'll find Lion's Bridge – it is worth a stop to take a few photos there!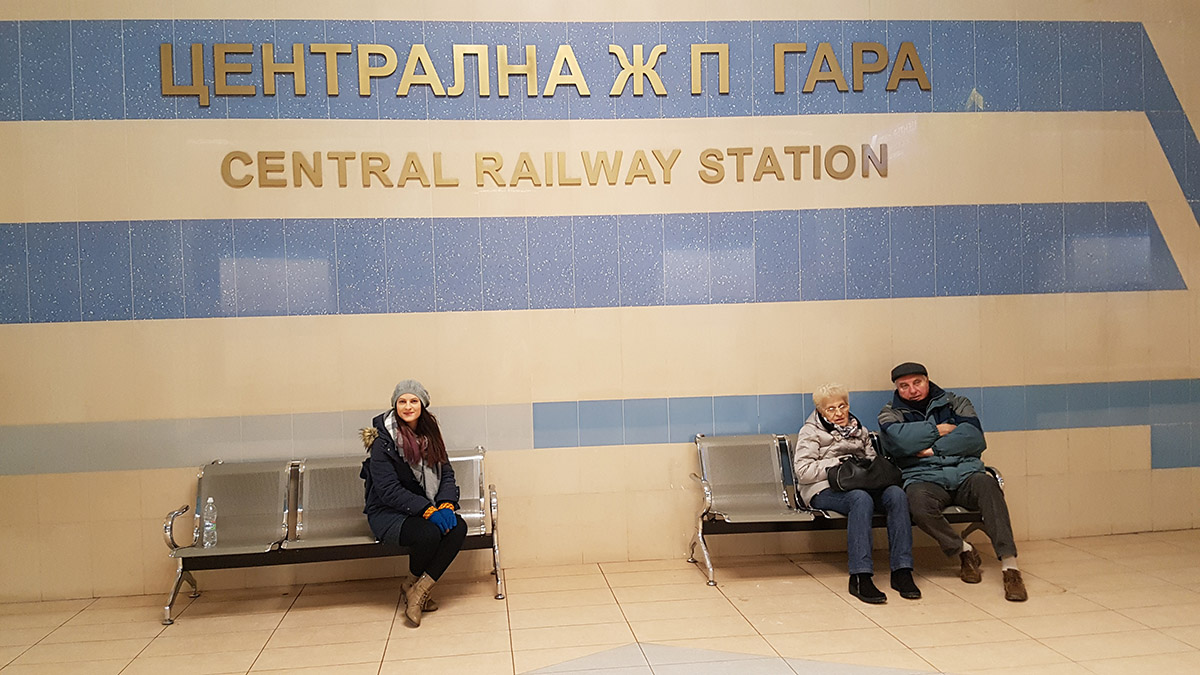 Going back to the city centre, we ran into the Sofiiska Bania – the Sofia Public Mineral Baths which are currently operating as a museum. Sofia is particuraly known for its mineral baths – you'll find hot water fountains all over the city. Locals drink hot water for its beneficial properties, so don't hesitate to do so too.
Lunch time got us at the University district of Sofia, Sredets. SInce the most exquisite taverns and bars are located therre, I have to admit this quickly became my favorite part of the city.
It's almost like the Greek district of Psyrri, although not as much touristic. Truth is, we encountered only a few tourists in this particular area and that was another big "plus" on my list. Some of the city's most artistic shops are located there, as well as, the majority of the graffiti in all Sofia. Look for Sveti Sedmochislenitsi cathedral and the Tsar Shisman road and you'll find it all!
What To See:
Besides visiting the Alexander Nevsky Cathedral, St. George Rotunda and the St. Sofai Basilica, don't forget the Sofia Synagogue – it is incredible. The city market is right next to the Synagogue, in case you're in the mood for a shopping spree and a cup of coffee where the locals usually hang out. If you're a history afficionado, on the other hand, on the Serdika station you'll be able to discover a part of the Ancient Fortress walls while if you love graffiti and art, at Ivan Vazoz 11-13, there is a mind-blowing graffiti decorating the street that will certainly amaze you.
What To Try:
Shopska salad, tarator, soups and delicious meatballs at Bistro Luybimoto (General Parensov 25) or, if you're a pasta and beer lover, try the Pizza Parma pizzeria-pub on the same street. At Vitosha 27, the cutest restaurant, Shtastliveca, serves the tastiest chicken with garlic and pita breads with rosemary. Local beers at 100 beers (Yuri Venelin 1) and for traditional rakia (similar with the Greek raki, onlywith fruitier taste) and whiskey, visit the Bar Caldo Whiskey and Friends (Rakovska 125). A dessert would be the perfect closure – you'll find great one at Nedelya (Aleksandar Stamboliyski 90).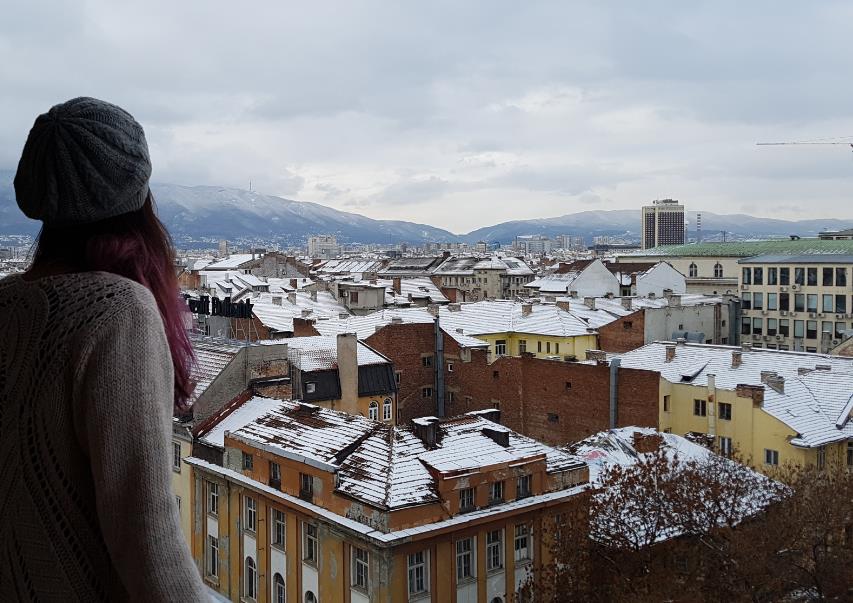 Don't Forget:
To enjoy the view from Vitosha mountain. A daily trip is a must. From the Kopitoto height you'll also admire the amazing view. If you're visitingSofia for shopping the Serdika Center is a must for you.
How to Get There:
An estimated 800km will get you from Athens to Sofia by car. From Thessaloniki, the city of Sofia is just 3.5 hours away.
Alternatively, both Aegean Airlines and Ryanair offer direct 1-hour flights to Sofia.If you choose Ryanair, remember: you should check in online beforehand and arrive at the airport at least 2 hours before your scheduled flight on Terminal 1. Τhe long line of people waiting to board doesn't offer the luxury of time to those delayed.
How to Get to the City Centre:
Taking a cab will cost you from 6 to 15 euros depending on the time of your arrival at the airport. There is also a small bus from Terminal 1 to Terminal 2 where you can take the subway – 30 minutes later you'll be at the city centre, at Serdika Station.
Have fun! And don't forget to share your impressions with me!
Comments
comments