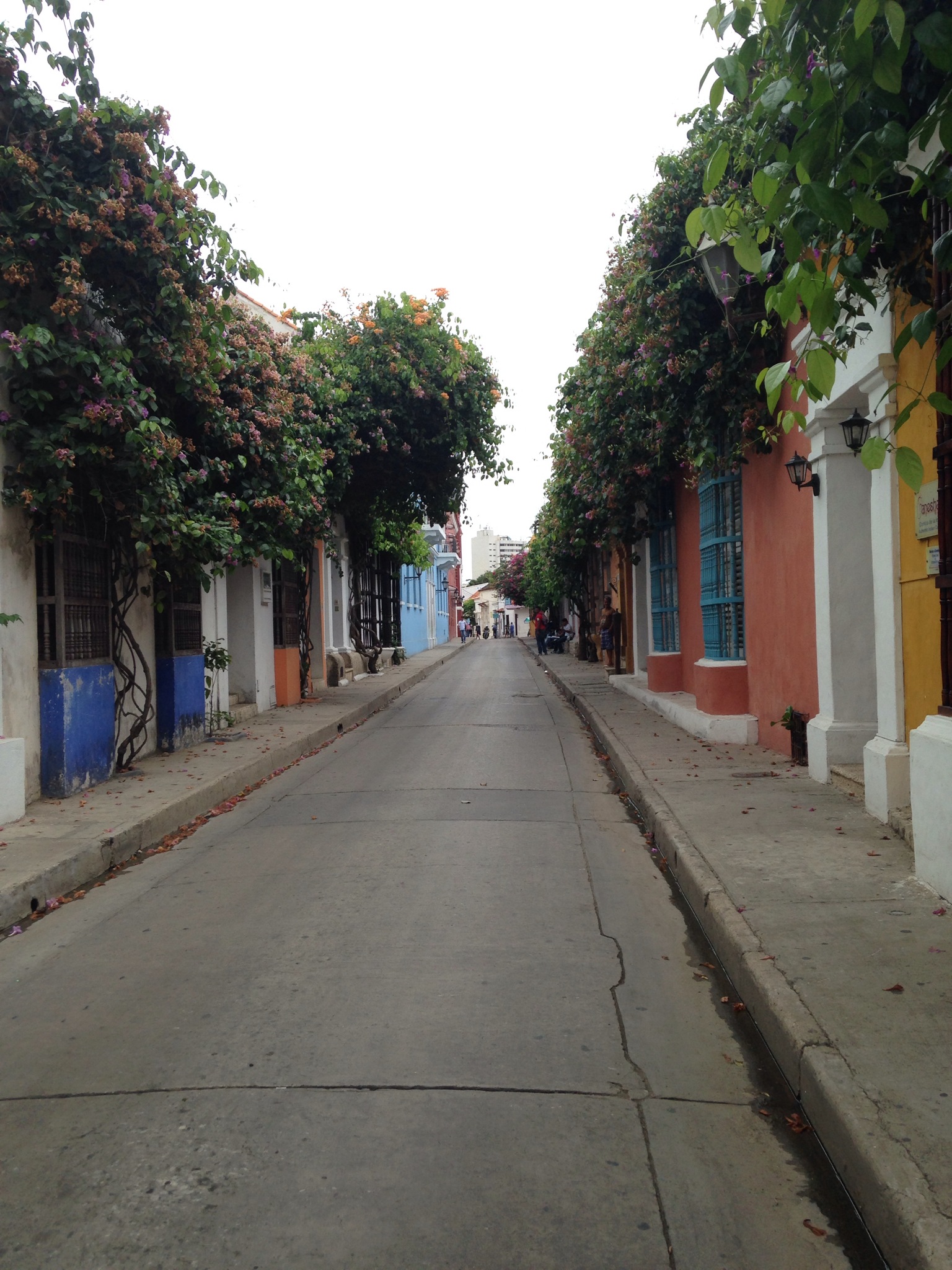 A trip to Cartagena De Indias Part I
Cartagena is the city of a thousand colors, an incredible combination of salsa, fresh fruits, coconuts and a splash of feisty Carribean character! Bienvenidos! Welcome to the city of Cartagena!
The Colombian city welcomed me with a warm embrace – so warm , I began to sweat from the moment I set foot in it. Walking became unbearable, so O. and I decided to take the bus downtown. We skipped the plethora of taxis running around like crazy and walked into the first bus a kind policeman with braces indicated us.
Strange Fact Number 1: there are no bus stops, you just stop the bus whenever you need.
Strange Fact Number 2: bus drivers follow none but their own rules meaning they stop and turn whenever they want while honking with no apparent reason. Danger of collision: 9/10.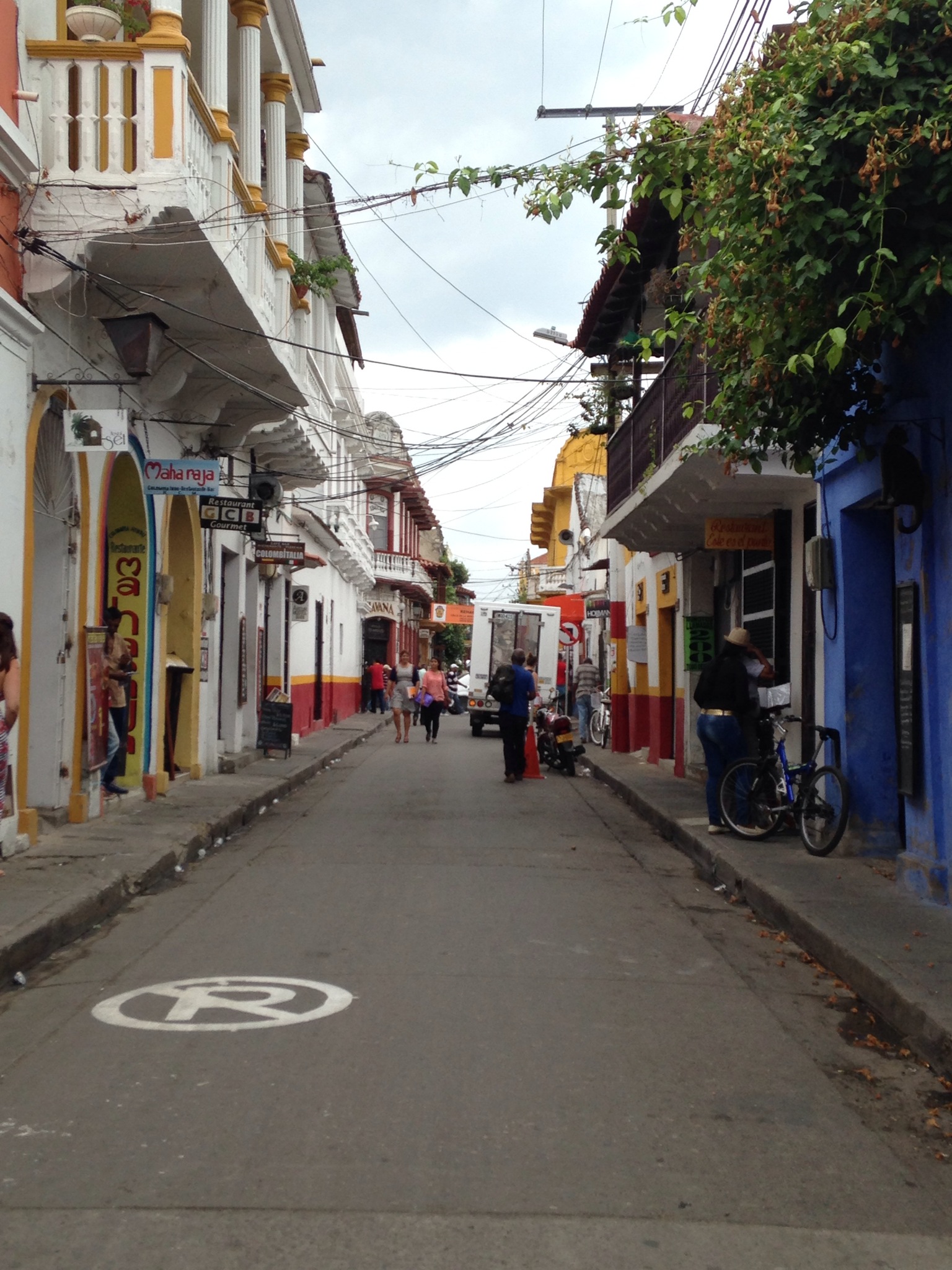 Thank god we made it alive to Media Luna street, the street where most bars and hostels are – and where our hostel, the Mystical House Hostal was. We put on our shorts and sandals and hit the road. Destination? Unknown. We had no map after all. There is no better way to explore a city than by letting it unfold its magic to you!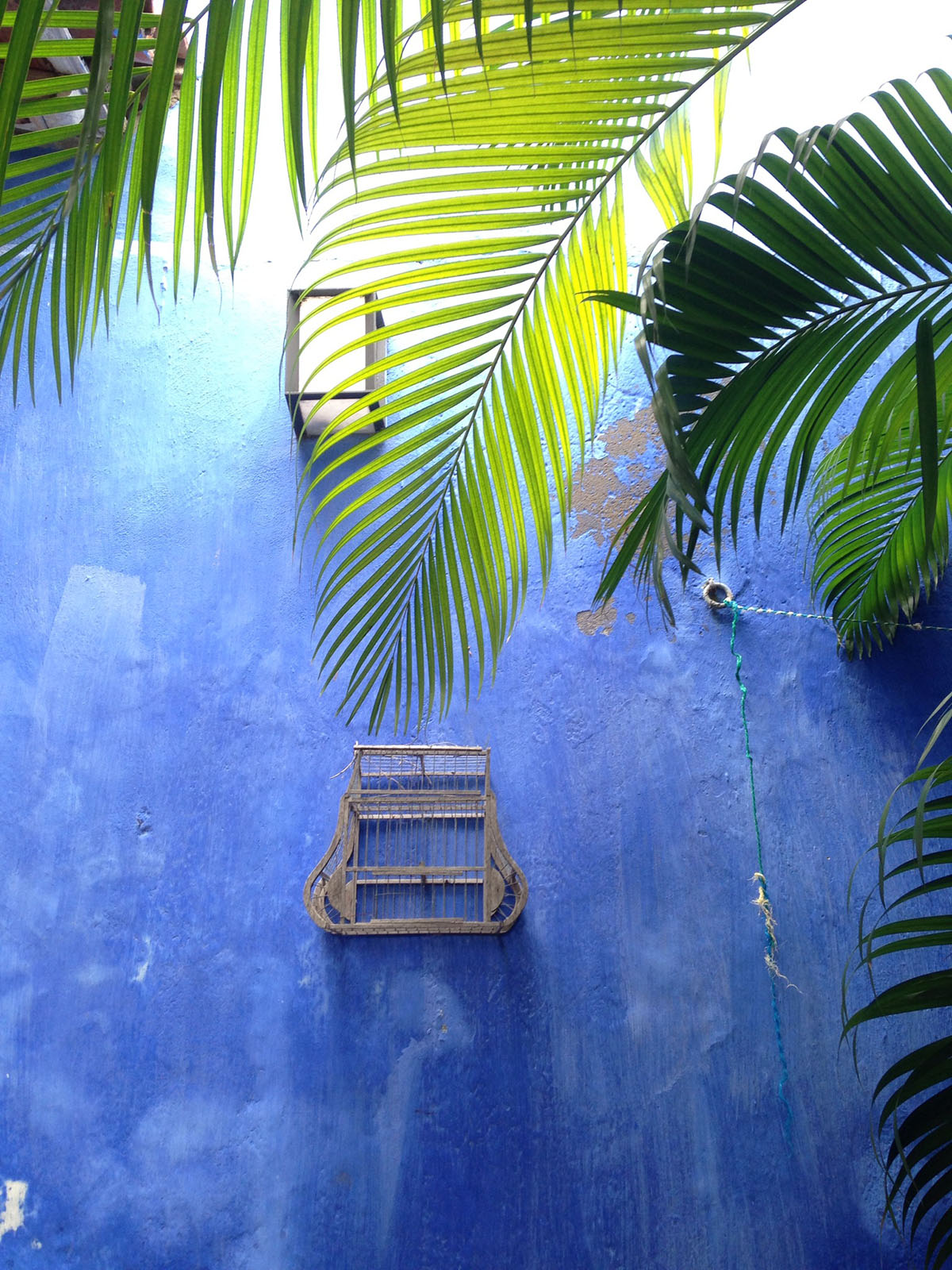 I fell for Cartagena almost instantly. Its charming colorful houses, wooden porches and cute flowers were something else. Every day, I discovered something new: happy faces, untold stories, bright smiles and the locals' wilingness to help. There was a vendor to sell you anything almost everywhere: cigarretes, a hat for the sun or even a fresh fruit salad offered by the kind ladies dressed in colorful clothes and big smiles on their faces.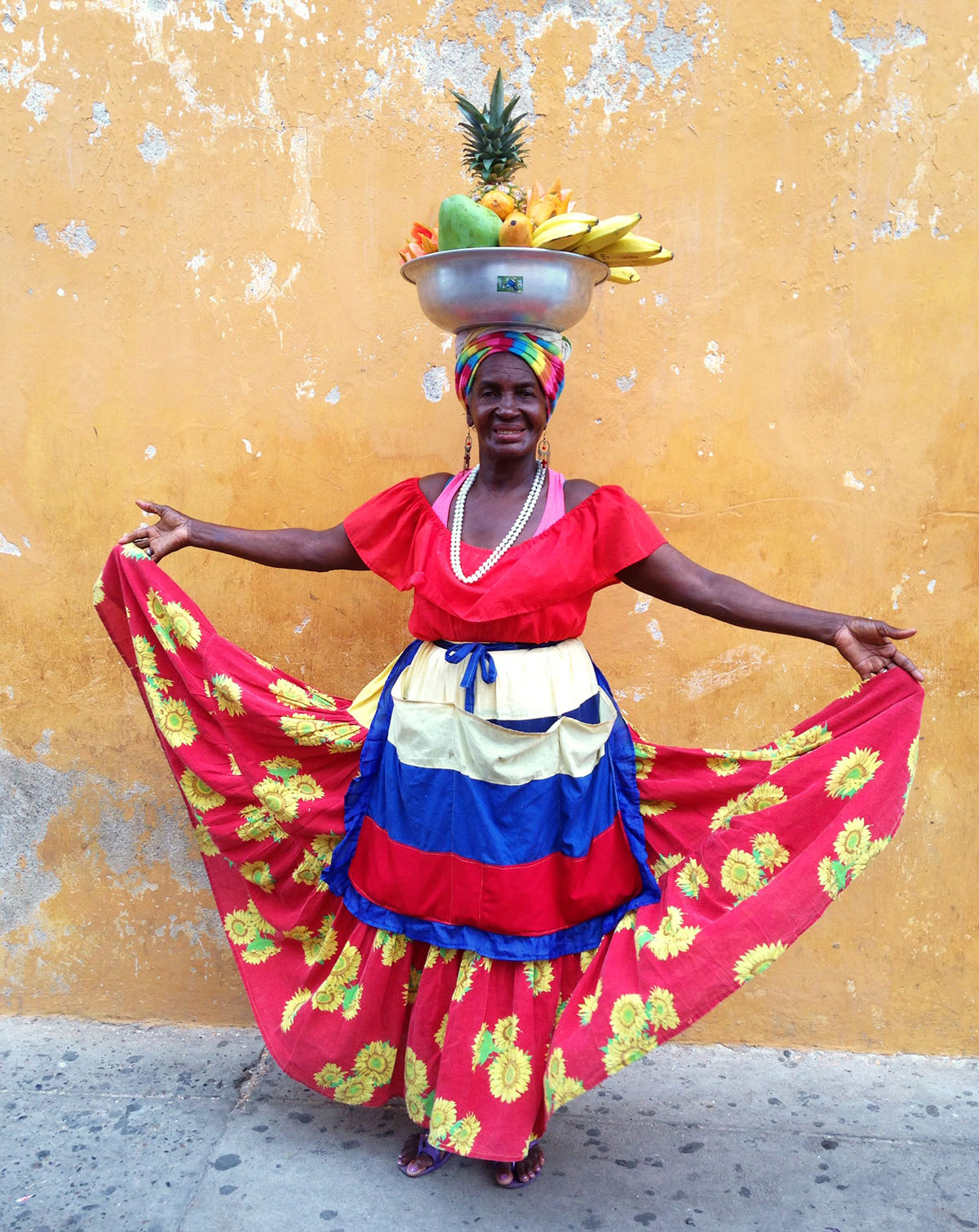 The heart of the city beats beyond the streets; it lies behind the wooden windows where most Cartagena houses have their indoor patios and traditional, heavy furnitures with the locals sitting in front of them, chatting, laughing and singing familiar songs.
The true spirit of Cartagena is out in the squares where people of all ages get their hair cut, eat coconut rice, sleep, eat gelato and sing all day long. At Plaza de Santo Domingo you'll find the lady pictured below, at Plaza Bolivar you'll have the best gelato and in Plaza de Reloj have a beer listening to salsa at Donde Fidel.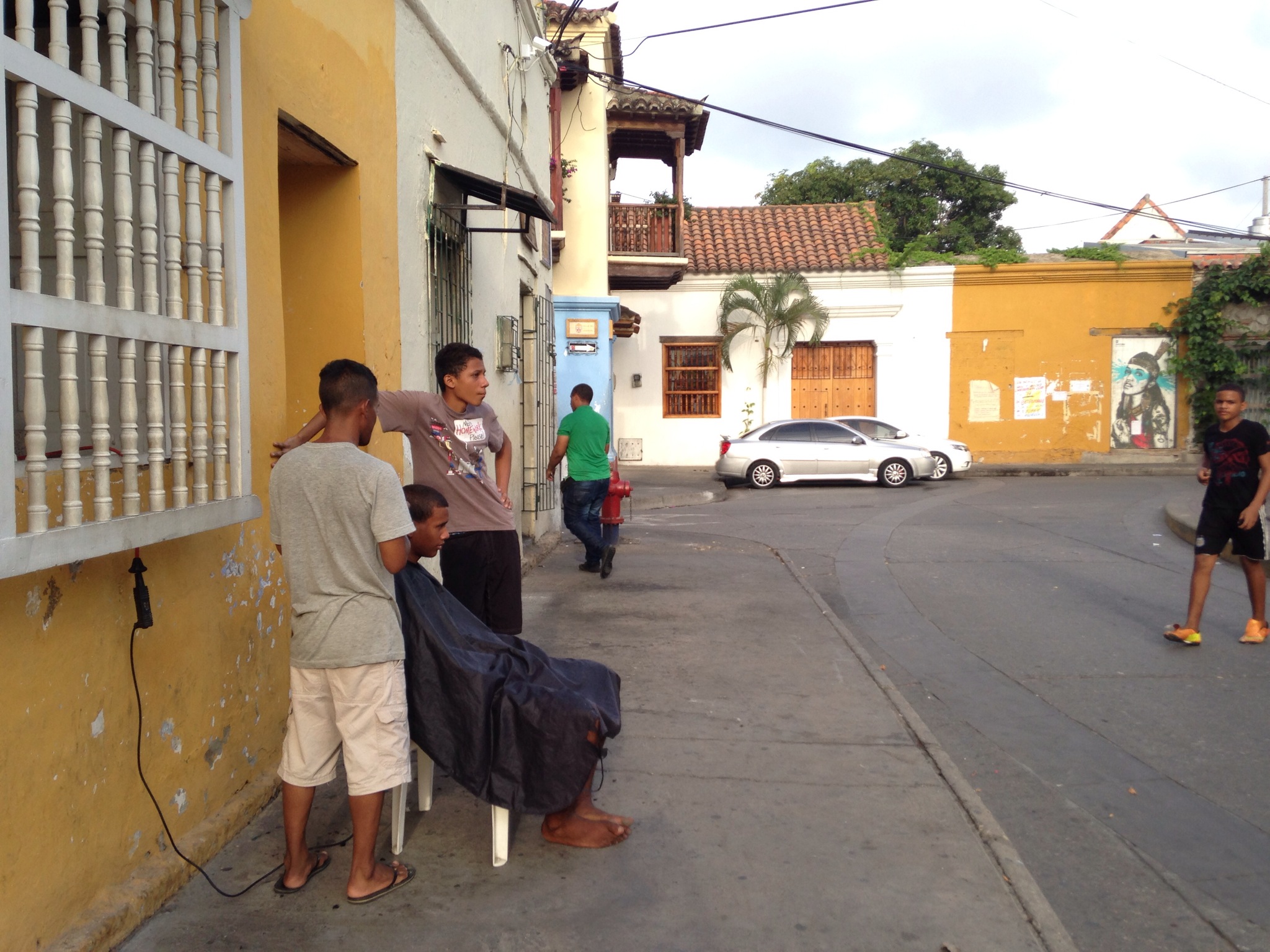 Strange Fact number 3: all beers in Cartagena cost from 79 cents to 1.5€ – a great excuse to have more than one!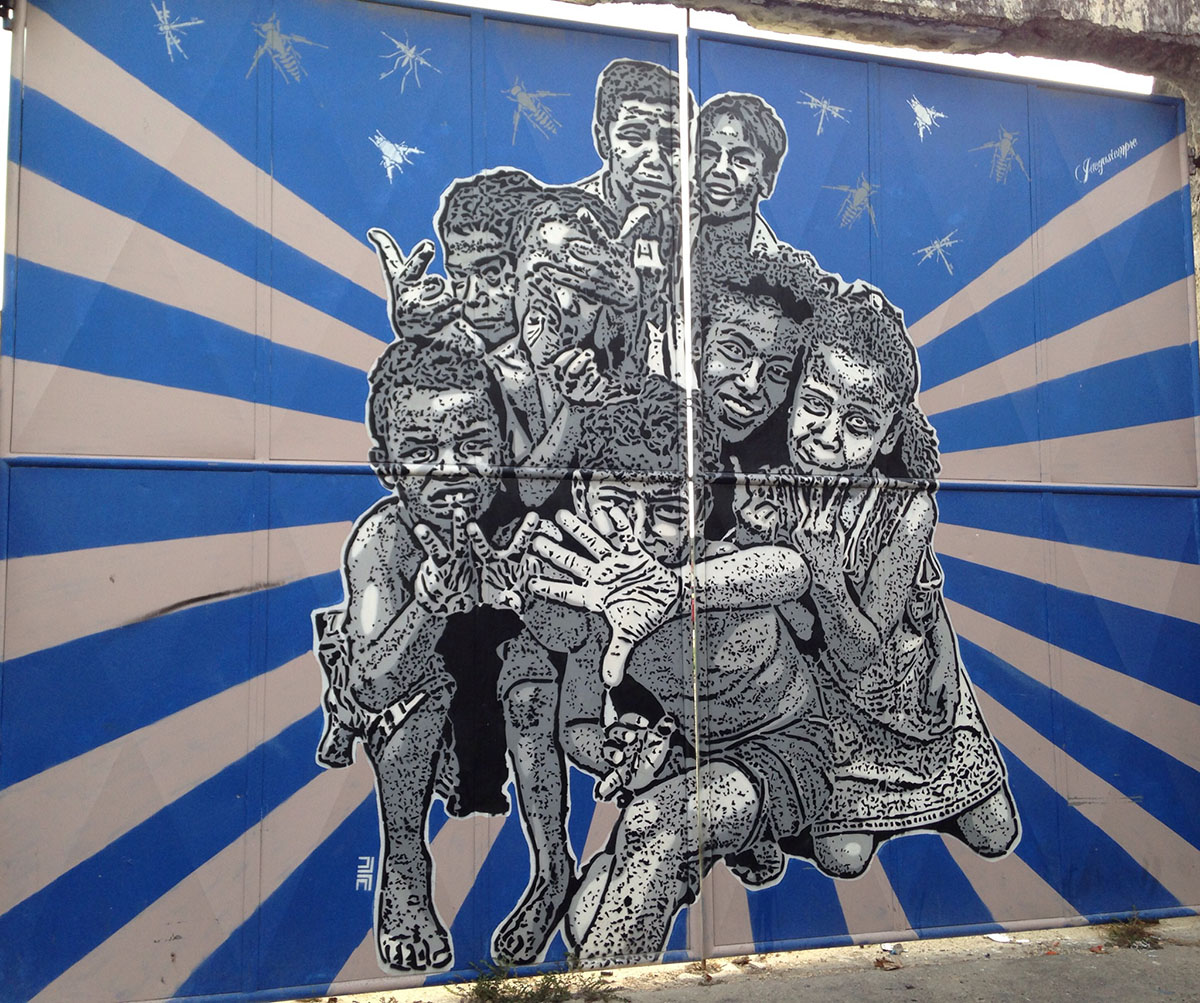 Life is relatively cheap there with 4.000 pesos being more than enough to buy you a decent breakfast – a couple of croissants and a fresh juice that is. La Esquina del Pandebono has the best fresh juices and at the little garden of gato negro you'll enjoy coffee colombiano and crepes. There are multiple panaderis if you prefer to take something to go. I recommend fresh fish with rice patacón and vegetables, limonada de coco and columbian rum for dinner!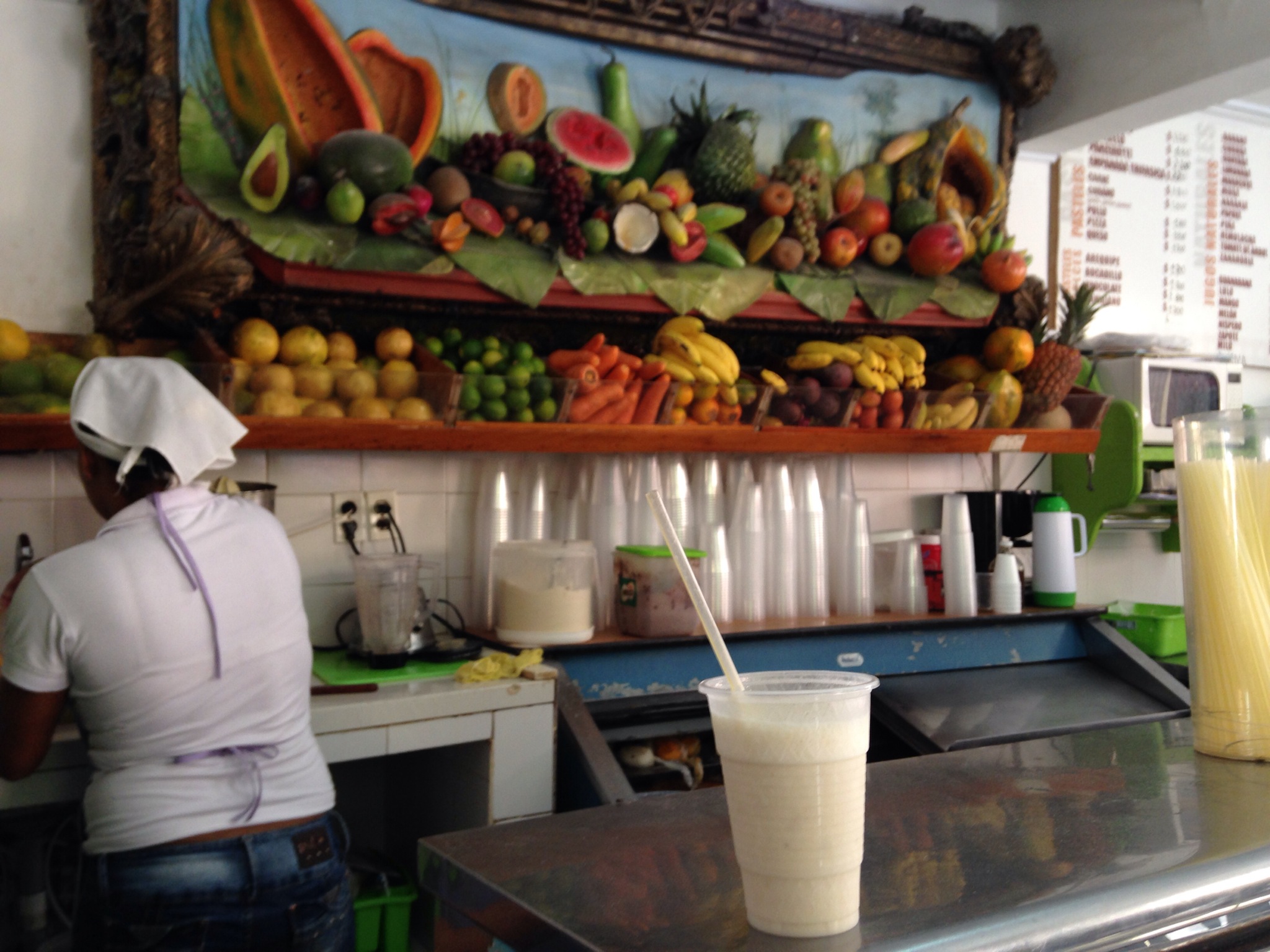 The historic old town is built between colonial walls which were built to protect the city from the pirates of the Carribean (Barbarossa and his crew not Johnny Depp!) as I was told by Cristiano, the Venezuelan owner of our hostel.
The city of Cartagena is divided in three barrios, three neighbourhoods: Getsemani which features artsy graffitis and a revolutionary spirit, San Diego with the colorful houses and blooming gardens and Centro Histórico with its trademark squares and catholic churches. The exotic blue of the Carribean Sea behind the city's walls is as dreamy as you can imagine!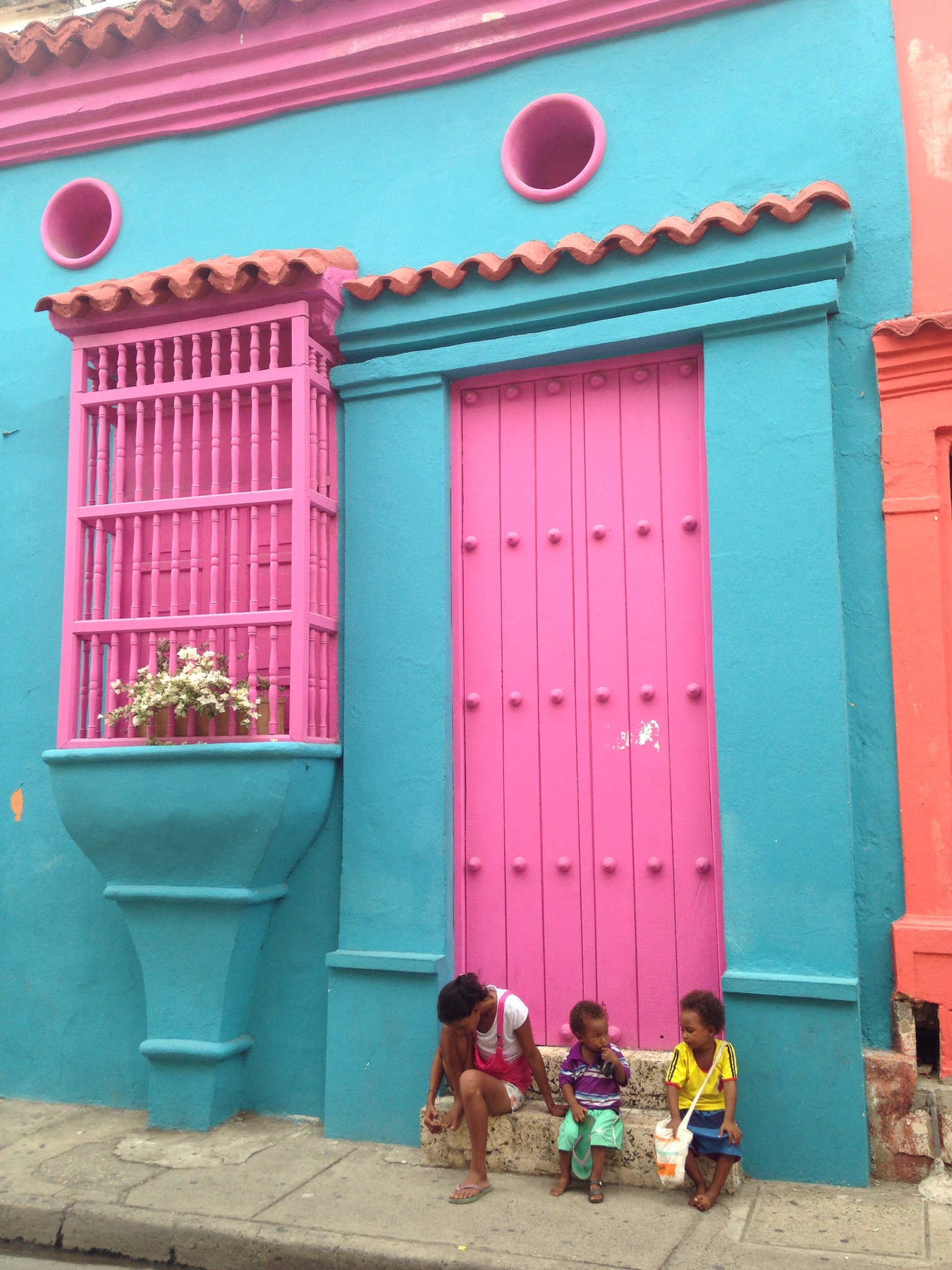 Read the second part of my trip to Cartagena, to learn more about this magical city. Vale? – Okay?
Comments
comments