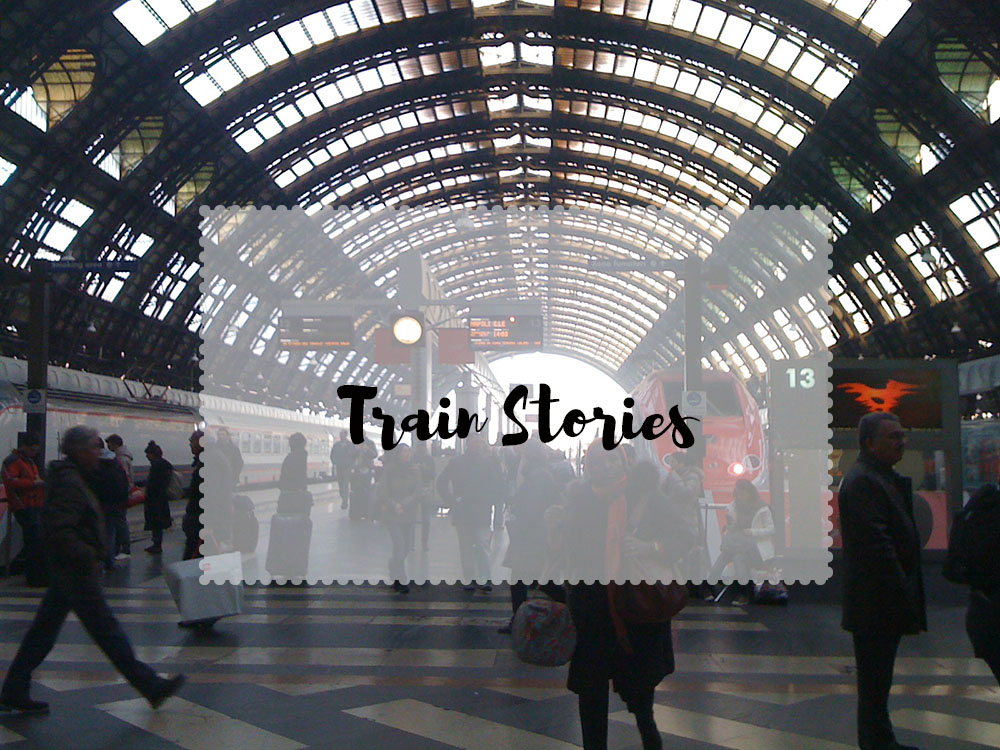 Today, I am pleased to introduce the second article of the new section entitled "my friends …the trains!" A puzzle of short stories of the experiences in the trains narrated by my friends! Because as I've already wrote in my first post: "the journey iseven funnier and more interesting  when you share it with your friends …"
Milan – Bologna, my favorite route! Few weeks ago I took the intercity train, the one that has separate cabins for six people in each wagon. It was the first time after lots of years that I was taking this type of train. I think that I was only a child since the last time that I've taken this train and in fact, being there remind me of  something really familiar but not specific, maybe I took it during a school trip, I can' t really remember!
Well, let's go back to the main plot!  I was sitting alone and…there it comes, my "carriage mates" a couple of women that asked me to stay with me in the wagon because they didnt' have a numbered seat but only a last minute ticket. So I find myself sitting between those two women and a girl, almost the same age of mine, that had slept immediately and has stayed in silence for the entire journey.
As for me, I had the perfect train traveller style as I'm always equipped with my blue/violet IPod and with a good book in order not to get bored. Between one song and the other, I discovered that those two women have gone for a daily trip to Milan with their daughters. And after some time I knew why!
Indeed, Anne had one teenage daughter and Sara (the other woman- an invented name of course) had two daughters, a teenager and a younger one . The two girls had seats in one separate carriage far from their mothers and in two days they would be back to school. I imagine that they were chatting about makeup, dresses, boys and love as they were free to talk about everything without their mums listening to them  .
The two women were also chatting when the younger girl came in to our wagon asking to stay with her mum. She was holding a big book illustrating black and white photos of a classical ballet dancer, but I could barely see his name. I didn't know this dancer, but it was amazing how this girl was looking at this book, so inspired, reading the biography with high voice and reporting the highlights of the book to her mum. After a while I've understood that this girl went to Milan probably for an audition in a ballet school, La Scala I guess. She had yet the chignon and the makeup – typical of the ballet dancers – but was also wearing sport shoes.
It was amazing how Sara was staring at her daughter, so supportive and happy for her, and while she was laughing, exclaimed proudly: "The teacher told her that it was really tough becoming a ballet dancer, but my daughter replied that of course it was,  otherwise  would everyone do that kind of dance".
I didn't spend the entire trip with the little ballet girl, but it has been a nice experience. It reminded me of me in the same age, optimistic and full of dreams…
Good luck girl, maybe in a few years you'll be the next étoile!!
As music follows words, like food and wine, if this story would be a song what it would be? Probably the soft sounds of Elisa in the song "Eppure sentire". http://www.youtube.com/watch?v=WsQ4TL0d7MQ
Claudia Ca.
has studied Communication
and Digital Media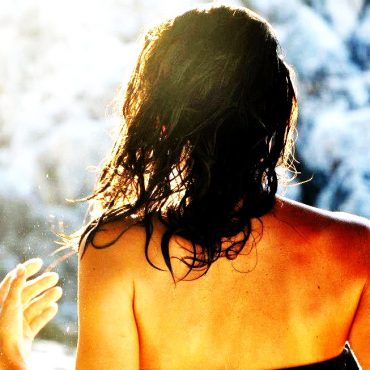 Comments
comments