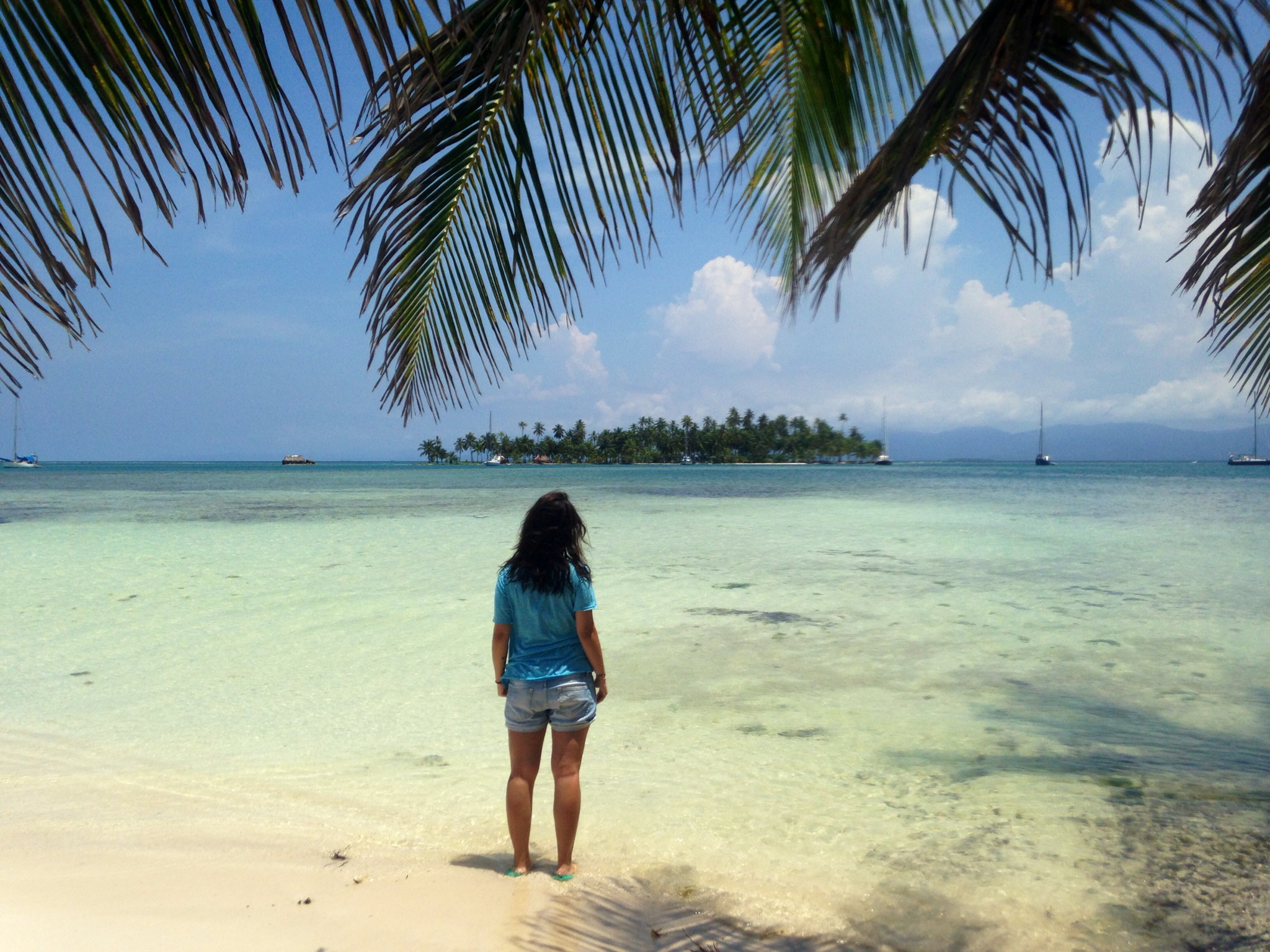 Have you heard of San Blas islands?
It is 4 in the afternoon and I am laying on a hammock wearing my bikini, taking in the amazing view of the Caribbean – the perfect timing to write my first post about my trip in Central America.
You must be read to go to sleep – I bet that you'll have to wake up early in the morning to go to work. Let me mentally travel you to this exotic part of the world- you'll like it!
It was another early start for me since I woke up at around 5am – there's an 8-hour time difference with Greece that is not easy to adjust to. That is why I usually wake up at around 4 or 5 in the morning and go to bed at 10pm every day while here in Panama.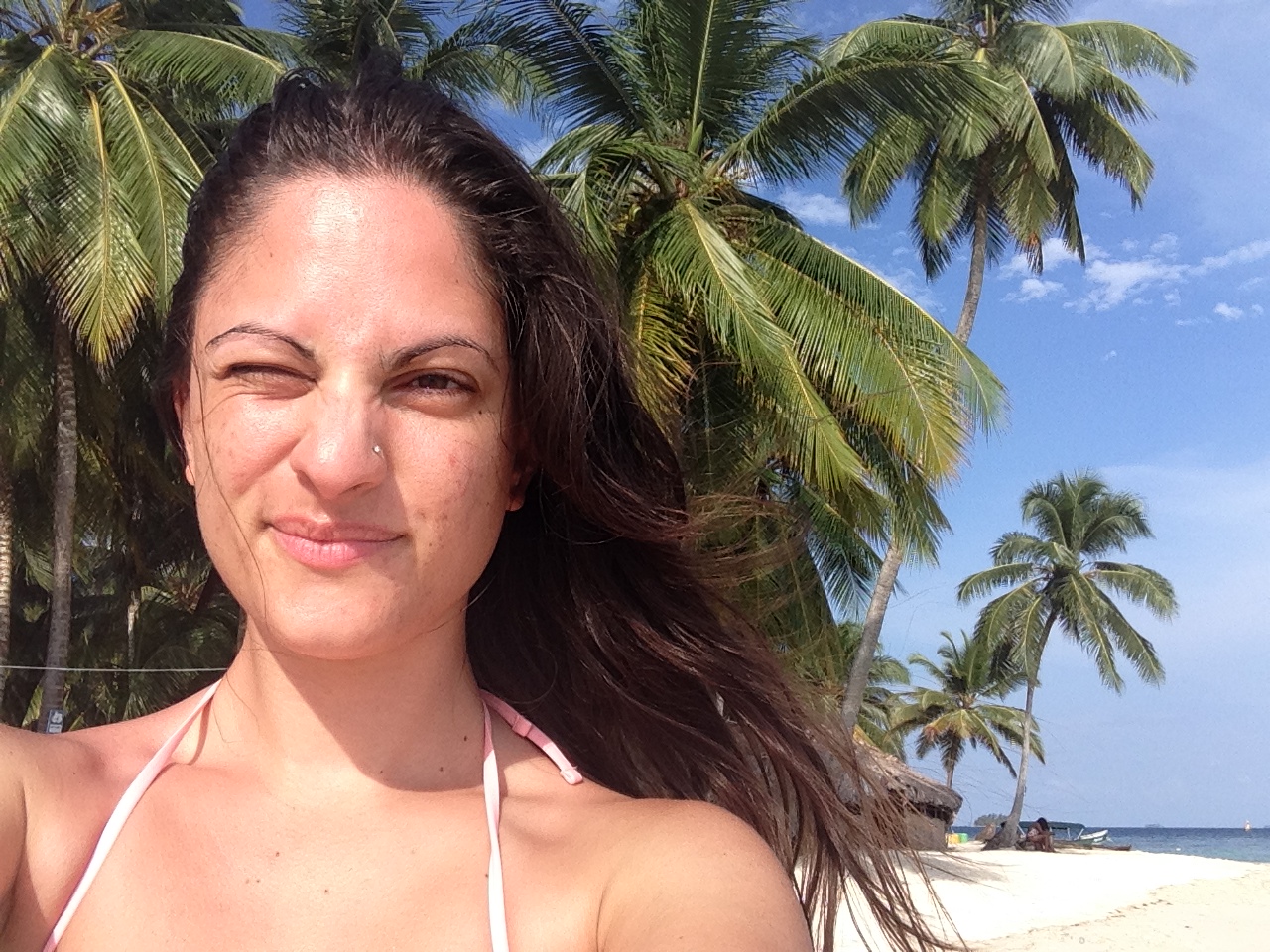 This morning, I took a short trip from Panama to San Blas Islands or Guna Yala. They are only two and a half hours away in the Carribean, consisting of a total of 365 islands and 50 municipalities.
That's what Jose – a Kuna –  told me on the way to the port to board on the boat which was going to take me to the islands.
Our guide was waiting for us at the port, Puerto de Carti. He was a rather chubby and short man who suggested that we should visit the only tavern in the area. He asked if we wanted breakfast pointing towards a plate with roasted chicken and bananas. "No, thank you – I already had breakfast!" I exclaimed.
After finishing his meal, we boarded the boat heading to the island where we would spent the night. And that's where the dream begins.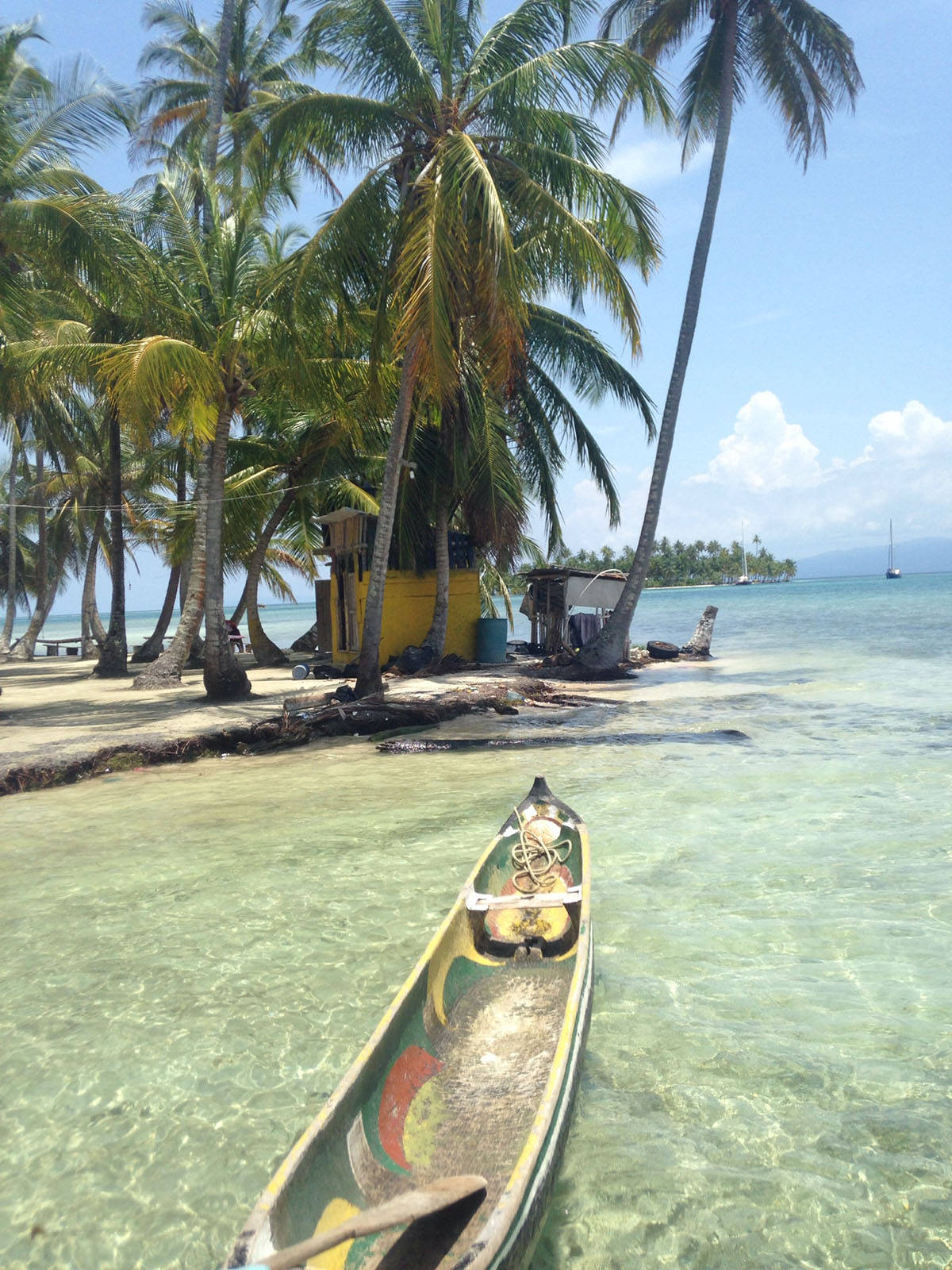 Deep blue, turquoise and green water all around us. The first cameras were out at this point to capture the dreamy scenery. When we approached the first island, we were in awe: a sandy beach with palm trees and houses made of banana leaves? That's what paradise looks like. I must be dreaming!
When I got off the boat and felt the water on my feet, I was so happy to realize that this wasn't a dream. I left the world behind, nothing existed but this exotic Caribbean paradise.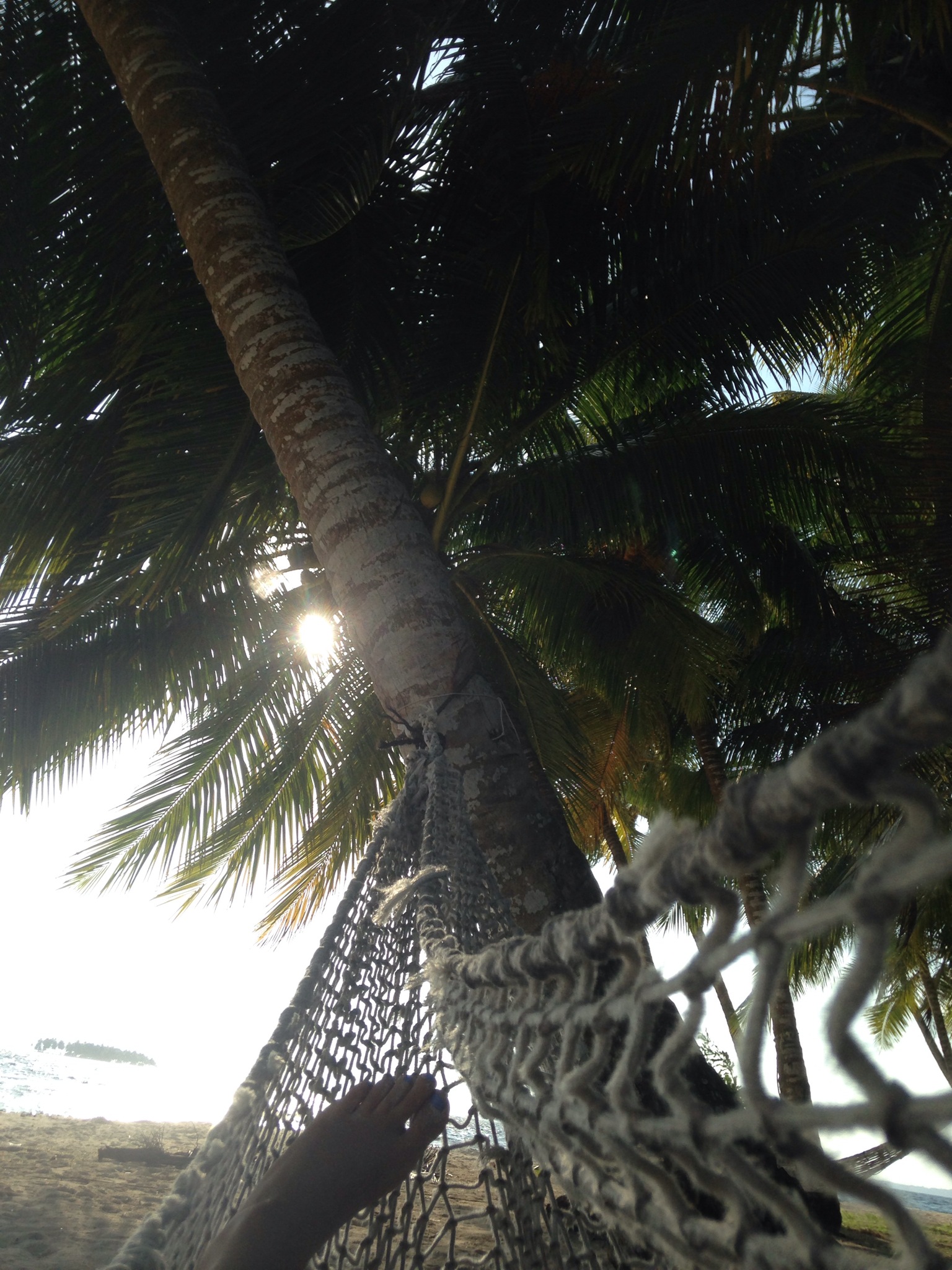 At around one at noon, it was time for lunch. Balboa beer, fish, coconut rice and roasted banana. The Kuna people don't sit with us. They sit aside, watching us eat, merely talking.
I was determined to find out more and walked a bit around the island until I found two kids – Jose and Jeronimo. They work in the island, cleaning the beach and helping the older with fishing and cooking.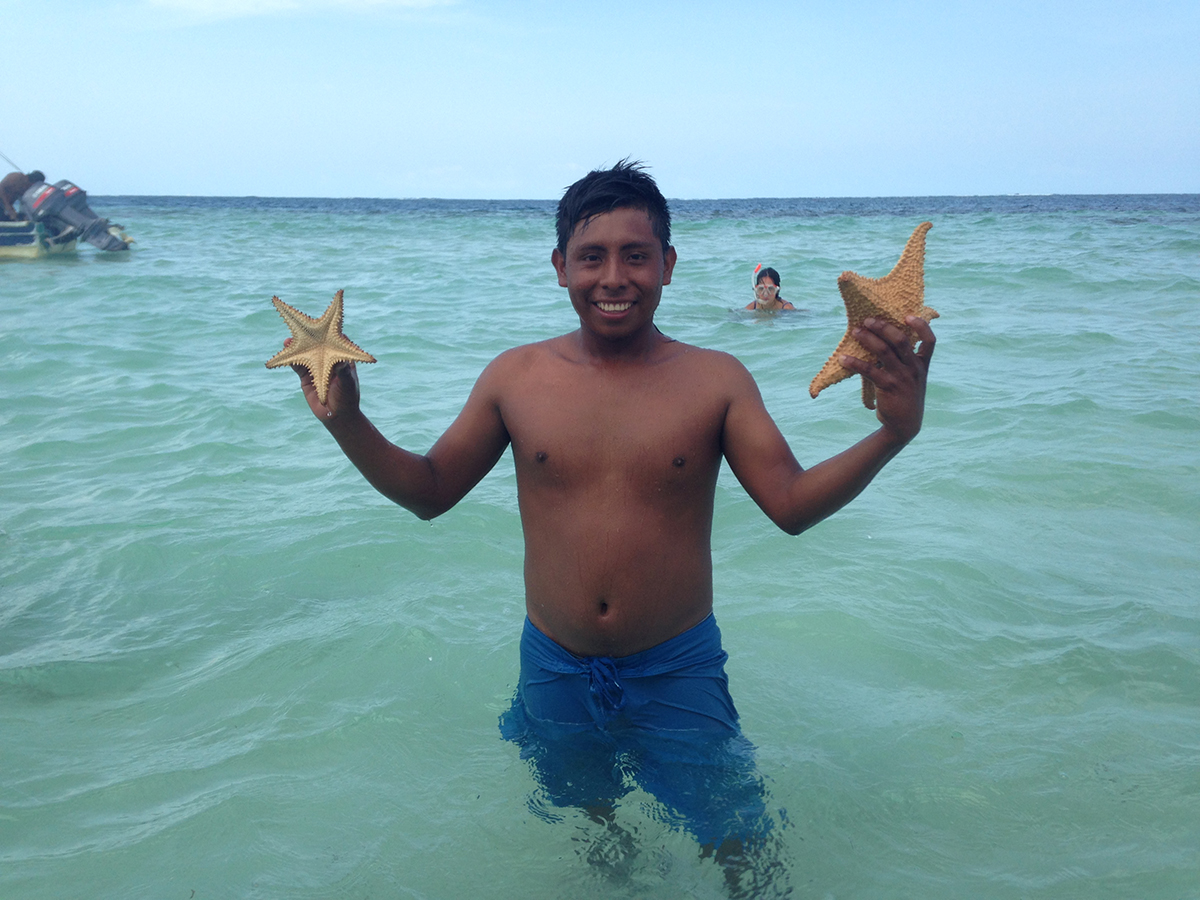 The island has a population of 9 residents, living out of tourism and the traditional colorful textile called Molas which they sell to tourists for 20 dollars.
I want to find out more about the life in San Blas but I was called back to the boat to visit a few more of the 364 islands.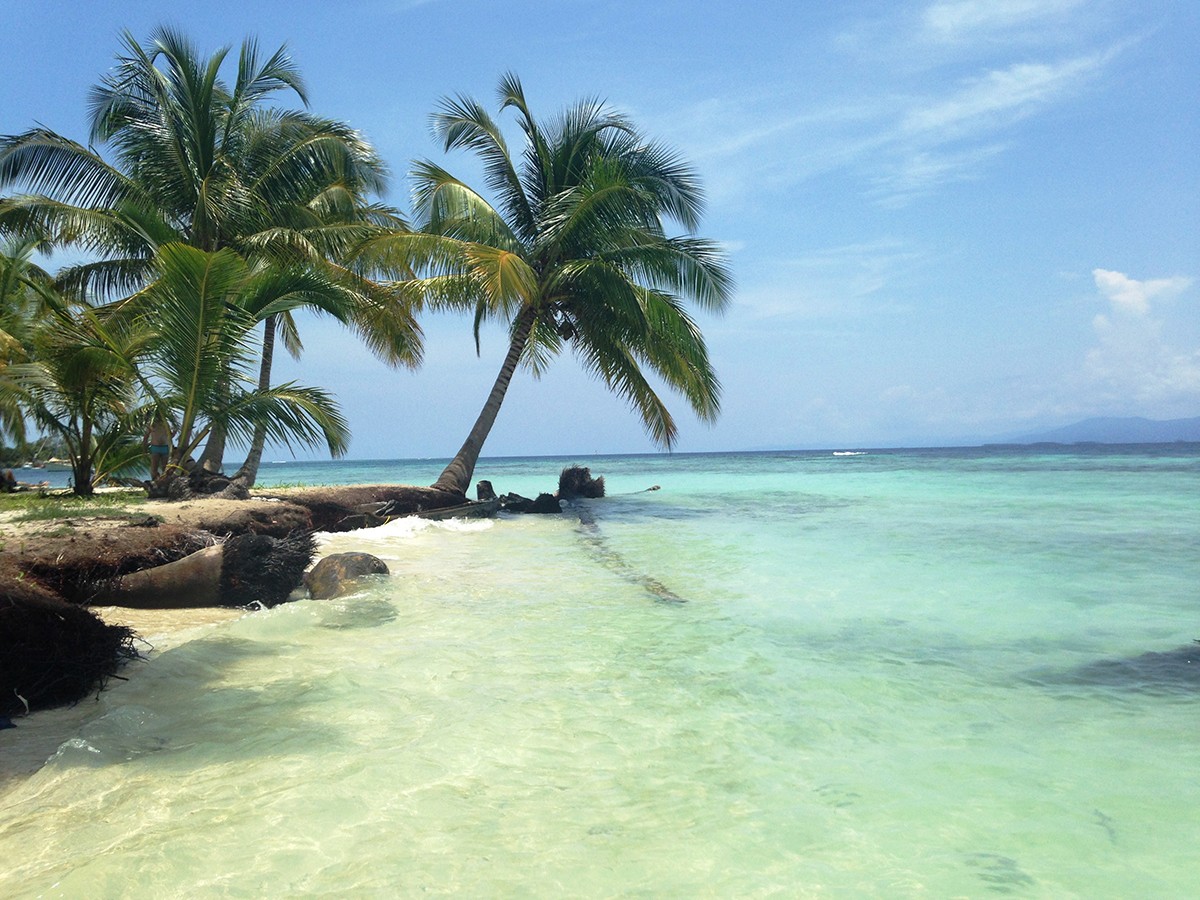 Jeronimo is yelling from the distance: 'Maria, do you have a husband?'
'I'm still young to be married' I yell back.
'No, you're too old now! Kuna get married at 12!' he answers.
I grabbed a beer to forget about that and after a dip in the ocean I barely even remember my name.
After returning to the island where we would spend the night I felt so happy, feeling in the mood to start writing. I lay on the hammock and begin. I am so relaxed, I feel like sleeping again when I hear O. shouting at me 'Don't fall asleep now and wake me up in the middle of the night again!'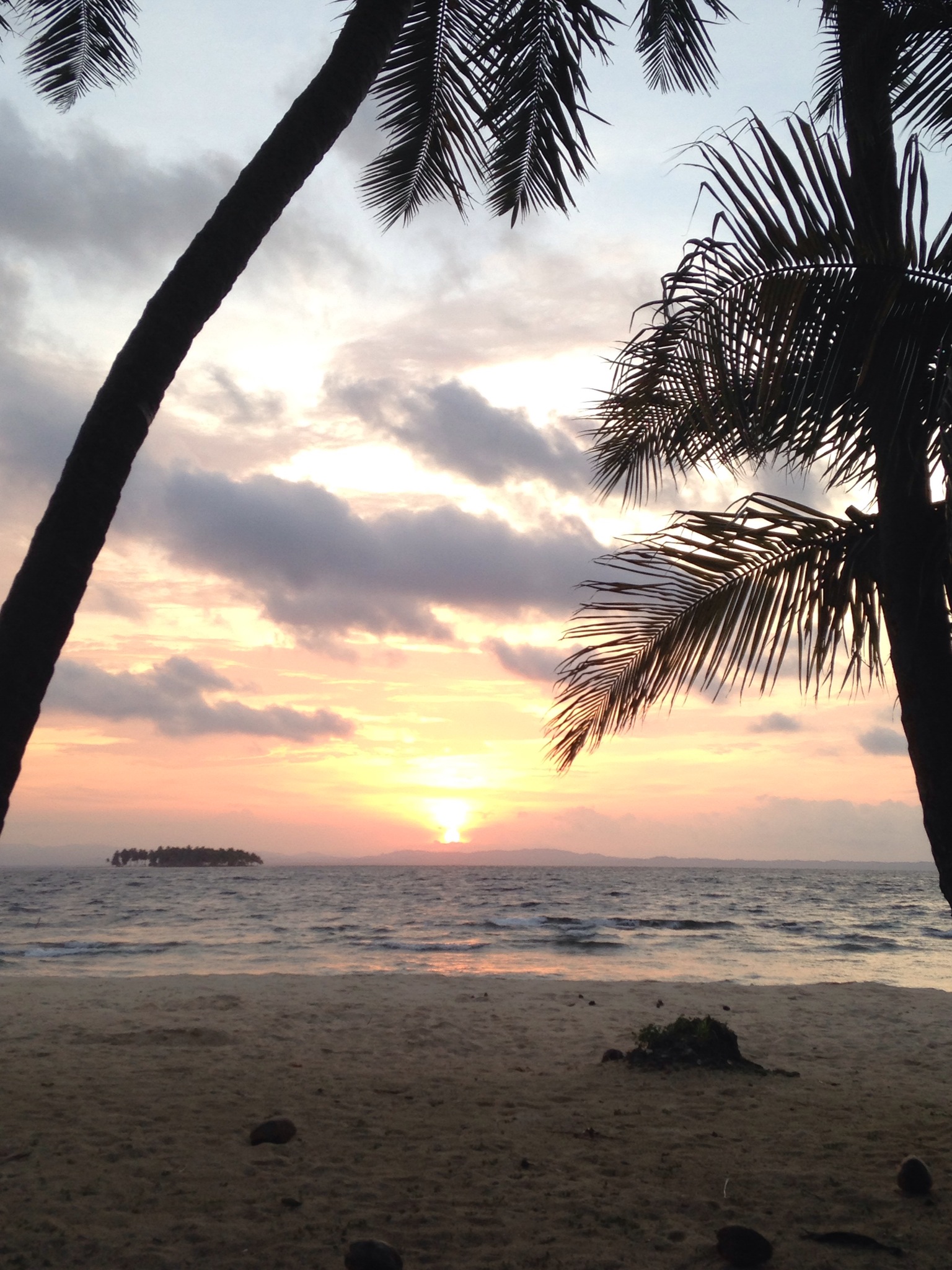 I smile and start writing again – todo bien! Everything is okay. And how can they not be when yu have more than 10 hours of doing nothing ahead you?
I'll leave you here, a roasted banana is waiting for me!
Comments
comments