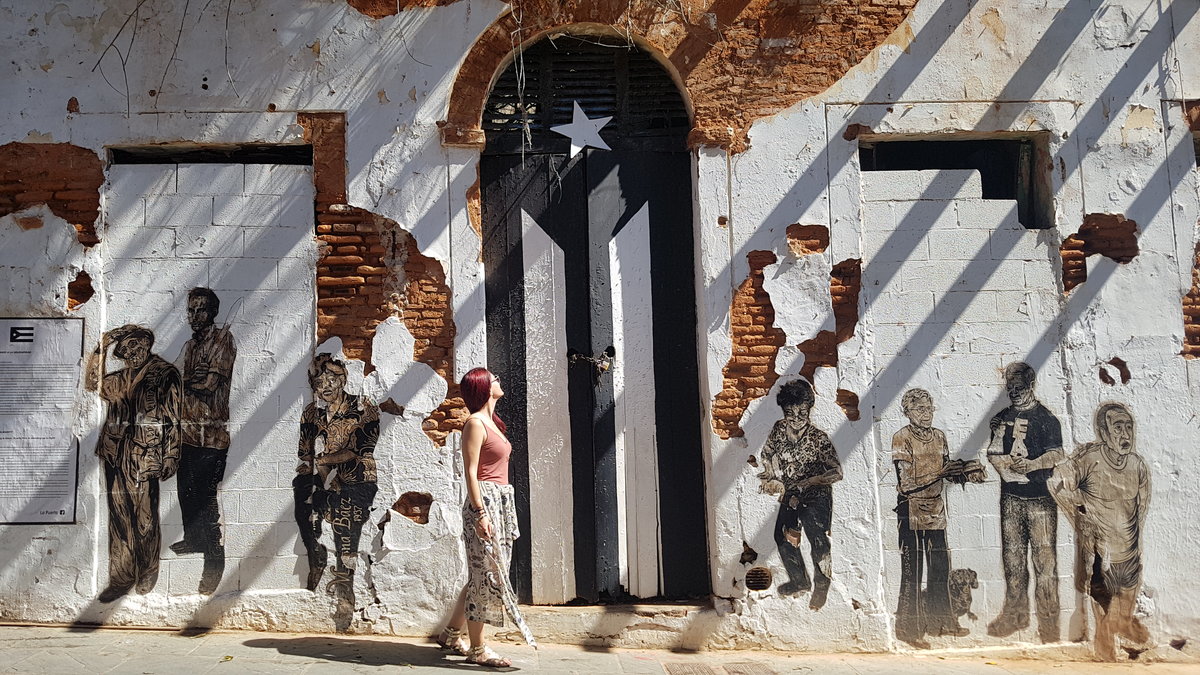 Puerto Rico, the sun-washed exotic paradise located in the northeast Caribbean Sea, next to the Dominican Republic, Cuba and Jamaica is yet to be discovered by Greece's outbound tourism with the extent of the relationships between the two countries remaining close to non-existent – except for a hit song in Greece by Vaya Con Dios: "Ay ay ay ay Puerto Rico".
Besides that, Puerto Rico has become popular over the years thanks to celebrities like Ricky Martin, Marc Anthony and Jennifer Lopez or by the 2017 song "Despacito" by the Puerto Rican singer Luis Fonsi who travelled to San Juan to film the song's videoclip.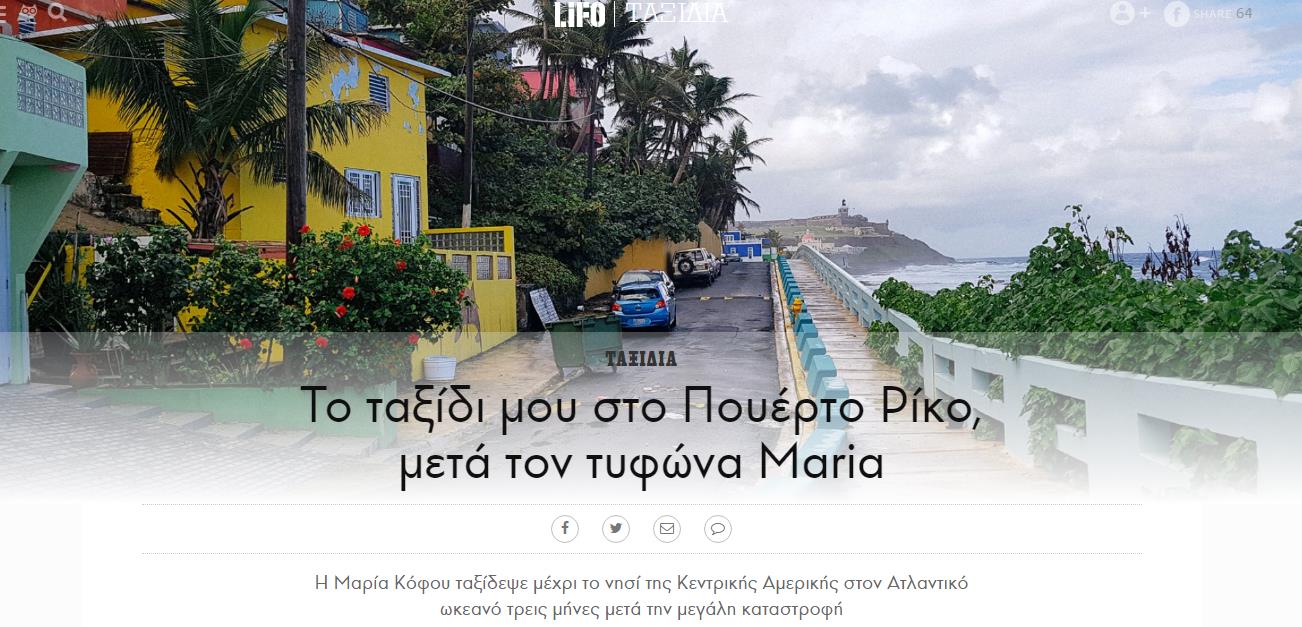 A couple of years ago, I started working on a project in collaboration with a Puerto Rican travel blogger, Arnaldo Santiago, who introduced me to the island's spirit: "Maria", he'd say, "you should visit Puerto Rico in December" and made me dream of spending Christmas in my swimsuit.
This summer, I finally booked my tickets to spend 10 days at Puerto Rico during December. Then came another Maria; Hurricane Maria. In late September, the most destructive storm and worst natural disaster on record in Puerto Rico – a catastrophic Category 4 hurricane with winds of 205km/h.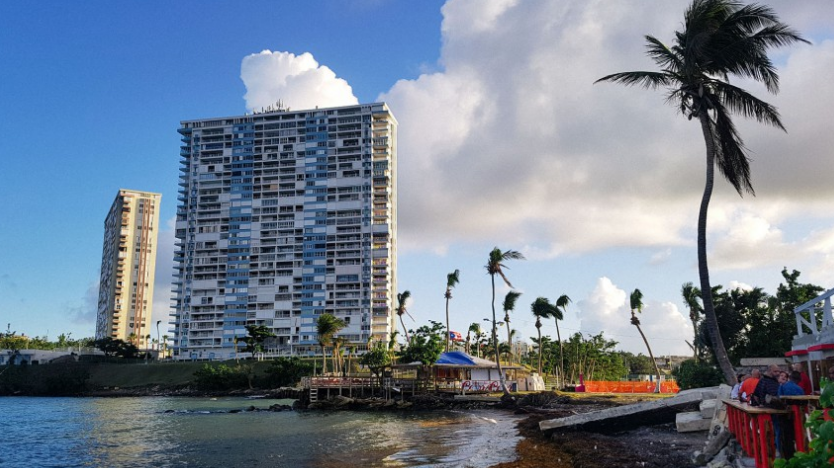 The island was utterly transformed after the hurricane hit: from an exotic paradise to a devastated, unrecognizable land. Roofs were ripped, houses utterly destroyed, bridges and streets were cut in half, rivers flooded, vegetation shredded by the violent winds, trees uprooted while the island's electrical grid was destroyed, the International Airport shut down with communication networks and water supply crippled.
The aftermath of the storm was disastrous. Friends living in Puerto Rico described the first few weeks after the hurricane hit as if they were living in a war zone. Waiting lines were an everyday reality: three hours were the minimum for transportation, two hours to get fuel from gas stations, four hours in line to the ATM, two hours to buy food and the list goes on.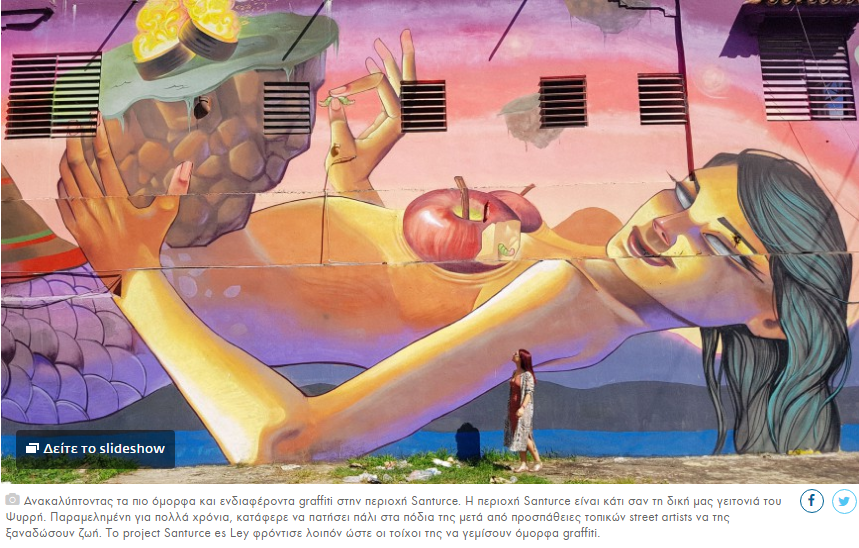 Almost two months after the hurricane hit, more than a third of the island remained in isolation without food, water or supplies due to the extensive damages in communications and the road network. The list of casualties was long and desperation was growing by the day. By the time the national airport reopened, it was too late; with unemployment skyrocketing and the tourism industry suffering irreversible damage, many Puerto Ricans fled the island for good with hopes of a better luck in the mainland.
Such was their desperation that finding ice was a god-sent gift in their eyes while shops with air-conditioning were meeting points for locals in search for a way to cool down. It's shocking how in a minute you could lose everything. How you could be praying for the essentials, standing at the end of the freeway looking for signal to reach your friends and family or for a few minutes online.
After several flight and cruise cancellations from travellers all over the world, I decided I would take the trip to Puerto Rico just three months after the storm hit the island.
The climate change was radical. 30 degrees Celsius in December is something I've never experienced before. The island appeared to have returned back to normal with a few sporadic signs of its catastrophic past here and there.
Puerto Rico is still suffering from heavy traffic jams with cars crowded in streets and freeways as many of them remain closed whilst the effects of the storm on the island's landscape, although shocking, are quickly being restored to their previous glory.
Businesses in the island are either not operating or hardly operating suffering severe shortages after the unprecented catastrophe in local agriculture. Shops that are using generators for electrical power don't have standard operating hours and calling to places of interest you would like to visit is mandatory to find out if they are actually working or not.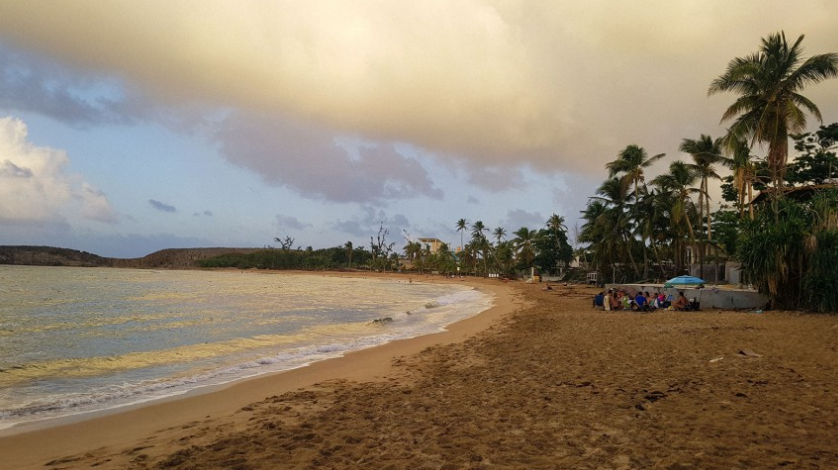 The island is still on a reconstruction and rebuild mode after almost three months. Puerto Ricans define it as starting from zero: "Puerto Rico se levanta, un dia a la vez" – "We're slowly going back to normal one day at a time after reaching point zero" they all agreed.
During my 10-day stay in Puerto Rico, I felt the inner strength of the island and its dedicated people. They were all striving for the best, quickly restoring the land's infrastructure and reputation once and for all.
It was a strange amalgam of emotions: one day I was swimming in crystal clear waters and the other I would come across the closed Yunque rainforest or a closed due to pollution beach and bars I've had in my to-do list that weren't there anymore.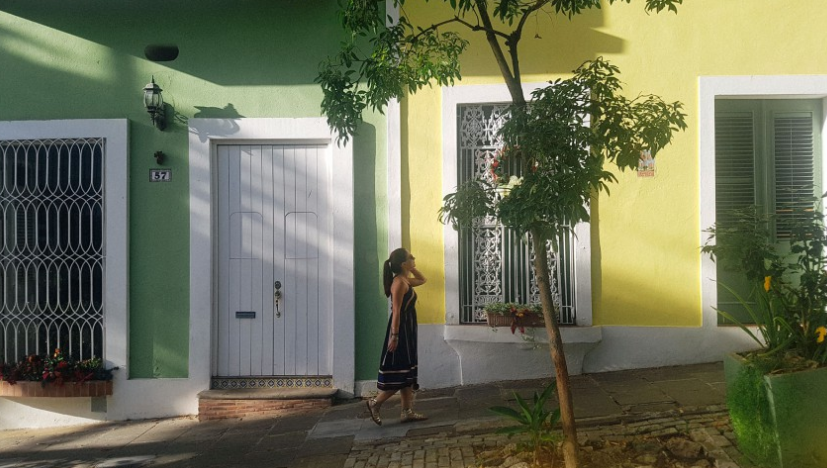 El "corazón Caribeño", the Caribbean heart and spirit is still strong and life goes on in Puerto Rico. This Christmas I had one of the most exciting holidays ever – the Puerto Rican way! I stayed with friends and their families and experienced all the traditional Christma's Εve preparations with groups of people singing, dancing, eating pasteles and drinking traditional homemade drinks like Pitorro with almonds and coconut. The Puerto Rican version of carolling "Las Parrandas" are group of friends that show up at houses singing traditional Christmas songs, dancing and playing instruments. The party continues as they take a member of the family to join them from each house they visit. BY the end of the night, the initial group of 3-4 friends is a crowd of 20-30 people at the last house where they have dinner and part.
I'm back in Greece now and I can certainly say that this trip was the highlight of 2017 for me. It didn't go exactly as planned but it was definitely a life-changing experience and one of the most valuable lessons I've learned the years I'm travelling.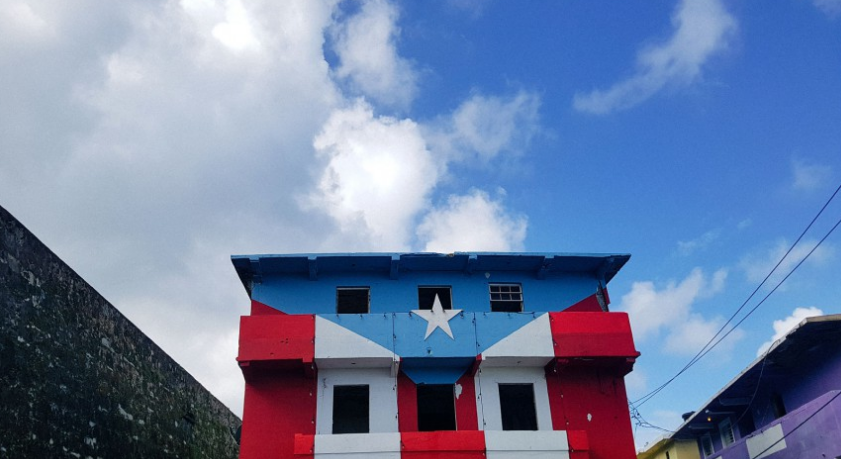 What I realised was that unpredictable events and catastrophic situations are part of life – whether that is a single trip or the everyday life and future of an entire nation. The best way to overcome hardships and tragedies in life is to embrace them and move forward with a positive attitude and a believing heart. Puerto Rico is proof that life goes on – in spite of everything.
https://www.facebook.com/tstoriesfmworld/videos/1542017905906498/
8 interesting facts about "post- Maria" Puerto Rico
1. 90% of the island was utterly destroyed during the hurricane and has to be rebuild.
2. Electrical power hasn't been restored in many villages more than three months after the hurricane.
3. Many of the island's beaches are still not accessible to the public due  to water contamination.
4. Puerto Ricans refer to their life as "pre-hurricane" and "post-hurricane".
5. Ιce, water and electricity are basic essentials after the storm.
6. Shortages in many agricultural products cause problems to restaurants.
7. The sound of power generators was the only sound heard in the island after the hurricane.
8. Life goes on… and Puerto Ricans celebrate life with fiestas – like Las Fiestas de la Calle de San Sebastian that are taking place in late January.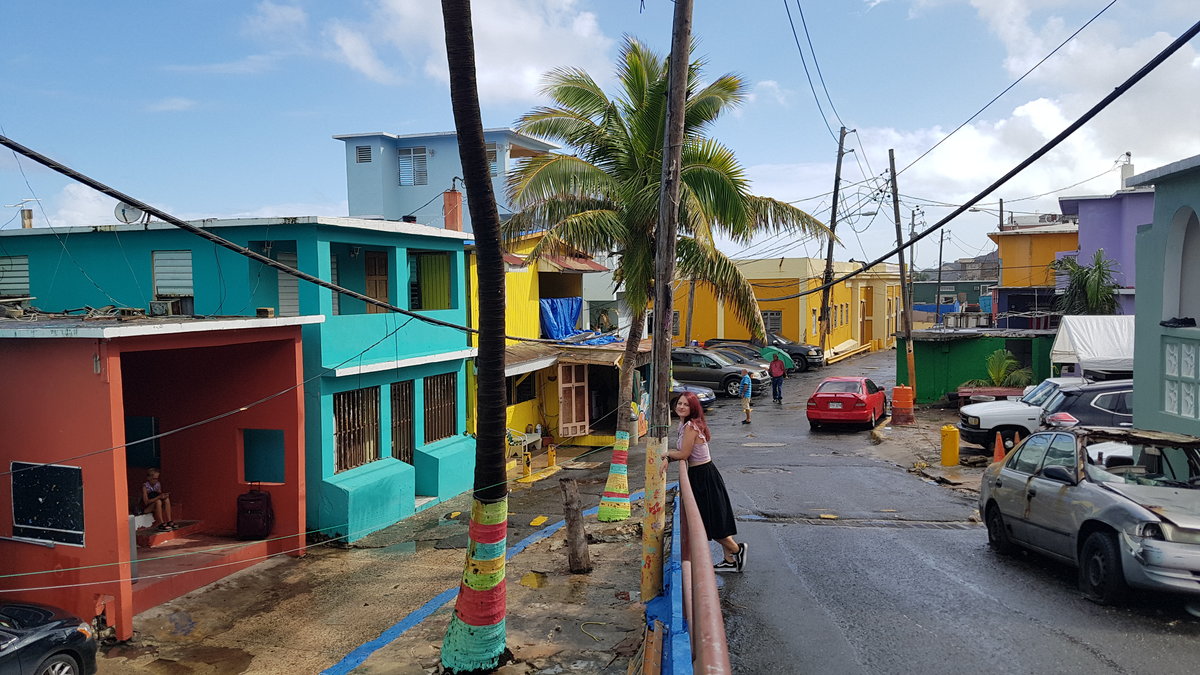 P.S: Mi querido Puerto Rico gracias por esta leccion de vida y de fuerza … Hasta pronto!
Here you can find my article published on LIFO mag in greek language
Comments
comments