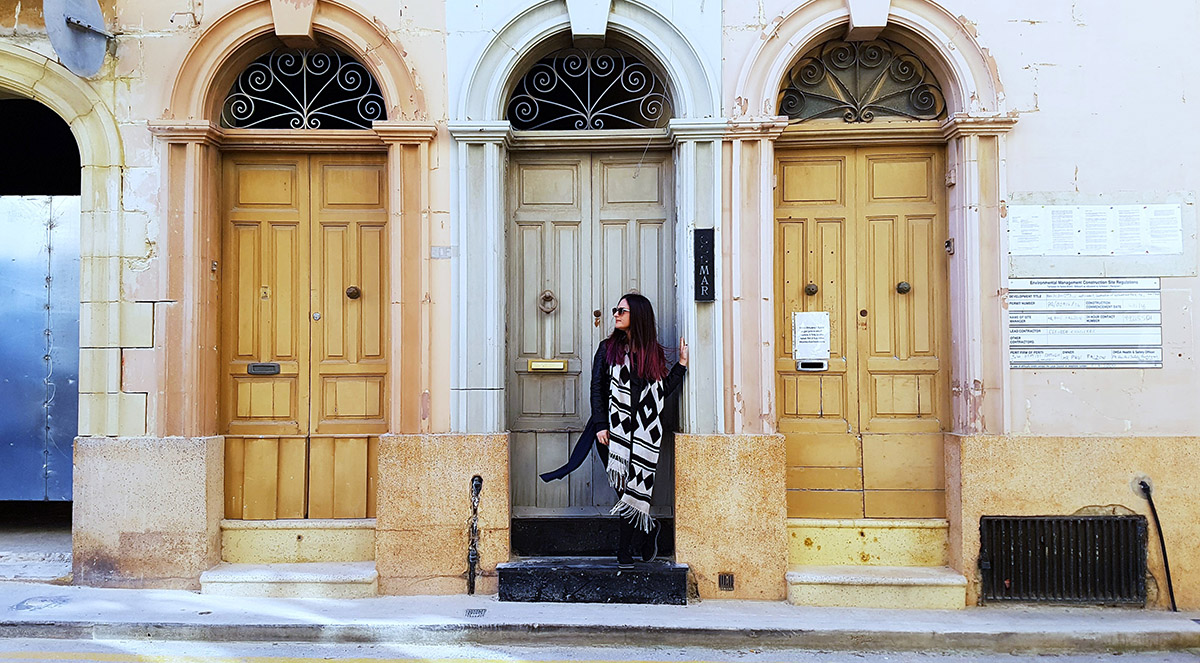 What to do and see in Malta and Gozo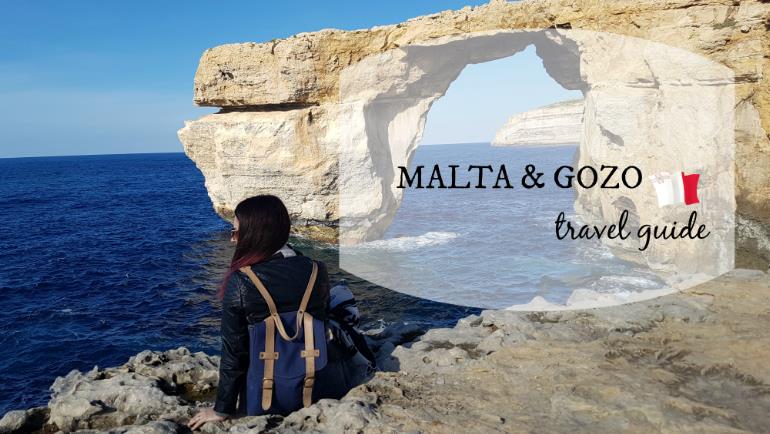 Malta came into my life long before I set foot on the island. My boyfriend of the time had moved to Malta to take English lessons – it is a far better destination for young Italians to learn English than the UK thanks to its close proximity to Italy and the great weather.
Four years later, it was my turn to visit Malta. By visiting the island during Christmas, I saved on tickets, accommodation and a lot of quality time that I spent exploring rather than waiting in lines.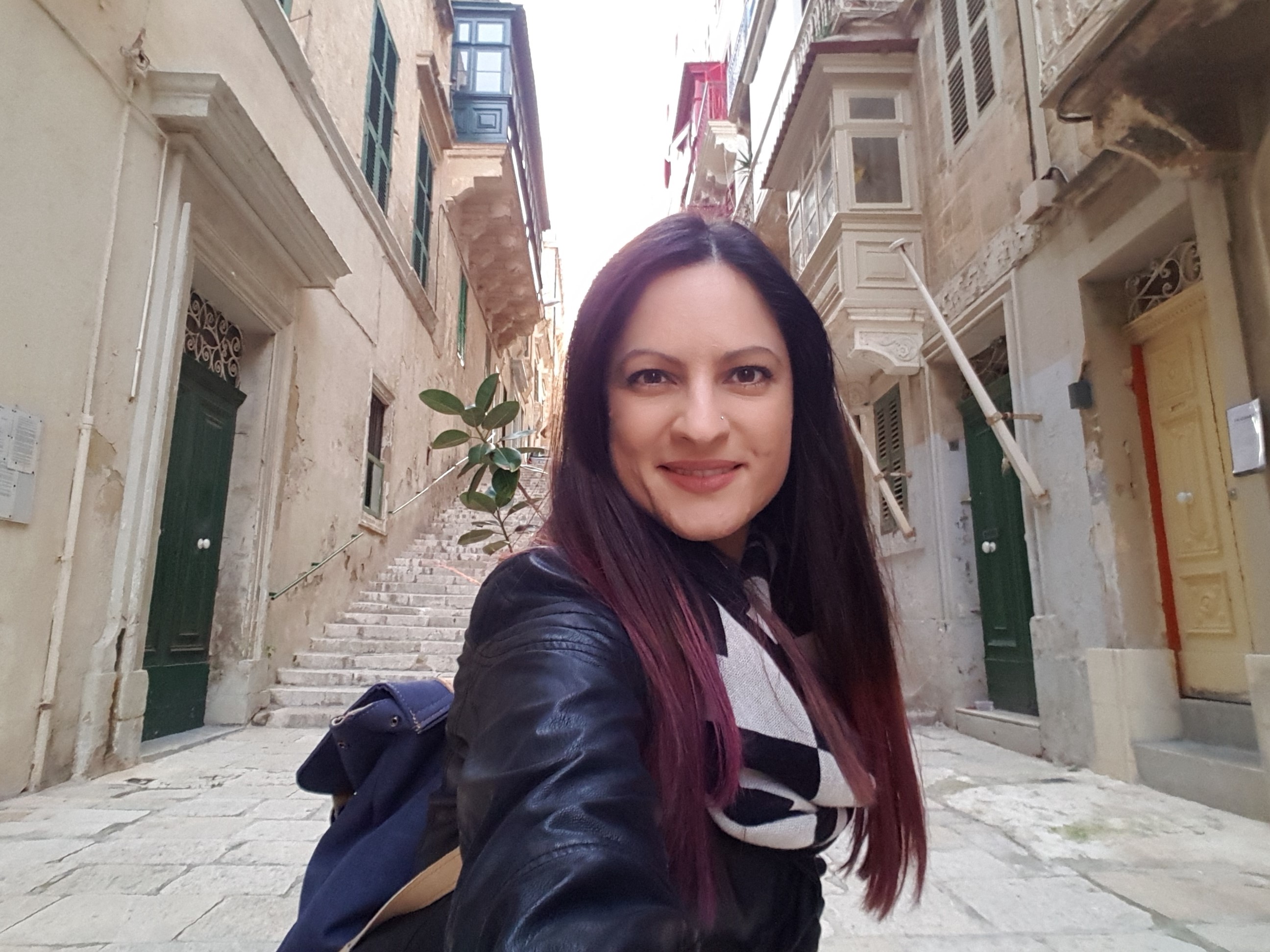 Truth be told, Malta is mainly a summer destination. It loses its spark during winter with many shops being closed and the weather being prohibitive for swimming and enjoying the island's beautiful beaches. However, Malta's ideal geographical location makes it an incredible destination even during January.
MALTA
I arrived in Malta on Christma's Eve together with my best friend. We took the X2 bus to St. Julian's where our hotel was.
St. Julian's
St. Julian's is a popular vacation spot on the coast of Malta that is mostly famous for its nightlife, thus preferred from younger people. It is a perfect starting point to take your breakfast, wander around its picturesque harbor and then, take the bus to explore the rest of the island – with its capital Valletta being your first stop. Come back later in the evening to enjoy its bustling nightlife.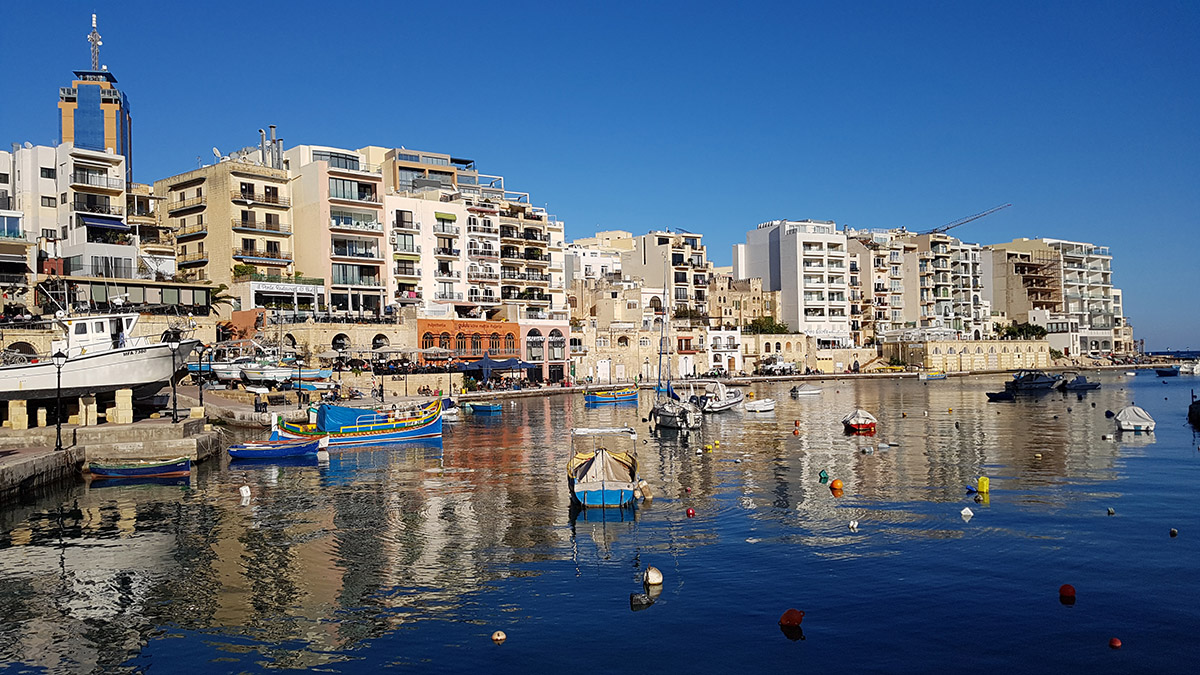 The quiet waterfront town becomes a buzzing music scene with its hundreds of pubs, bars, clubs and restaurants filled with people partying until dawn.
Paceville – a district west of St. Julian's – is at the heart of the party. My favorites are Cork's bar, Fuego and Native to dance all-night long!
If you're not into the hustle and bustle of St. Julian's, I suggest:
Have a cup of coffee at Bocconcino Cafe
Enjoy your beer at The Dubliner Pub
Have lunch at at the cute and affordable U Bistrot (George Borg Oliver St) and dinner right next to it, at Villa Brasserie (Main Street, Balluta Bay)
Enjoy a cocktail with finger food at Cafe Cuba (Spinola Bay)
Sliema
Sliema is a small town adjacent to St. Julians, very close to Valletta. You will find it at a walking distance from St. Julian's by taking the promenade to Valletta.
Being the less touristic of Malta's towns, it is usually preferred by non-locals wanting to move to the island, be it in close proximity to both Valetta and St. Julian's. Here you'll find designer shopping at The Point mall.
Raban and Mdina
A 30-minute bus ride from Balluta station at St. Julian's and you will find yourself at Malta's ancient capital, Mdina and the modern city of Rabat.
Before heading to the old capital city, stroll around Rabat, the small village just outside Mdina. It has a lot more in common with Morocco's capital than just it name – if you've visited the African city, you'll notice a lot of cultural and architectural similarities with Morocco's city.
Take some time to wander around its small alleys, take photos in front of cute, colorful doors and enjoy your coffee at one out of the two small cafes the town features. Definitely head to  Bottegin Palazzo Xara (St Paul Str) for lunch – it's the local's hot spot for endless chats, laughs and games of billiard!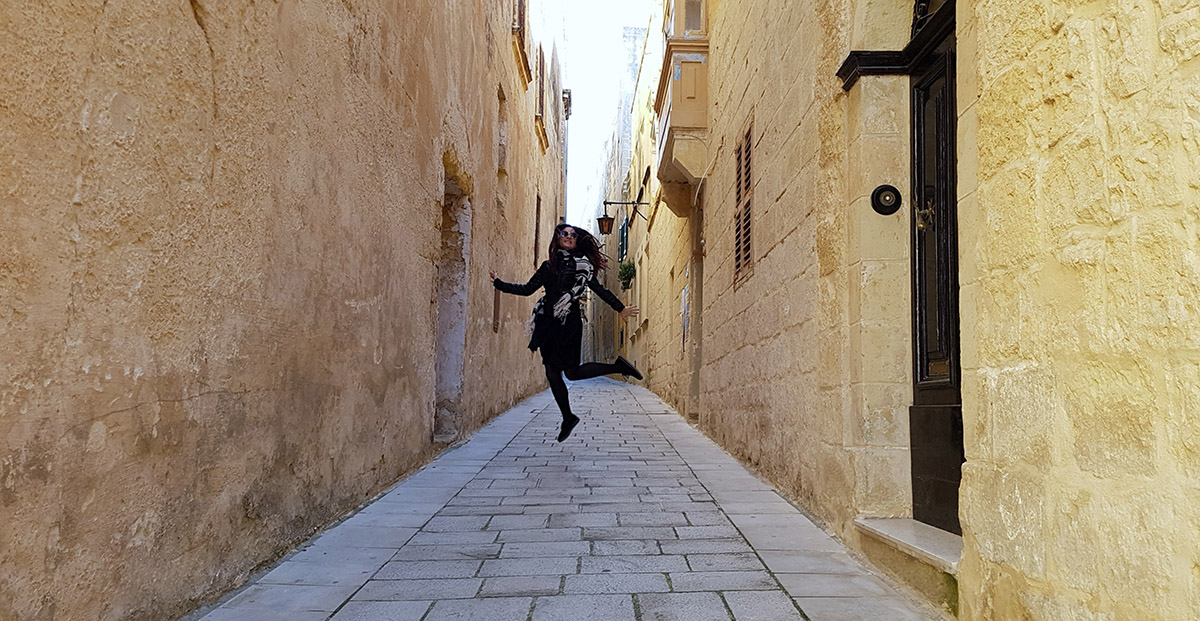 Mdina is also known as Città Vechia or Città Notabile and served as the island's capital until the Middle Ages. The city has been inhabited since 700 BC, long before the Order of Saint John took over Malta. It is often referred as "The Silent City" and it takes a visit to find out why. My impression of Mdina is that it is a fortified medieval town with the typical medina quarter characteristics and impressive small alleys.
A handful of families inhabite Mdina nowadays, mostly descendants of medieval Nordic, Sicilian and Spanish noble families. Take your time to explore the medieval city, enjoy the wonderful view from the castle and spend a few relaxing moments in the park that used to be the castle's moat.
Valletta
Last but not least, Valletta was my favorite place on the island.
We arrived in Valletta right before sunset and we were in awe watching the pink and orange hues that painted the sky at that time of the day.The Christmas lights on the windows made Valletta's main street seem magical!
Despite having a notebook full of must-visit sights – St. John's Cathedral. The Grand Master's Palace, the 1580 building that serves as the President's residence – a change of plans was mandatory and we ended up walking around town, in love with the amazing alleys that featured cute houses with wooden doors and impressive signs.
We wandered around town and walked by the castle's walls watching the sunset. That was all we needed. It turned out to be an exciting night as we entered a cute Italian restaurant-cafe named Storie e Sapori and tasted the most delicious Napolitan baba au limoncello.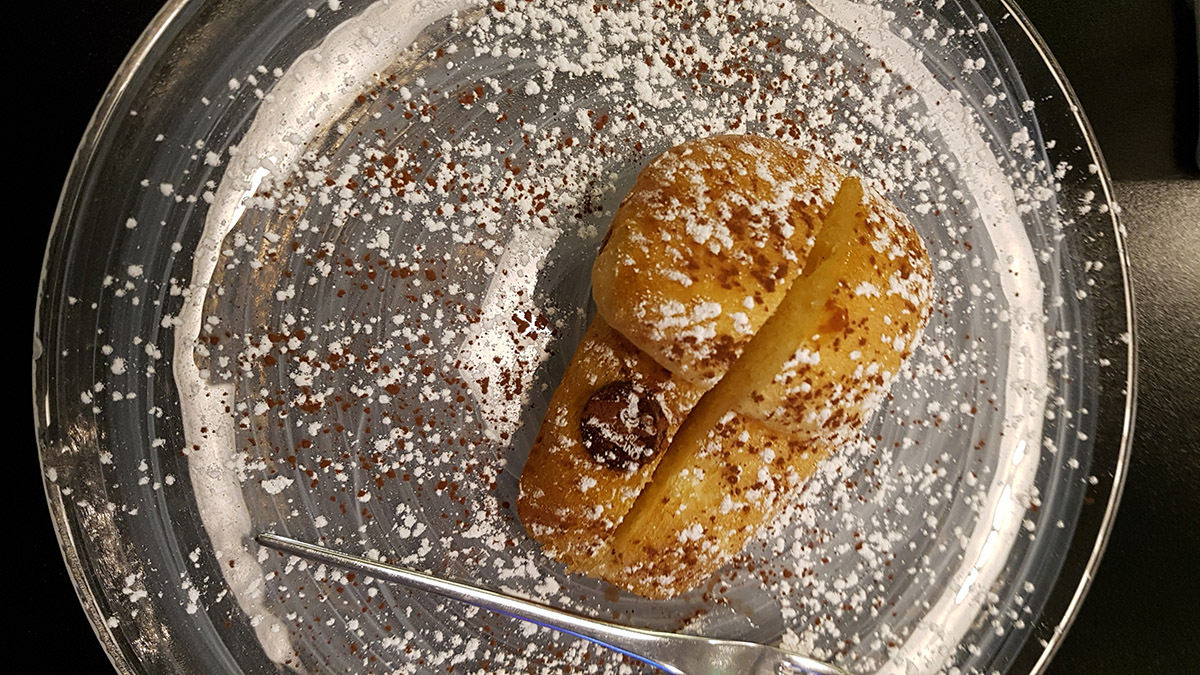 If you spend the night at Valletta, you will find the best wine at La Vita de la Valette while Jubilee, a bar-cafe located at Santa Lucia street is the place-to-be. After hours Valletta doesn't offer many options – St. Julian's is the heart of nightlife in Malta!
GOZO
Even if you have but three days to explore Malta, you should definitely dedicate one to visit Gozo. The ticket fee is 5€ and you'll be there in about 20 to 30 minutes.
To get a small taste of the island, watch the video:
Don't Miss
If you're at Gozo island on a Sunday, visit the picturesque fish village of Marsaxlokk to watch the traditional Luzzu boats and taste the fresh fish.Another great attraction at Gozo is the famous Popeye Village, a village constructed tobe used as the set for the 1980's "Popeye" movies starring Robin Williams.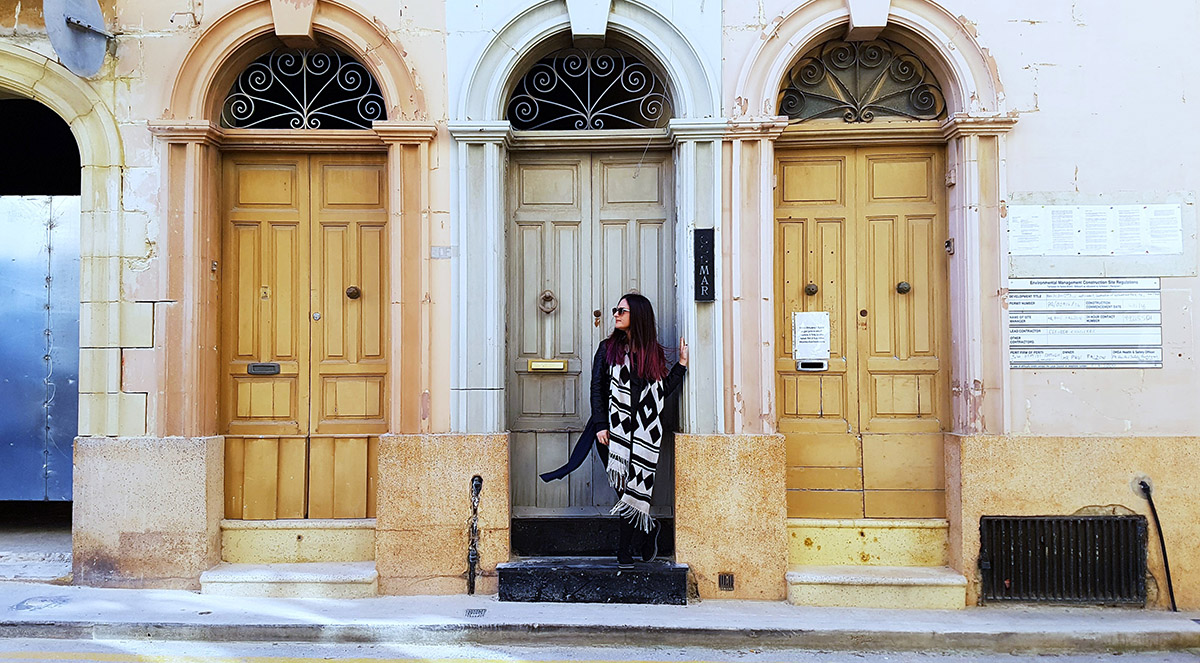 Also, when in Valletta, don't skip a visit to the 3 Cities (Vittoriosa, Cospicua, Senglea).
If you visit Malta during summer, Comino island is a MUST. The breathtaking Blue Lagoon is there.
Getting There
The flight to Malta is short – just an hour.
Arriving at the airport, you can either take a taxi and reach your destination in about fifteen minuteswith an average fee of 20€ or take the bus, spend 1,50€ and spend almost an hour on the road.
Where to Stay
In St. Julian's if you are looking for a place with great nightlife. Otherwise,I would suggest Silema, although there are no sights or any interesting spots to explore. You'll find these in Valletta, so if you're not interested in nightlife, definitely stay there.
Getting to Gozo
To get to the beautiful island of Gozo, you will have to take the ferry from Cirkewwa, a city at the northern part of Malta.
Take the 41 or 42 bus from Valletta or the 222bus from St. Julian's to Cirkewwa. It is a 1-hour drive to the port and a 20-minute ferry ride to Gozo. Tours to Gozo are also availabel.
Have an amazing time!
Comments
comments