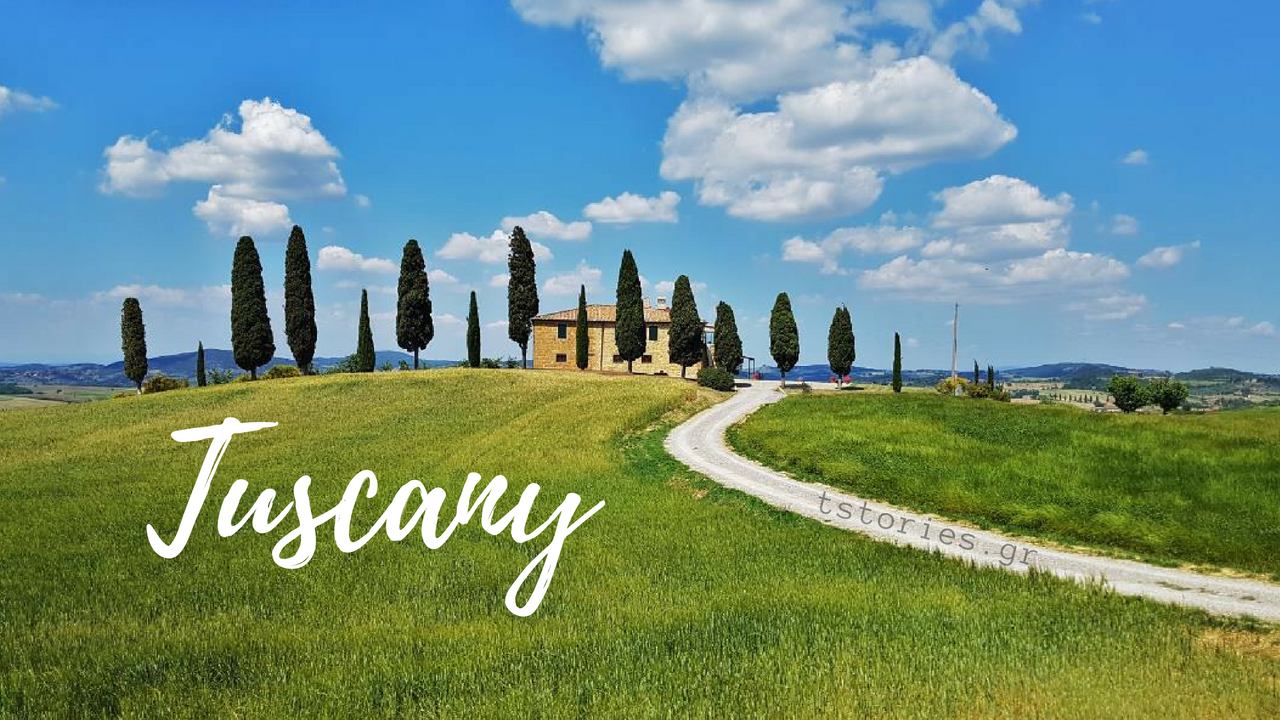 Who's in for a road trip in Tuscany?
It is road trip season, it's undeniable. With nature at its best, everything around us still in bloom, let's be honest, heatwaves have not knocked on our doors yet, the sun is warm, most of the days, inviting us to leave home, and the only thing that we dream of is fully packed suitcases, some good company and counting kilometers, many kilometers as moving through villages, cities, hills and valleys. Oh, and some delightful music, of course!
Is there really a better place for a road trip than the province of Tuscany? Either you take this trip with your loved one or your friends, you will definitely have the time of your life. Tuscany is the best choice for a road trip and to enjoy the dolce vita, while moving through spiral roads, enormous cypresses, wine tasting and food tasting in general.
Andiamo… Let's go!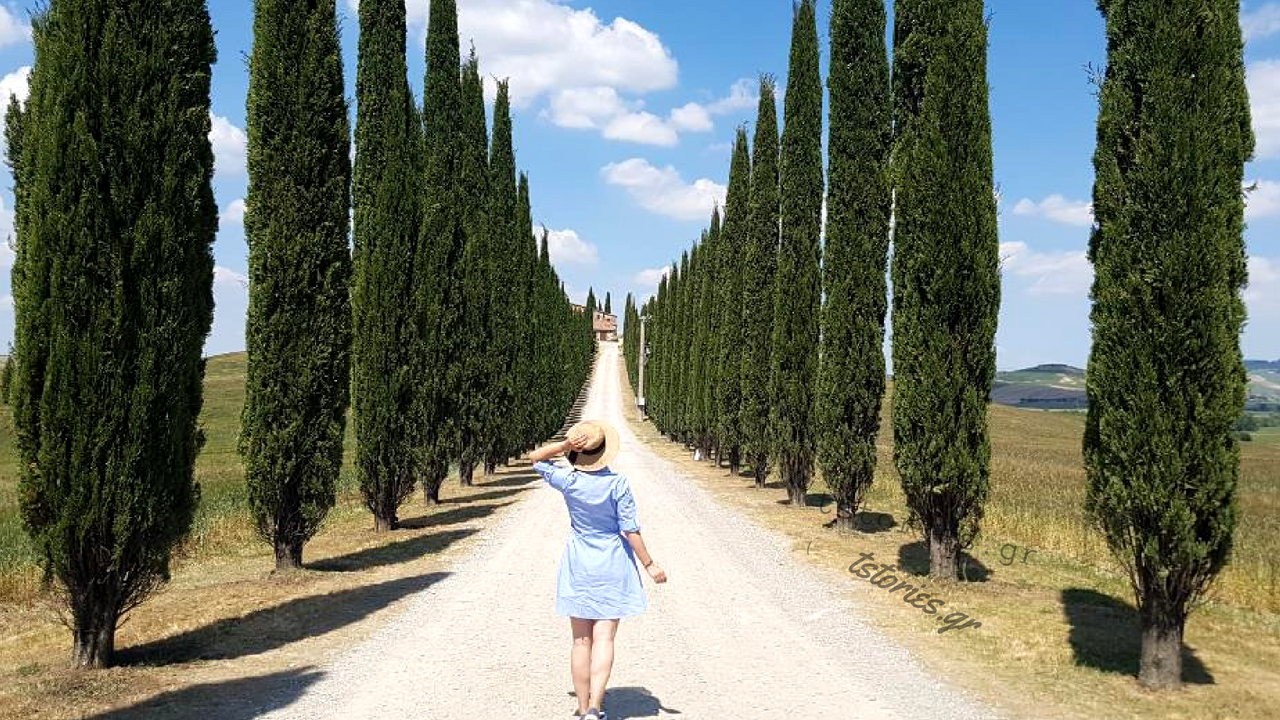 First stop: Firenze (Florence)
The journey begins from the capital of Tuscany, Florence. You can take a direct flight to Rome or Bologna and continue from that point by taking a fast train to Florence, you will be there in less than a couple of hours.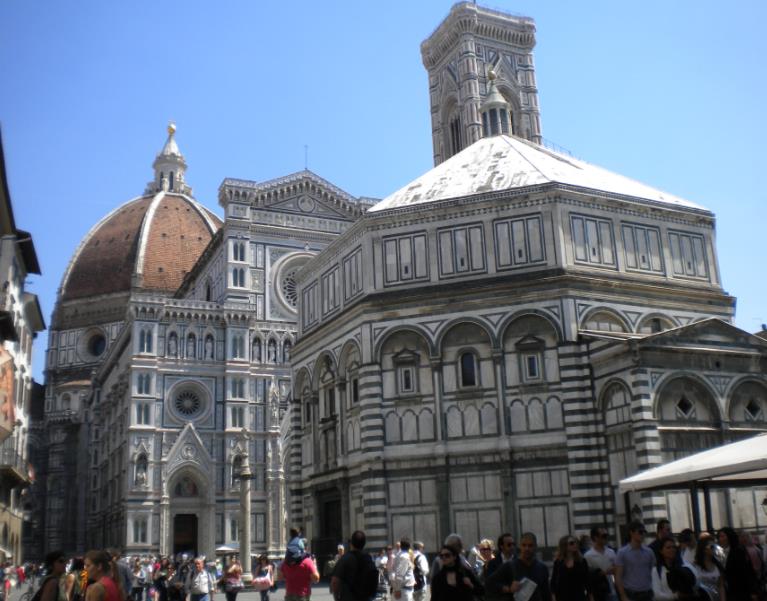 Choose to stay in the center, as the beauty of the city is, in fact, gathered there. Two days are enough to get a full taste of it.  Start you walk from the typical square including the church of Santa Maria Novella and go up to the Giotto steeple to gaze at the city from a higher level. A walk among the statues to the outstanding square of Piazza Della Signoria (one of my favorites) is essential. Next stop to the Ponte Vecchio (Old Bridge), probably the most romantic spot in the city. As the sun goes down try to be at Piazzale Michelangelo to admire the sunset and the city of Florence painted in orange from afar. But it's time for you to jump in the car and start moving down towards the south part of Tuscany.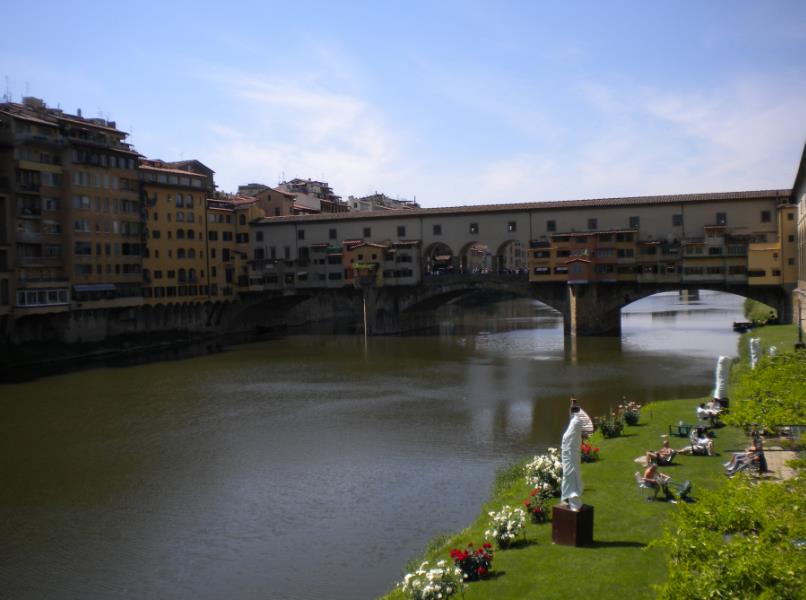 Second stop: San Gimignano
The medieval village of San Gimignano is located only an hour away from Florence, and it is one of the most beautiful villages in Europe. Even though it is highly touristic (it's the most famous village of Tuscany), it has preserved its traditional glamour. Take a walk to the central square of Piazza Della Cisterna and make a stop at the traditional gelato artigianale, the popular Gelateria Dondoli.

Follow the uphill, towards the city's walls, to admire at a higher level the vast areas surrounding the small village and perceive the beauty and vastness of the plains of Tuscany. 72 towers, only 14 remaining still. Since you are there, don't leave without tasting some pork meat on a sandwich from the open market and, of course, some Vernaccia di San Gimignano wine, available in all fine restaurants in the area.


Third stop: Monteriggioni
Leaving behind San Gimignano and moving toward Siena, you will come across the road sign to Monteriggioni village. Do not ignore that. This small village is a well-hidden gem right next to San Gimignano. The one and only square that you will find there, Piazza Roma, is the liveliest part of the village. Sit around and enjoy your aperitivo accompanied by a mixed plate of cold meat or cheeseboard, or try the classic Italian drink, Spritz con Aperol. And ice-cream is just the right thing before going away!
https://www.instagram.com/p/Bnn7UbiiJ2R/?taken-by=travelstoriesfromyworld
Fourth stop: Siena
Take a break from the small Tuscan villages for 24 hours at the second largest city in the area, Siena. The most popular sightseeing of Siena is Piazza del Campo, the sublime square in the shape of a fan or clam. Don't forget to try some pizza in one of the finest pizzerias in Siena, Il Pomodorino.
https://www.instagram.com/p/BnrI1dKnxdD/?utm_source=ig_embed
Fifth stop: Bagno Vignoni
Tuscany, apart from its distinctive green fields, has another feature that most people are unaware of. It also has in various regions hot springs, which are easily accessible to the visitor. The Bagno Vignoni village is a place worth visiting, as its central square is an enormous pool, in fact, full of water pouring out from the area's hot springs. Unfortunately, swimming is not allowed there, but all the nearby hotels have their own pools with hot springs, giving us the chance to dive and relax from morning till evening. Alternatively, if you are interested in some natural hot springs, you can move towards the Saturnia village (which is highly suggested if you wish to end up in Rome by car).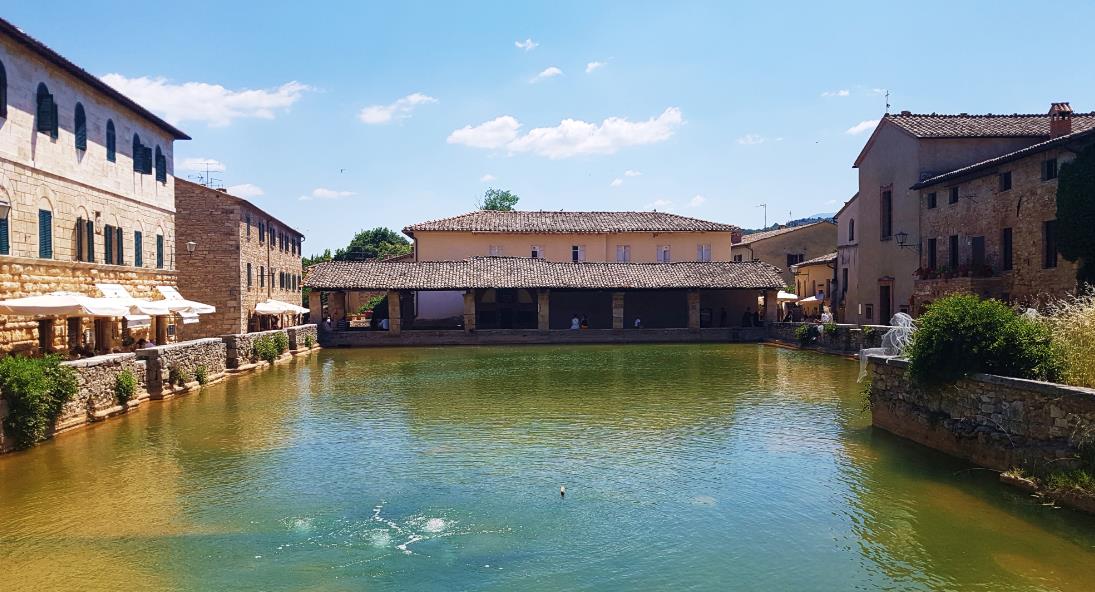 Sixth stop: Monticiano
Another typical hamlet of Tuscany is Monticiano. Take a walk in the village's small square along with a tiramisu sweet in hand, the best way to end smoothly this journey. We haven't finished, though. Next to this little village there's another secret, known only to a few tourists, and is shared by word of mouth: speaking of the roofless church of San Galgano.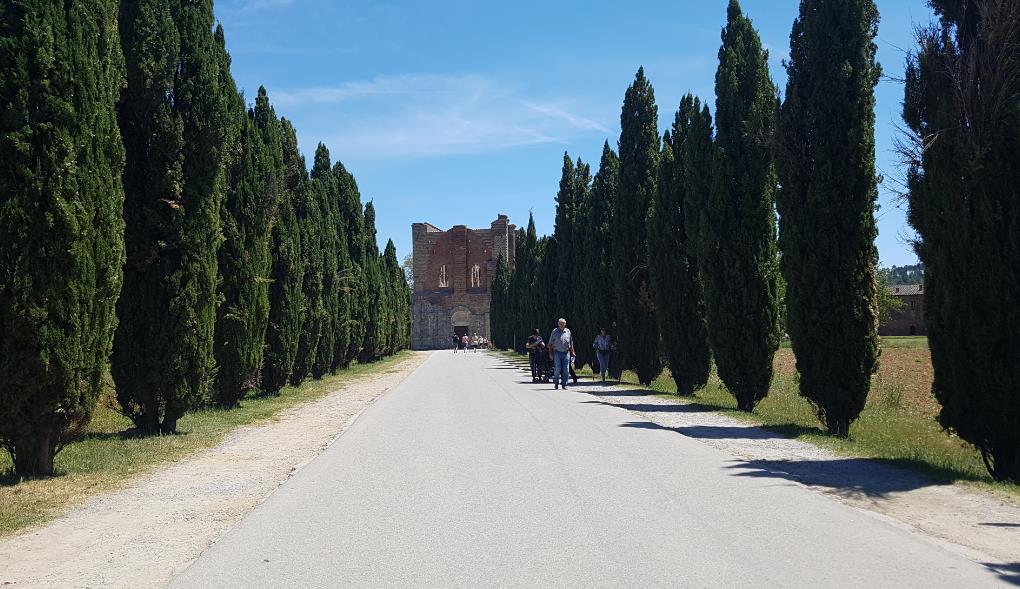 This place is magical and its location in the middle of nowhere will leave you speechless. In case you spend more than five days for a road trip in Tuscany, you can add to your schedule and the following hamlets: Pienza, Montepulciano, Pitigliano, Montefollonico.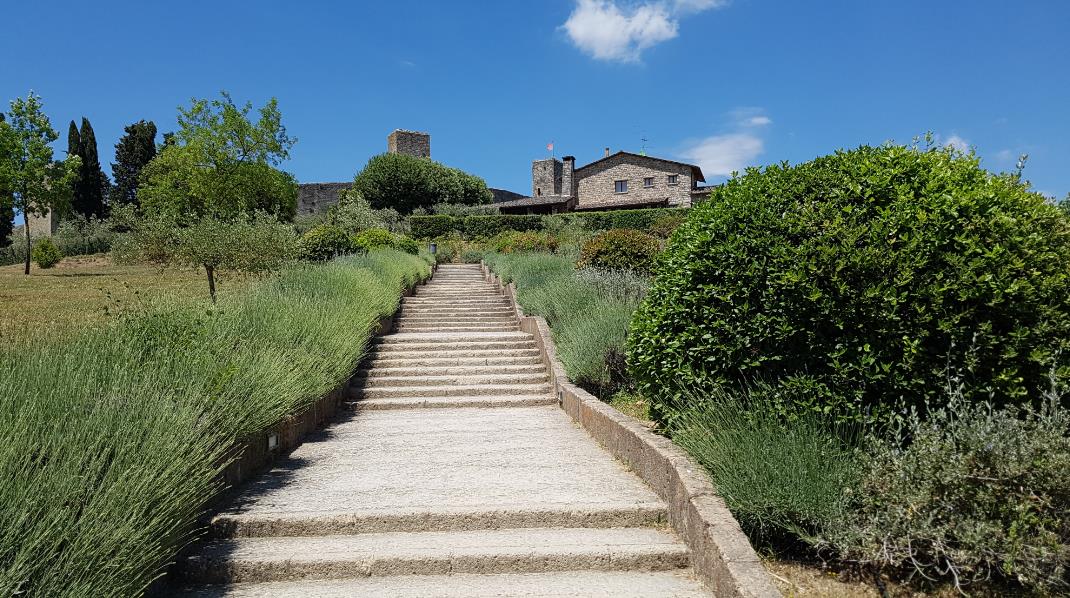 The best Instagram spots for photographs
The Poggio Covili road- This is the agricultural entrance of Poggio Covili, the most distinctive road in Tuscany.

I cipressi di San Quirico d' Orcia- A similarly typical picture of Tuscany, that of the cypresses ''company'' in the middle of a huge field. You will notice it in many card postales, photographed also during the 4 seasons of the year. You will find it after the sign San Quirico d' Orcia, right on your right hand.

I cipressini di Pienza- The small cypresses are only a few kilometers before Pienza on your left hand. What an exquisite spot, like a painting! Don't leave Tuscany if you don't take pictures hugging.



Overnight
Two overnights in Tuscany, one in San Gimignano, two in agriturismo-over one of the hamlets, which will also be your base to wander around the area of Tuscany- and, finally, one night in Siena, is the ideal combination for this road trip. According to your departure flight, you can also add another night in Rome, Bologna or Florence.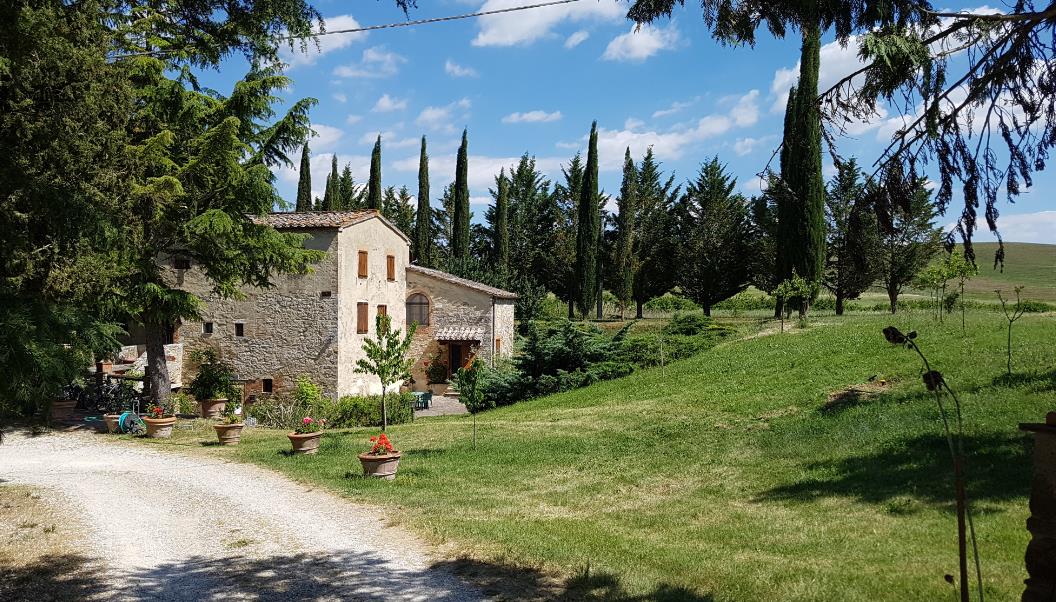 Agriculture
Agriculture is a tendency that has developed considerably in Italy over the last few years. Farmers, cheese makers and winegrowers of the area are building guest houses and they are accommodating the visitors to experience by themselves life on the country, in the fields. In fact, all breakfast and meal products come from this place: the Italians call it ''kilometro zero'', meaning zero kilometers from their market, as the production takes place here 100%. Agricultures are usually placed between vast fields of vineyards and fields, and they are one of the most romantic and authentic experiences a person can live in Tuscany.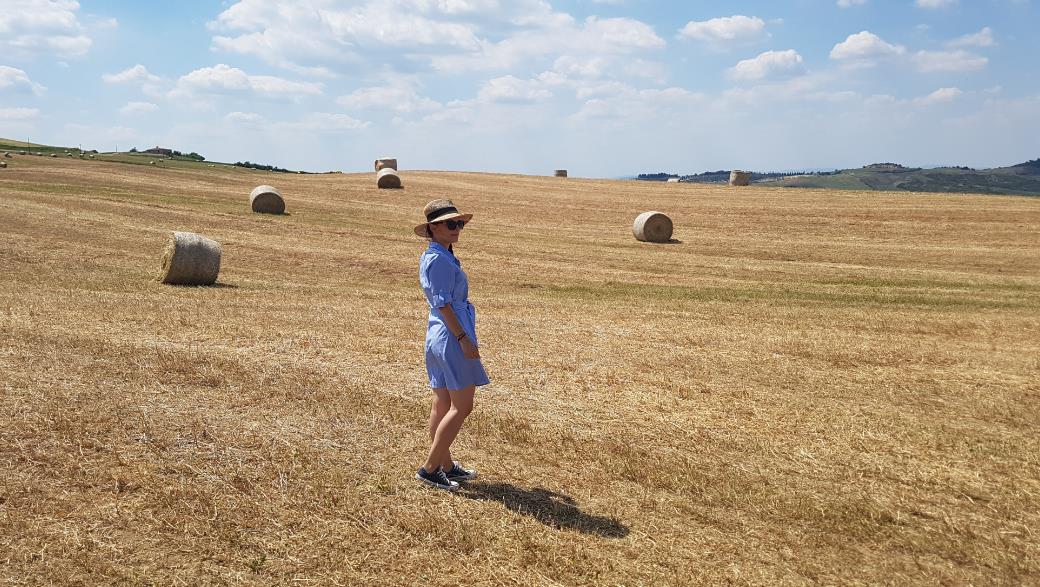 This is a map I had made when I did my road trip to Tuscany. As you can see, I didn't visit all those places, otherwise I would have stayed there for at least 20 days, but I will leave it here anyhow, so you can take notes of wonderful places and fascinating routes!

Buon viaggiooo!!!Have a nice trip!!!
Comments
comments