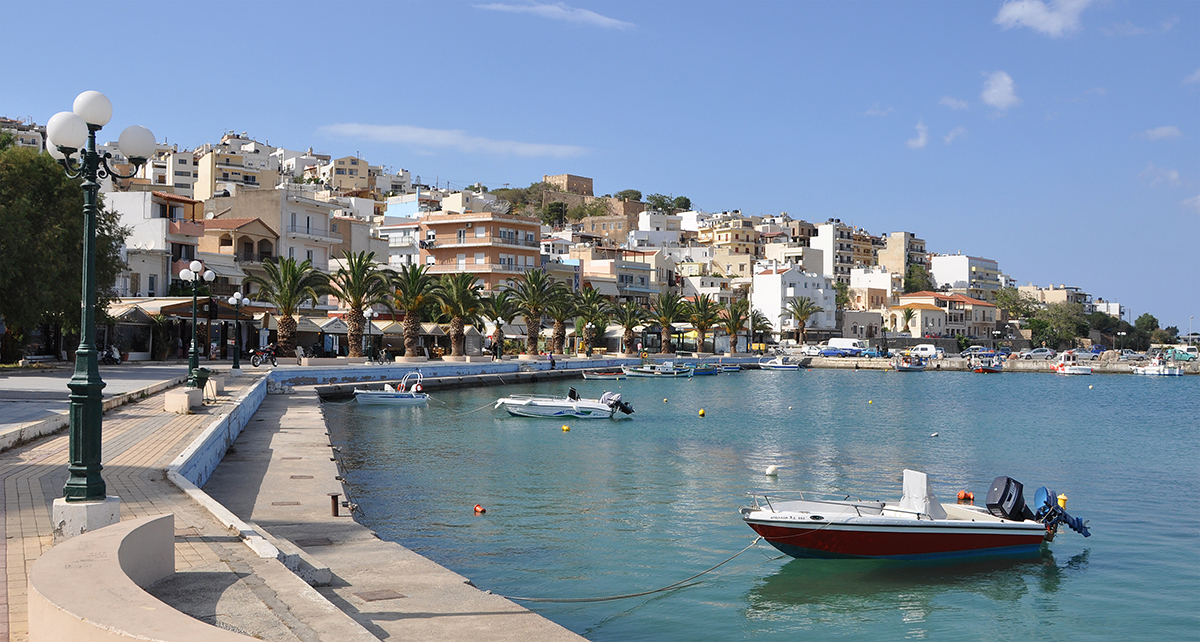 Here come again these gloomy, winter days when the only thing to cheer you up is either reminiscing about your summer holidays or daydreaming about the future ones to come. Of course, since it's a bit early to think of summer or summer holidays for that matter, all I can do for now is try adding a pop of blue in the grey winter days by going through the photos I've taken 15 days ago on my last trip in Sitia.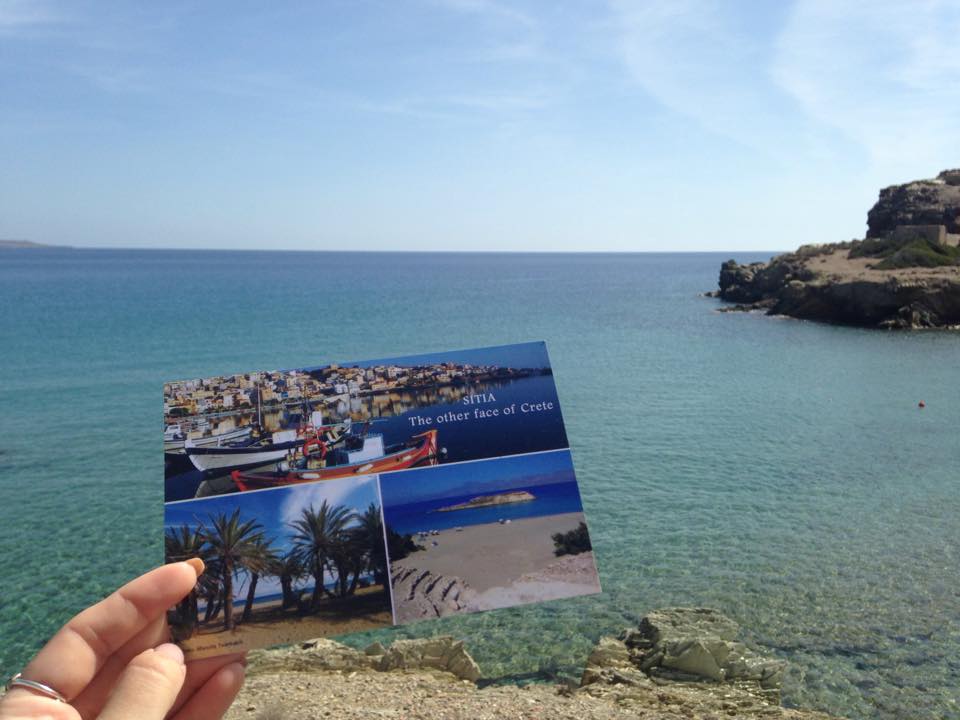 Located in eastern Crete, Sitia is a magical place. A place that seduced me and made me think of spending the summer of 2016 there to explore the hidden treasures of Sitia – as it was practically impossible to see everything during my 2-day stay there. Plus, I was promised an authentic Cretan fair at the village of Exo Mouliana in the beginning of August. With that on mind, I wrote 10 reasons why you should visit Sitia – and who knows, maybe you'll find me wondering somewhere in the picturesque villages of Sitia.
Ready? Let's go:
1.The view from the harbor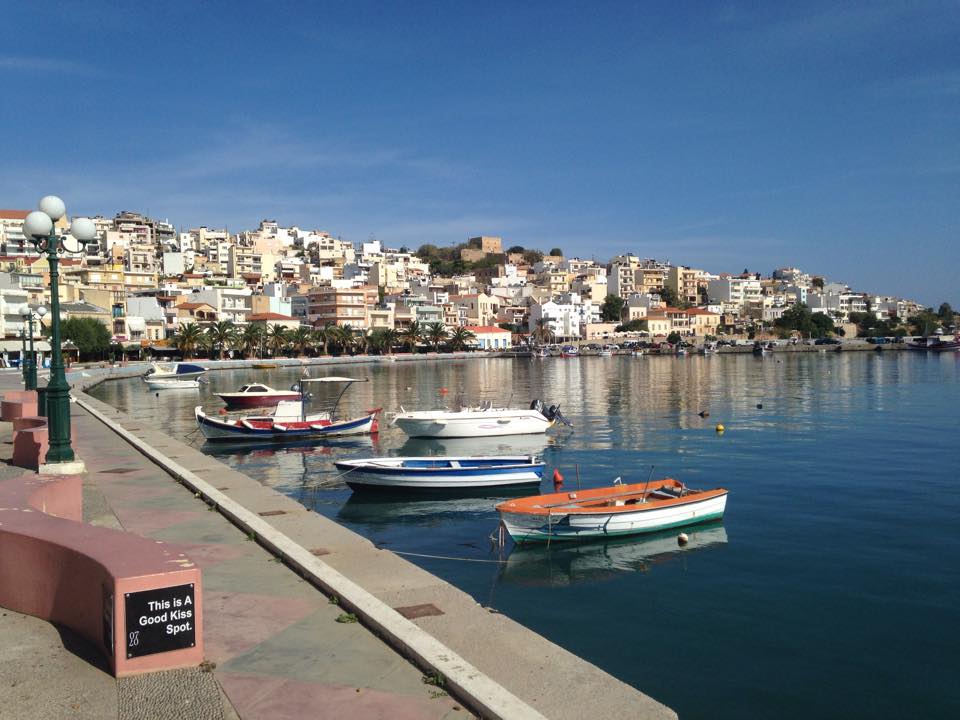 The first thing to admire when in Sitia – besides its new and modernized airport – is its unique harbor. Small but incredibly charming, the city of Sitia is amphitheatrically built on the side of a hill, making it look a thousand times more picturesque and super-romantic. Grab your favorite ice cream during the summer or a cup of hot coffee in the wintertime and take a long walk across the harbor to enjoy the view of the sea, the boats and the people strolling around in the dock.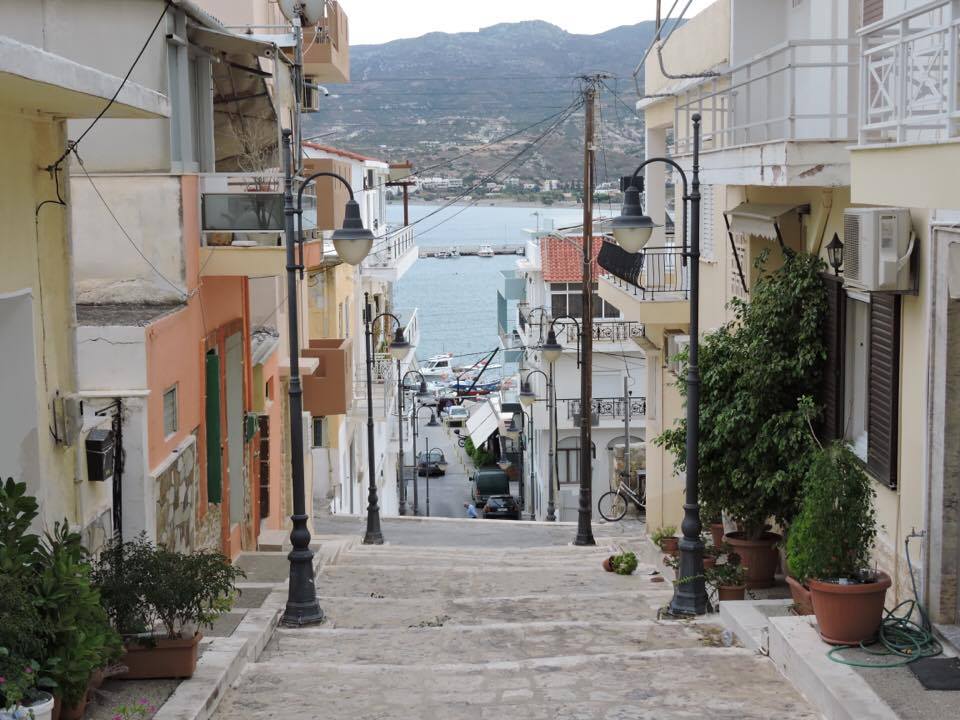 When there, you'll recognize the famous black sign of the "This Is A Good Kiss Spot" campaign which is also found in big cities around the world such as Paris and New York. You should definitely make a stop and share a kiss admiring the amazing view.
2.The food
Oh, the food. Sitia is famous for its delicious traditional products and dishes, so gaining a few pounds on your stay there is a sure thing! The secret lies in the combination of both quality and quantity – oh the quantity! 10 to 15 tasteful dishes magically landed on our table each and every time with everyone grabbing a bite of all the local delicacies. Apart from the famous Cretan dakos, I eagerly tasted a variety of local cheeses with the highlight of all being the "xigalo" – a P.D.O type of cheese produced in the Sitia region. I loved it so much I kept asking for it in almost every meal I had during my stay there.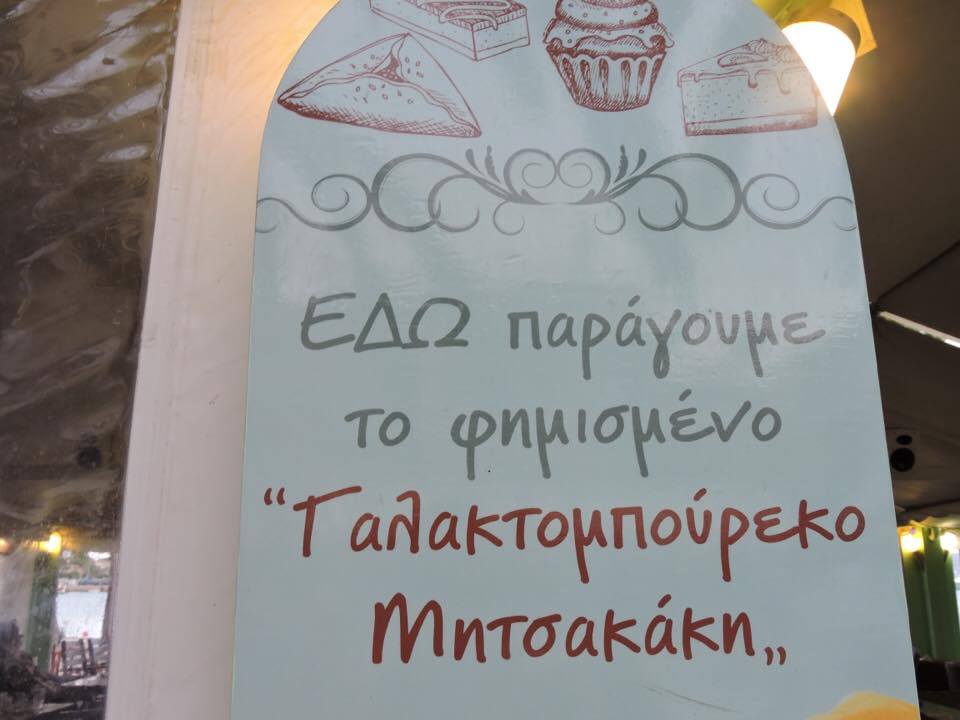 As for the meat, it was equally delicious – both in the oven and the casserole! Plus, there's a great variety of desserts and pastries to complete your meal, so try making room for them! Spoon sweets with yoghurt, galaktompoureko – a dessert made of phyllo dough and custard –  , doughnuts topped with honey and chocolate to name just a few of the Cretan sweet temptations you should definitely indulge into!
3.The locals
To enjoy a proper meal in Sitia, you have to share it with the locals!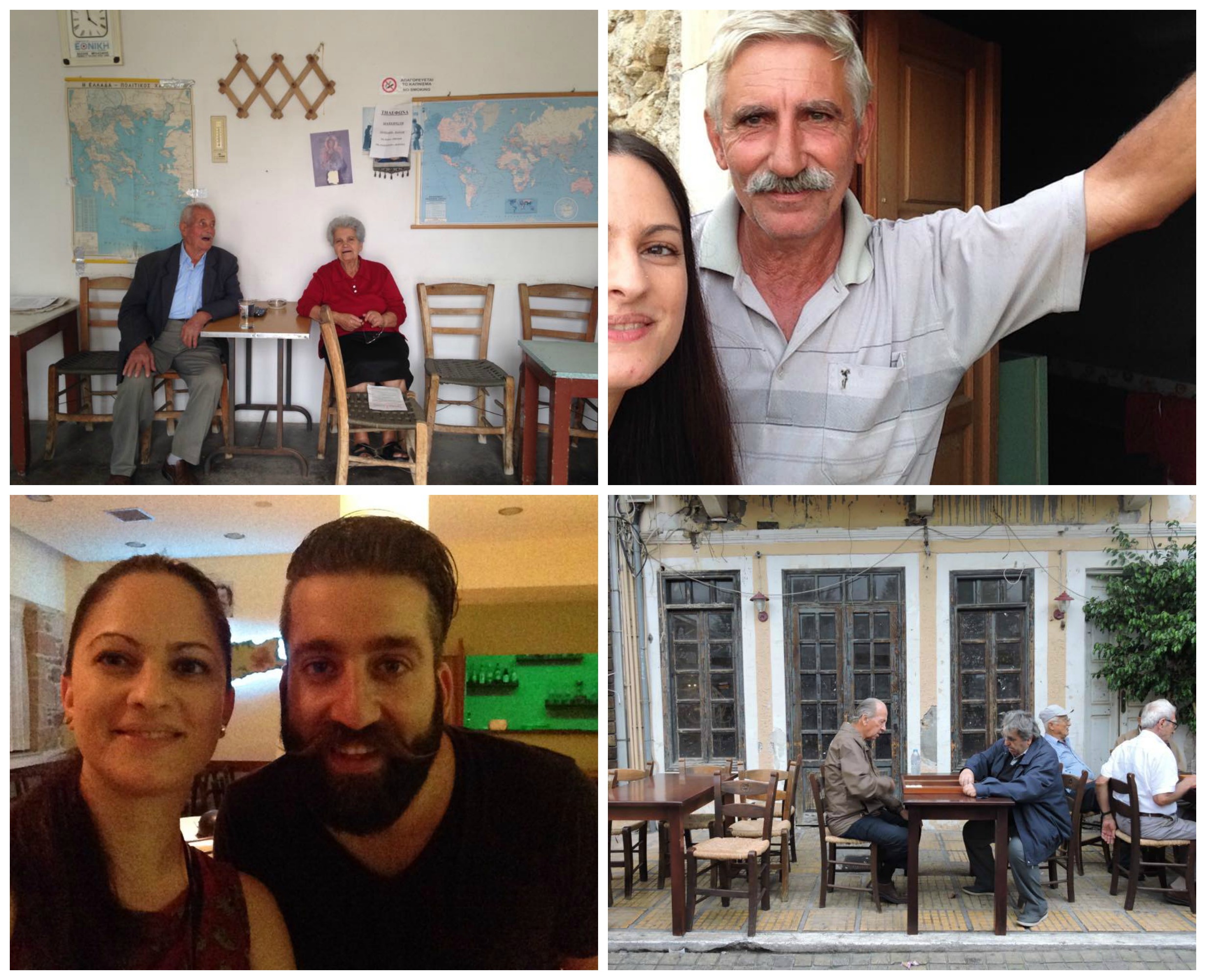 Even though I spend only  48 hours in Sitia, I quickly realised how open, friendly and hospital the locals are! Everyone was inviting me over, asking me about my life andlistening with genuine interest in a way they managed to make me feel like home. Their openness and positive vibes are contagious, spreading to everyone around. At the same time, you can feel a lot of their love and pride of being a part of Sitia – their birth place which they adore.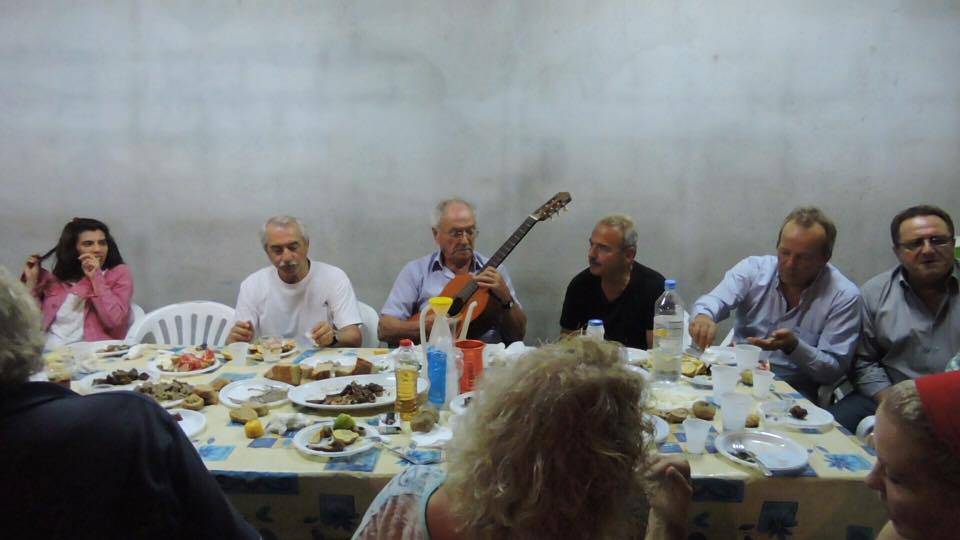 4.The gorge and the waterfall of Richtis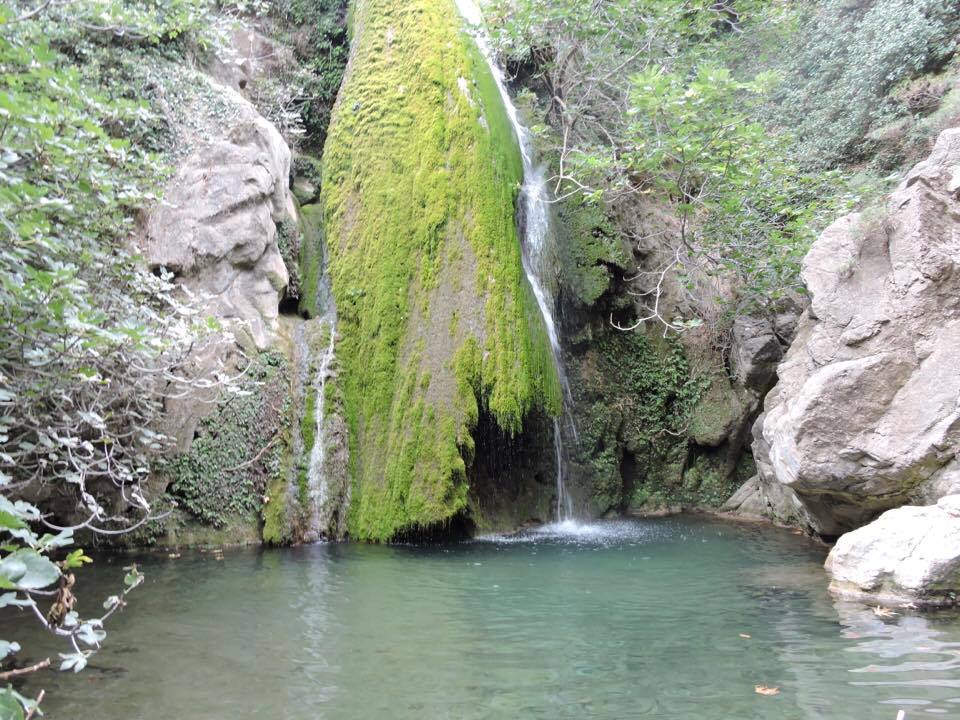 You thought all I was excited about was the food, right? Well, that's not true! Sitia's evergreen landscape hides a lot of interesting corners and routes awaiting to be explored. One of the most popular among those, especially for hiking, is the 2-hour trail through the gorge of Richtis. Ideal all-year round – especially during the summer months when the thick vegetation creates a pleasantly cool atmosphere resembling to paradise!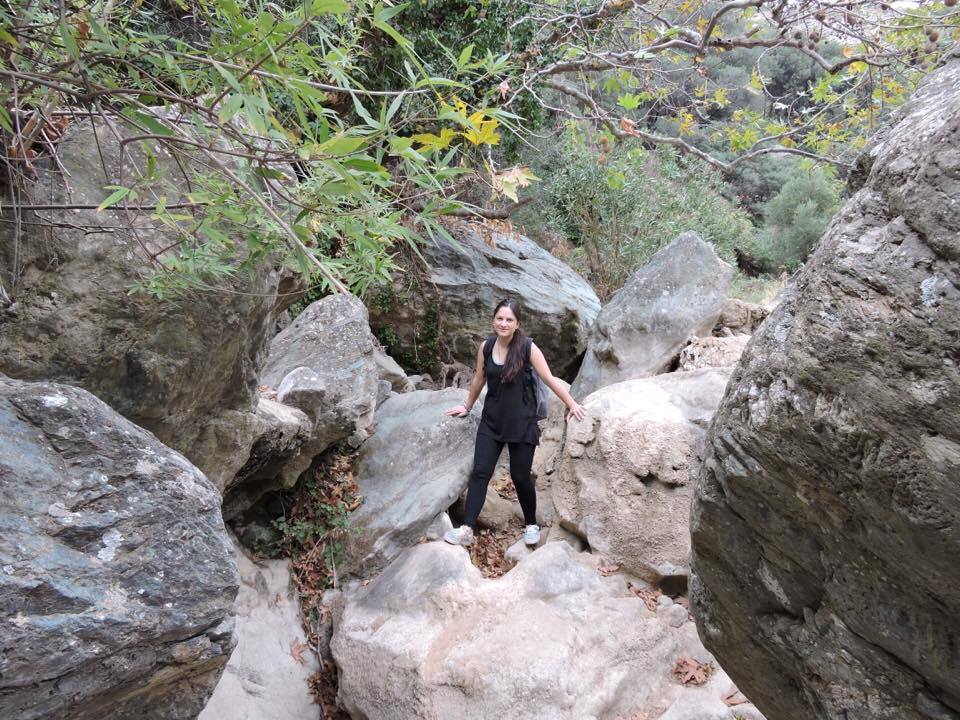 The dreamy waterfall of Richtis, well-hidden inside the 15-meter deep gorge will reward you for your 2-hour walk. Use the picturesque wooden staircase to reach the pond created at the base of the waterfall – perfect for a quick dip inside the crystal clear waters.
5.The small villages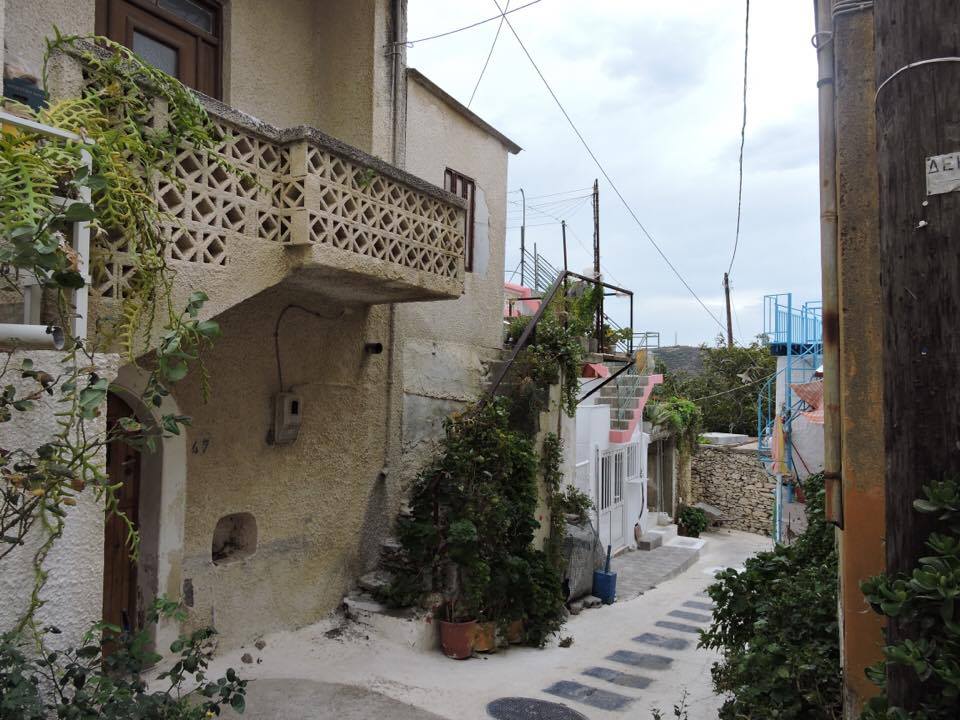 Not far away from the town of Sitia, you'll discover a handful of smaller communities which have preserved their unique character and history. These small, picturesque villags stole my heart and made me love Sitia even more – and I'm sure you will too.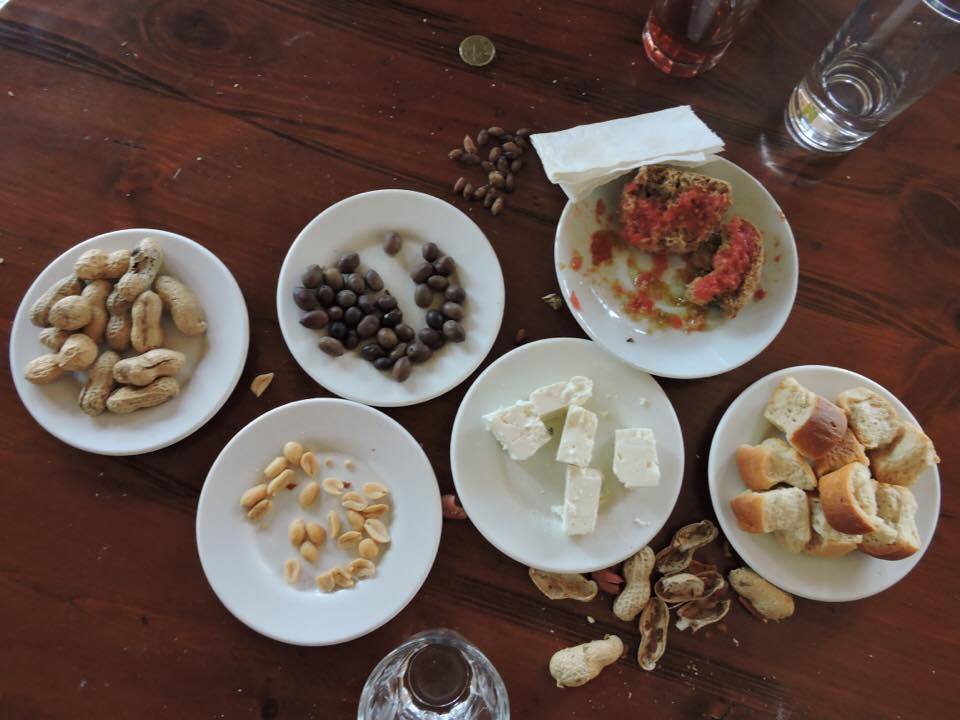 Wonder around the streets of Exo Mouliana and enjoy a vivid chit chat with the locals and a few delicacies at the local kafenio. Then, head over to one of the biggest and wealthiest village of Sitia,  Piskokefalo to visit the house of Vincenzo Cornaro.
6.Toplou Monastery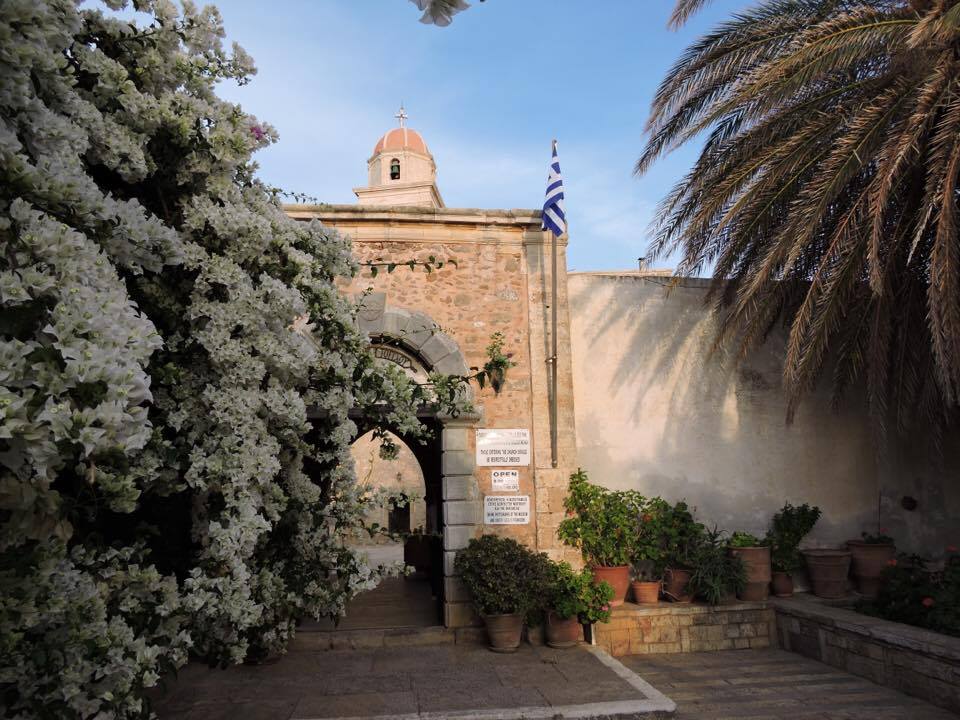 Also known as Virgin Mary's Monastery of Akrotiri, this place stole my heart with its fortress-like courtyard and impressive steeple that reminded of those in central and south America – yes, I have a huge crush for the latin countries!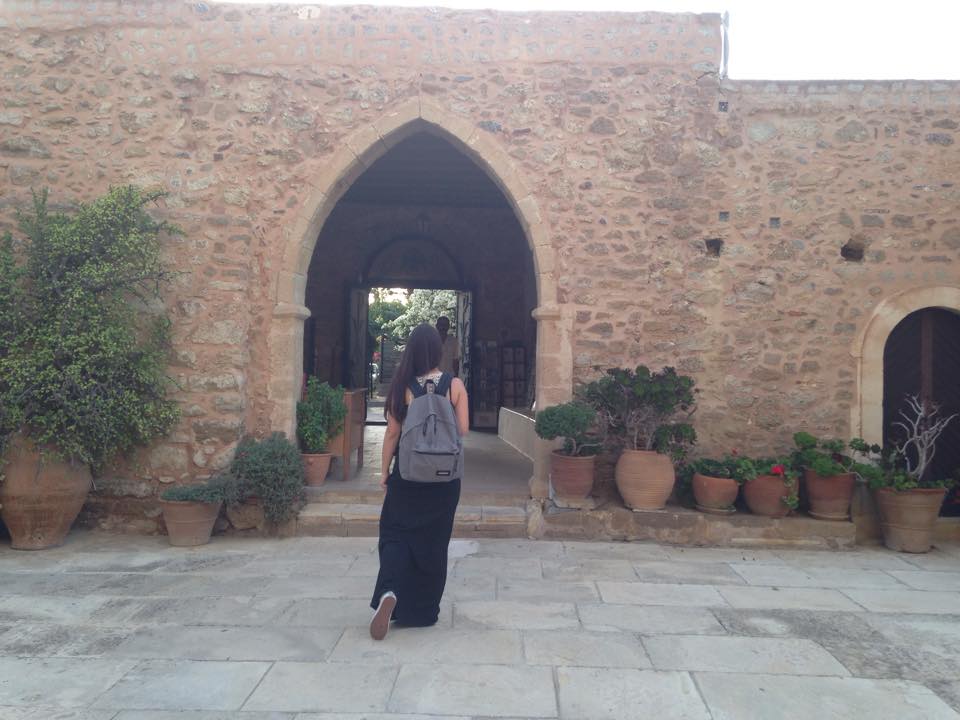 Being one of the biggest and most important monasteries on northeastern Crete, it is a 3-stories building, built around the main courtyard in an 800 square foot area. Don't forget to visit its large collection of religious icons and manuscripts too.
7.The wine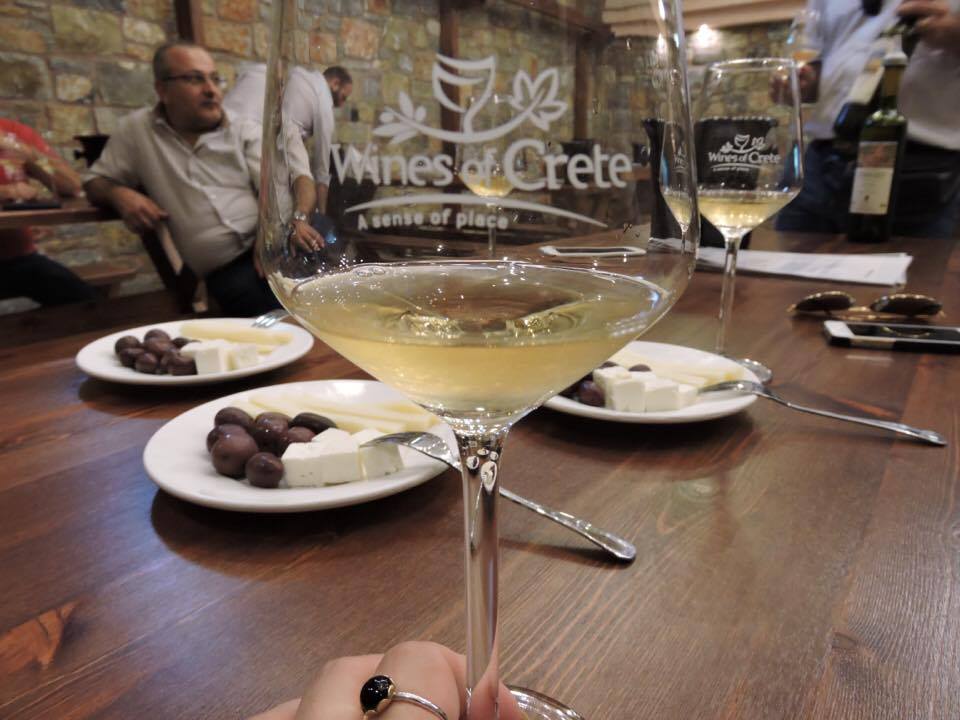 The local wines produced in Sitia have a long history from ancient times up until today and as I was informed Lucullus himself enjoyed these wine in his famous lucullan meals!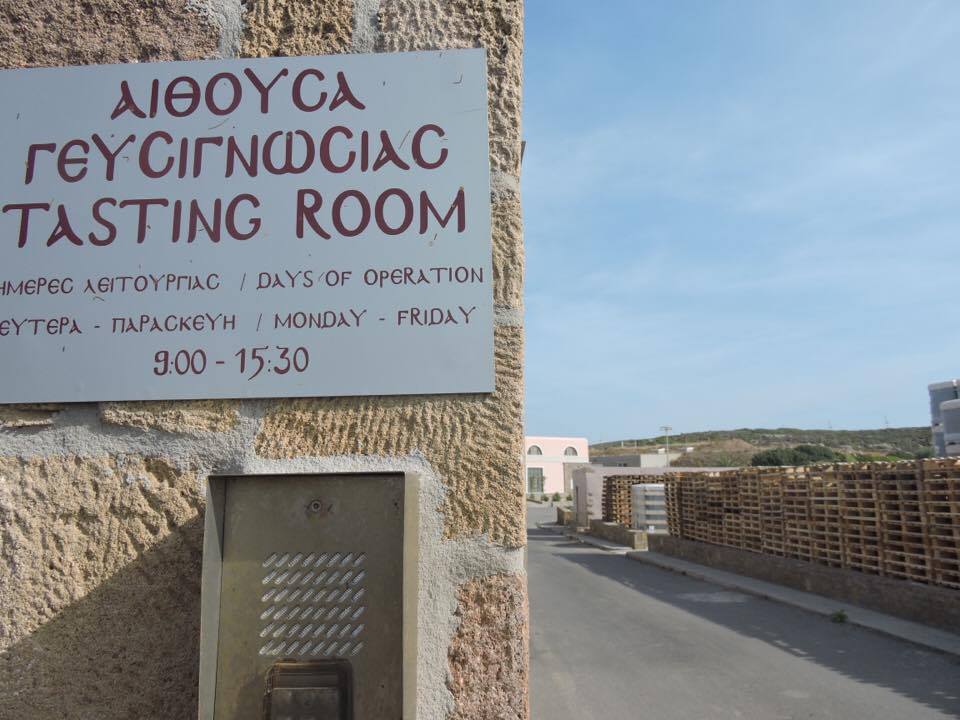 If you're a wine aficionado, then right across the Monastery of Toplou you'll find a tasting room where all the different varieties of wine produced in the monastery and the local wineries are available for you to taste. You'll also have the opportunity to learn more about the wine, olive oil and raki production procedures. Let me tell you that since I love both wine and olive oil, I left the tasting room excited – and a bit tipsy.
8.The sky-blue crystal clear water beaches.
Maybe I should have mentioned them earlier since they truly steal the show – the sky-blue beaches of Sitia with crystal clear waters are purposely on number 8 as I want to leave you with a sense of paradise and great blue.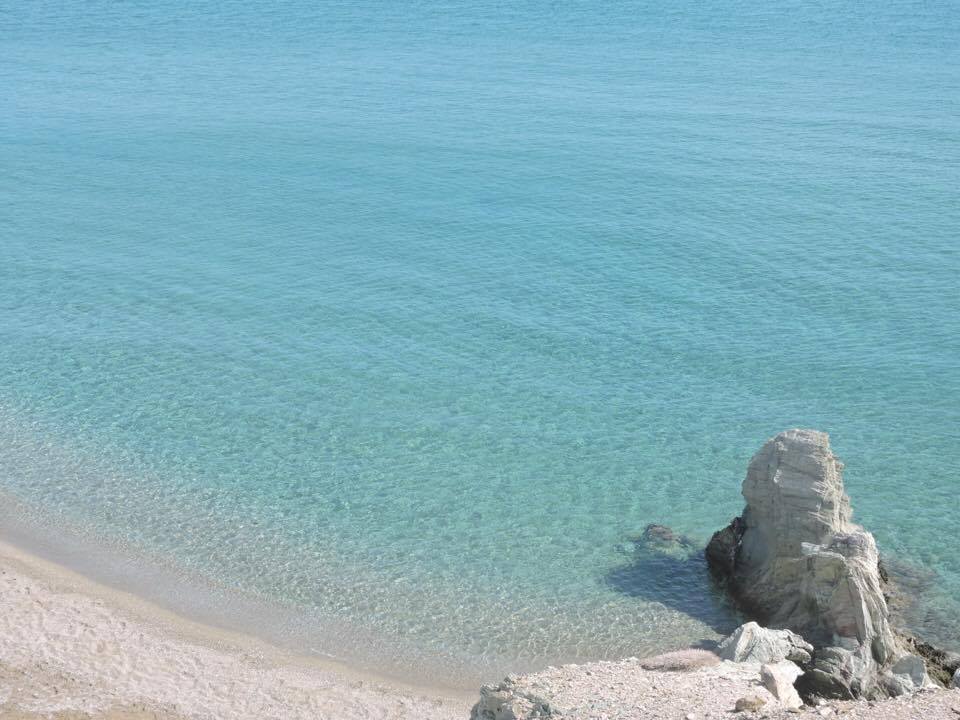 Sitia has a great advantage in comparison with the more crowded, touristic places in Crete: it isn't widely known among Greek tourists, therefore its beaches still remain virgin, clean and rather quiet. I personally loved the beach of Erimoupoli – a non-organised, idyllic beach resembling to paradise. A sandy beach with crystal clear water, you should definitely visit when in Sitia!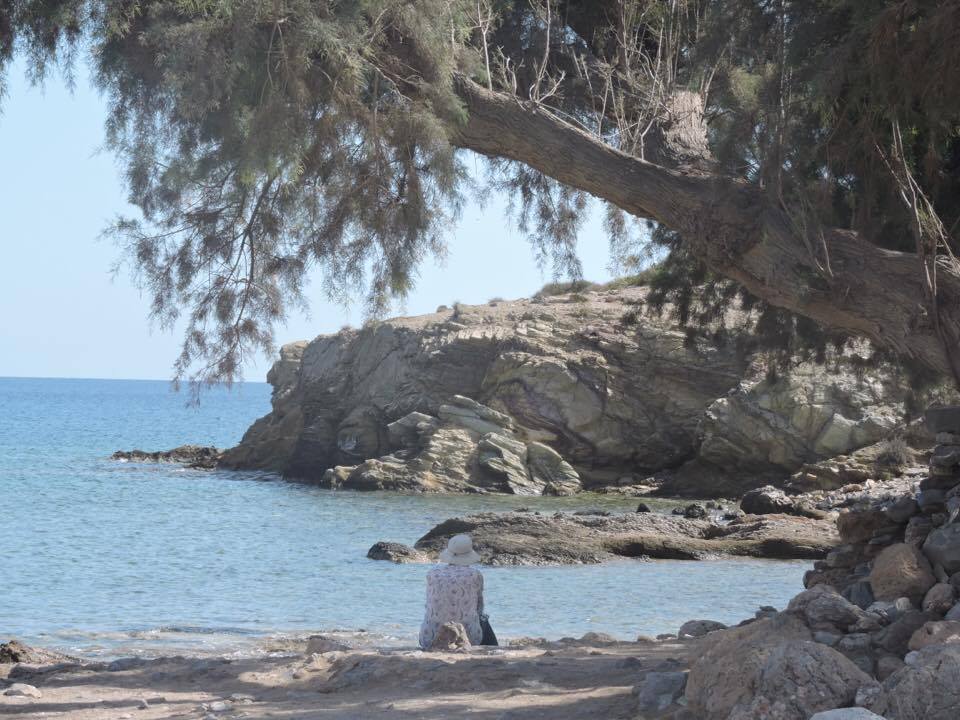 9.The "kazanema"
A staple of Sitia and Crete in general, the local raki is the "drink of the gods" as I described in one of my posts on Instagram while there. The locals won't stop declaring their love for it, telling how pride they are for its exquisite taste.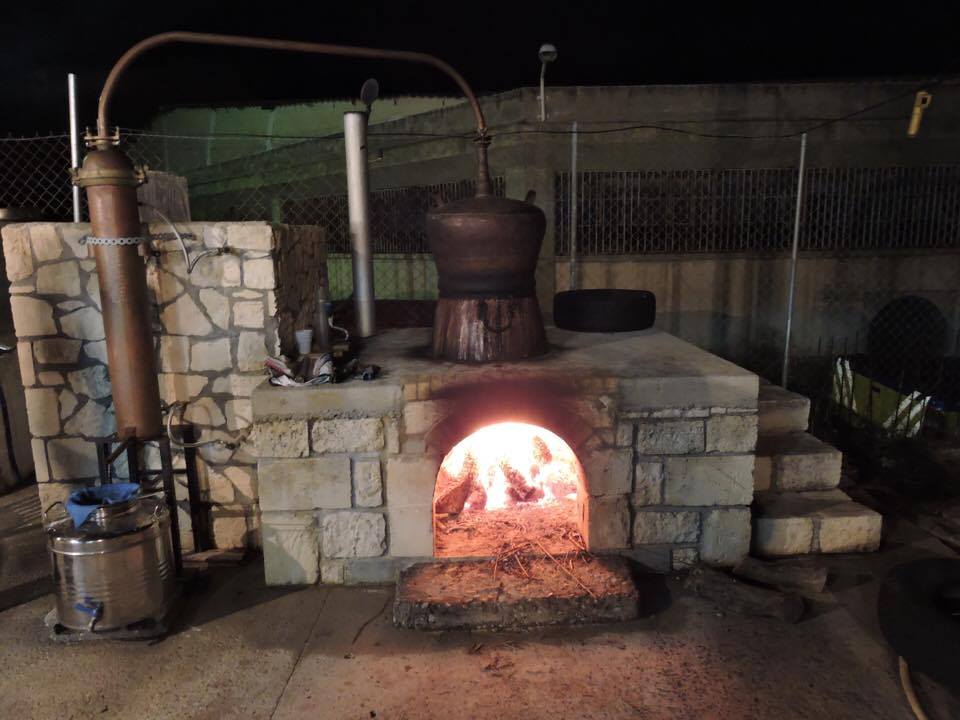 The whole weekend of my stay in Sitia the standard phrase everyone was repeating was about raki's lightweight taste and quality – and it was true, as regardless how much I drank I felt fresh and ready for a new round! The traditional "kazanema" took place on the same weekend and I had the opportunity to learn a few things about it. It is the traditional procedure of distilation inside a sealed urn with a copper distiller named "loulas" in Greek. A huge table was set for everyone attending the procedure filled with delicious dishes while drinking and singing each and every night till the production is finally finished – sometimes it lasts a whole week! It was one of the greatest autumn nights I spend there.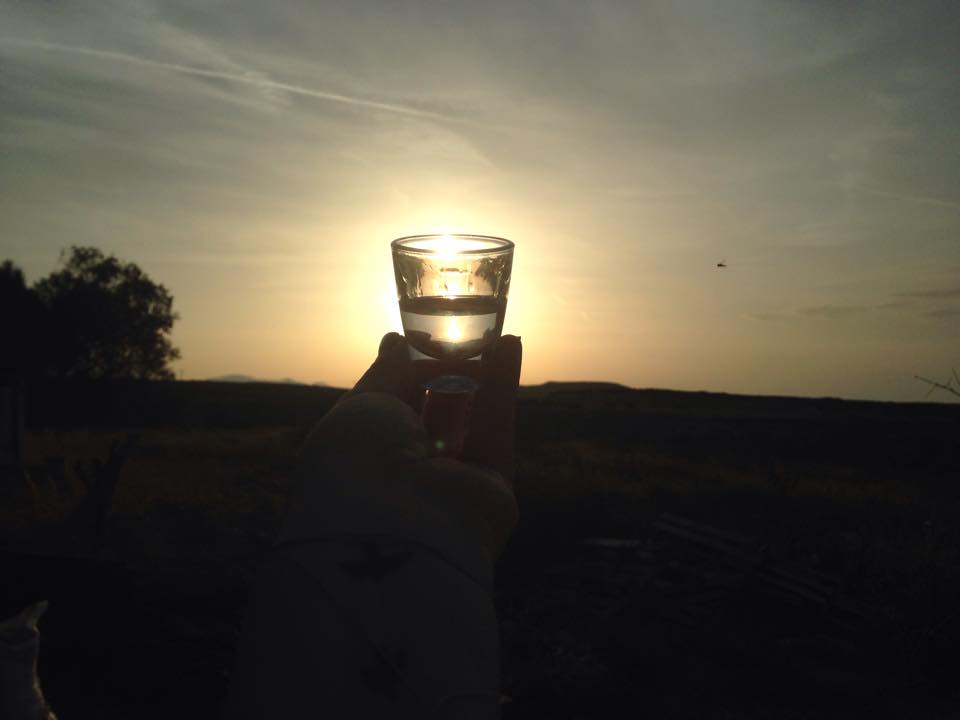 10.The palm forest of Vai
Last but not least, the stunning palm forest of Vai is a vast area full of palm trees that reminded me of the summer I spend in the Caribbean. That made me wonder why would I had to go so far instead of taking an 1-hour flight to Sitia to be in this tropical paradise? Well, now I know!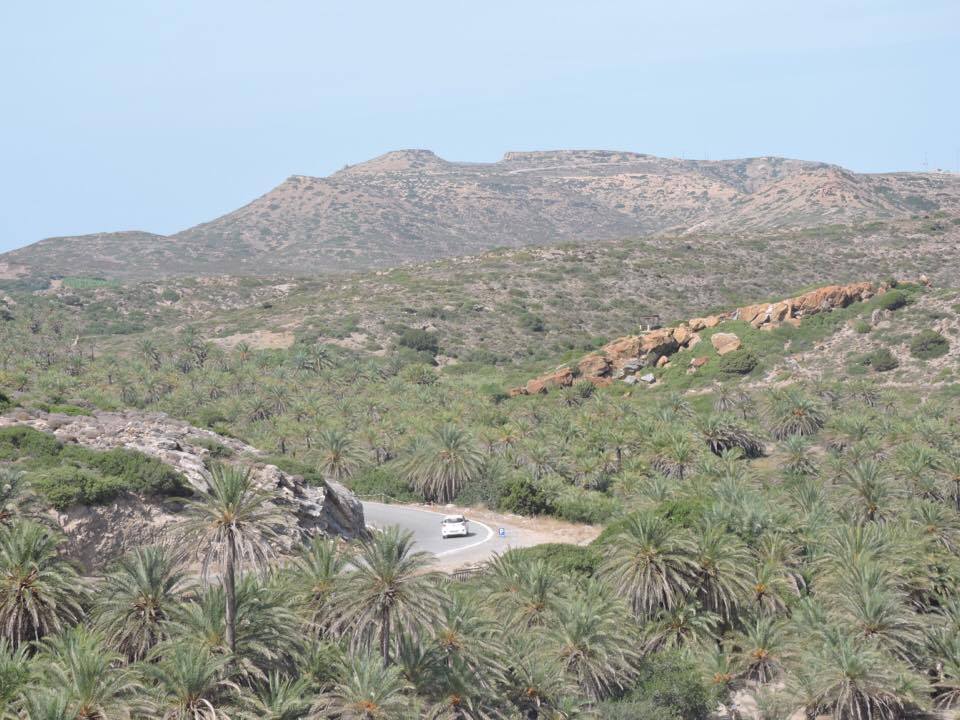 The palm forest was home of the hippies during the 70's while at the 80's it was cleaned and declared a protected natural area. Today, Vai is considered to be one of the most unique places in Greece, being the largest palm forest both in Greece and Europe while its beach is a blue flag accredited one. I definitely suggest you to visit it once in your life – it is a must-see!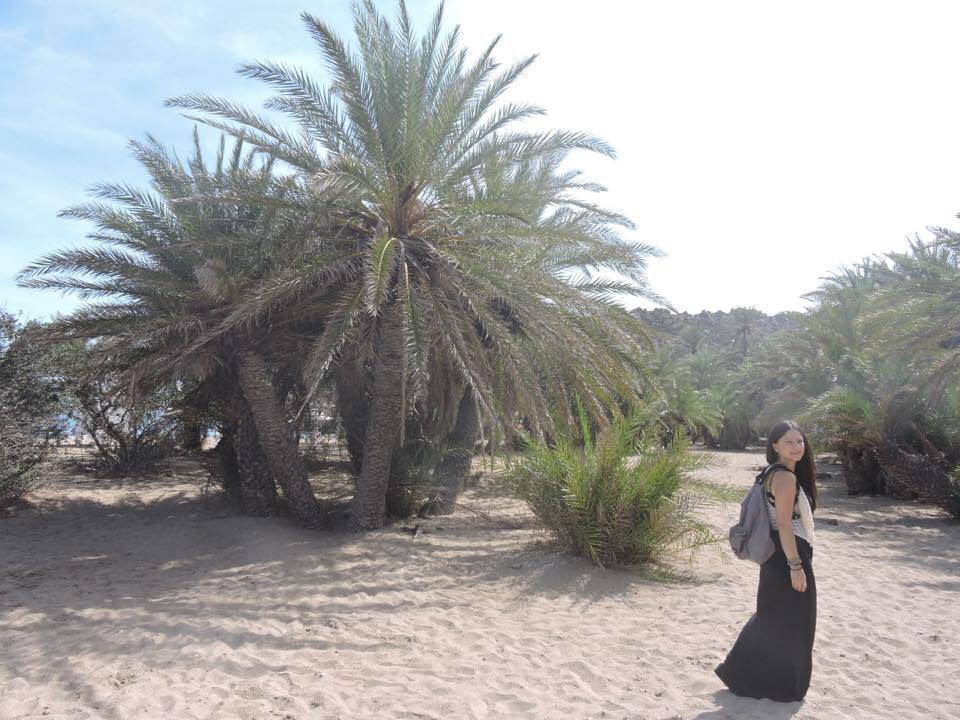 I'll come up with another post with more details concerning my amazing weekend in Sitia!
*I would like to thank the Sitia Hoteliers Union and mr. Yannis Ekaterinids, vice president of the Union, as well as the Sitia Development Organisation for their invitation and warm welcome. They truly made us feel a part of this place – Sitia proved out to be amazing.
Comments
comments