Here I am again, hopping aboard a train again. Same train philosophy, different name and destination: Mongolia is my next stop thus hereafter, I'm traveling with the Trans-Mongolian, not the Trans-Siberian!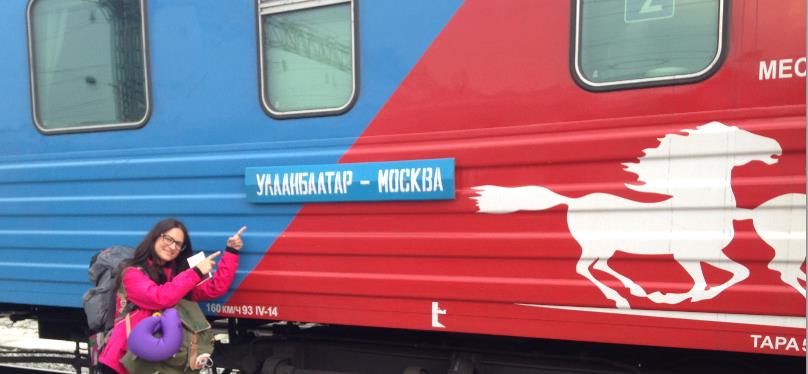 The Trans-Mongolian offers a whole different experience compared to the Trans-Siberian; a much newer and consequently, cleaner and modern train, I definitely wish I could spend more time on than just 24 hours. In my cabin this time, I meet a Mongolian guy that seems quite disturbed by my presence. He nearly spoke to me during the rest of the trip!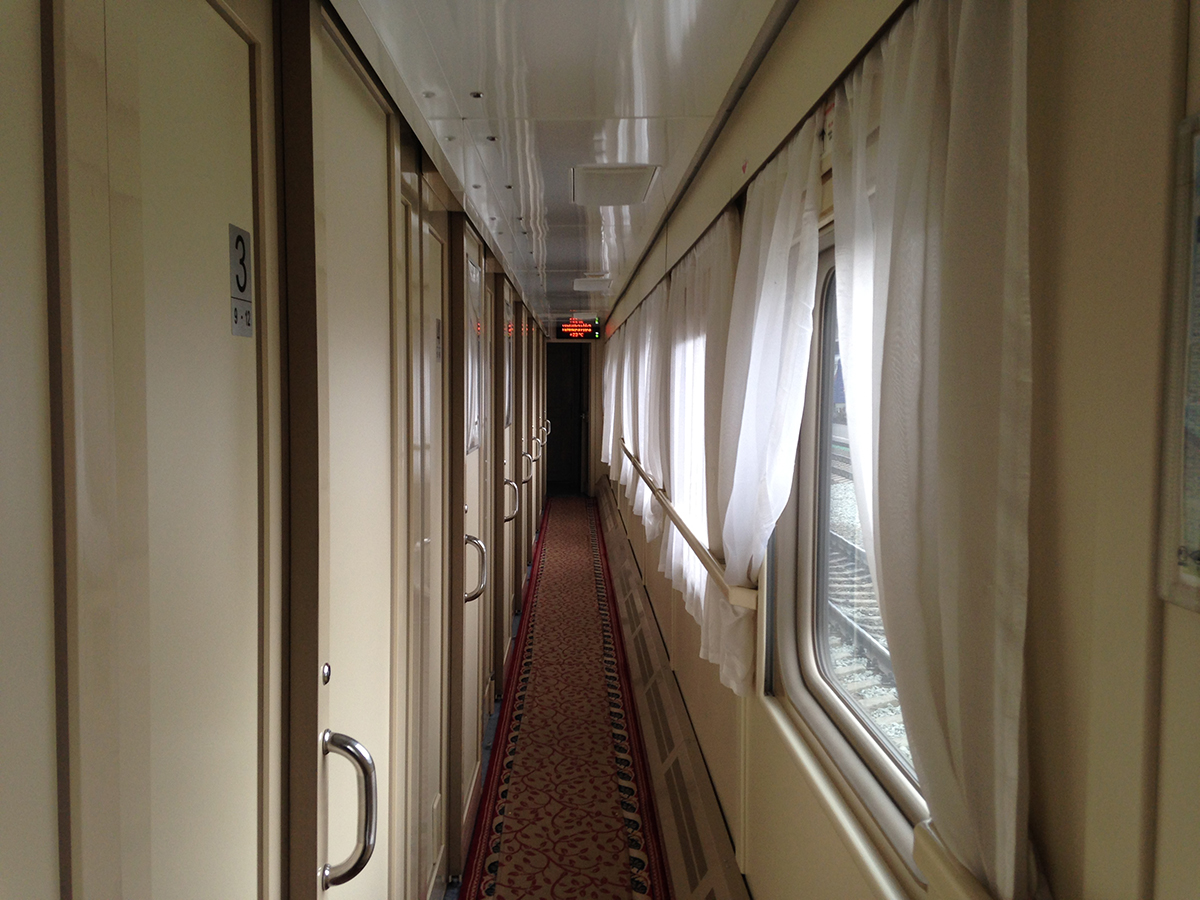 So, I received my pair of fresh-laundry pack of sheets from the Mongolian wagon master and I make myself comfortable. It's an interesting route and without even noticing, we're at the borders again.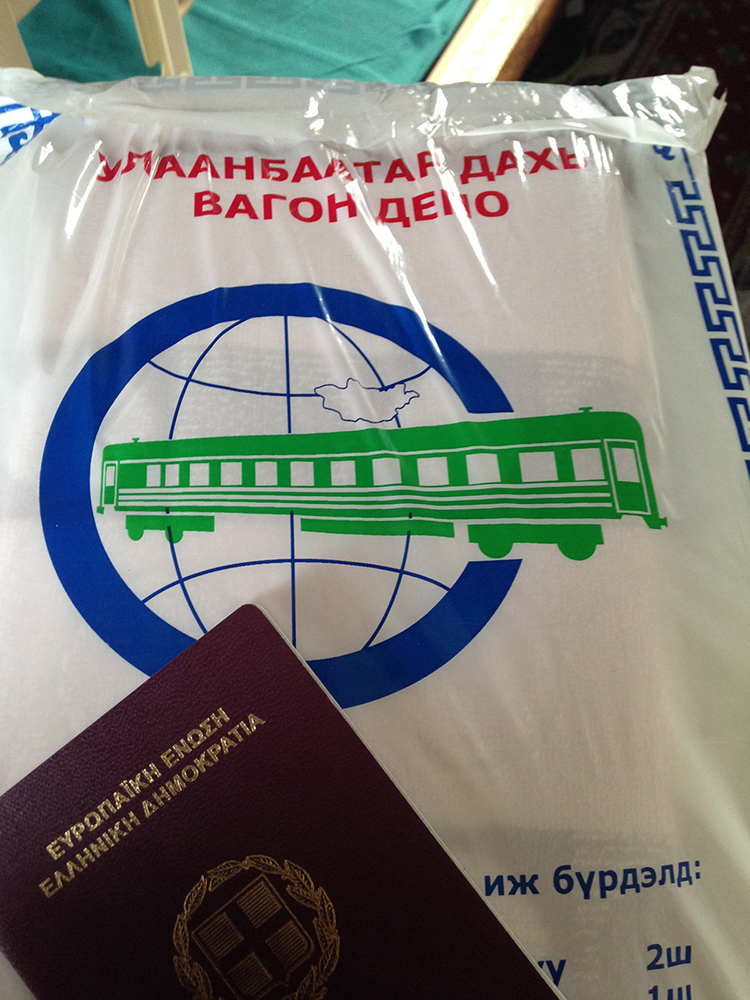 Isn't it weird that we have to stop for almost three hours at the borders? I think to myself while checking the departures list. Four minutes later, the presence of the Russian army answers to my silent question.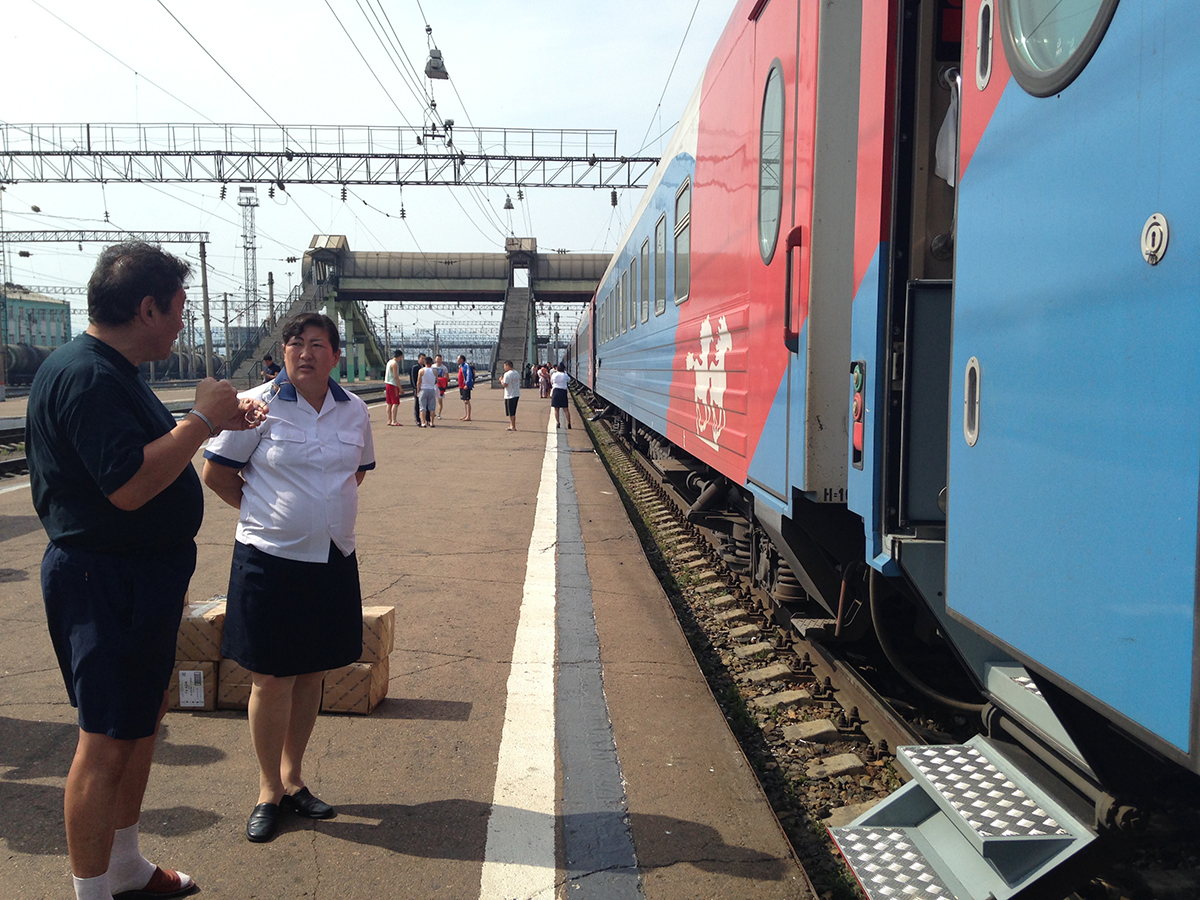 The Wagon Master yells something at me – to close the curtains and get up from my bed – and as we can't quite understand each other, my Mongolian co-traveler decides to utter his first few words to me, declaring that this is a passport and wagon check.
The train fills with soldiers coming and going, looking for someone, checking, taking notes. Αfter they've checked every inch of the train – it's been three hours doing that – we're ready to finally depart and leave Russia behind.
Next stop…Mongolia! In less than 24 hours we changed country, this time heading to Mongolian territory. It's time for the Mongolian army to conduct an investigation on the train.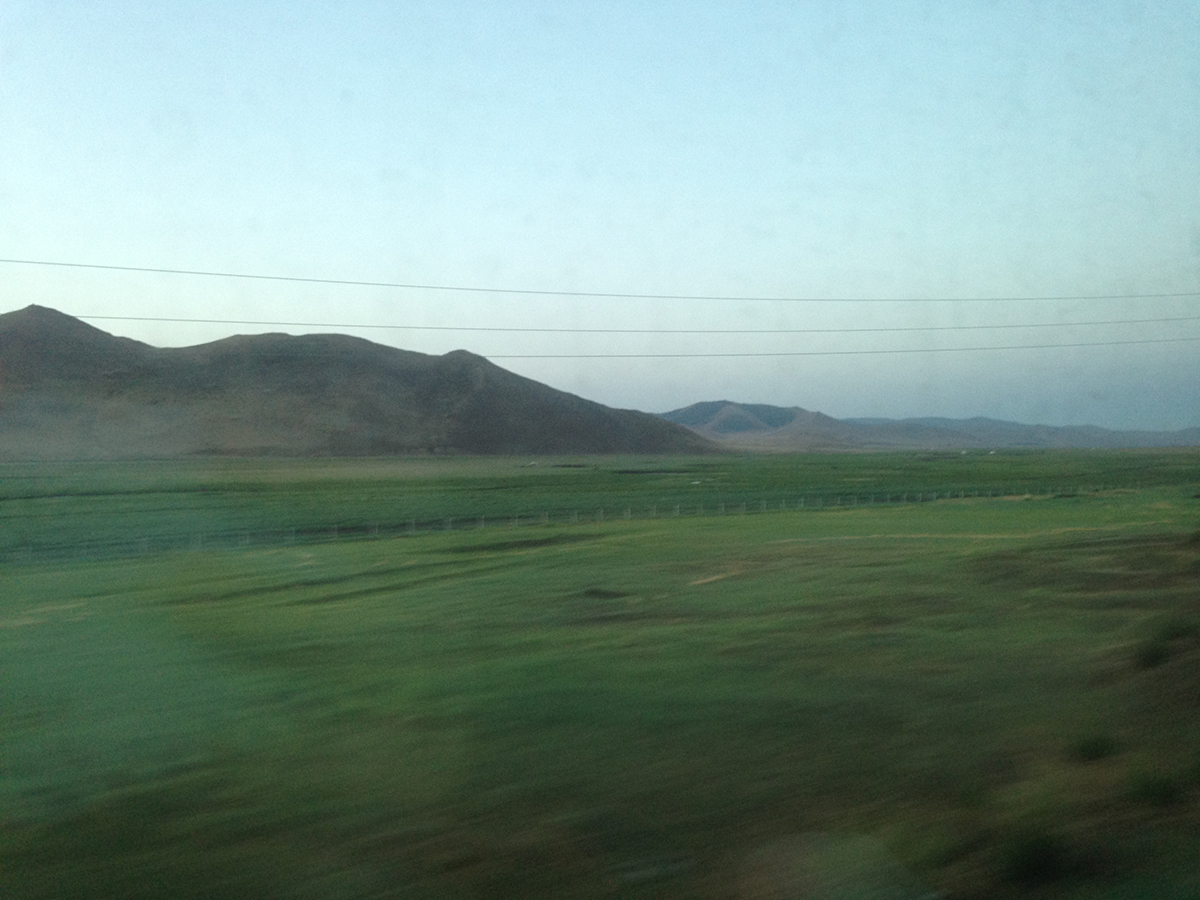 After a couple of hours, we're on the road again and I'm ready for all the wonderful images coming my way. The Mongolian landscape differs from the typical Siberian: the traditional wooden houses are replaced by the vast green fields which are succeeded by dry brown land – the vast Mongolian steppe, I think to myself and smile.
Just before we reached Ulaan-Bataar, I got to see the traditional Mongolian round tents – the ger or yurts as they're called.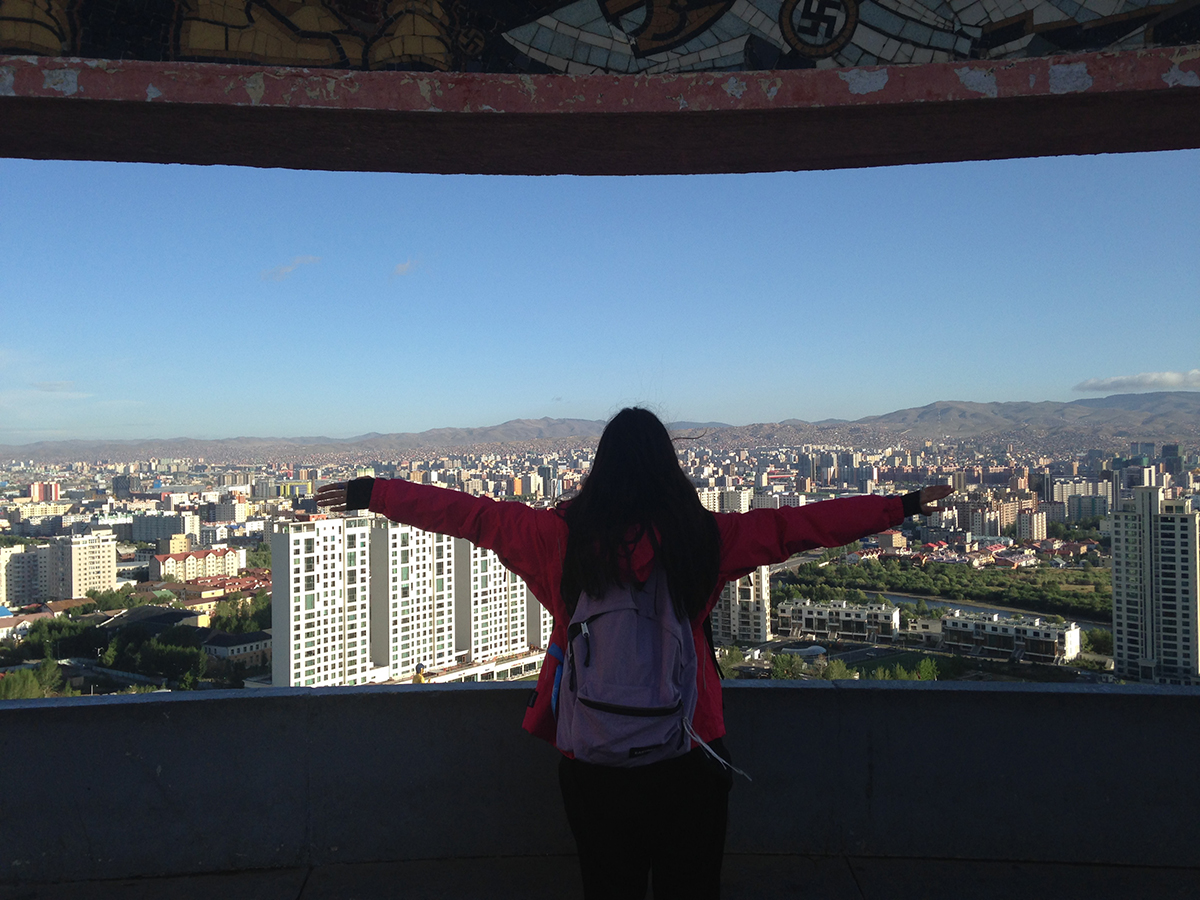 Αs the train arrived at the station, I rushed outside to meet Exhi, – to be honest, I don't know how to spell her name correctly – the Mongolian girl who would be my guide around town for the next few days. Before we did anything, she made sure I visited a currency exchange kiosk. Note that, Mongolia is one of the few countries around the world that you can't find it's currency beyond borders. That was the first thing that impressed me and of course, I wrote it down for future reference. The second impressive thing about Mongolia was its actual currency: there are actually no coins to use, just banknotes! Just plain paper!
And I got a third weird fact that Exhi shared with me just a few minutes before our tour began. The Mongolians share the cyrillic alphabet with the Russians with one difference though: each word means something completely different than it does in Russian. It's like saying that in Russian a word stands for bread while in Mongolian the very same word means, for instance, car. Quite confusing, I know!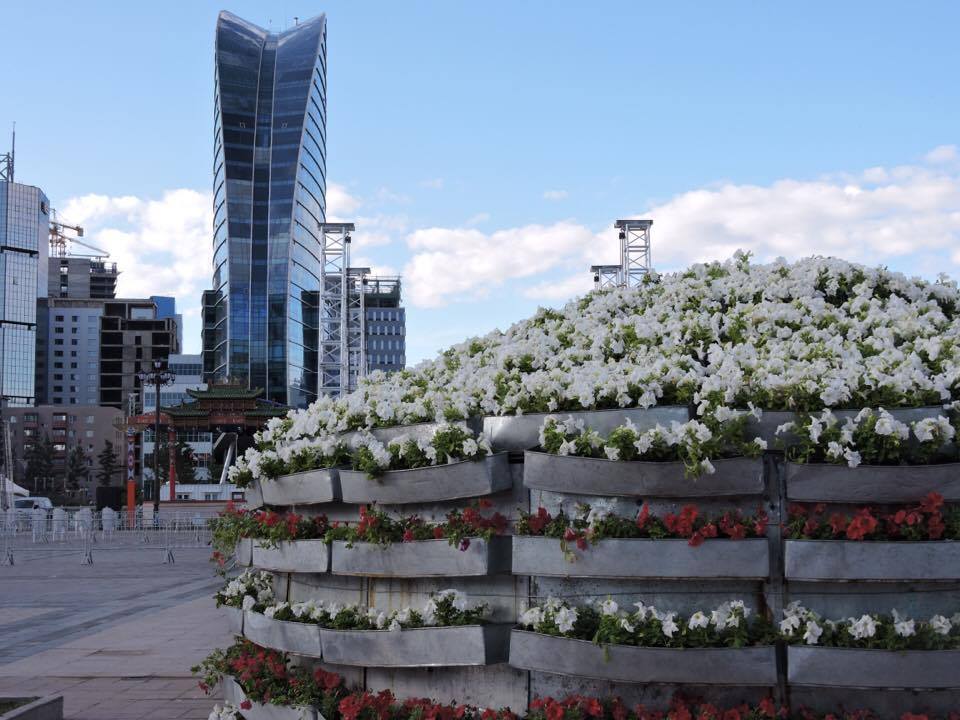 Our first top in Ulan Bataar included a visit at the Russian-Mongolian friendship monument which is built on a hill, overseeing the city. The view was stunning and even though the city doesn't have much to offer, other than skyscrapers, the timing was perfect. The sun had just risen and the sweet light that feel into my eyes made me feel so blessed and happy to be in a country so fond of traveling and wanderlust. The Mongolians are after all a nomadic nation – travelers by nature.
Almost the 45% of the country's population lives in Ulan Battar or UB as the locals call it. It is a constantly developing city of great condtradictions and major differences. Immense scyscrapers stand a few meters away from nomadic tents while contemporary buildings stand side-by-side with traditional  monasteries and temples.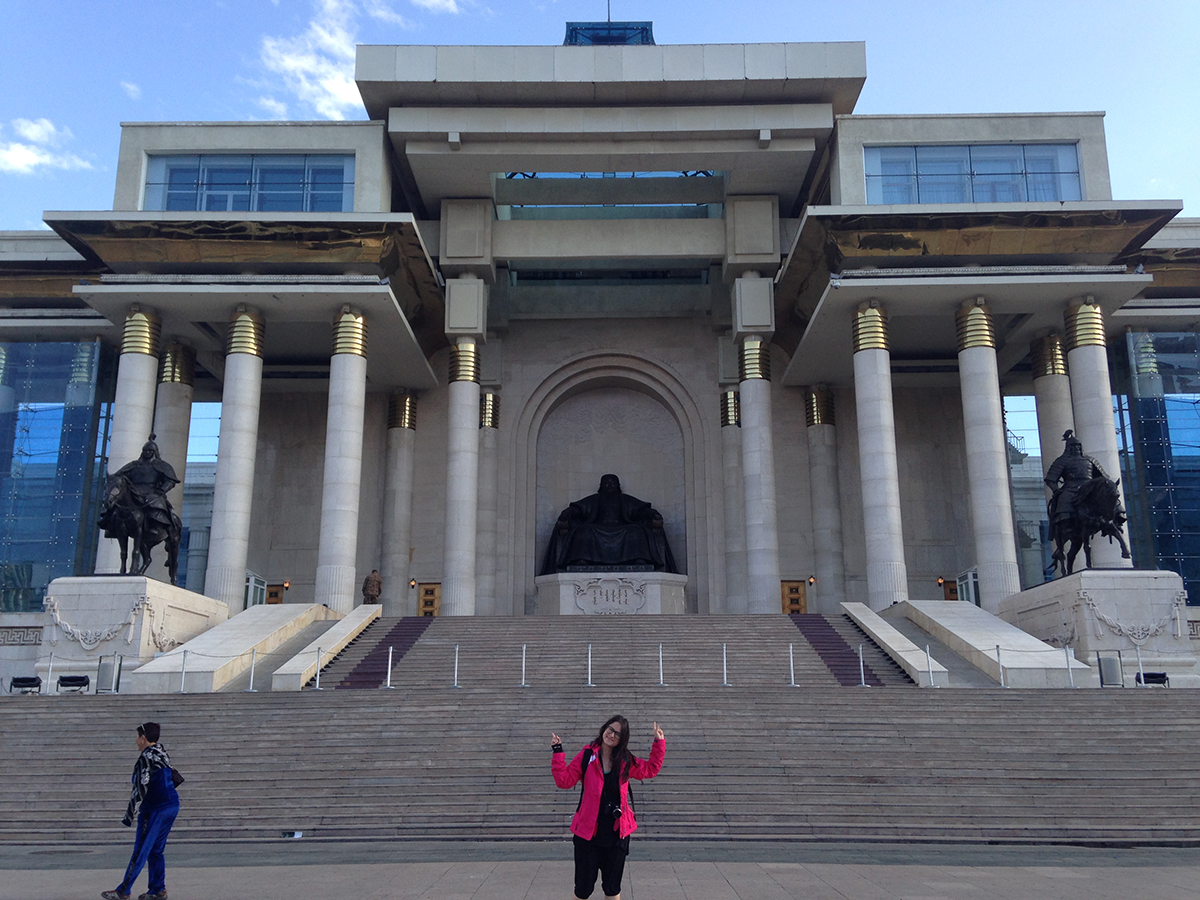 Exhi took me to Chinggis, Ulan Bataars central square which was named after the founder of the Mongolian Empire, the great Genghis Khaan. In the center there was a flower-embossed ger, as well as a few remains of Nadaam Festival which ended the day before. Nadaam Festival is one of the most popular martial arts festival in Mongolia.
A few steps away stands the Lincoln-like statue of Genghis Khaan, overlooking us as we explore the square.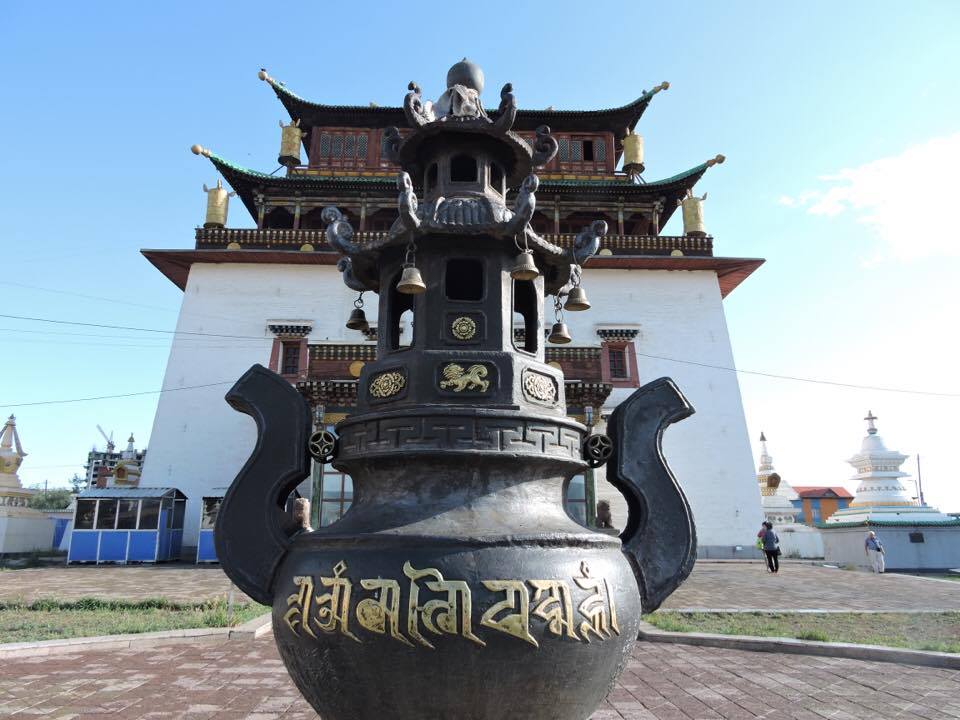 It was such a wonderful day with the temperature at 35 degrees and with everything being closed after the Festival, I struggled a bit to find a small restaurant to get a bite to eat and use an internet connection to notify my family that I've finally reached Mongolia.
With my stomach full and my Facebook and Instagram profiles updated, we head towards the Gandan Khiid monastery – the biggest and oldest buddhist monastery that serves a population of up to 5000 monks. The monastery hosts the tallest interior Buddha statue: it is called Avalokiteśvara – the god that faces down.
Exhi talked to me about the part that religion plays in Mongolia nowadays, after 70 years of religious purges caused by the communist state. During that time, monasteries were being shut down or destroyed, while the monks were chased away. Note that Mongolia practices the Tibetan Buddhism and as a result, monasteries are of the essence. Gandan Khiid was one of the few monasteries that actually survived the purges to serve the state's propaganda as a touristic attraction.
70 years later, Buddhism was freely practiced again as if it had never left. Monasteries were rebuilt and monks flooded the cities all over again.
It was the first time I visited a buddhist monastery and every little detail caught my attention – all these fascinating colors were so impressive and picturesque. I was excited, waiting to snap a picture of a monk passing by but it wasn't that easy. I spotted two kids but by the time I reached them, they were gone. Just when I was about to give up, a monk walks my way to enter the temple. That was it! I snapped him to eternity.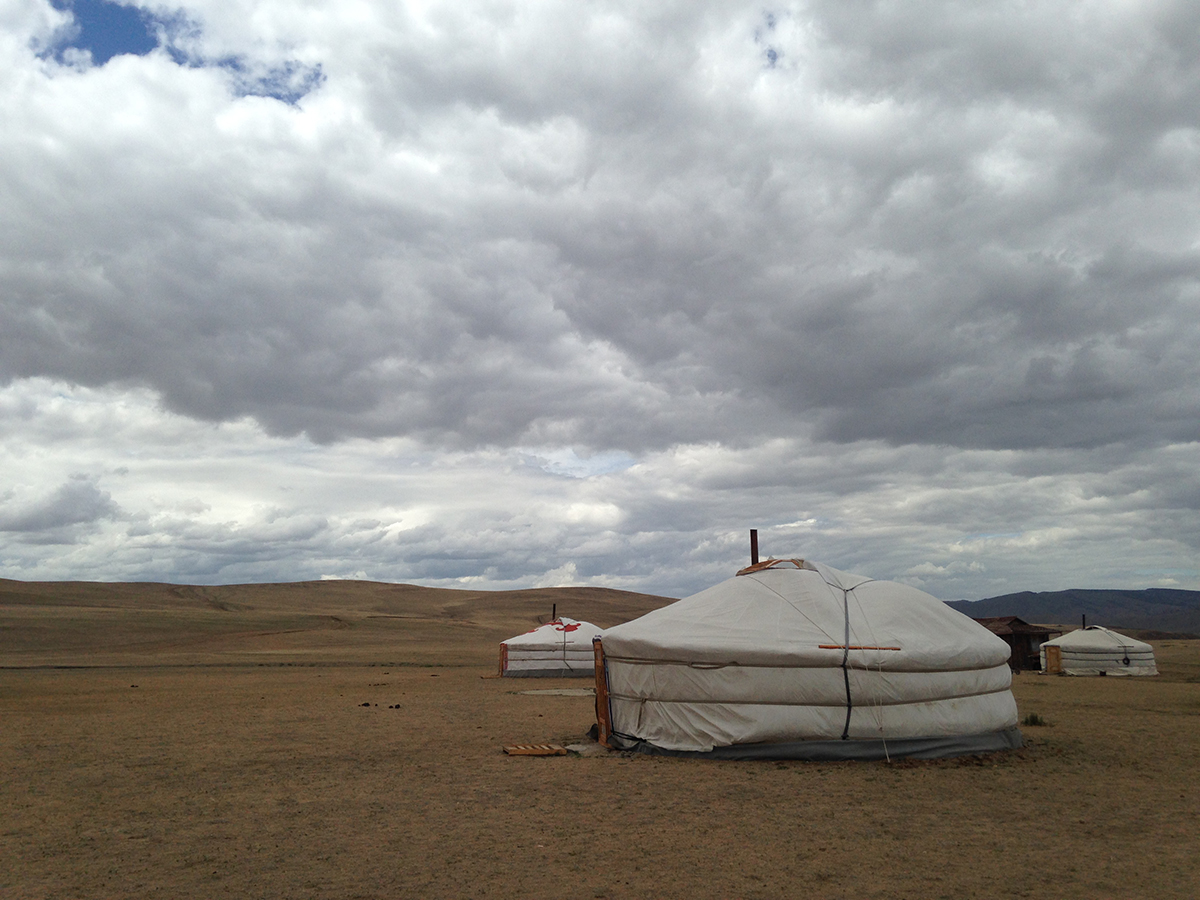 After our walk around a near-to-empty town, we reached our starting point where a 4×4 jeep awaited to lead me to one of the most interesting and exciting parts of my trip: deep inside the Mongolian steppe. Right in the middle of nowhere.
Deep in the vast Mongolian fields where the nomads constantly move in search of favorable conditions to protect from the freezing cold or the great heat.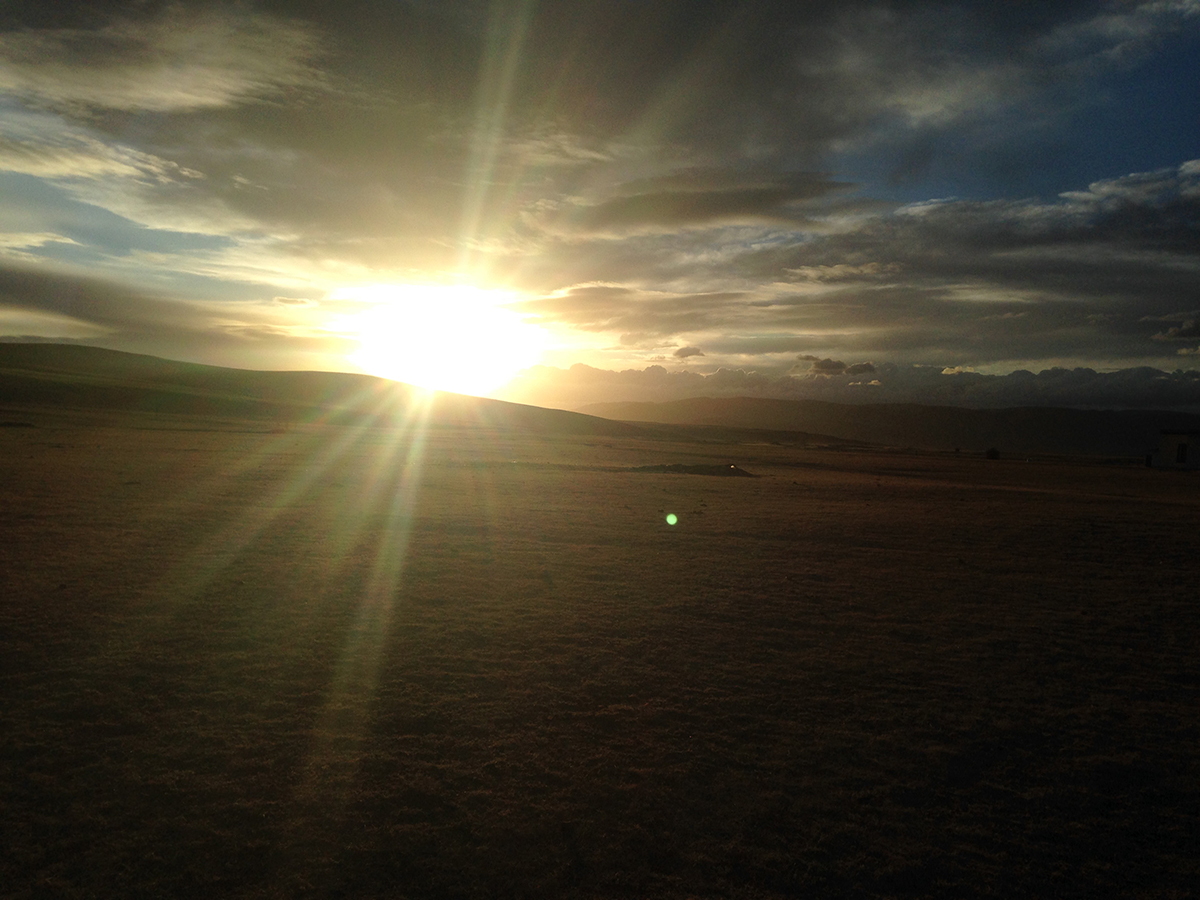 Vast, uninterrupted fields, no buildings – nothing. Your eyes are free to wander around the magical scenery and even watch the sun get lost behind the hills wit no obstacles standing in the way…
To be continued.
Comments
comments