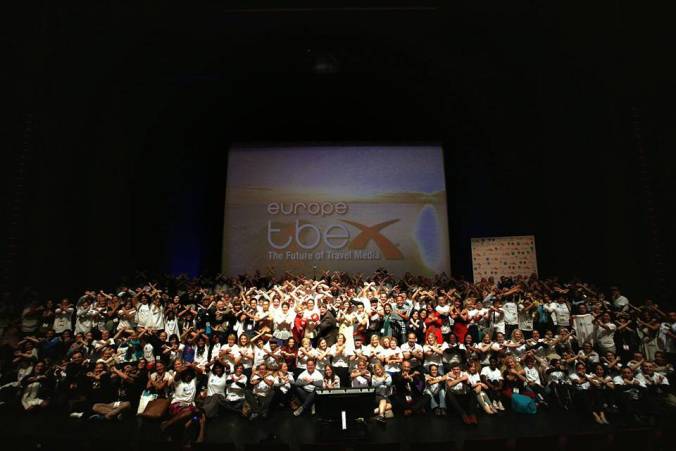 If you've been reading this blog for a while, you probably know that all my belated posts concern either an exciting trip or a great event I participated to. This happens for a reason; it's always difficult for me to accept that something that amazing is over. It somehow bothers me. TBEX Athens was such an event as it took a while since I had come in terms with the fact that it was over.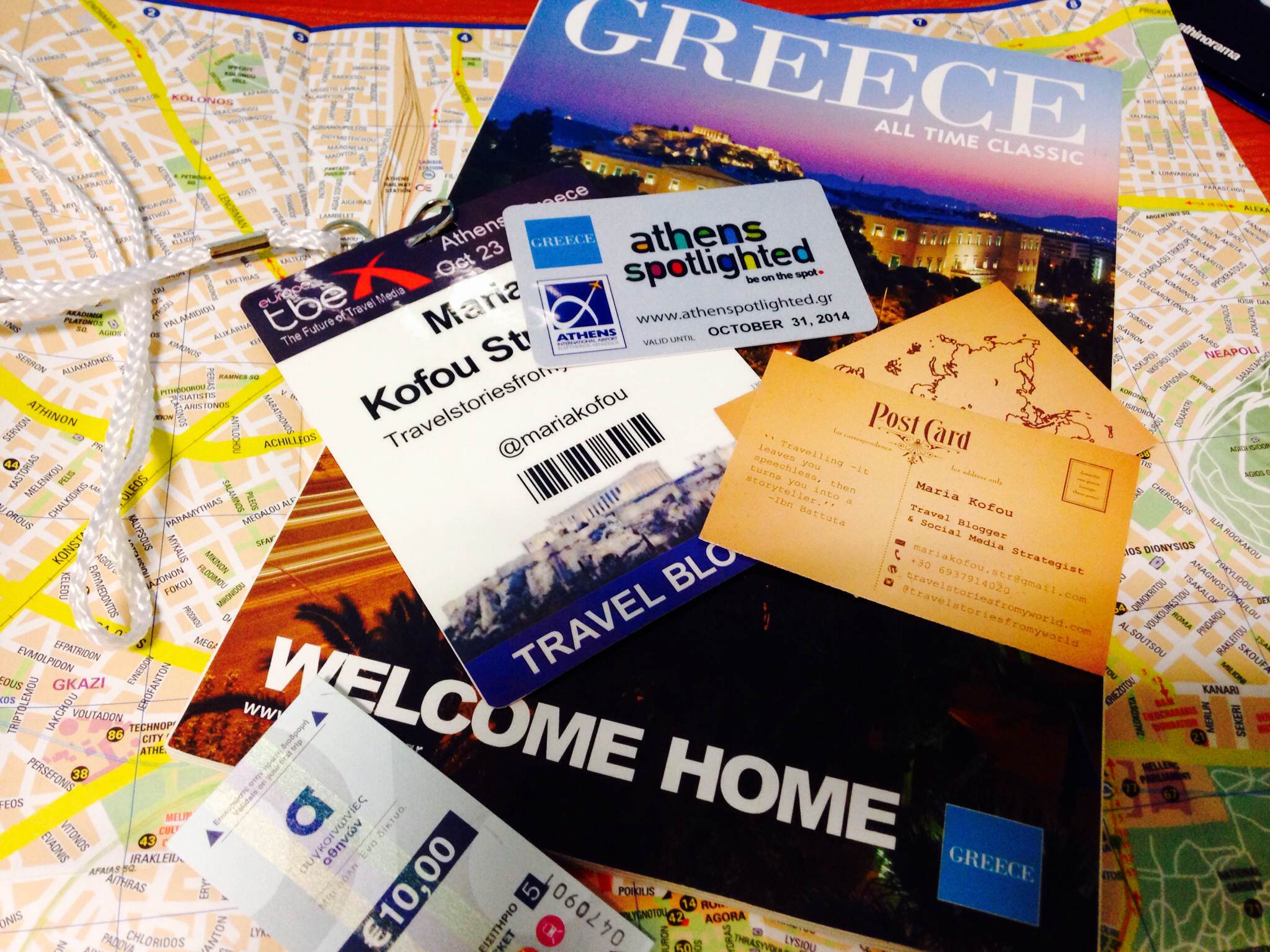 To be honest, I never knew there was such a conference, until recently. I came across it's website 6 months before it being held here in Athens, just across the street where my office is. That can't be a coincidence  thought and I booked my participation instantly.
It was 5 months later though, when I came to realise the significance of such a mass travel conference. Travel bloggers from all around the globe began interacting with each other through social media, exchanging opinions on the must-see places in Greece. I started getting a lot of questions about tips on how to explore Greece in 5 days. From America to Australia, everyone was talking about Greece. 700 travel bloggers flooded the country from Meteora to Santorini, took amazing pictures and had the time of their lives, here. And most importantly, they put down on paper their experience and thoughts, putting Athens and Greece in general on the spotlight.
Time to move downtown though, to Megaro Mousikis, the conference hall. This was where I first felt part of a big community – I wasn't the only one after all who loved adventure, trips and wanderlust. Right there, I realised that anyone's dreams can come true, as long as they put some love and faith and they don't rush into them. It requires a certain method, a lot of love and a bit of craziness to be a great travel blogger and I'm sure, if anything, I got these three.
Each and every one of the speakers was unique and offered added value to the event. If I could point out something on the negative side, it would be that certain subjects – e.g. SEO – could be more in depth and advanced that they were originally presented. On the other side, there were presentations like Angie Orth's, Sarabeth Jones', Becki Enright's and, of course, the one by the amazing Michael Collins – who was giving out whiskey during his speech – which inspired me so much, I literally wanted to jump out of the building, get on the first airplane and start traveling and writing. And then again, write and travel.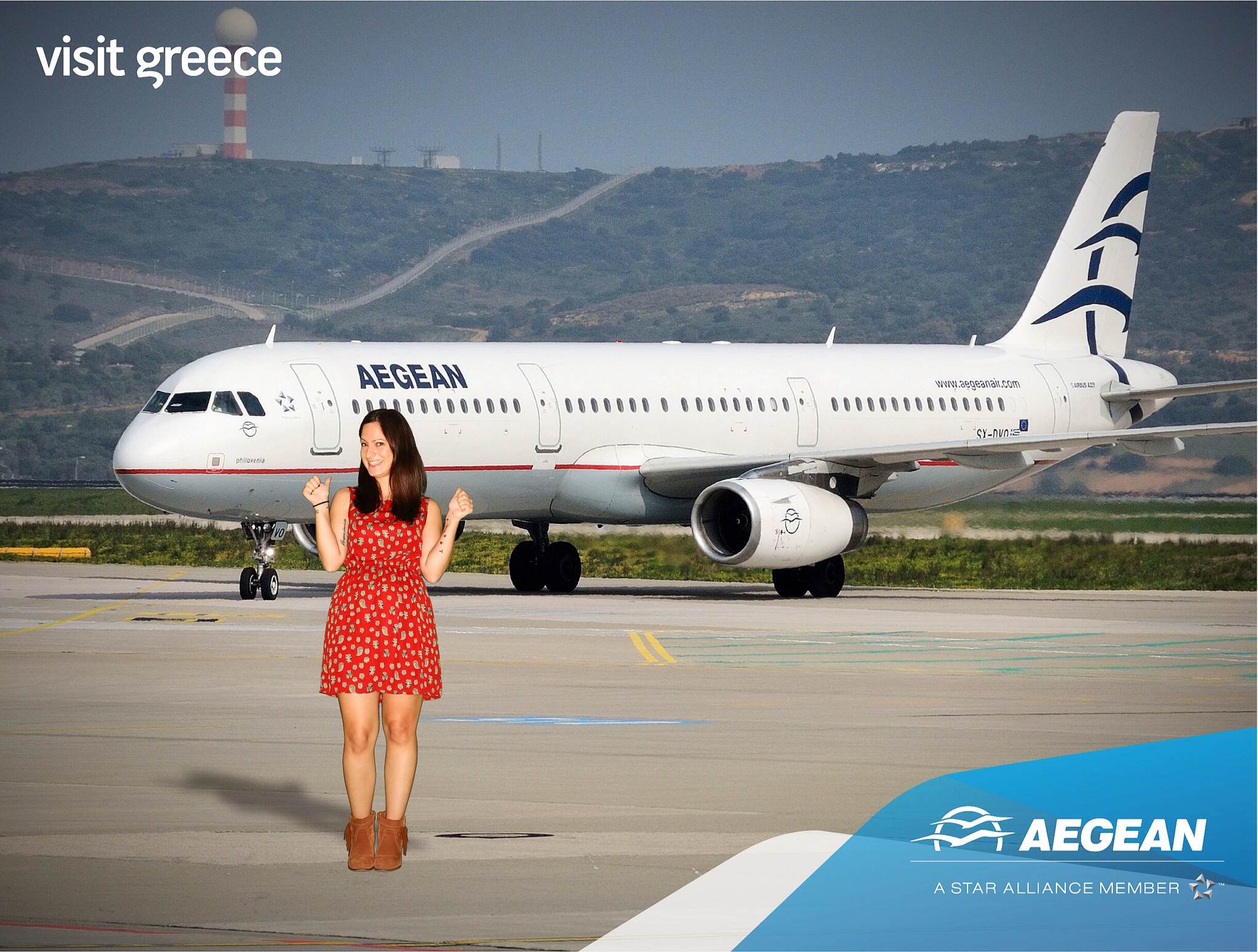 If I was to sum up TBEX Athens in 4 great moments then these would be the following; Firstly, the speech by James Maurin, the Marketing Director @ Costa Brava Girona Tourist Board who shared with us great, to the point tips concerning the communication between travel bloggers and brands/companies – he had an incredible sense of humor! Another tense and unique moment – or better, moments – of the event was the countless conversations I had with fellow travel bloggers. When I met Chrysa, a Greek girl who lives permanently abroad and shines in Elsinki or when I met that Canadian couple – Jane and Paul – who decided to invest their pension on traveling. There was Deanna and Brett who travel every month along with their little daughter and each travel blogger and traveler who finds meaning in traveling alone or with company with their unique styles and personalities.
The third moment that was quite unique for me consists of a bit of a flush on my cheeks and two sweating hands as my photograph came on screen during the presentation Sarabeth Jones did. She was presenting a few tips and tricks for better mobile travel photographs, when my photo came up! It was one from the past spring when during a trip to Thessaloniki by train, I was lucky enough to travel along with the driver. The message was "look for leading lines".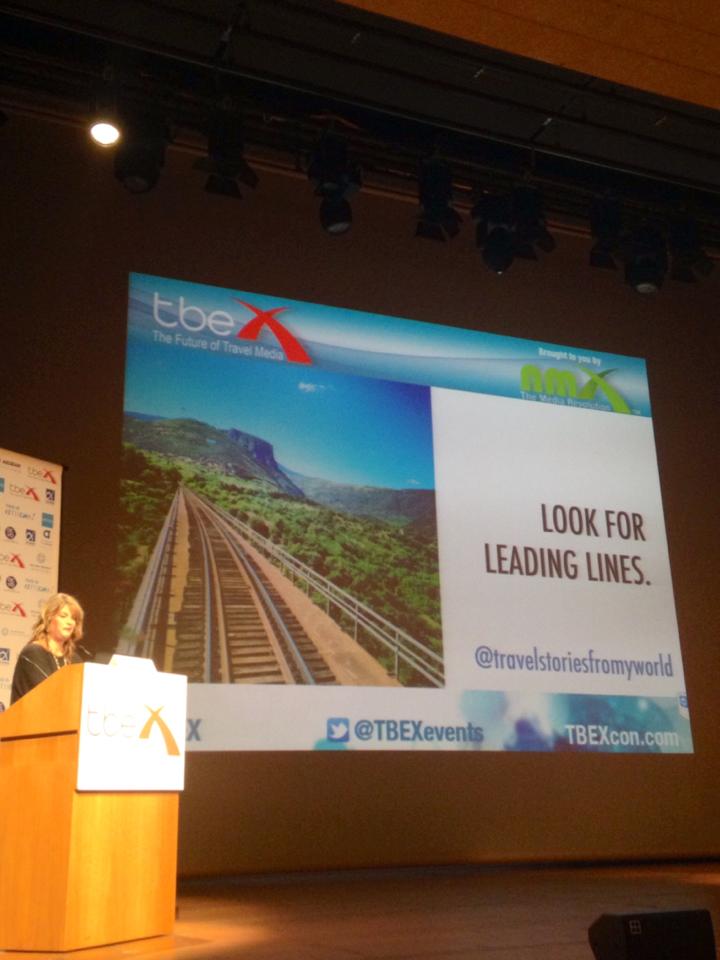 Last but not least, the fourth moment that caught my attention during TBEX was the presentation by the incredible "typhoon" named Robert Reid. He explained what is like working as a digital nomad at the National Geographic Traveler and how our point of  view makes a difference in our trips. I loved him even more when he told us the story of how he was counting moustaches while he was traveling with the Trans-Siberian.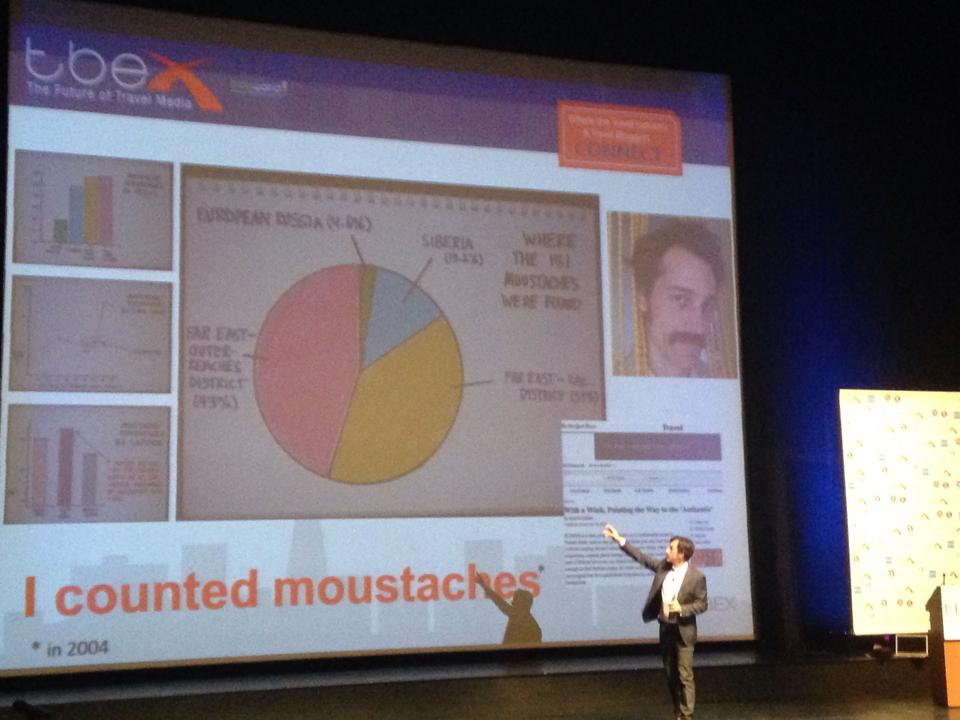 At the end, after we had been informed that the upcoming events for the next 2 years will take place at Costa Brava and Thailand, we went on stage to take a photograph. And like any other photo where a group of people happily smiles in front of the camera after a party, a great trip or a meeting, there I was, excited to be part of TBEX, part of a family that although far away, it is always there to understand and guide you.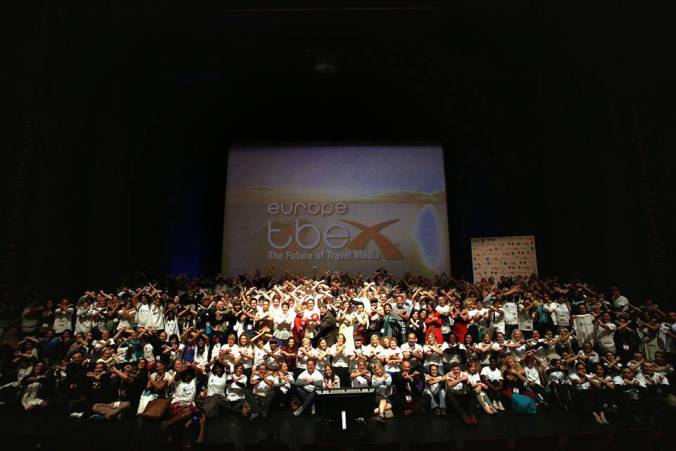 After it was all over, the very essence of the event could be summed up in one phrase: "Don't travel like a local. Travel in the company of locals." – that was what I always did and what I'll continue to do. I always want to meet locals – not foreigners, neither tourists – locals.
Comments
comments