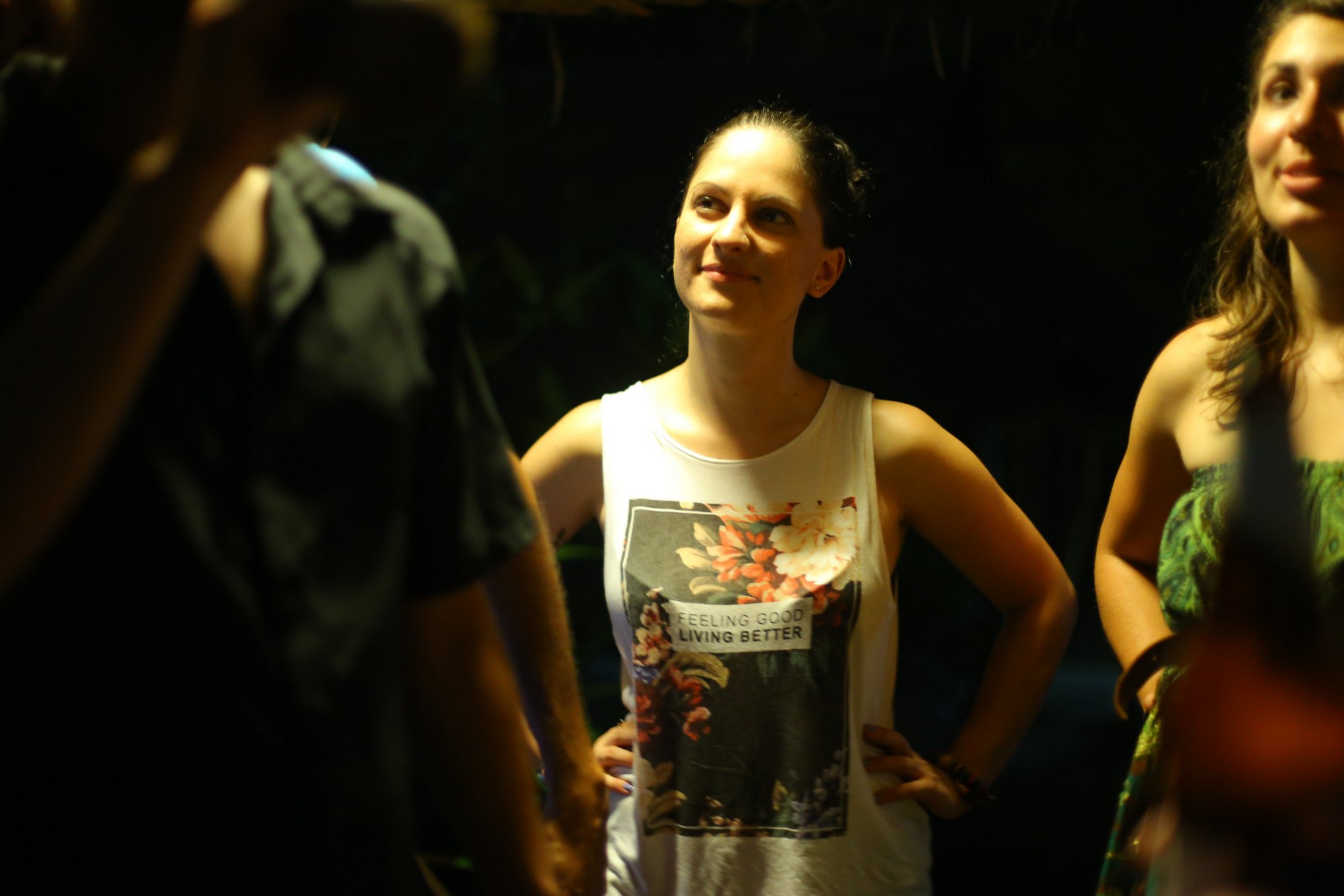 #KeralaStories: A night -and a half- to remember
Ok, you may have heard me saying this before but believe me when I say that, when you will be virtually traveling with me, it won't just be about exploring some picturesque (or not so much) parts of the world. It won't be about sight-seeing or listing all the 'must-visit' restaurants of an area. It will be about hearing stories from people living all around the world or seeing the faces of those my life crossed paths with. It will be about quoting every conversation I had with the locals, any words I shared with fellow travel bloggers, about me living in their houses or planning a trip with someone I've just met.
It's not a coincidence I named my blog 'Travel Stories'. Stories are the bread and butter of this travel blog. Because, I do believe that a story can't be interesting unless it comes with a name and face.
As TBEX Athens successfully put it, the 'live like a local' concept many travelers endorse just to separate themselves from the average tourist, is used with a completely false meaning. It's about living and traveling along with a local – not just living like one. That's the secret and also what I chose to do – but let me say no more just yet and carry on with this post.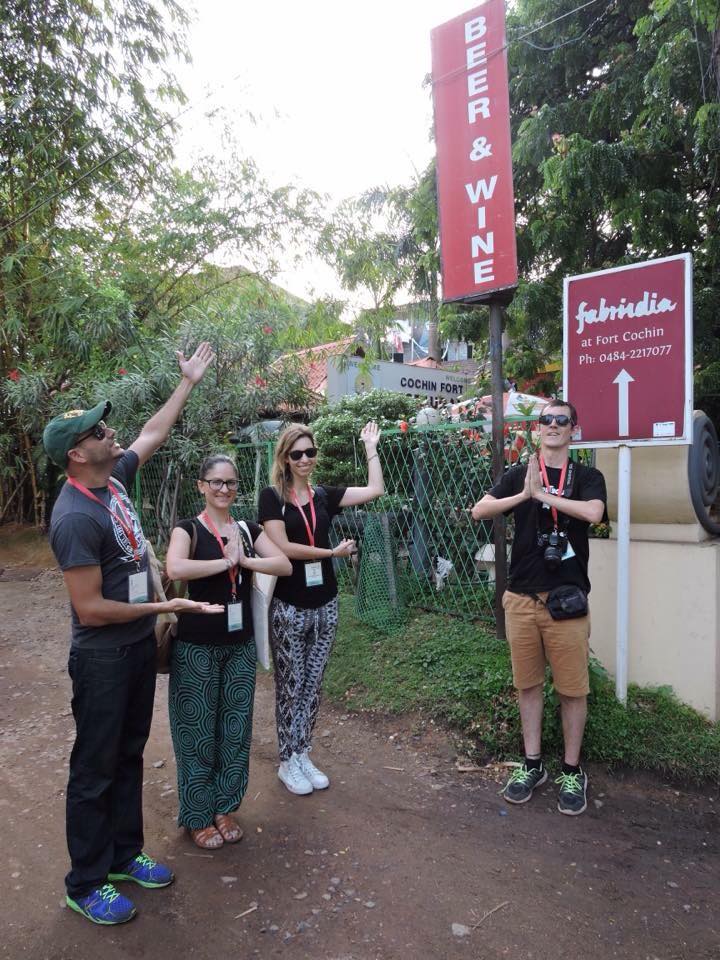 Sunday afternoon, the 8th of March and we had just completed the #KeralaBlogExpress project's program, ready to hit the road back to our hotel. At the Periyar Tiger Reserve Park we had the chance to watch deers, cows, birds and many more – stay tuned for an upcoming blog post saying all about it (spoiler- there were no tigers, unfortunately..)
In spite of our exhaustion, 4 of us decided to stay a little longer at the centre of Thekkady to explore the city – given the fact that on the next morning we would have to pack again and continue with our road trip.
So there I was again, walking through unchartered territory, passing by impossible-to-read signs, understanding nothing more than the word 'spices' on them while receiving looks full of question and genuine interest as I walked by fully equipped with my cameras and stuff. My 3 'partners in crime', coming from Italy, Spain and Puerto Rico, followed too.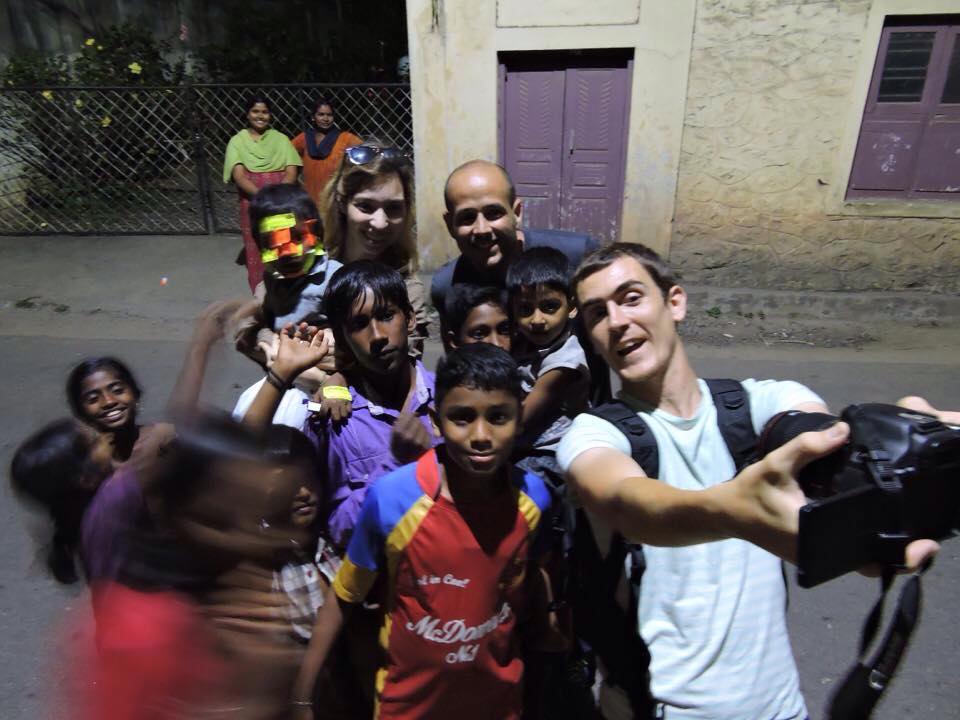 We strolled around a bit until we started wondering if there was a place for us to have a drink or even a beer – you should know that alcohol in India isn't just served around freely in public places.
We were walking without a clue where to go when one of us spotted a big 'Beer and Wine' sign! Looks full of surprise followed and we immediately started looking for the bar mentioned on the sign.
On our way there; a group of kids approached us all laughs and smiles, ready for a chit-chat. Barely speaking English and using a lot of body language, they asked us for a photo – and let them see what it looked like too. They laughed their hearts out when we suggested a group selfie and saw themselves live on camera. Words can't even describe how happy I felt among those kids with their huge eyes and wide smiles!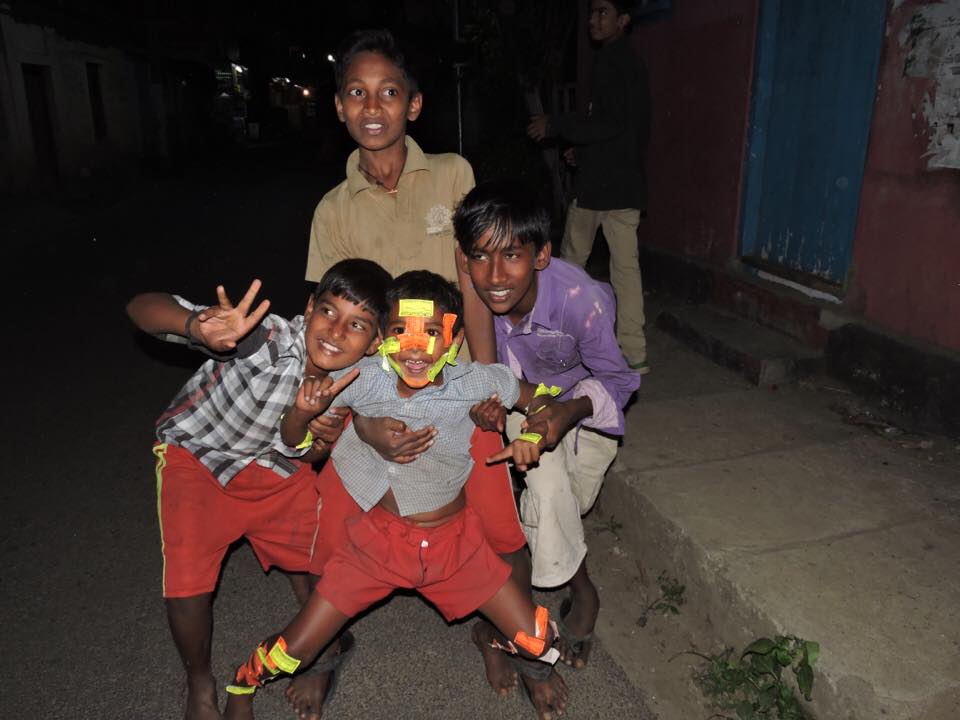 We all played together in the middle of the street, gave them candy bars and finally, headed to that bar we were looking for. It turned out to be a gloomy, warm place with local music playing, news on the TV, a few tables, bartender and 5-6 locals drinking undisturbed. So, yes we were the only foreigners in there and no, there wasn't a chance I would visit a place like this while in Greece.
Despite that, as we already were abroad, far away from home and our everyday routine, outside our comfort zone, this was the place we would call an 'oasis' – the coolest place to discover on a trip like this. Our mutual love for traveling, writing, lust for the unknown and – of course – beer was common ground between 4 people coming from 4 different countries.
Right after we ordered our King Fischers' with a victorious smile, we started taking photos, posting selfies captioned 'Our first beer night in India' and chatted with the customers. We laughed, danced and headed back to our hotel happy. We wouldn't call it a night just yet though. After having dinner and with the added company of a French girl, the Puerto Rican of the group gave us dance classes – with us singing 'Bailando' from Enrique Iglesias like, 50 times. The night went on with – guess what? – mojitos! That's right, we somehow found mojitos too.
Afterwards, we decided to visit a few fellow travel bloggers, staying at a nearby hotel, learning how to dance the 'Bollywood style'.
So, we started walking in the middle of nowhere at 12 am and for a few minutes till we reached the hotel that hosted the party. We danced like there was no tomorrow under the sounds of ' Tu Meri'. There, at the garden of one of the most luxurious hotels of Kerala, 20 people from more than 10 different countries united their voices, shared their good mood and drinks, dancing and laughing under the starry Indian sky.
At around 2 am the night came to an end with us jumping into the pool, sharing laughs and joking about our upcoming check-out in 3 short hours from that moment.
It was only natural that nothing could outright this amazing night – it started out as downtown beer-hunting and turned out to be this huge international party! A night to remember for a long, long time – a night to fill me up with joy when telling all about it and smile each and every time I drink beer!
You may wander what about the other half of the night to remember?
Well, that night was a different night. It was the night that I had to say goodbye. For a couple of hours on a hot night when 9 people from Spain, Uruguay, France, Brazil, Puerto Rico and Italy gathered up to drink a beer and say goodbye to a certain Greek girl that had to leave shortly (damn!) before everyone else.
In case you are wondering why I call this night 'half', well, let me just say this; Only half of me left. The other half – shared in little pieces- remained inside each and every one I met on this trip, people who quickly, after sharing their lives with me, became friends. Beyond that, there's a piece of me in Kerala I buried deep inside the ground, hoping I could go back and reunite with it one day…
I planted a tree, that's right! But I'll tell you all about it in a separate post though…
Comments
comments